Delhi
10 Upcoming Film Releases On Amazon Prime That You Defo Need To Add To Your Watchlist
For all the movie buffs out there, we come bearing some splendid news! Amazon Prime just announced a slew of brand-new, highly-anticipated flicks that will soon be gracing the platform and we're doin' the jive, right about now. Weekend plans sorted, y'all!  So get ready to enter the world of fiction and escape reality for a few hours with these ten upcoming movies that delve into almost every genre imaginable, promising to breathe life into those dull weekends at home! So scroll on, mark your calendars, and dive in, headfirst!  
1.  Halal Love Story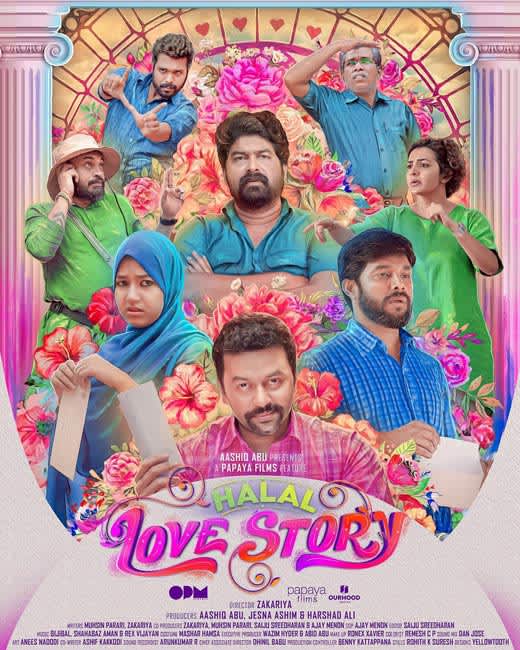 Releasing exclusively on Amazon Prime, this Malayalam family comedy-drama stars Indrajith Sukumaran, Parvathy Thiruvothu and Joju George, among other newbies. The plot follows a group of filmmaker friends on a mission to shoot a film that has deep-rooted religious connotations, and which seems to colour every aspect of the filmmaking; but what actually ends up ensuing is bucket-loads of chaos and hilarity, as they attempt to shoot a 'halal' film. We're sure that this 'movie within a movie' will definitely not disappoint, so bookmark this one, fosho! 
Releasing On | October 15
2. Putham Pudhu Kaalai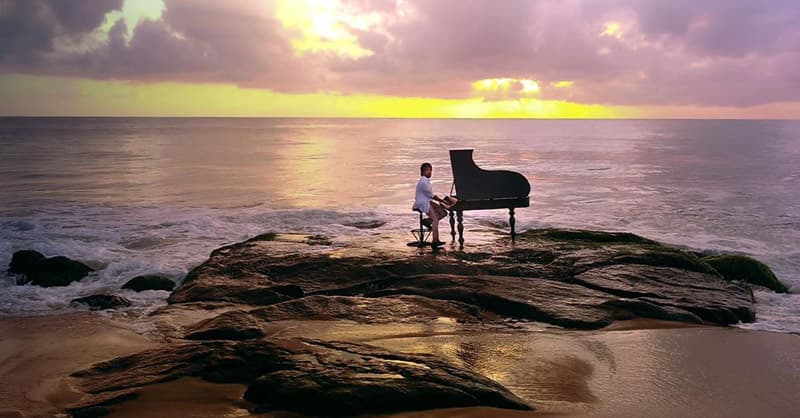 Picture Credits: gvprakash
Putham Pudhu Kaalai is a Tamil anthology film that encompasses five short stories from the renowned Tamil cinema directors - Sudha Kongara, Gautham Menon, Suhasini Mani Ratman, Rajiv Menon, and Karthik Subbaraj. Hitting quite close to home, the story is set against the backdrop of the initial 21 days lockdown and filmed entirely during the Unlock duration. You might find yourself relating to the characters of the film as you embark on a tale filled with love, hope and healing, as they try to make the best out of dire circumstances, which might just be a reflection of your own life in these trying times. We're anticipating this one with bated breath, folks! 
Releasing On | October 16
3. Bheemasena Nalamaharaja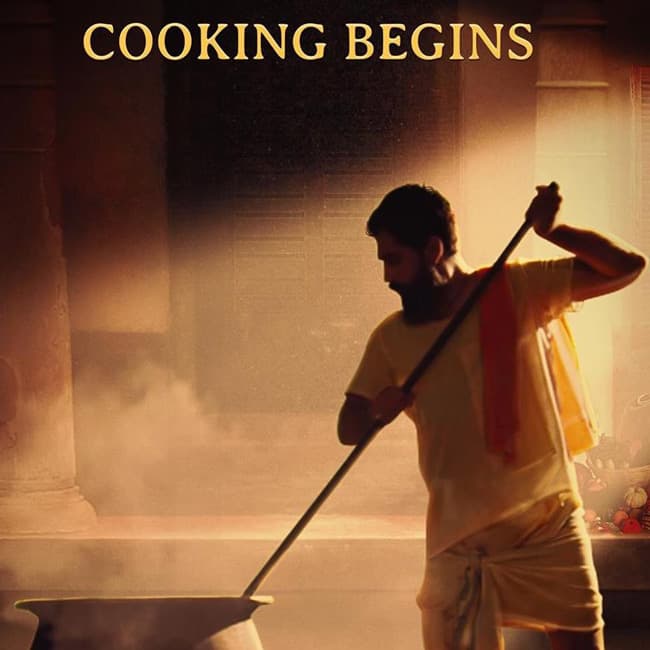 This one is for all the foodies and cinephiles out there. Featuring Aravind Iyer and Arohi Narayan in the lead roles, this Kannada film promises to depict familial bonds that will tug on your heartstrings. The movie explores the journey of a chef who, funnily, draws parallels between emotions and the six rasas - sweet, sour, salty, bitter, pungent and astringent - as he finds lasting friendship and love. The trailer looks like a recipe bursting with flavours, and we can't wait to sink our teeth into this mesmerising treat!
Releasing On | October 29
4. Soorarai Pottru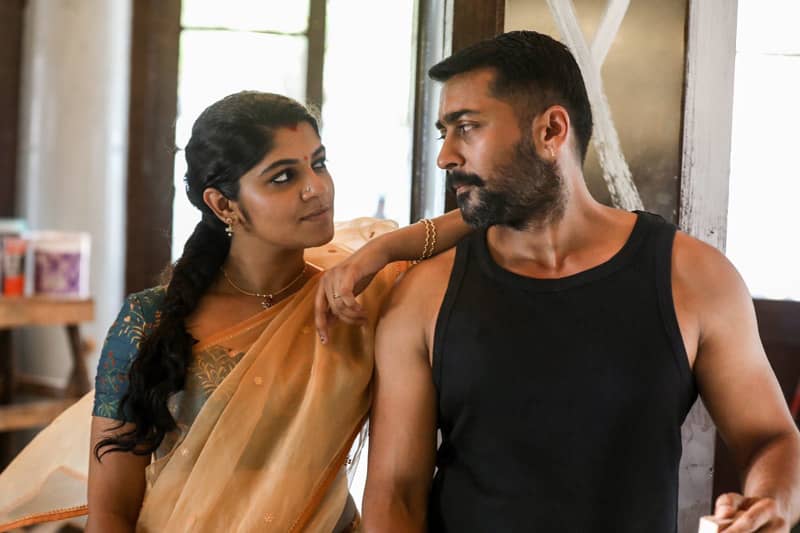 Soorarai Pottru, which literally translates to 'praise the brave', is a Tamil action film that is inspired by the real-life events of Air Deccan founder, GR Gopinath. It depicts how the extraordinary dreams of an ordinary man materialised to make the first lowest-cost Indian airlines, but not without its own set of obstacles to overcome. Starring Kollywood's very own superstar Suriya, this movie hands-down falls under the list of THE most anticipated flick of this year. Mark your calendars folks, 'cause this one promises to blow you away!
Releasing On | October 30
5. Chhalaang 
Set in a small town in Haryana, Chhalaang stars Rajkummar Rao and Nushrat Bharucha in lead roles. Rajkumar Rao fulfils the role of a PE teacher in a small school, who initially lacks any interest in his job, but an unprecedented event soon changes his purview of sports education, forcing him to look at it in a new light. Produced by Ajay Devgn, Ankush Garg, Luv Ranjan and Bhushan Kumar, this social black comedy is set to tick all the right boxes for the perfect binge-watch weekend. We can't wait to witness Rajkumar Rao's brilliant acting on screen again! What about you?!
Releasing On | November 13
6. Manne Number 13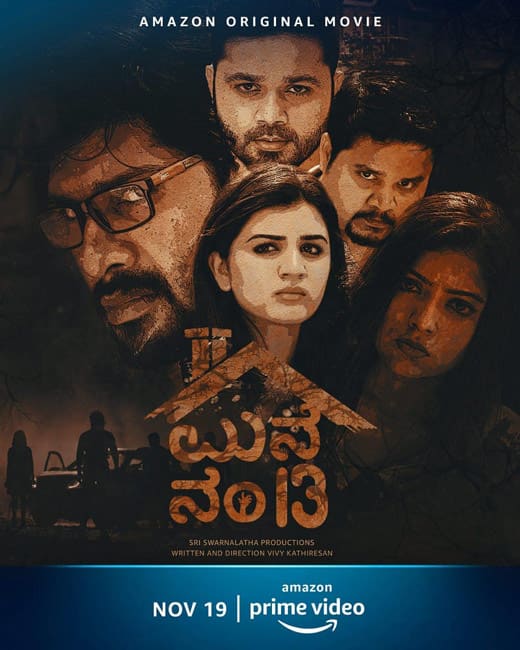 Picture Credits: saathvika_appaiah
Directed by Vivy Kathiresan and featuring Varsha Bollamma, Aiswarya Gowda, Praveen Prem, Chetan Gandharva, and Ramana in pivotal roles, this movie caters to all those who thrive on horror and thrill. Manne Number 13 is all set to release on 19th November directly on Amazon Prime without first premiering on the silver screen. So for all those who have a high threshold for all things scary, this one is guaranteed to scare the living daylights out of you! 
Releasing On | November 19
7. Middle-Class Melodies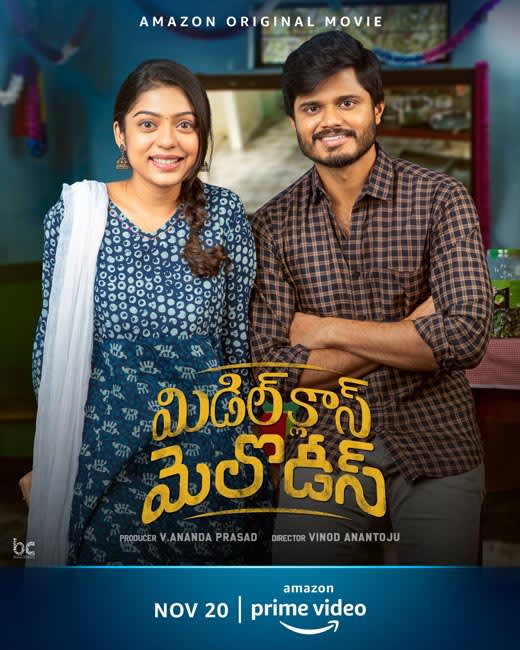 This one's a romance drama for all you souls out there, dreaming of the perfect Raj to your Simran or vice versa. Shot in Kolakaluru and Guntur city, this film stars Anand Deverakond and Varsha Bollamma and what's fun about the film is that the entire cast speaks in a Guntur dialect for the film, making the movie pretty unique already. The plot revolves around a  middle-class family (as we infer from the title) and the quirky romance between the main leads, as they deal with typical everyday problems, mixed with pints of delicate humour in small doses. You defo need to add this to your watchlist if you're looking for a light and heartwarming tale of love and inspiration to achieve one's dreams! 
Releasing On | November 20 
8. Durgavati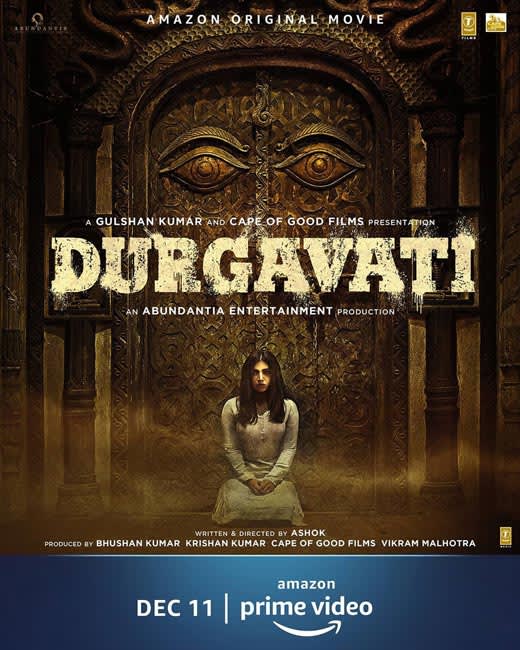 Picture Credits: bhumipednekar
When the incredible eclectic forces of Bhumi Pednekar and Akshay Kumar unite on sets, we can definitely expect an electrifying watch. This upcoming horror-thriller stars Bhumi Pednekar in the role of an IAS officer who finds herself entangled in a horrifying and messy conspiracy plot, with great powers at work, that has the potential to permanently shatter the world she had built for herself. The film is directed by G Ashok and is a remake of his own 2018 Telugu film titled 'Bhaagamathie'. Our anticipation levels are reaching a breaking point for this one, folks! What about you?!
Releasing On | December 11 
9. Maara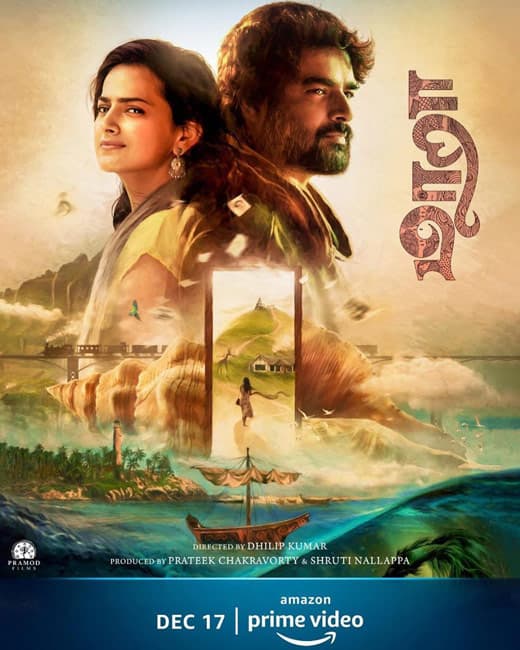 Picture Credits: actormaddy
Maara is another romantic drama film set to release in December, starring our beloved R. Madhavan and Shraddha Srinath in the lead roles. The movie is a remake of the Malayalam film Charlie, which takes us on a whimsical journey of a girl who runs away from home, rents an apartment, finds a sketchbook of a previous occupant which illustrates an incomplete story, and decides to track down the artist out of pure curiosity. The plotline already has all the makings of turning into an incredibly LIT AF movie, and we can tell you for a fact that all the Maddy and Shraddha fans are eagerly waiting for the film to hit Amazon Prime soon; a sentiment we most definitely agree with!  
Releasing On | December 17
10. Coolie No 1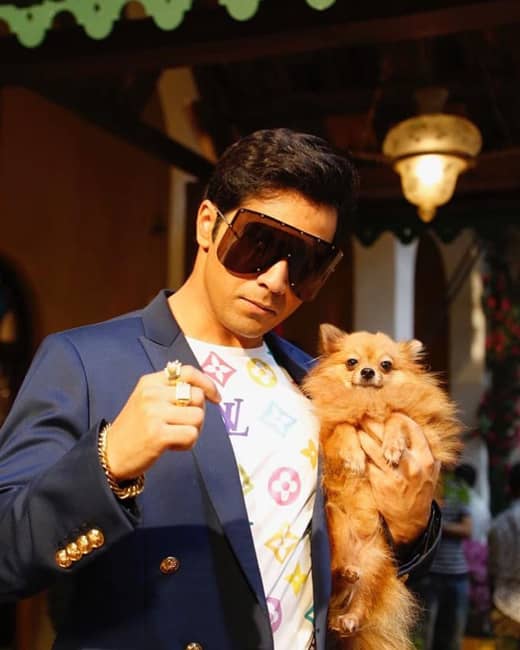 Coolie No 1 has been a long-awaited remake of the blockbuster movie of the same name that had starred Govinda. This newer version of the family comedy is again directed by David Dhawan and this time stars his son Varun Dhawan in the titular role. The movie also packs other well-known names like Sara Ali Khan, Javed Jaffrey, Johnny Lever, Rajpal Yadav and Paresh Rawal, making for a comedy that is bound to tickle all our funny bones. Set to release on Christmas,  we'd defo tell you to keep an eye out for this new take on the classic! 
Releasing On | December 25
There you have it, peeps! Now all you need to do is keep tubs of popcorn handy and prepare for a binge-fest like none other!