Delhi
10 Undeniably Chic Brands That Don't Have Stores In Delhi To Check Out @ The Lil Flea
Listen up, peeps! The Lil Flea is bringing you over 250 fabulous pop shops - some of whom don't even have brick and mortar stores in Delhi, which is just awesome! Yes, you read that right. These cool brands will be bringing their one-of-a-kind collections so you can snag some of the most offbeat items at this splendid fiesta and show 'em off with pride - read on to find out more!
1. Platform9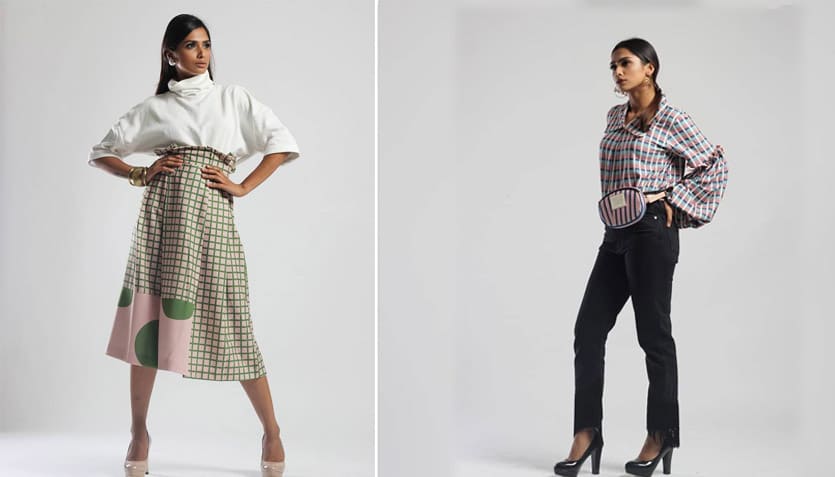 Platform9 is a clothing brand that's inspired by the modern and traditional trends of London. They create outfits that'll make you feel like the boss babe that you unquestionably are. Their brand is a mixture of power dressing and playful colours, so donning their unique creations will ensure that you put your best foot forward. Snag their structured high pants or polka dot blouses only at this shopping carnival, y'all!
Check Out Their FB Page | https://www.facebook.com/platform9k/ 
2. Shoes Your Daddy?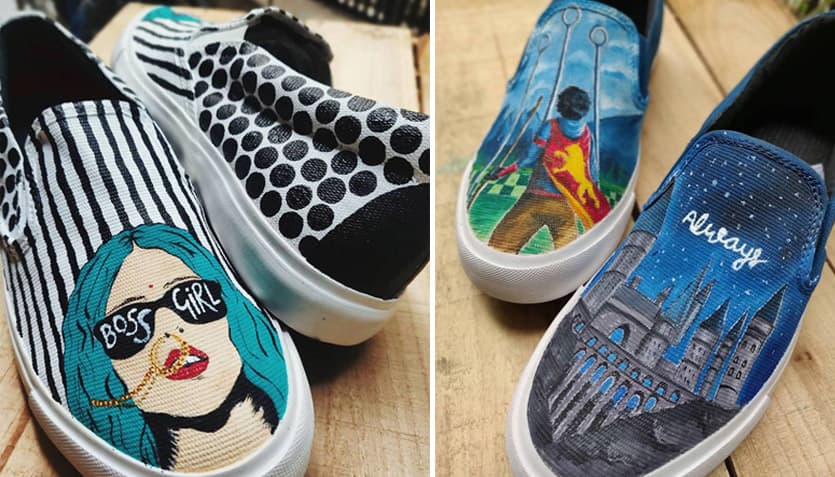 If you're looking for funky and totes awesome shoes, then Shoes Your Daddy? is the answer. They create totally offbeat footwear that we bet you won't find anywhere else! From Harry Potter to Minions, they've got 'em all. Grab some cool sneakers at The Lil Flea and take your shoe game to the next level!
Check Out Their FB Page | https://www.facebook.com/Shosyourdaddy/ 
3. Mama India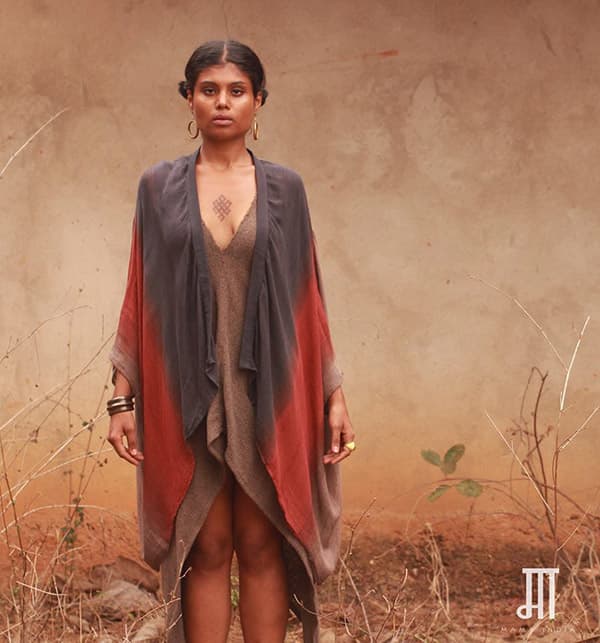 Mama India pays homage to textiles from across India and will appeal to the wandering souls in you all. Their brand includes fabrics from all over the country that ooze desi Boho vibes and their designs feature a combo of traditionally handwoven natural textiles like khadi, bamboo, jute, hemp, finest cotton, linen and other recycled fabrics. Check out their airy outfits that are perf for the upcoming scorching summers! 
Check Out Their FB Page | https://www.facebook.com/mamaindia/ 
4. Alankaara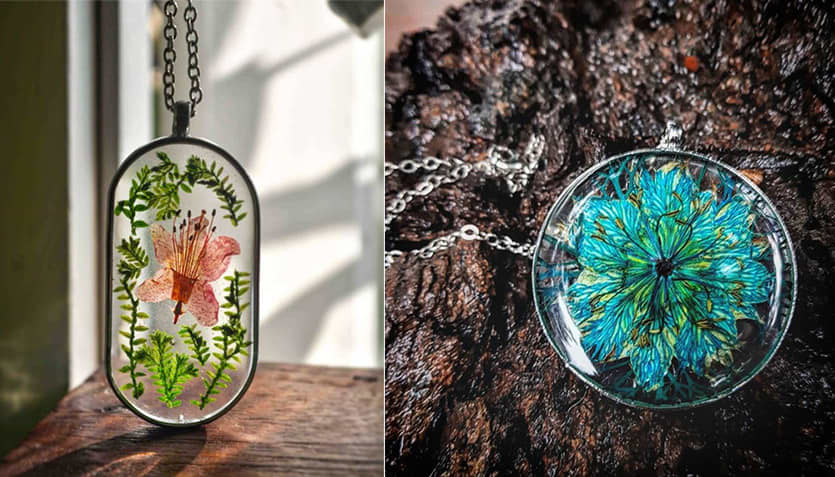 If you just can't get enough of nature-infused trinkets, then make sure you check out Alankaara's stall at this shopping bonanza. They have a huge range of jewellery like pendants, rings, earrings, nose pins, bracelets and they're all made from aspects of nature sourced from across the country. With intricate designs and beautiful aesthetics, you defo need to snag a few of these to build an enviable collection!
Check Out Their FB Page | https://www.facebook.com/alankaaraa 
5. BhavyaRamesh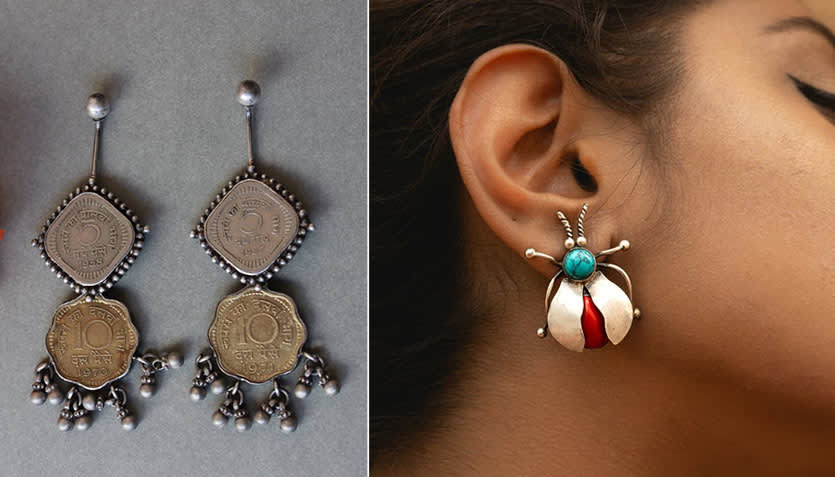 Do you have a special place for silver jewellery in your hearts? If yes, then BhavyaRamesh is your brand fosho! They curate special silver trinkets ranging from vintage, tribal & contemporary designs that include Lady Bug Earrings and even Vinatge Coin Earrings! You can pair them up with any outfit and feel like a gypsy queen, which is why you definitely can't afford to miss them at The Lil Flea!
Check Out Their FB Page | https://www.facebook.com/BhavyaRameshJewelry/ 
6. The Kalakar Co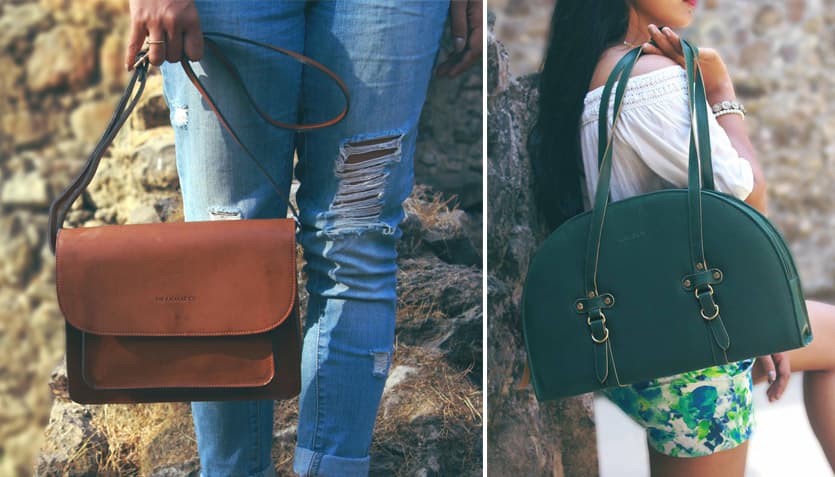 If you're looking for bags that'll make you stand out in a crowd, then The Kalakar Co is just the stall for you! They have beautiful and minimalistic bags that go perfectly with any outfit plus they have bags for both men and women so YAYYY! Make it a point to check them out only at this amazing fiesta!
Check Out Their FB Page | https://www.facebook.com/thekalakarco/ 
7. Disguise Cosmetics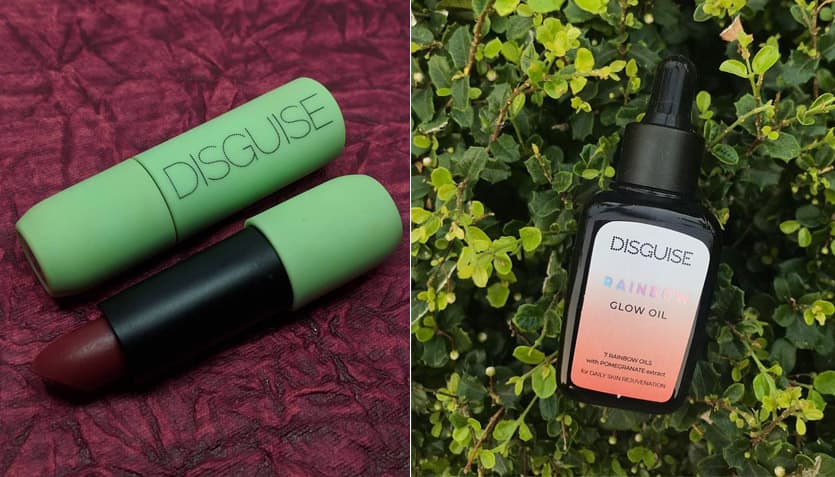 Disguise Cosmetics is touted to be India's first ever vegan and 100% cruelty-free cosmetics brand. They've got a huge range of products ranging from lipsticks to glow oils that are totally cruelty-free so you can try 'em guilt-free! Pick up a few lipsticks and blushes to bring on your A game from their stall at The Lil Flea this weekend!
Check Out Their FB Page | https://www.facebook.com/DISGUISECOSMETICS/ 
8. Wechitrart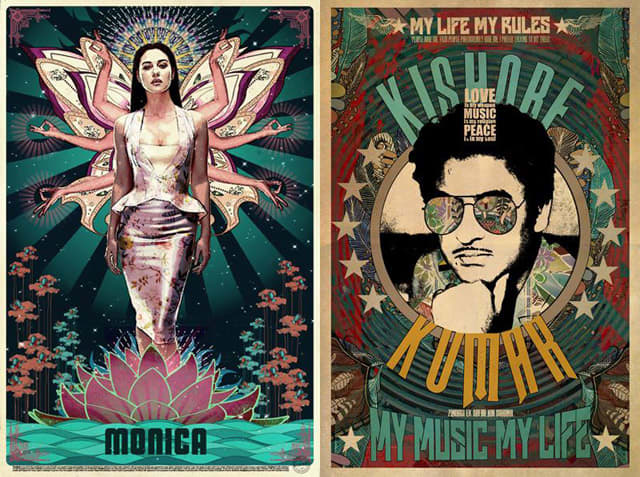 Everybody loves posters and Wechitrart offers some trippy and colourful posters that'll brighten up any room! These posters will ensure you keep staring at them for a long time as you admire the beauty and chaos that they depict. Grab a few (or many) and revamp your rooms by checking them out at this shopping carnival!
Check Out Their FB Page | https://www.facebook.com/wechitrart/ 
9. Saya
For the upcoming wedding season, you defo need to snap up these beautiful juttis from Saya! They have beautiful handcrafted ones that include elements like sequins, gotta patti embroidery and mirror work and are also super comfy. Grab them only at The Lil Flea and let your juttis do the talking!
Check Out Their FB Page | https://www.facebook.com/sayaofficial1/ 
10. Soxytoes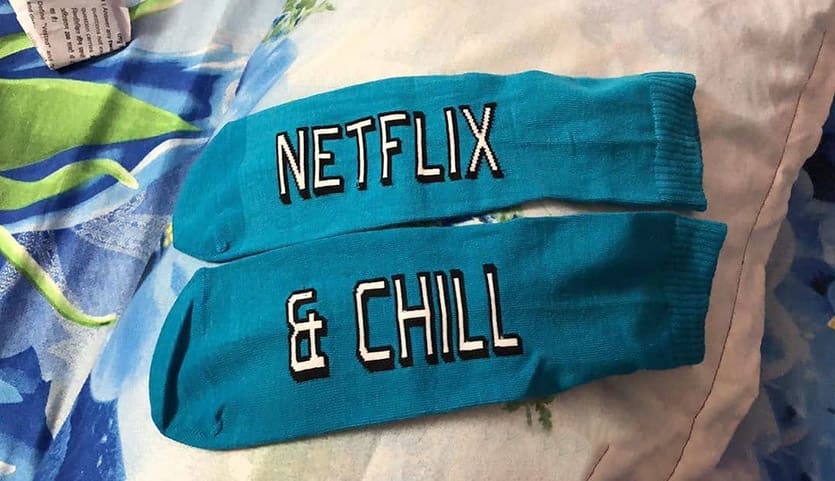 Picture Credits: robinmanocha
Take your socks game to the next level with Soxytoes! This designer socks brand has some really quirky creations that feature your fave cartoons, movies and much more. They also do custom socks and their collection includes everything from Netflix & Chill, Lazy AF, Bride and Groom and much more printed on the socks. Check them out at The Lil Flea to score offbeat and comfy socks!
Check Out Their FB Page | https://www.facebook.com/soxytoes
We're sure we've excited the shopaholic within you, so grab your bestie and head to The Lil Flea for a fabulous time with live music and yummy grub!
When | Friday - Sunday, 1st - 3rd February
Where | JLN Stadium, Pragati Vihar
Timings | 11 AM - 11 PM
Entry | Rs 300 Onwards (Early Bird)
Book Your Tickets Online Here | https://insider.in/the-lil-flea-delhi-edition-2-feb1-3-2019/
RSVP On FB Here | https://www.facebook.com/events/587686451696689/ 
Check Out Their FB Page | https://www.facebook.com/thelilfleadelhi