Delhi
10 Reasons Like Endless Bars, Street Shopping & More That Make CP The Jaan And Shaan Of Dilli
'Yaar, where do you wanna hang out this weekend?', 'Where should I take bae for a date?', 'Where can I find cheap Ray Bans that look original?' - if your answer to all these questions was CP, then you'd agree when we say that it indeed IS the heart of Delhi! The answer to all our - 'Aaj kahan jana hai?' and retail therapies, CP has been the one-stop-destination for it all, for ages. And that's why we picked out 10 reasons that make this place such an important part of and for every Dilliwala, scroll on! 
1. With Endless Bars & Lounges, CP Is The Ultimate Hangout Spot!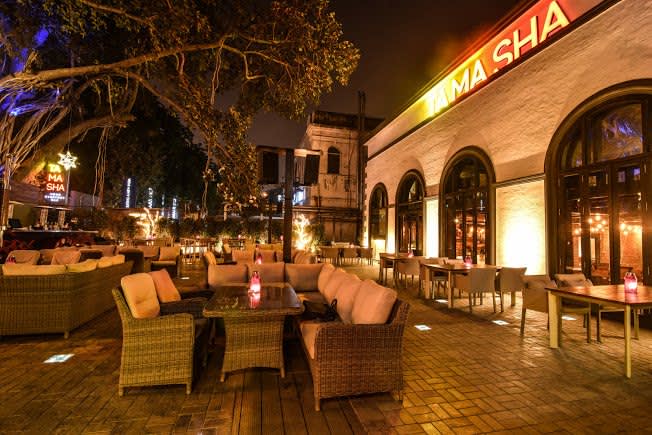 We dare you to find a place that's a better hangout spot than CP! Positioned right in the centre of Delhi, this place is perfect when you need to meet up with your friends from distant parts of the city. And with an endless list of kickass bars and lounges like Local, The Beer Cafe, The Junkyard Cafe, Tamasha, The Immigrant Cafe, and TONS more, you can never run out of places to chill and grab some drinks with your buddies here! The best bit - some of them even sell booze at MRP prices - how cool is that?
2. Shop For All The Big Brands Here

Picture Credits: thatdelhiduo
 
H&M, Miniso, Rado, Adidas, Nike, Levi's, UCB, Tommy Hilfiger, Clarks, Cartier, Da Milano, Hidesign, Fabindia, Marks & Spencer, Tag Heuer, Wills Lifestyle - name the brand and you'd find it here! CP is a heaven for all the shopaholics out there and we're sure you must have spent many weekends here, hopping from one shop to another, wandering about the inner and outer circle with shopping bags in your hand, 'cause no mall in this city can beat the fun of shopping at this place. Period. 
3. The One Stop Destination For A Blissful Evening - Central Park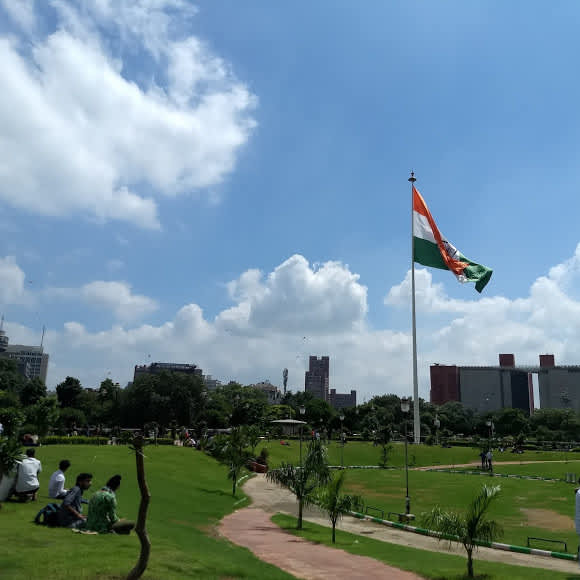 Picture Credits: Om Prakash
If you have never grabbed a quick bite from a cafe in CP and lounged around with your squad in the Central Park to bunk a few classes, then we might have to question your legitimacy as a Delhiwala! With a tall Indian flag, waving high in the sky, you'd spot tons of teenagers, couples (ahem ahem) and office-goers here, even during a scorching afternoon and especially during breezy evenings, just enjoying here. 
4. The Street Shopper's Paradise - Janpath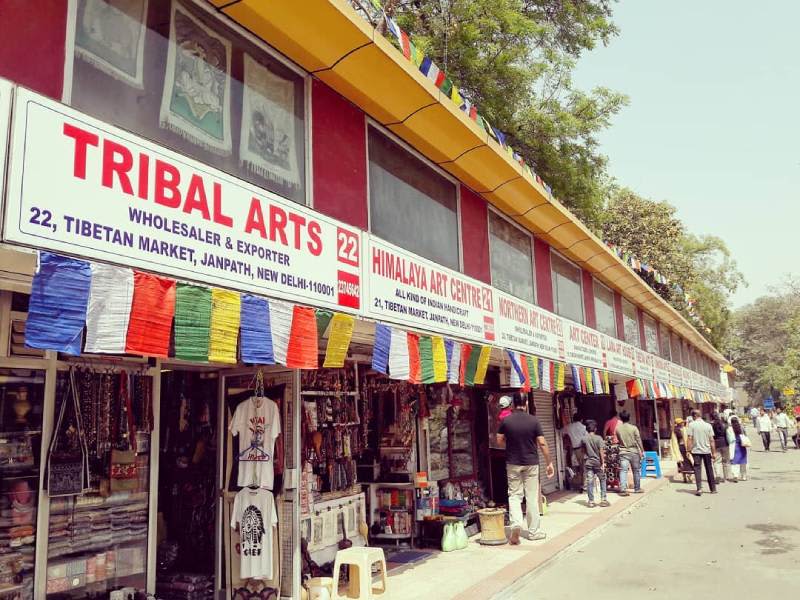 Picture Credits: sureshmaruthur
As much as we love shopping at those branded stores and showrooms, nothing beats the thrill and fun of bargaining, and buying pretty boho junk jewellery, bags and apparel at Janpath! With vendors and stalls selling chic and trendy apparel at dirt cheap prices, this place is just where you need to head to when you're low on cash and in need of some new clothes.
5. A Hub For Some Of The Most Iconic Eateries In Town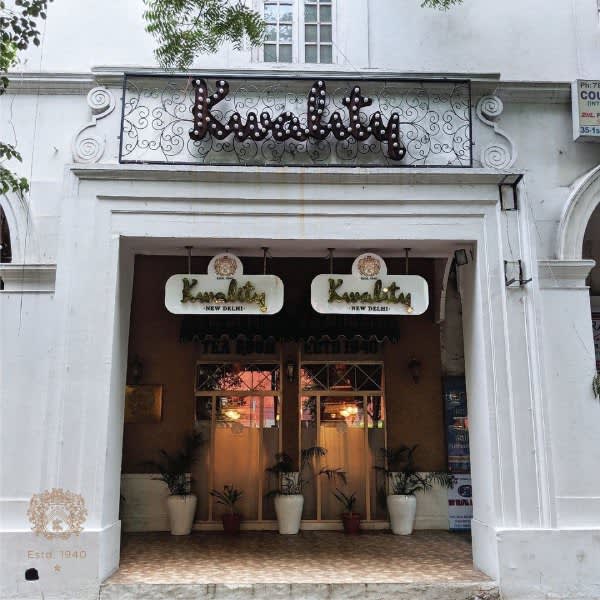 Picture Credits: kwalitydelhi
When we say that CP is a hub for foodies, we ain't kidding 'cause you'd find cafes and restaurants in every nook and cranny of this part of the city. From legendary eateries like Wenger's, United Coffee House, Saravana Bhavan, Kwality Restaurant, Kake Da Dhaba, Khan Chacha and Parikrama to restaurants like Nandos, Smoke House Deli, Tourist Janpath, Cha Bar, Cafe Delhi Heights and lots more, you'd find them all here. Did your tummy just growl out loud? We feel you, buddy!     
6. The Perfect Place For All Your Date Nights
CP is the perfect place to head to for some time off with your bae! You can sit at San Gimignano, Tamra, Sorrento or grab a coffee at Starbucks and sit in Central Park and spend some much-needed quality time with your partner. And if your better half is more of a party animal, then you can check out the plethora of clubs and bars here, as well!
7. A Hub For Theater Enthusiasts @ Mandi House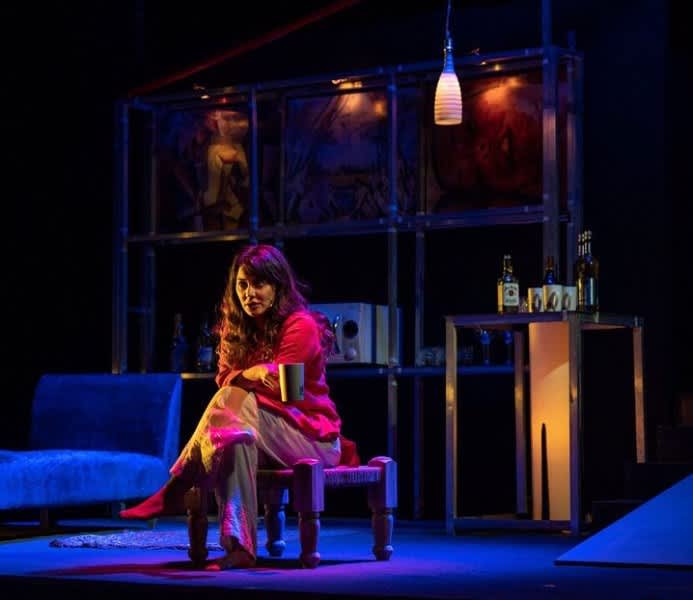 Picture Credits: minissha_lamba
If you love theatre and live performances, then Mandi House has gotta be your fave place! With theatre societies like the famous Shri Ram Centre for Performing Arts and Kamani Auditorium, this place has been the performing grounds of renowned artists like Pankaj Kapur, Kirron Kher, Ratna Pathak and many more!
8. For All Your Street Food Cravings, Head Straight To Bengali Market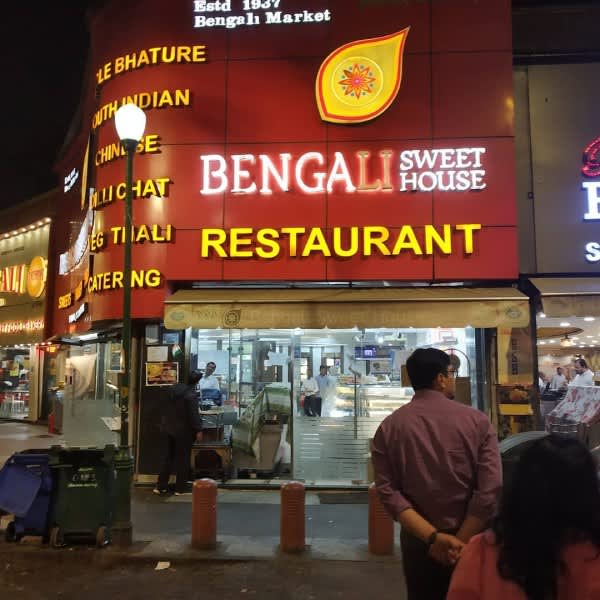 Picture Credits: dethe.amol
Tucked around Tansen Marg, Bengali Market is one of the most popular markets amongst the bhukkads of Delhi, who are always searching for something delicious to devour! You can try out Nathu Sweet House or Bengali Sweet House here, as they're both quite famous for their yummilicious eats. You can have anything from chole bhature to rajma chawal to dosas here. Don't forget to hog on golgappas from Nathu's Sweets - they're ah-mazing! 
9. One Place That Welcomes All The Religions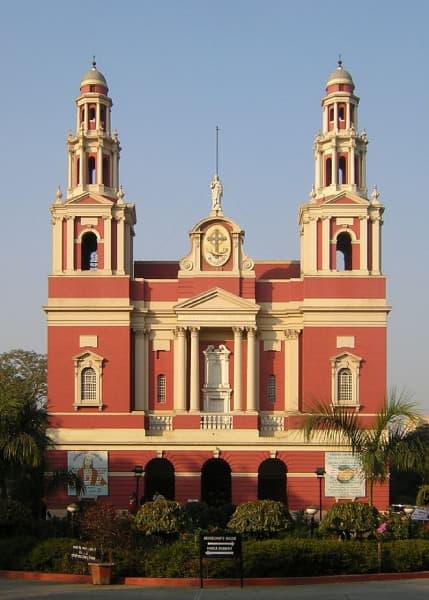 Dilliwalas have a huge heart, no doubt about that and that's why, it isn't surprising that you'd find a gurudwara, temple, church and even a dargah here. So, if you're looking for some peace and spiritual guidance, you can always head to the Shah Abdul Salam Dargah or the Pracheen Hanuman Mandir or the famous Bangla Sahib Gurudwara and even the Sacred Heart Cathedral. 
10. The Endless Underground Flea Market - Palika Bazaar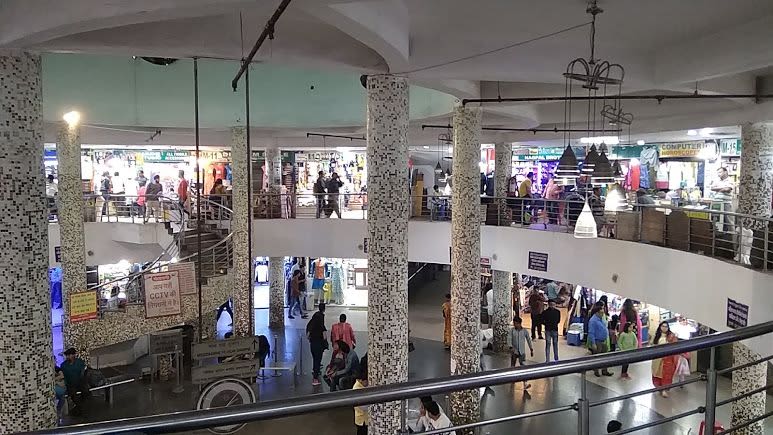 Picture Credits: Ashwin Khot
If CP is the heart of the city, then we won't be wrong when we say that Palika Bazaar is the heart of CP! This underground flea market is another world altogether that has everything from the latest PS5 game CDs to kurtis to phone accessories to chic jewellery at dirt cheap prices. So brush up on your bargaining skills and head to this market for some retail therapy! 
Well, we think, it's safe to say, CP may have been the masterpiece of Lutyens Delhi but today it is the jaan and shaan of Delhiites!