Delhi
9 Stalls Serving Delicacies For The 1st Time Ever At A Food Fest @ Pepsi Presents Horn OK Please
Disclaimer: Bearing in mind the current health crisis befalling the city and the world at large, we're tweaking our content policy and recommendations. Stay positive, keep hygiene levels up and don't fall prey to panic and misinformation.
With Delhi's Original Food Truck Festival - Horn OK Please less then a week away, we're sure you're all set to troop on over as soon as the gates open! And did you know that this fest is gonna see a debut of a bunch of RAD food vendors who have never (EVER) participated in any food festival before *NAICE*! We helpfully handpicked 9 such debutantes who are all set to woo you with their ah-mazing food, read on!
1. Taste Tease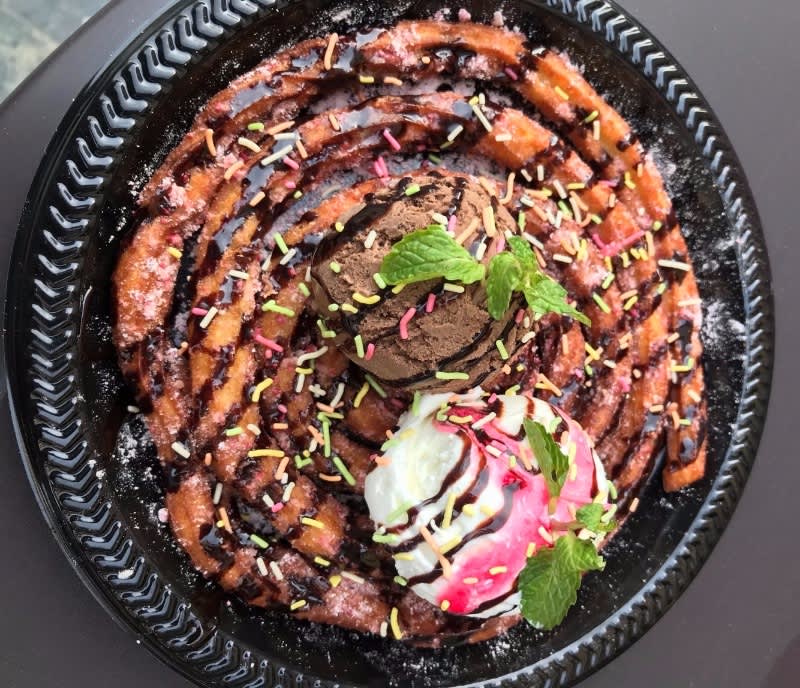 Get a dose of North Delhi's chatpata flavours as Taste Tease are set to serve their scrumptious Chicken Shawarma Rolls, BBQ Sausage Fries *drooling over the keyboard*, Churros Twister, frothy freakshakes and tons more at this fest for the first time!
Check Out Their FB Page | https://www.facebook.com/TASTE-TEASE-784882678370726/
2. The Kebab Guys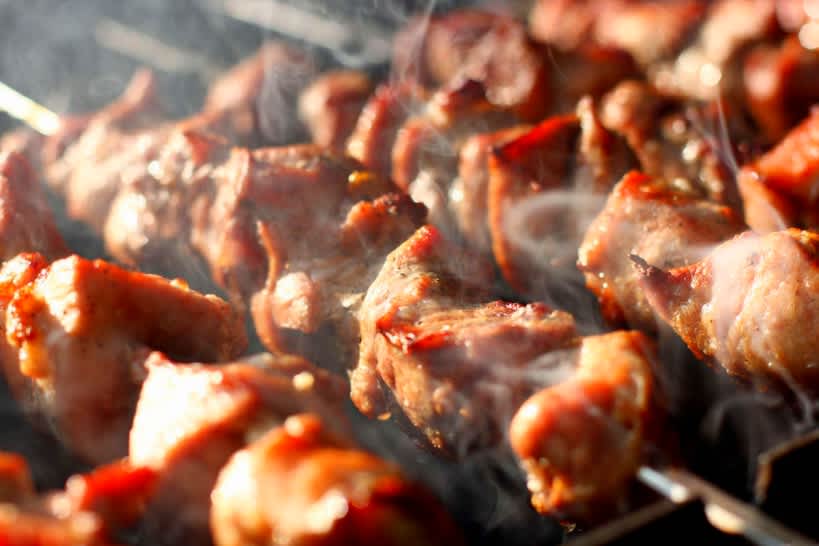 The Kebab Guys 'seek'h kebabs and not attention *huge grins*! But trust us, with their melt-in-the-mouth kinda kebabs, they have all our foodie attention. Land up at their stall to gorge on their Malai Chicken Tikka and Chicken Cheese Kebabs - they're absolutely delicious!
Check Out Their FB Page | https://www.facebook.com/The-Kebab-Guys-147203825979838/
3. Flippin Fritas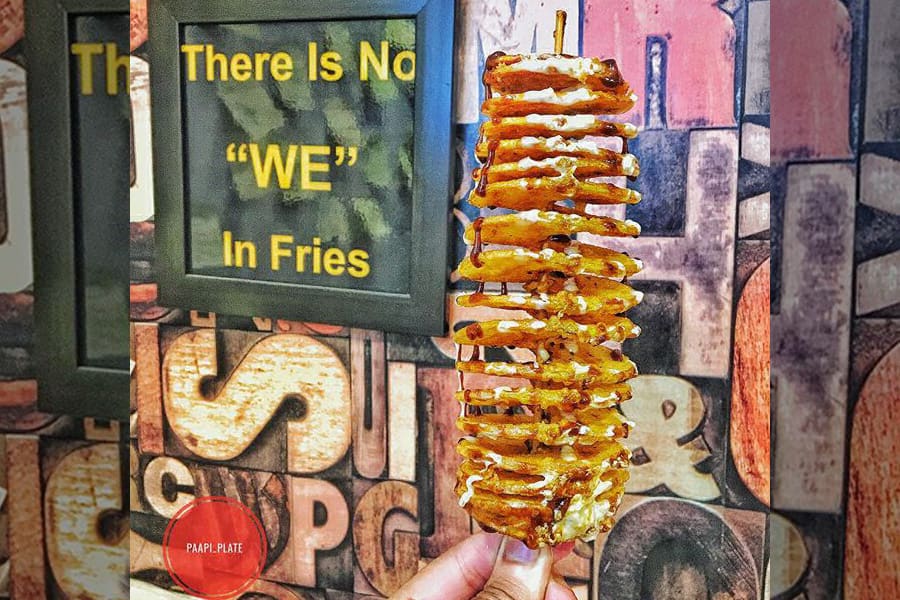 Picture Credits: paapi_plate
Flippin Fritas from Punjabi Bagh are making their way to this fest and we CANNOT wait to devour their Butter Chicken Fries and Spiral Fries *yum, yum* while sipping on their Melon Mojito *#BestThingEver*! Seeya there!
Check Out Their FB Page | https://www.facebook.com/FlippinFritas/
4. Sherbet Station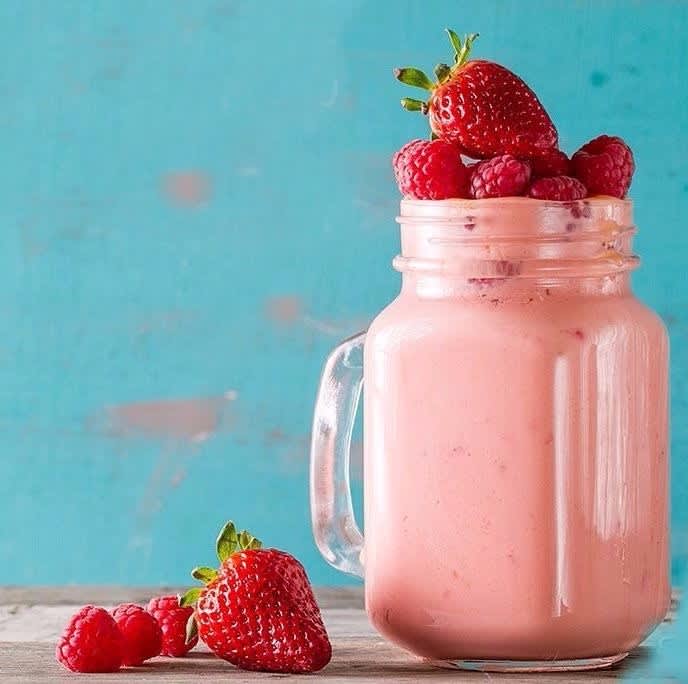 With the summer heat hitting Delhi already, Sherbet Station is gonna be a refreshing stall to drop by at! Headed to a food festival for the first time, these guys are bringing in their super refreshing sherbet flavours like Kesar, Gulkand, Sandalwood, Jasmine and so much more and we're all set to chug 'em all!
Check Out Their FB Page | https://www.facebook.com/sherbetstation/
5. Bollywood BBQ Company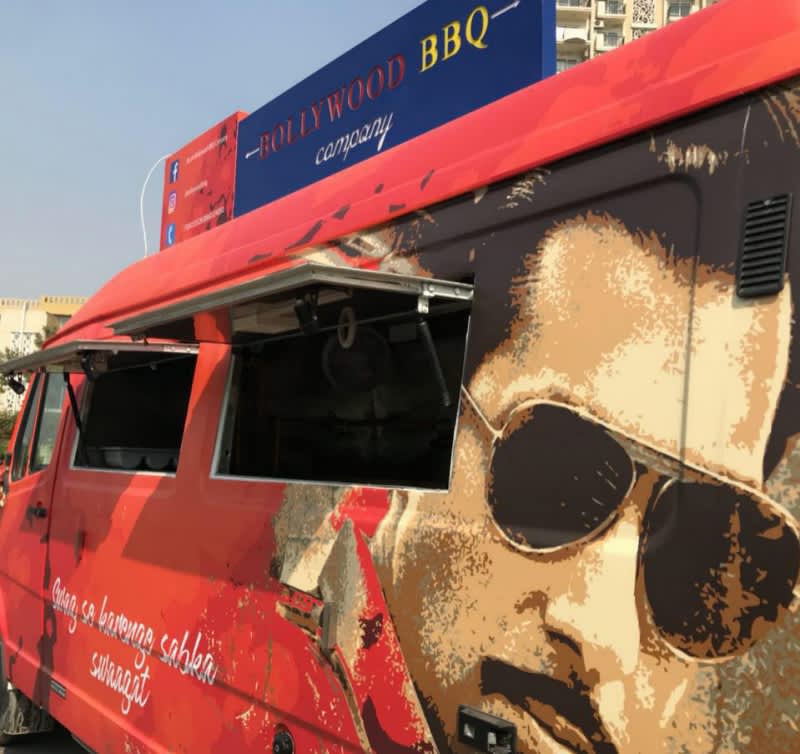 With Dabang Salman Khan's poster on their truck, get ready to welcome the Bollywood BBQ Company with all kinds of swag! These guys are carting over delish kebabs & biryanis and we're sure they're gonna have a blockbuster opening! 
Check Out Their FB Page | https://www.facebook.com/Bollywood-BBQ-Company-262996990902371
6.  The Secret Sauce Co.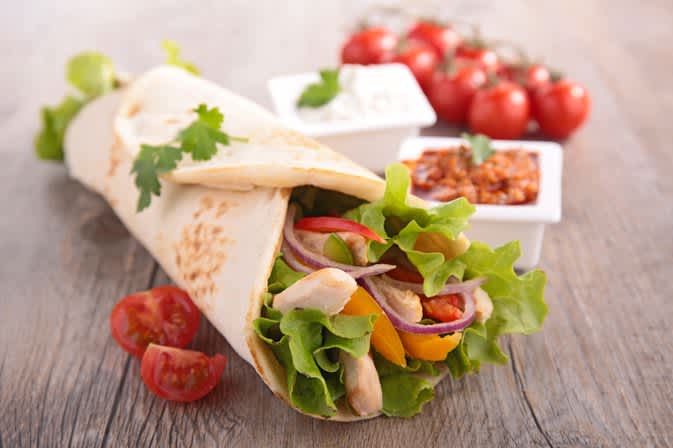 The Secret Sauce Company isn't going to be a secret anymore peeps 'cause these guys are finally set to dish out their veggie-loaded, mouth watering Cuban Tortilla Sandwiches at a food fest and our tummies are growling already!
Check Out Their FB Page | https://www.facebook.com/thesecretsaucecompany/
7. Gabbar Meals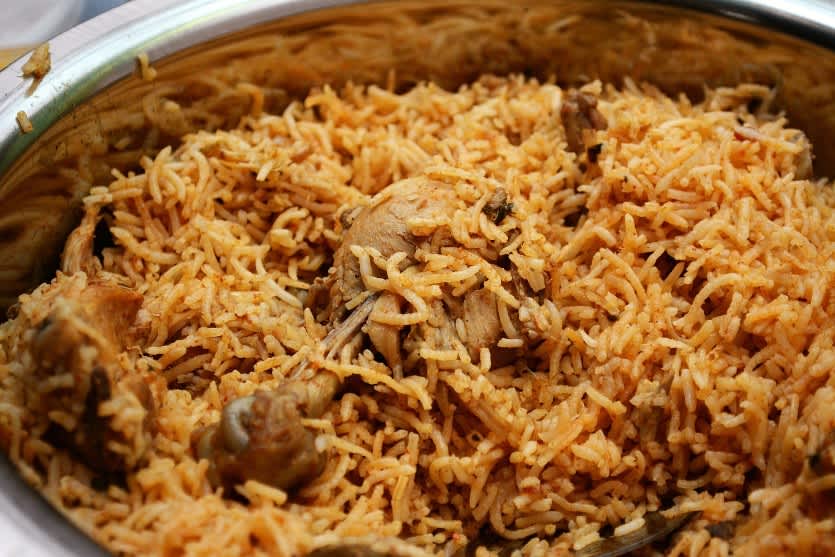 This Is A Representative Image
Who in their right minds can ever say no to a plate full of yummy butter chicken? And if you, like us, are always up for desi food, then Gabbar Meals is where you need to drop by when at Horn OK Please! 
These guys are bringing in their delicious Dahin Kebab, Mutton Seekh Kathi Roll, Achari Paneer Tikka and awesome sauce meal combos - so get ready to hog away!  
Check Out Their FB Page | https://www.facebook.com/Gabbar-Meals-1658309097758844
8. Berco's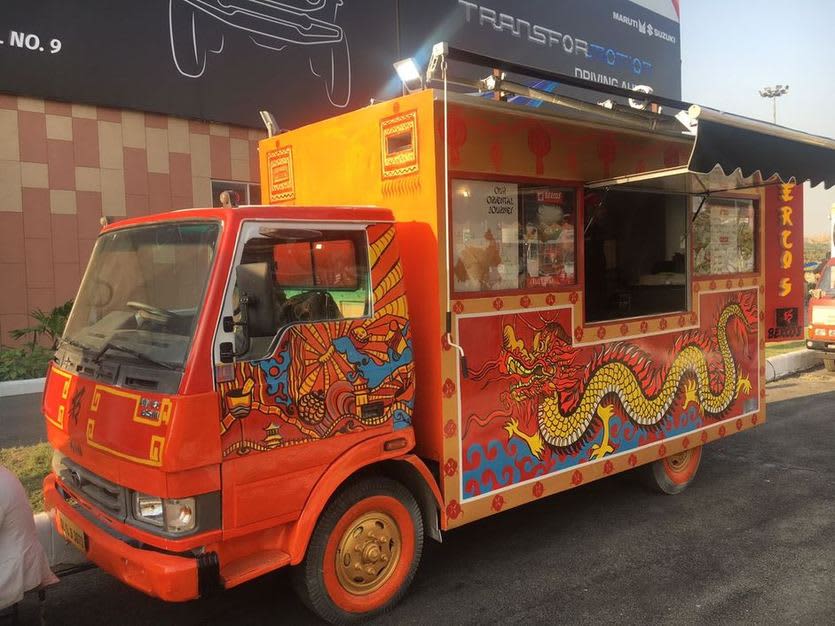 These guys need no introduction! Berco's is a personal all time favourite for every time Chinese or Thai food cravings hit us! And for the first time ever, these guys would be coming to a food fest with a kickass food truck and we can't wait to devour their yummy Red Thai Curry!
Check Out Their FB Page | https://www.facebook.com/BercosIndia/
9. Bhai - Jaan Food Truck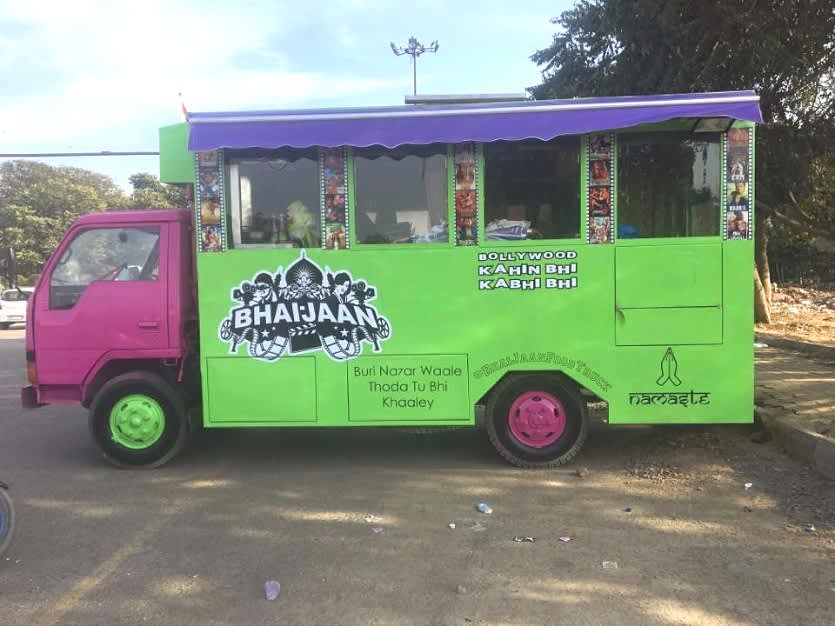 It seems like this fest has been hijacked by some Bollywood-lover! Here at the 3rd edition of Horn OK Please, you'll find a food truck that's dedicated to the bhai of Bollywood - Salman Khan *so cute*! Roll over to this food truck for some delish grub and filmy feels!   
Check Out Their FB Page | https://www.facebook.com/bhaijaanfoodtruck/
So show some love to the newcomers guys and be prepared to hog on the yummiest dishes from the 50+ food trucks that are trooping over or hop over to the Pop Up District that's gonna be laden with tons of stalls serving single-cuisine delicacies, satiate your sweet tooth cravings at the Dessert Zone and SOOO much more to awaits you here! Seeya there! 
When | Friday - Sunday, 9th - 11th March 
Timings | 12 Noon - 10 PM 
Where | Gate No. 14, JLN Stadium
Book Your Tickets Online Here |  https://www.nearbuy.com/offer/delhi-ncr/pragati-vihar/Horn-OK-Please-Food-Truck-Festival-55761/55761 
RSVP On FB Here | https://www.facebook.com/events/794727764051293/