Delhi
20 Popular Bollywood Movies That Were Shot In Delhi!
Delhi has been a hot favourite amongst many filmmakers who have captured the essence of the capital brilliantly in their movies. Several movies like Delhi 6 and Rang De Basanti have been shot at the majestic monuments, bustling bylanes of purani Dilli and the iconic India Gate, and today, we're gonna tell you about such movies. 
1. Hindi Medium (2017)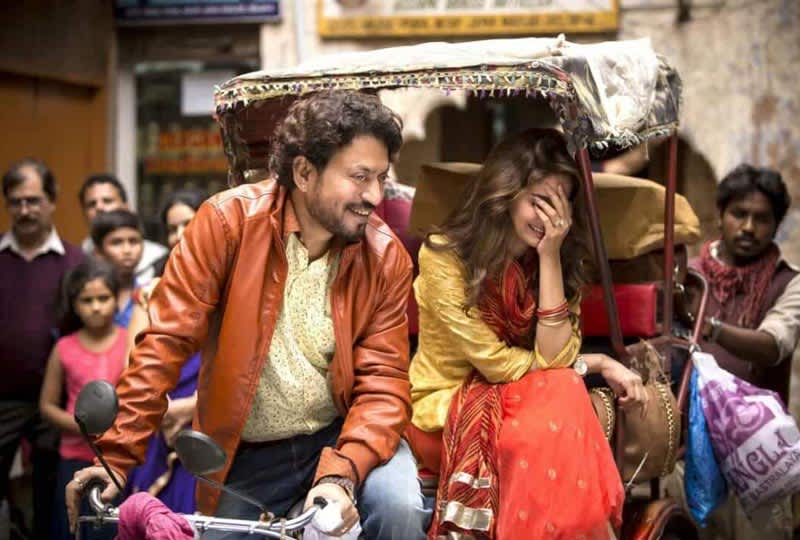 Picture Credits: imdb
Hindi Medium was well received by the audience, given its brilliant storyline and a remarkable performance by Irrfan Khan and Saba Qamar, but did you know that it was shot in the capital? Oh yes, various scenes were shot at Chandni Chowk, where the couple originally lived and Anand Lok, where they later moved into a fancy bungalow.  
Watch Online Here | Hindi Medium
2. Tamasha (2015)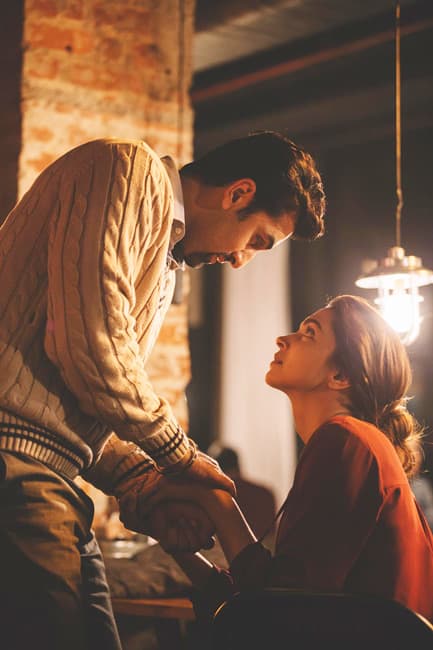 Hauz Khas may or may not be every Delhiites favourite hangout spot (given how crowded it has gotten over the years!), but this place has been a backdrop in a lot of Bolly movies! The emotional song 'Agar Tum Saath Ho' was shot at Social in Hauz Khas and also, Ved and Tara reunite in Hauz Khas.
Watch Online Here | Tamasha
3. Ankhon Dekhi (2014)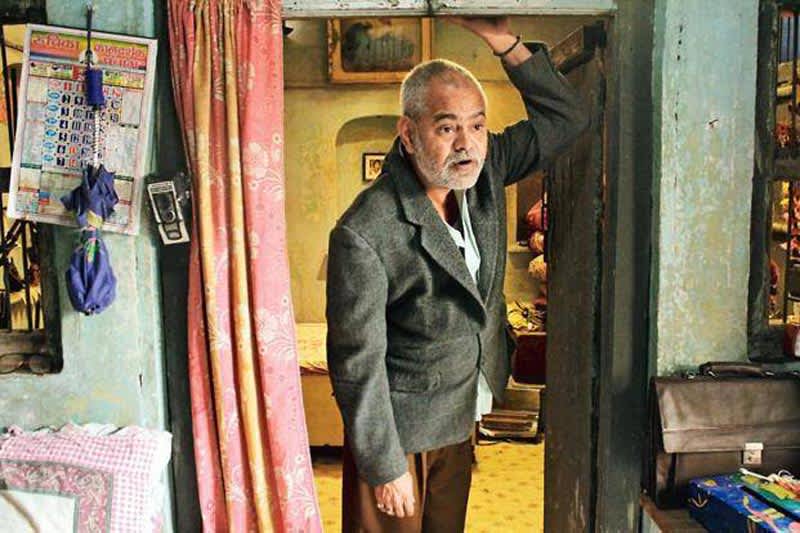 Rajat Kapoor's Ankhon Dekhi is a rare film with a unique storyline that was shot in Daryaganj. This flick also shows the chaos of Old Delhi as a chunk of this movie was shot at the Old Delhi Haveli itself. Watch this one and see for yourself how beautifully our city is captured in this movie. 
Watch Online Here | Ankhon Dekhi
4. Queen (2013)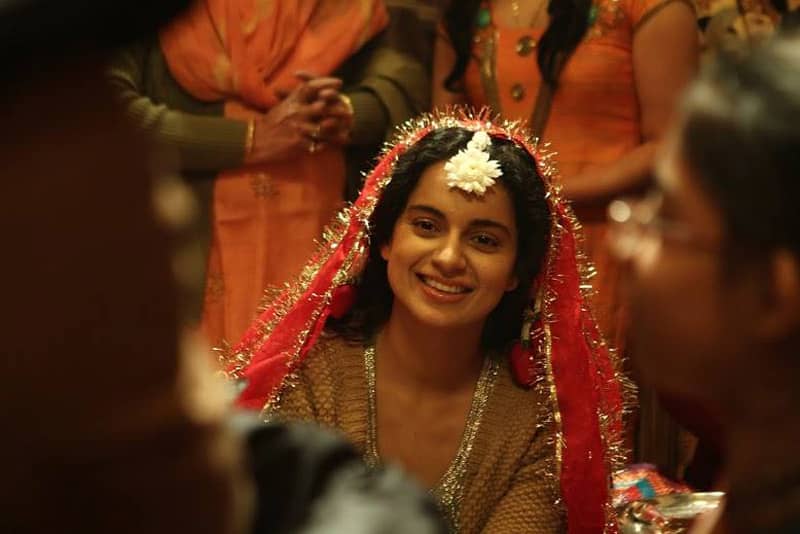 You cannot possibly talk about Delhi without mentioning a line (or 10) about the bustling Rajouri Garden that has been a fave shopping place! The queen herself (yep, we're referring to Kangana Ranaut here!) played the role of a typical West Delhi girl in this movie and several scenes were shot in Lajpat Nagar and Rajouri Garden.
Watch Online Here | Queen
 5. Delhi Belly (2011)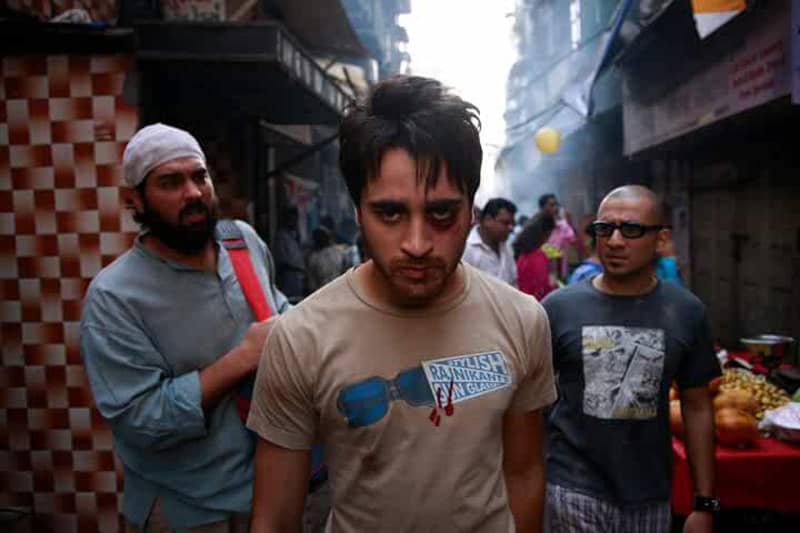 Picture Credits: imdb
Remember this humorous flick starring Imran Khan, Vir Das, Kunaal Roy Kapur, Poorna Jagannathan and Shenaz Treasury that gave us some of the best songs of the decade while leaving us in splits? Well, this ah-mazing flick was shot in Pitampura & Kapashera and showed the world how normal life prevails in the city!
Watch Online Here | Delhi Belly
6. Rockstar (2011)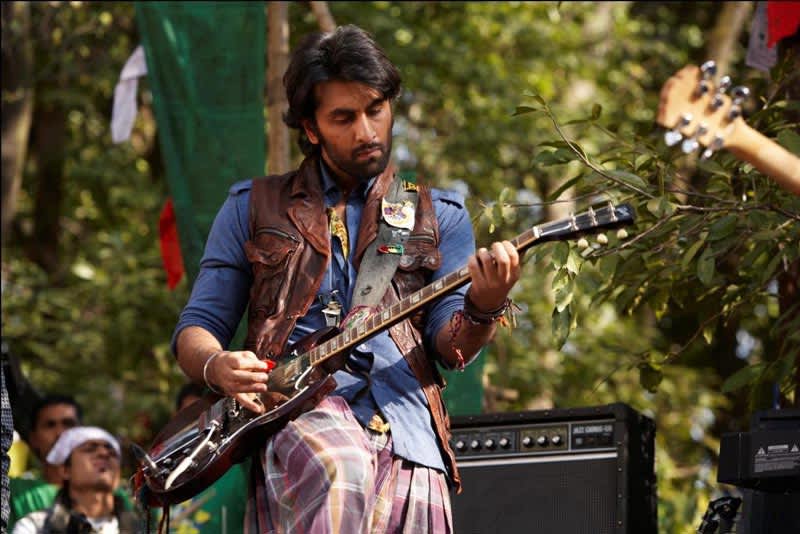 Rockstar was a masterpiece and it was shot at some of the greatest locations in Delhi like the St. Stephen's College, Hazrat Nizamuddin Dargah, where he went after his dad kicked him out and Hauz Khas, where he croons the song Tum Ho.
Watch Online Here | Rockstar
7. Delhi 6 (2009)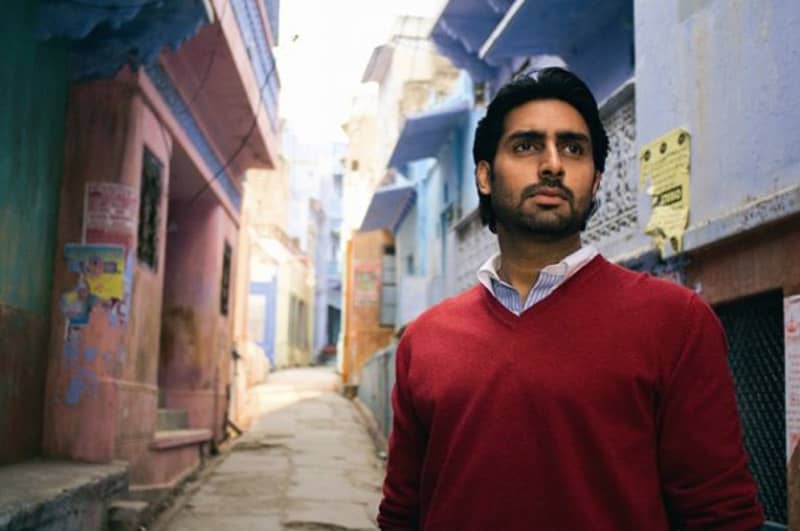 Delhi 6 captured the essence of the musty lanes of Old Delhi and the legendary Jama Masjid along with various nooks & corners of Chandni Chowk. A few scenes were also shot in Karol Bagh and the very popular song Masakali was shot in saddi Dilli lifeline AKA the metro. Delhi 6 gave us major Chandni Chowk feels and you've got to check out this one if you haven't already.  
Watch Online Here | Delhi 6
8. 3 Idiots (2009)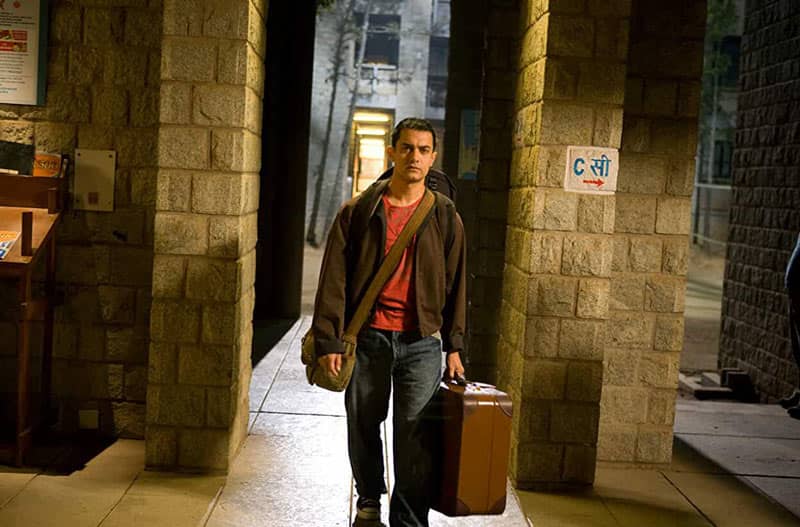 Picture Credits: imdb
If there's any other place other than the bustling Old Delhi that holds a special place amongst the filmmakers, it defo has to be the legendary Connaught Place! Remember the scene when Amir Khan commented on Kareena Kapoor's watch? Yep, that scene was shot in CP and the scene in which Sharman Joshi was admitted to the hospital after he tried to kill himself was filmed in Fortis Noida.
Watch Online Here | 3 Idiots
9. Rang De Basanti (2006)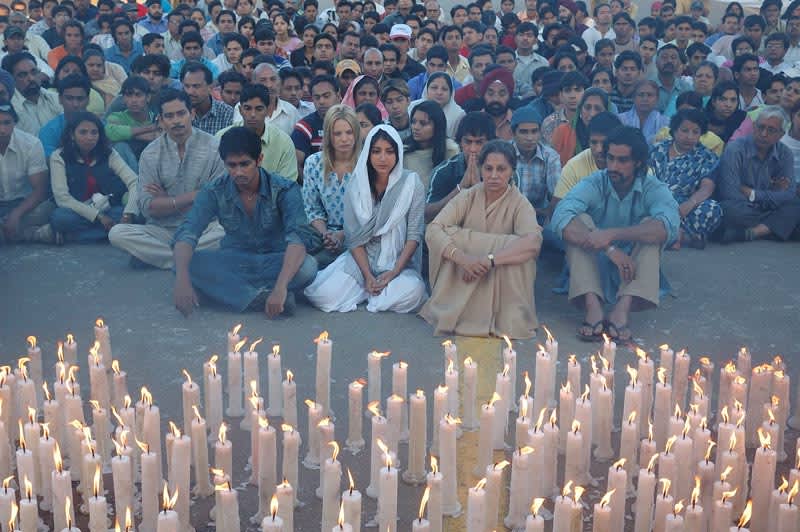 Rang De Basanti is another classic movie that gave us a glimpse of the nooks & corners of Delhi. Indian Habitat Centre was Daljeet's college & All India Radio Office scenes were shot at Modern School. There are also certain scenes at India Gate that made us nostalgic about the times spent there with the squad!
Watch Online Here | Rang De Basanti
10. Band Baaja Baaraat (2010)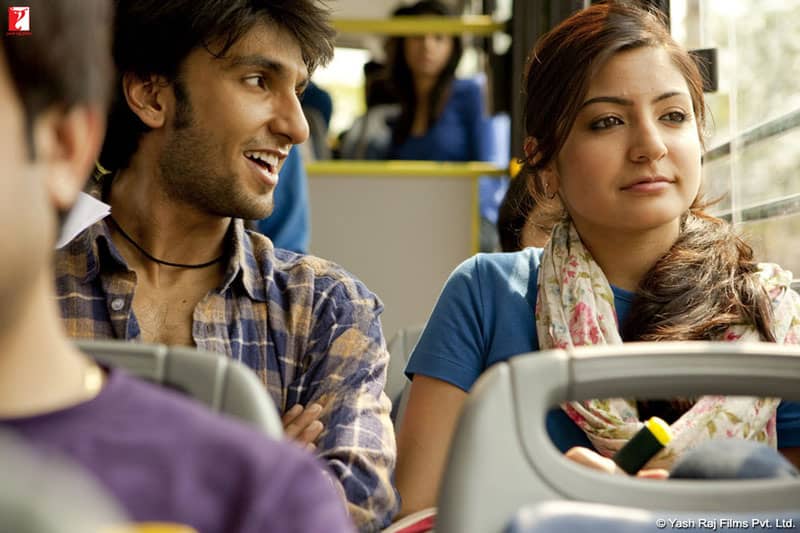 Picture Credits: yashrajfilms
With all the buzz that goes around West Delhi, it had to be featured in Bollywood movies, no? 'Bread Pakode Ki Kasam' BBB was shot in West Delhi's Subhash Nagar, while Ranveer Singh's first appearance in the movie was filmed at Hansraj College. 
Watch Online Here | Band Baja Baaraat
11. Chhapaak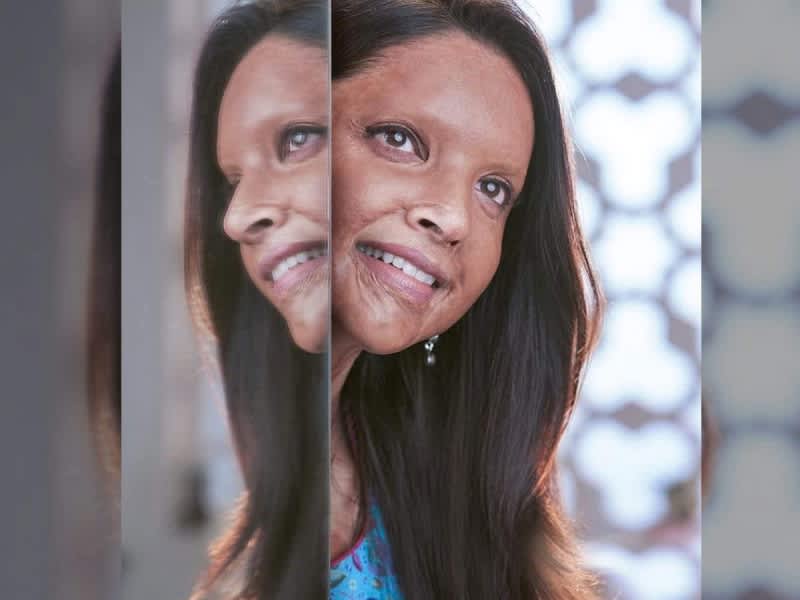 Chhapaak is a biographical film based on the real-life event that happened in the life of acid attack survivor Laxmi Agarwal and her fight in the Delhi legal system to change the law and regulations on acid sale. A lot of the movie was shot in Delhi capturing the busy Delhi streets and legal infrastructure including Delhi High Court and other district courts!  
Watch Online Here | Chhapaak 
12. 2 States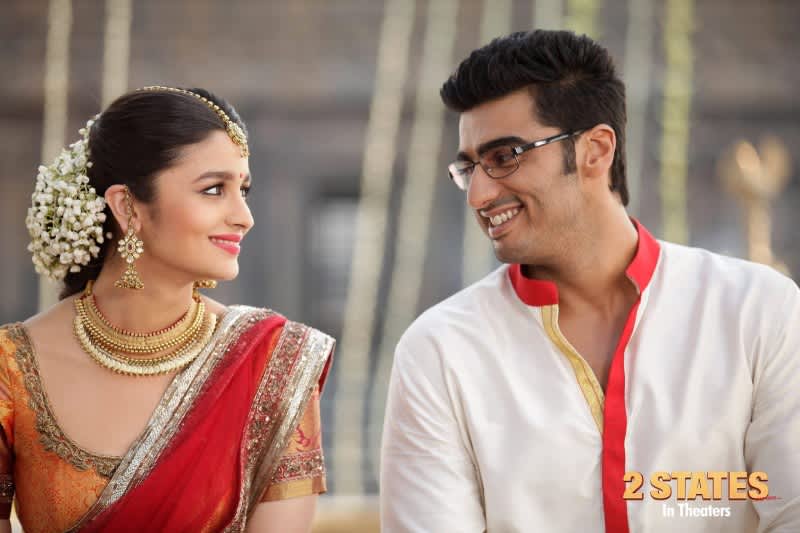 This 2014 romantic comedy, based on Chetan Bhagat's novel of the same name had created quite the stir when it had come out. Following the romance between a Punjabi boy and a Tamilian girl, parts of the movie were shot in Delhi's Hauz Khas Village and Fort area, while the plot dealt with bickering parents who just couldn't see eye to eye because of different cultures! 
Watch Online Here | 2 States  
13. Piku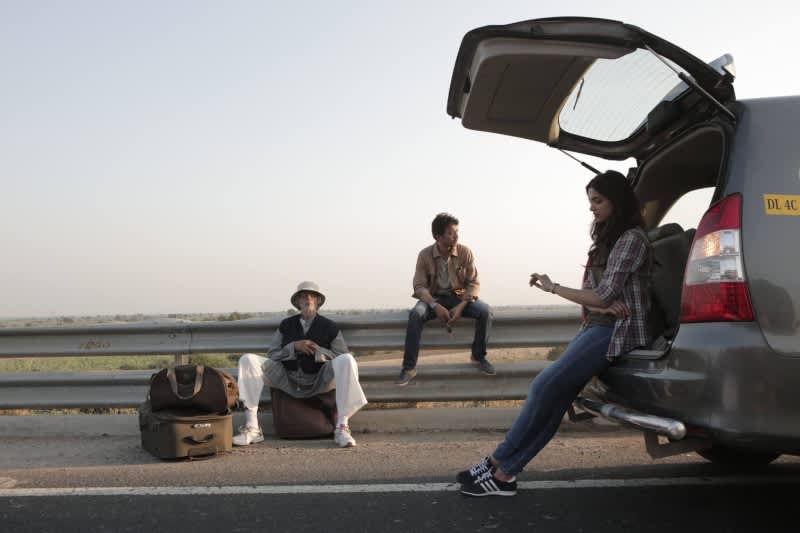 Piku was lauded for fabulous performances by Deepika Padukone, Irrfan Khan and Amitabh Bacchan and was straight up a delight to watch. This funny dramedy showcased the most real version of a father-daughter relationship and obviously, we also fell in love with it because we could see parts of Delhi in the initial scenes as they planned their journey east towards Kolkata! 
Watch Online Here | Piku 
14. Pink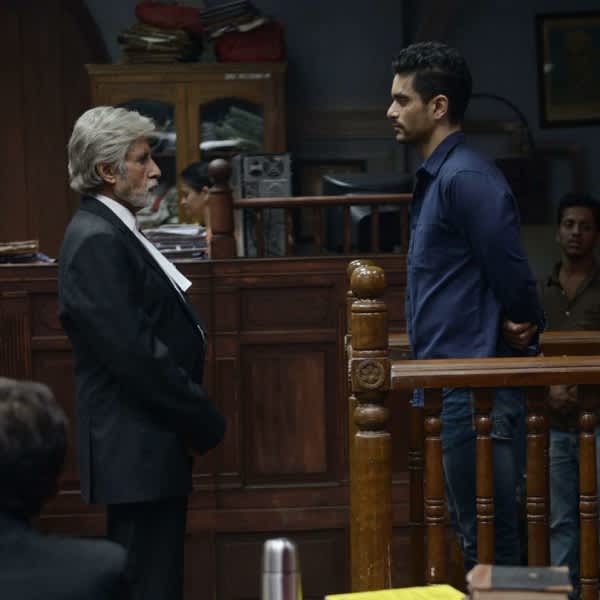 Picture Credits: angadbedi
Pink was an eye-opening watch and for those of you who haven't watched it yet, you're missing out on some great cinema. Starring Amitabh Bachchan, Taapsee Pannu, Angad Bedi, Kirti Kulhari & Andrea Tariang, the movie was also later in discussion when it was revealed that for the shooting Amitabh Bacchan roamed the streets of Delhi, unnoticed while wearing a training mask!
Watch Online Here | Pink 
15. Fukrey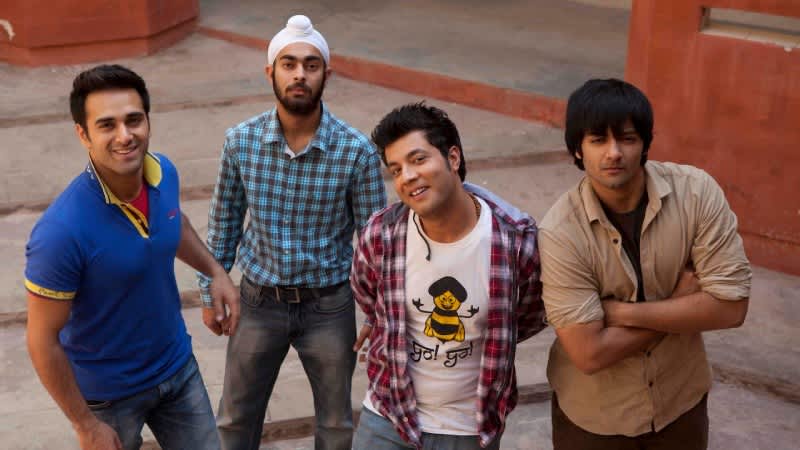 Picture Credits: netflix
Fukrey, having been based in Delhi, was extensively shot here, especially capturing the South Campus of Delhi University since the film was based on Delhi school backbenchers who were in a perpetual state of dreaming and got themselves in some pretty hilarious situations. We get to see the beautiful Miranda House campus in the movie where most of the college scenes were shot, making us truly nostalgic!
Watch Online Here | Fukrey 
16. PK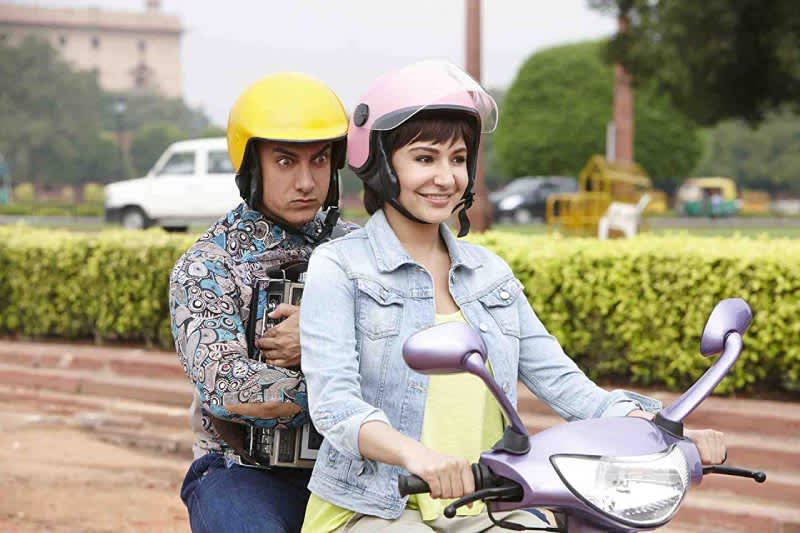 Picture Credits: imdb
PK is a comedy-drama that touches on themes of religious differences and hypocrisy and also narrates a peculiar story of an alien who gets left behind on our planet and has to find a way back home. This slapstick comedy was also shot in Delhi during peak winters to capture the true 'Dilli ki sardi!' 
Watch Online Here | PK 
17. Shubh Mangal Saavdhan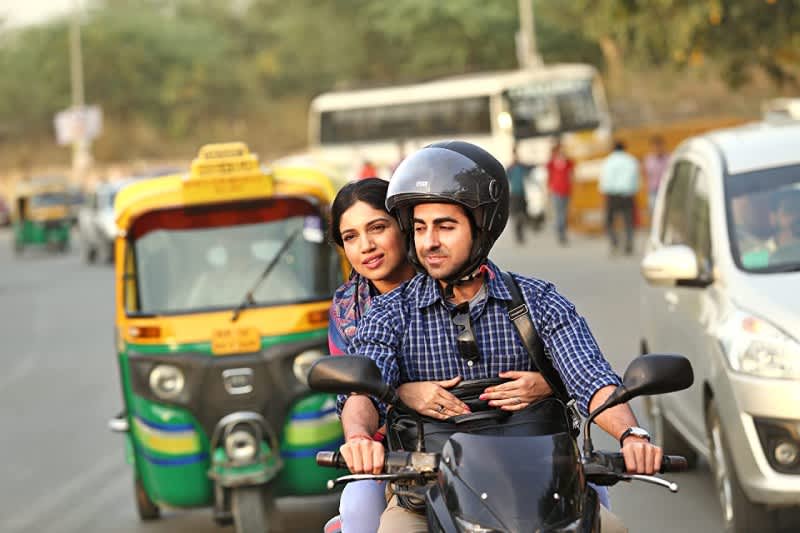 Picture Credits: imdb
Shubh Mangal Saacdhan follows a couple (a Delhi boy and a Gurgaon girl) who fall in love and are going to get married when a groom discovers the most distressing news of suffering from erectile dysfunction that could lead to complications in them getting married. A hilarious watch with a message, we also get to see the busy roads and streets of Delhi and Gurgaon in this one! 
Watch Online Here | Subh Mangal Saavdhan 
18. Tanu Weds Manu Returns
This romantic comedy is a sequel to the original Tanu Weds Manu Returns which follows the distressed couple whose marriage is on the brink of collapse. When the free-spirited Tanu decides to run away, Manu meets Tanu's lookalike in Delhi while giving a lecture at the Delhi University. The film gives us beautiful backdrops of Delhi as we follow the plot, trying to pinpoint some of the interesting and popular Delhi spots that have been etched in our memory!  
Watch Online Here | Tanu Weds Manu Returns 
19. Wazir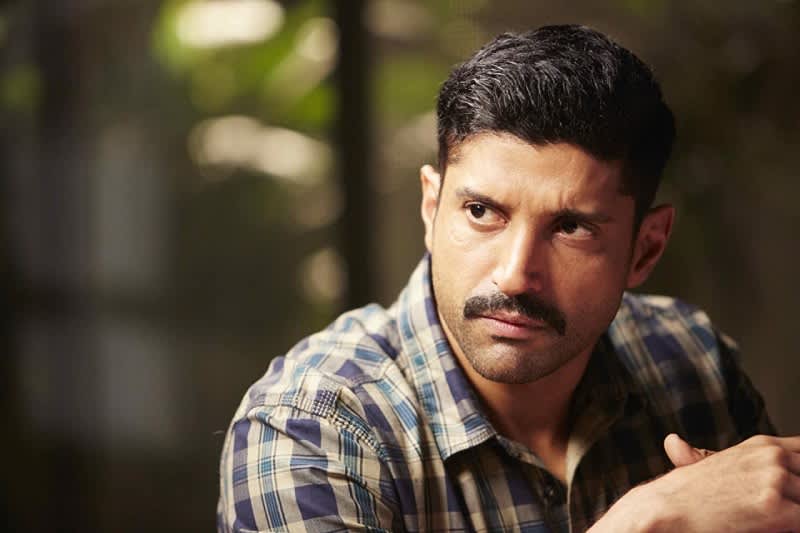 Picture Credits: imdb
Wazir is a mystery thriller set in Delhi that follows a grief-stricken cop who finds solace in an amputee grandmaster who is also mourning the loss of his own daughter. Starring Amitabh Bachchan and Farhan Akhtar, a sudden twist of fate seem to bring them together as they try to tackle an unknown threat! Parts of the film were shot in Delhi including a scene set at a bungalow in Civil Lines in North Delhi!
Watch Online Here | Wazir 
20. Oye Lucky! Lucky Oye!
Oye Lucky! Lucky Oye! Is inspired by real events and follows the shenanigans of Devinder Singh, AKA Bunty, a real-life 'super-chor', who is originally from Vikaspuri, West Delhi. Naturally, the movie gives us some interesting glimpses of West Delhi as he starts off stealing small things from the neighbourhood and then moves on to bigger cities to plunder!
Watch Online Here | Oye Lucky! Lucky Oye! 
So, the next time you watch these movies make sure to identify the places. It's quite interesting, we'd say.