Delhi
10 Nom Nom Worthy Dishes To Try @ Delhi's Food Truck Festival *Horn OK Please* This Weekend
NCR has a growing and undeniable love for food trucks and thanks to us you can skip the snarling traffic and all that road rage because So Delhi & GoBuzzinga are bringing 'em to you, all under one roof at Ansal Plaza!
Horn OK Please will showcase over 20 food trucks *yay* and you can expect all sorts of yummies from waffle sandwiches to gourmet hot dogs and that's just the beginning of it! There will also be tipples from the Delhi Cocktail Week bar, free flowing chilled pints of Bira91, an acoustic stage with homegrown artists playing some killer tunes and tons of entertainment!!
So here we have some dishes that you've got to try when hitting up the food truck festival this weekend:
1. Falafel @ Gourmet StReat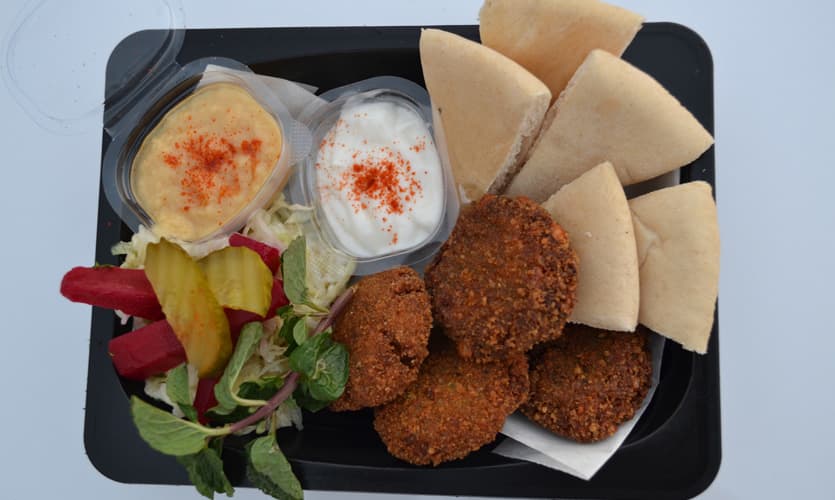 This funky looking food truck serves up everything that's fresh and gourmet off the street be it Hummus Pita Sandwich, Chicken Penne Pasta, Zest Lemon Riso Balls, Cheesy Grilled Chicken and the most sought after item of their menu, the Falafel Rolls which they'll be serving up *besides lots more* at Horn OK Please. So don't forget to make a pitstop here!
2. Minced Basil Chicken with Steamed Rice @ Wanchai by Kylin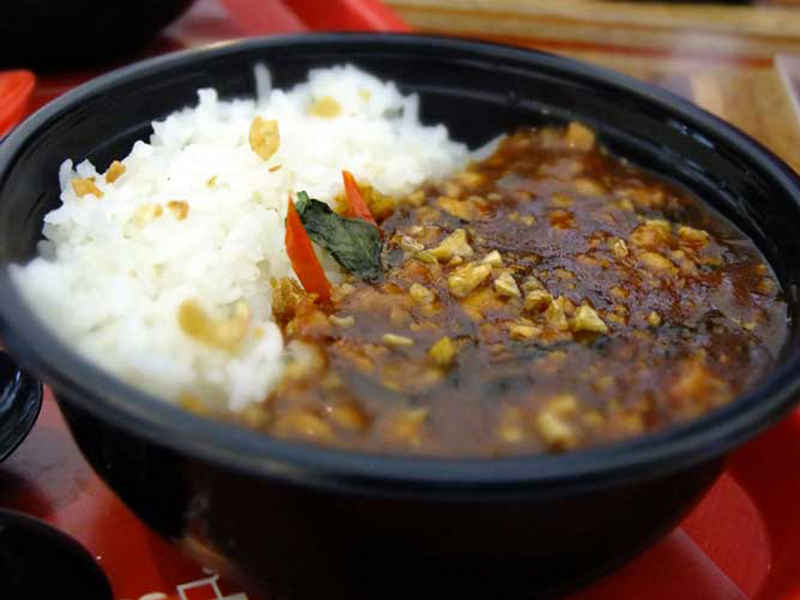 Wanchai is known for serving authentic Asian food and the good news is that they'll be parking themselves at the food truck festival *woohoo*.  You can expect everything from Dimsums, to starters like Thai Spring Rolls, Meal Bows and Noodle Boxes. Amidst all these, the Minced Basil Chicken with Steamed Rice is what you should definitely try!
3. Chicken Keema Dosa @ Rakesserie
Located in GTown, Rakesserie is a coastal gem which will be serving everything from Dosas, Idlis, Vada Sambar, Uttapam and Appam with Stew. Diving deep into local kitchens and little-known culinary wonders, they also showcase food from the Konkan Belt, all the way along the Western Ghats. Go gorge on their Chicken Keema Dosa - nuff said!
4. Smoked Chicken Maggi @ Something Sizzling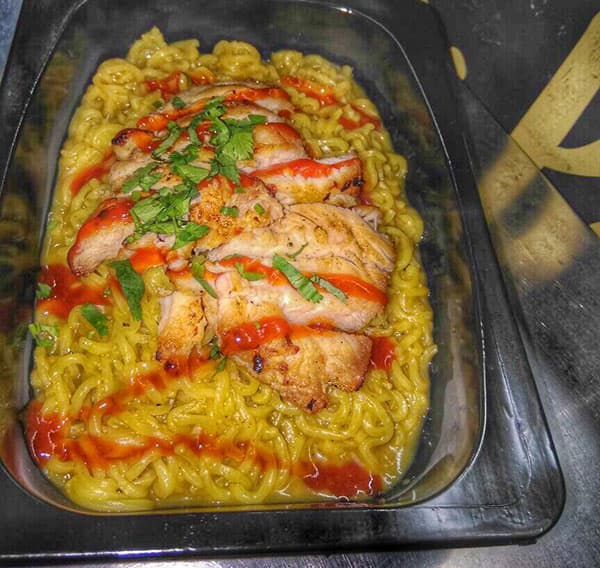 This sizzling place serves food that all 90's kids would relate to and so it hits all the right spots! When at the food truck fest, order up the Smoked Chicken Maggi - tender & juicy chicken pieces marinated in spices, cooked in tandoor and finally mixed with maggi noodles and smeared with cheese all over them. (Someone get us some tissues please!).
5. Mexican Chicken Tacos @ Burnout Food Truck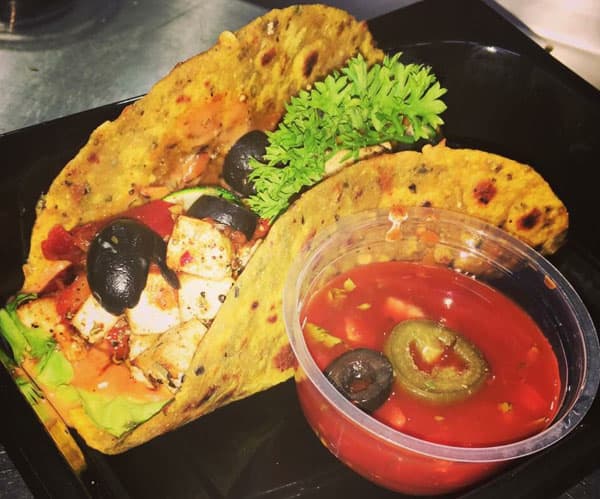 Serving a mix of Mexican and Italian food, BFT stands tall in Sector 37, Noida usually and is famous for its quesadillas and lasagna but what BFT is known for most are its Chicken Tacos. With succulent pieces of pan fried chicken in a unique blend of mayo and other sauces, this item has all the makings of a zesty Mexican dish!
6. The New Yorker @ Doggy Style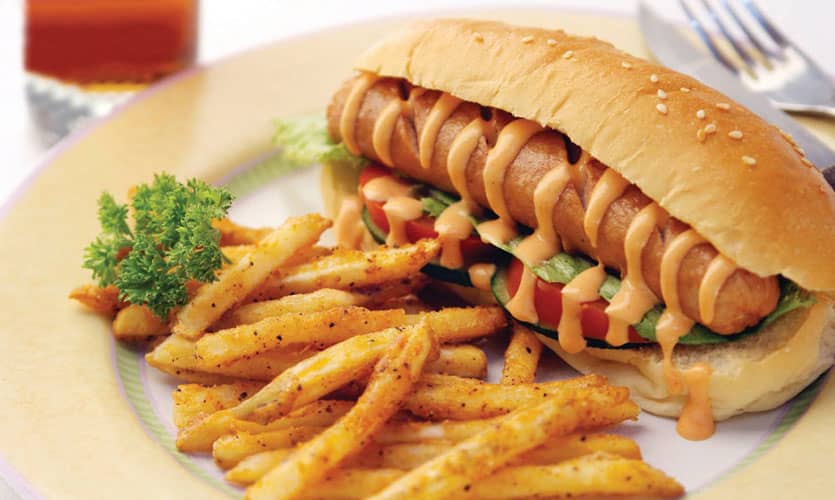 How can you have a food festival without some good 'ol hot dogs! Doggy Style is known for their gourmet hot dogs that claim to blow your freakin' mind. Apart from the Raging Bull hot dog, the one we've got our mouths on is The New Yorker - a zesty chicken sausage tucked in a soft bun and smothered with ketchup and mustard sauce. Go try! 
7. Date Walnut Cake with Salted Caramel Sauce @ Sugar Loft
This home baker makes us wanna skip dinner altogether and get to the good stuff! Known for serving all things sinful and delectable - be it personalized cupcakes, cheese cakes, chocolate cakes or jakes & brownies, they do it all and you can catch them at the food truck festival this weekend. And oh! Don't miss the soft and gooey Date Walnut Cake - you'll be back for more! 
8. Nutella Waffles @ Wafflesome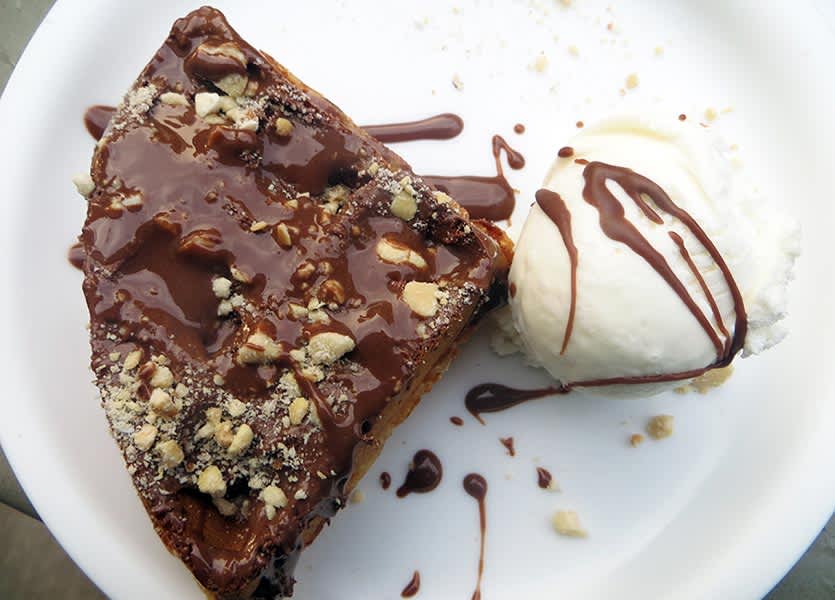 Crunchy waffles is their thing and so you gotta stop by this food truck! They will be serving up everything from Classic Waffles to Strawberry Waffles, Nutella Waffles, Banana Toffee Waffles and Blueberry Waffles besides lots more! If you love waffles, trust us, these guys are the gods!
9. Pulled Lamb Burger @ Eggjactly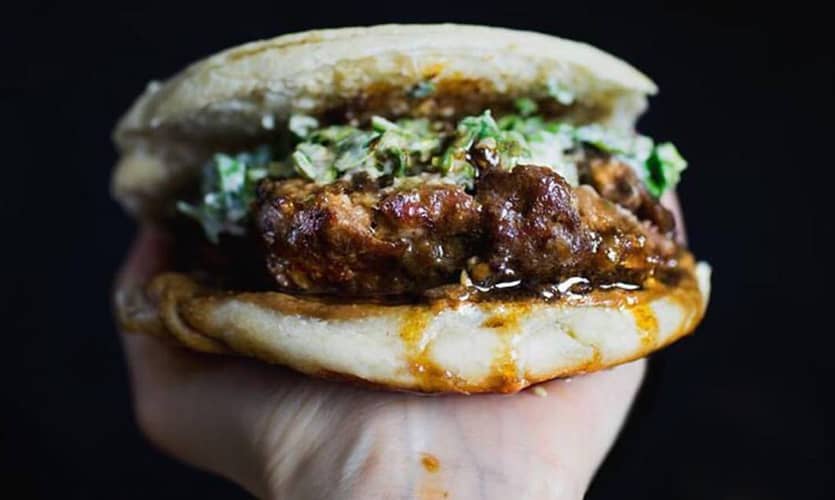 Eggjactly is quite popular in NCR and aims at serving classic comfort food using the key ingredient of eggs. Go park yourselves at Eggjactly and try the juicy Pulled Lamb Burger. Besides this, they'll be doing Tacos, Burgerito, Fish & Chips, Peri Peri Fish, Chicken Wings and so much more!
10. Crispy Prawn Sushi @ Sushi House Mafia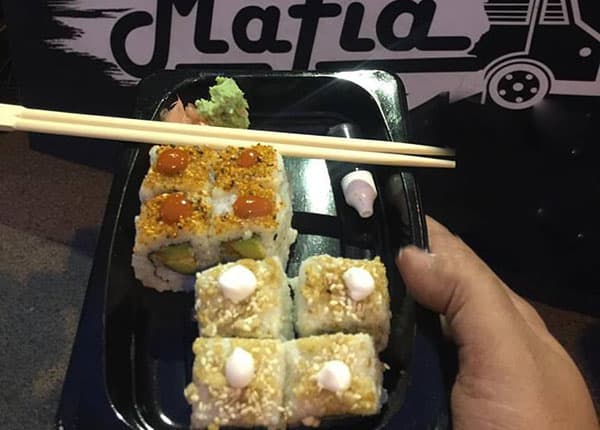 Make way, for the mafia is here! Sushi House Mafia will be doing an Oriental menu with everything from Red Thai Curry, Massaman Curry, Kung Pao, Chili Chicken, Chicken Lollipop and in their Sushi menu, there will be California Rolls, Spicy Avocado, Crunchy Salmon, Crispy Prawn Sushi and more - go, try them out and thank us later.
Now that we've given you plenty of delicious reasons to go, let's just see you there shall we!
Venue | Ansal Plaza, Hudco Place, Khel Gaon Marg
Date | 4th - 5th March
Timings | 11 AM - 9 PM
FB Event Page | https://www.facebook.com/events/1782963672025146/