Delhi
10 Things That'll Make You Whip Out Your Wallets @ The Quirk Bazaar At Nescafé Presents H.O.P.
Hello Delhizens! We're sure by this time you all are well aware that Nescafé presents Horn OK Please, co-powered by VI-JOHN and Mahou, is hurtling back to the city with its 5th edition, more awesome than ever! And it's not just the food fiesta that you gotta look forward to because there'll be a bunch other absolutely cool and mind-blowing activities lined up for everyone. So, without any further ado, let's dive into this list quirky things that you'll get to spot at the Quirk Bazaar here and just you can't afford to miss out on hoarding them all. Read on and get your wallets ready!
1. Coffee Mug Plant Holders From Violet Vibes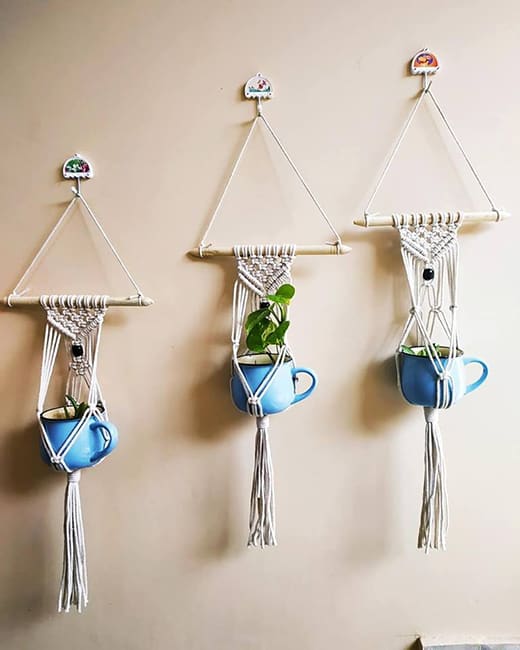 This little stall is the very definition of everything quirky and they're parking themselves at H.O.P. this time with their quirky goodies like coffee mug plant holder and a lot more. This pretty item is exactly what it spells out to be - mug plant holders that are suspended by intricately woven ropes. You can decorate your homes with it or use it as a cute housewarming gift for your loved ones!
Check Out Their FB Page | https://www.facebook.com/violetvibes.in/
2. 3D Pop-Up Panda Card From Paperkami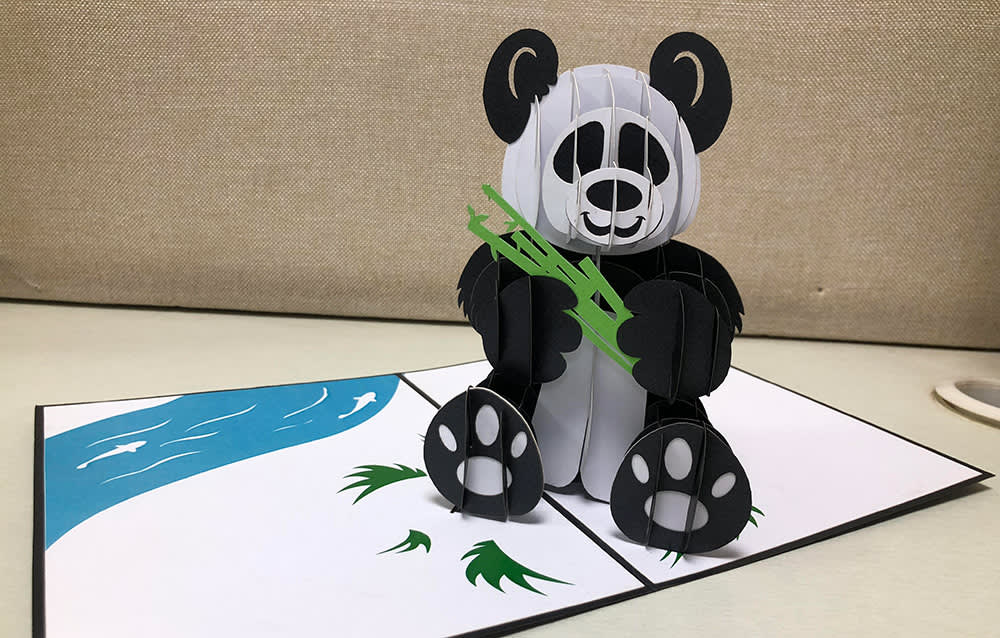 These peeps specialize in infusing the elusive art of Kirigami into their beautiful card creations. Intricate designs, exquisite collections, jaw-dropping pop-ups and impeccable craftsmanship are what define their magnificent offerings. Be it cute cards for birthdays or anniversaries, you'll find something for every occasion here. So, snap up an array of pretty 3D pop-up ones with designs like gondola rides, lovely bouquet, balloons, birthday cakes and so much more from this stall!
 Check Out Their FB Page | https://www.facebook.com/paperkamipopcards/
3. Hot Mess Crop Top From The Candy Call Store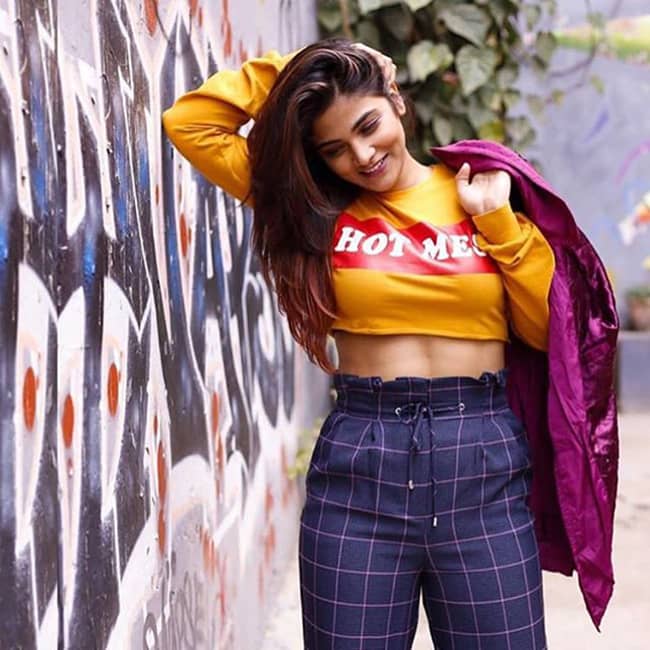 Ladies, this one is legit calling out for you to grab 'em up! The Candy Call Store will be parking themselves at the Horn OK Please with their trendy clothes like this Hot Mess Crop Top that's sure to make your inner fashionistas roar back to life. Make sure to visit them as they'll have many more such goodies!
Check Out Their FB Page | https://www.facebook.com/thecandycallstore.29/
4. Soch Mat Bas Peele Wine Glass From Aswhole Ideas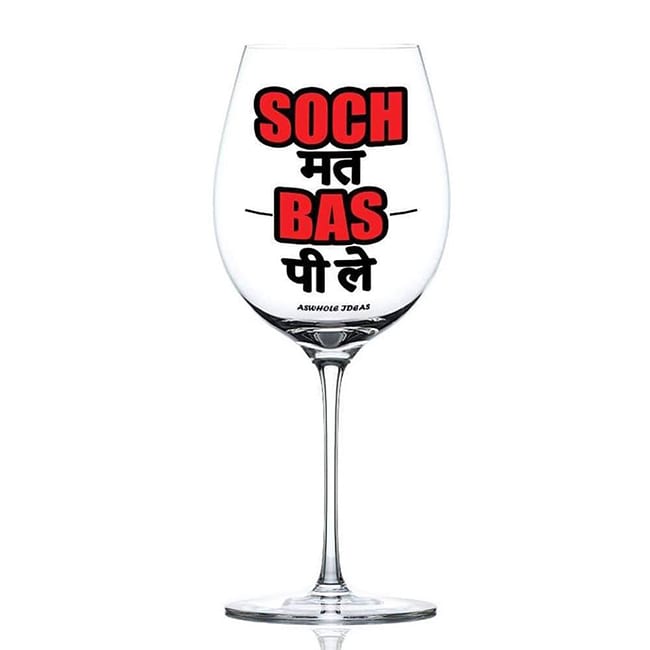 This super cool item is exactly what you need to replace your plain old wine glasses with. Their beauties have quirky quotes printed on them like 'Soch Mat Bas Peele', 'Pushpa I Hate Tears But I Love Wine!!' and many more. We can't wait to stock out cabinets with them all and advise you to do the same!
Check Out Their FB Page | https://www.facebook.com/Aswhole-Ideas-673104349533624/
5. Funky 80s Shades From Screaming Nayan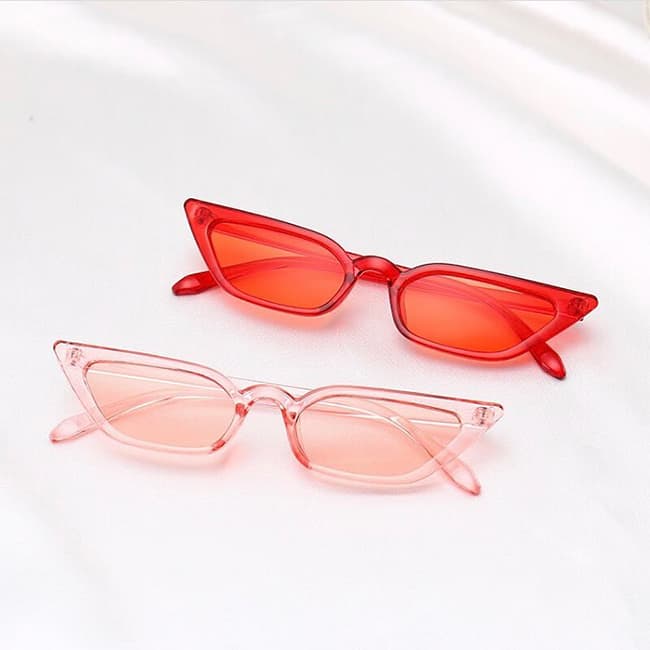 Are you totes obsessed with the 80s? Screaming Nayan is coming to H.O.P. with sunglasses exactly from that era! These retro-style shades are back in vogue and we can't get over how chic they look. Make sure you grab theem to get your next OOTDs on point!
Check Out Their FB Page | https://www.facebook.com/Screamingnayan/
6. Quirky Durga Earrings From Bani Thani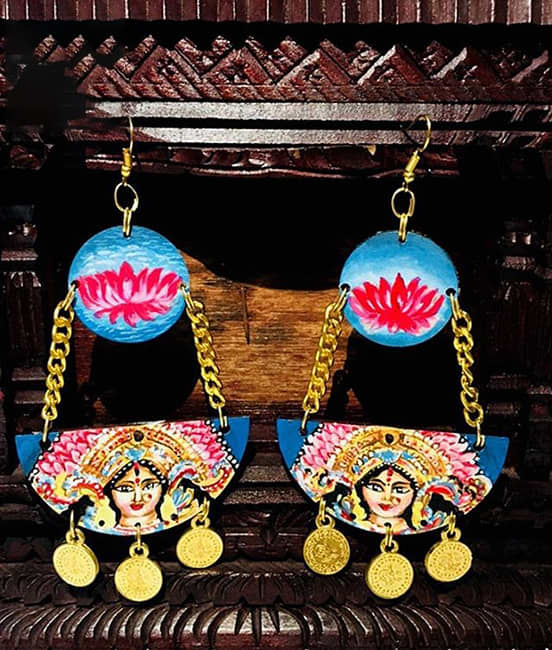 Chuck those boring old jhumkas aside and make way for these gorgeous hand printed earrings. Bani Thani, a brand that defines quirkiness, is parking itself with their super funky earrings and more! For Instance, these super pretty and chic Durga earrings are splendid examples of the terrific offerings they'll be bringing along!
Skim Through Their Insta Feed | https://www.instagram.com/banithani_18/
7. Hand Painted Denim Jackets From The LIT Store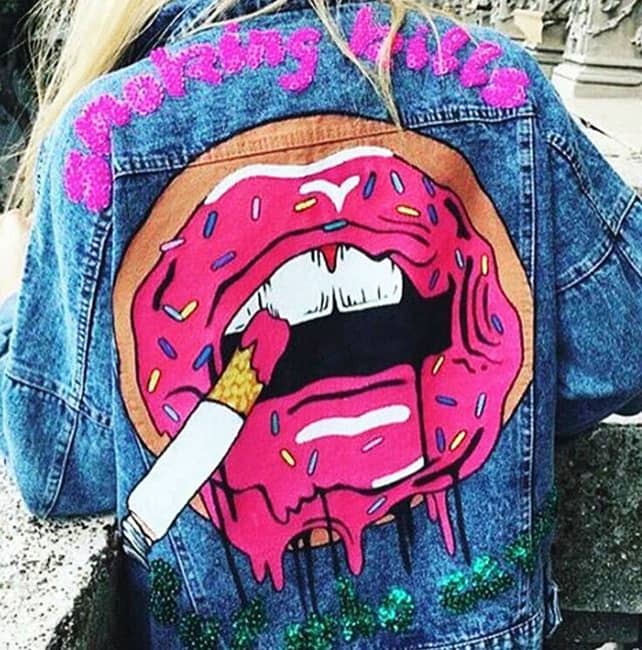 The LIT Store doesn't just offer you apparels but it's the experience that you don! They do these incredibly trendy hand painted denim jackets and we can't get over how cool they look. These statement jackets with 'Smoking Kills' embossed on them along with a very graphic and cool image that goes with it are everything that a lady could wish for and more!
Skim Through Their Insta Feed | https://www.instagram.com/thelitstore_/?utm_source=ig_profile_share&igshid=1uom041vq2ke1
8. Colourful Bearded Man Notebook From Atulyakala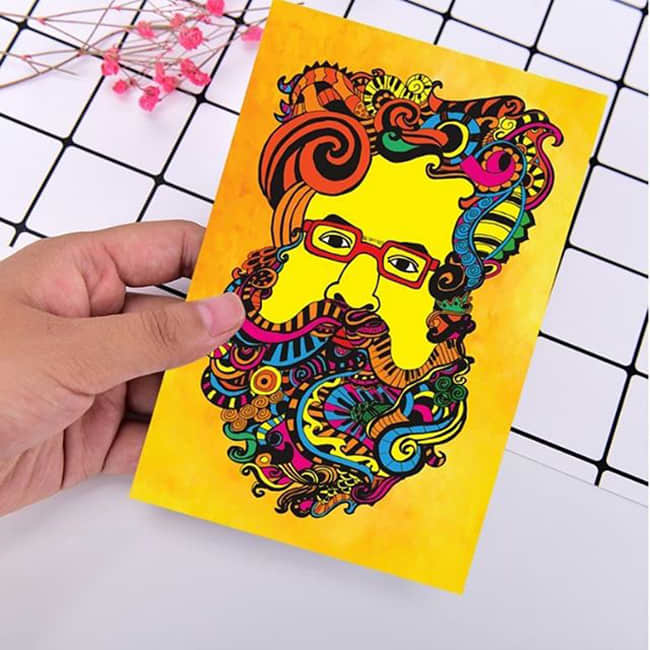 Atulyakala knows our guilty pleasure of collecting super quirky and cute AF journals. They're hence bringing along their bag of collectable stationery goodies that'll definitely make you go aww! For instance, this vibrant bearded man notebook is definitely a must-have!
Skim Through Their Insta Feed | https://www.instagram.com/atulyakala/
9. Rani Beti Fanny Pack From Notice Me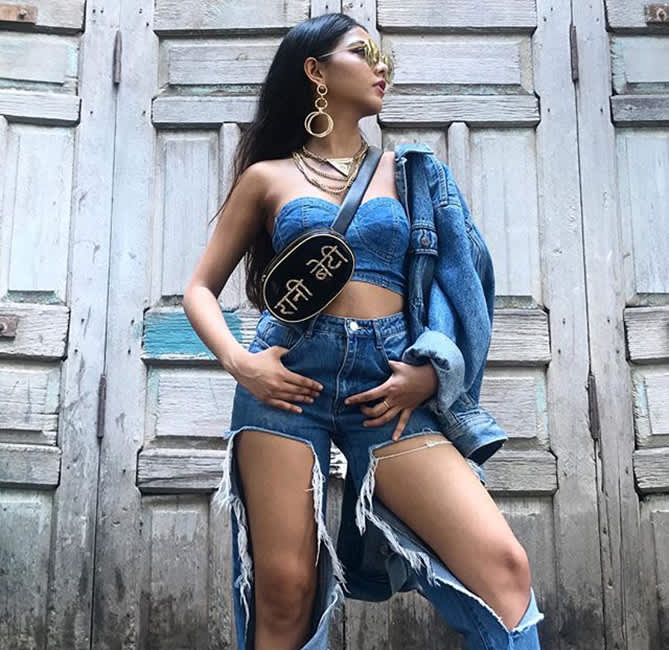 Notice Me is another popular store that's finding its way to H.O.P. this time with their trendy goodies. From cardholders to fanny packs, they have it all. Moreover, their collection comes with quirky quotes on them like this Rani Beti Fanny Pack! After all, what's better than a bag that spells out how loved you are? Nothing at all!
Skim Through Their Insta Feed | https://www.instagram.com/noticemeofficial/
10. Marilyn Monroe Diary From Fitoor Co.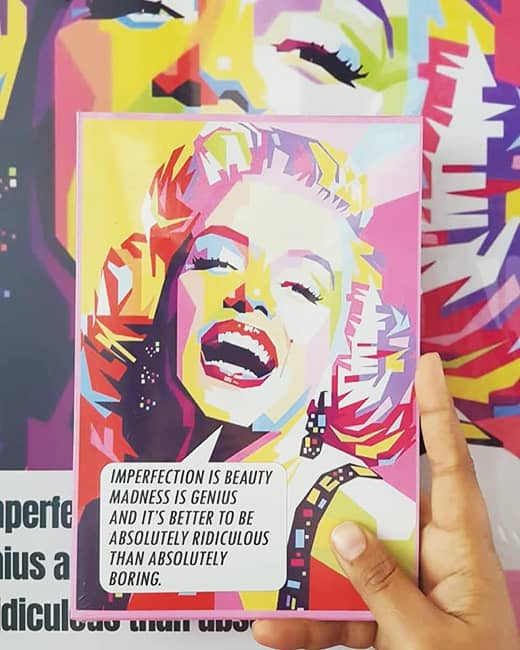 Fitoor Co. is coming to this awesomesauce carnival with its range of super funky and pretty stationery items. You should defo hoard this gorgeous Marilyn Monroe diary with her famous quote on imperfection printed on the cover for it'll take your collection of artsy stationery to another level!
Check Out Their FB Page | https://www.facebook.com/fitoorcompany/  
Apart from this, there will also be a brilliant Walking Street, a Food Truck Park which shall be home to the most popular food trucks in all of Delhi NCR, Beer Garden and Cocktail Bar serving beer for Rs 250, Dessert Lane, student-friendly Grub Campus and more. Y'all should also look out for 20+ homegrown artists and bands that'll fill the air with peppy music. On top of all this awesomeness, there will also be a fun-filled Kiddie Land featuring crazy awesome rides, an ATV track and oh so much more!
In addition, early bird tickets shall be priced at Rs 100 ONLY (stay tuned to this space for more on that) and there's free entry for kiddos below eight years of age. Keep an eye out for more deets on the tickets and then quickly make your plans, guys!
Where | Gate No. 14, Jawaharlal Nehru Stadium
When | Friday - Sunday, 1st - 3rd March
Timings | 12 Noon - 10 PM
RSVP On FB Here | https://www.facebook.com/events/557065438127159/