Delhi
7 Most Iconic Eateries Delhiites Have Loved For Generations That Are Defo Worth The Hype!
What's that one thing that Delhi is famous for? If you were about to say food, then we say, you're ABSOLUTELY right 'cause when it comes to food, there's no other place like Delhi and we're super duper proud of this. But what makes us fall in love with this place, even more, is the fact that even with a gazillion new places popping up every day, Dilliwalas still scamper over to the oldies. If you, too, find yourself gorging on Sita Ram's Chole Bhature or mutton from Karim's, then this list is tailor-made for you!
Pssst... - Some of these places might be closed at the moment given the current scenario, so it's best to call up the restaurant before you decide to drop-by!
1. Wenger's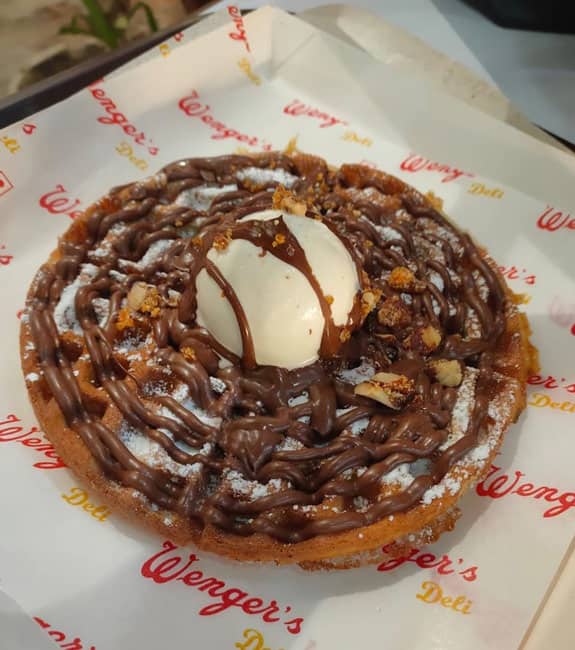 Picture Credits: fling_with_food
This is one of Delhi's oldest bakeries and we Delhiites still can't get enough of their ah-mazing goodies, especially their Nutella Waffles *dreamy sighs*. The place has dished out some of the most scrummy Mutton Puffs and Chicken Patties for over 90 years *WOW*! If you find yourself strolling in the streets of CP (which you will), then scamper here and stuff your faces with their super yum sandwiches!
Where | Wenger's - A-16, Radial Road,Rajiv Chowk, CP
Call Them | +91 11 2332 8589
Meal For Two | Rs 400
2. Rajinder Da Dhaba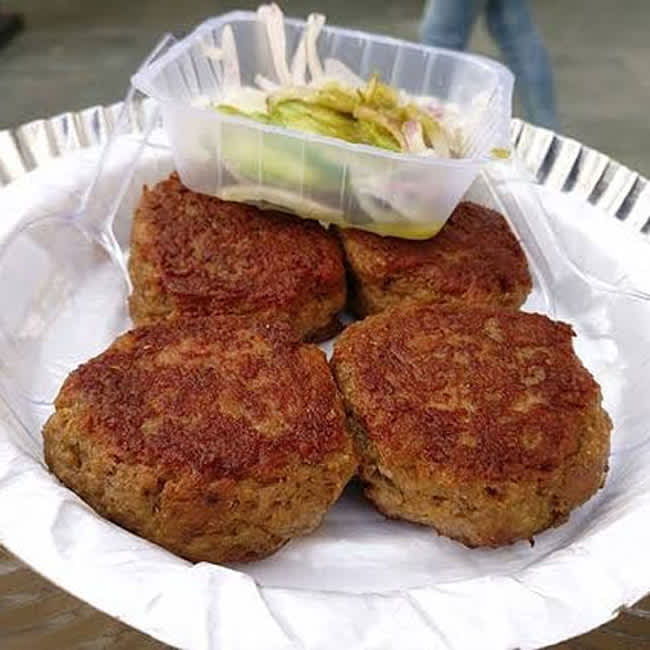 Picture Credits: zayka_its_yummy
This place has been delighting us foodies for over 50 years now and we Dilliwalas can still not get enough! This one's purely a paradise for meat lovers and you know it 'cause just a whiff of their simmering Galouti Kebabs drives us crazy! In addition to the Galoutis, we also love to stuff our faces with their Butter Chicken (but of course!) and Tangri Kababs. So, when are you popping by for a bite?
Where | Rajinder Da Dhaba - AB-14, Safdarjung Enclave Market, Safdarjung
Call Them | +91 9990 033 229
Meal For Two | Rs 800
Check Out Their FB Page | https://www.facebook.com/rajinderdadhaba
3. Indian Coffee House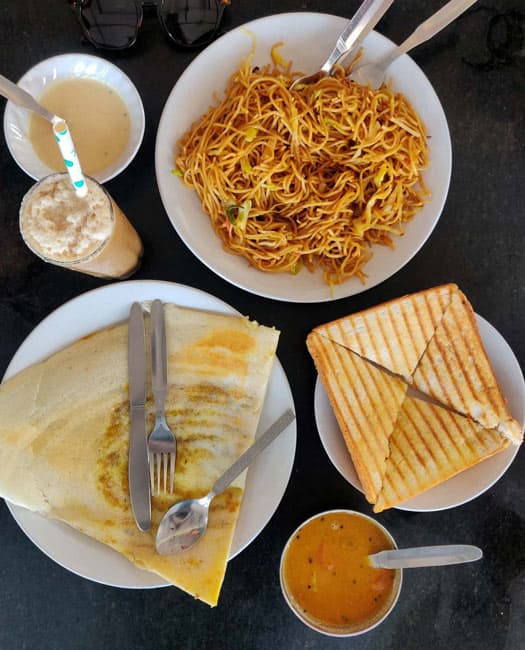 Picture Credits: muskaan.rajput
If you've lived in Delhi for quite a while, you must have definitely heard about the evergreen and ever-popular Indian Coffee House which has been going strong since 1957. Located on a terrace in CP, this place has an indoor and outdoor seating area to choose from. You'll find the place completely full on days when Delhi reports good weather. We'd say that this cafe is best suited for a quiet breakfast with your bestie! 
Where | Indian Coffee House - 2nd Floor, Mohan Singh Place, CP
Call Them | +91 11 2334 2994
Meal For Two | Rs 500
4. Roshan Di Kulfi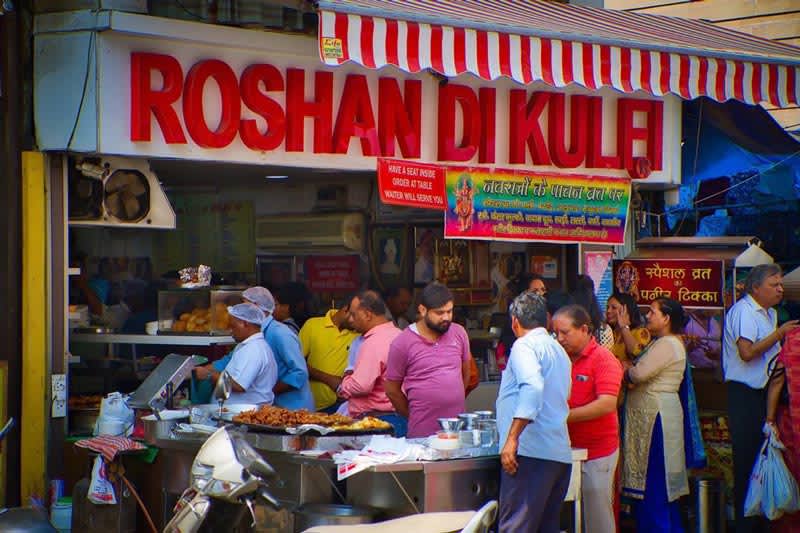 Picture Credits: rphmch
If you've been to this insanely popular kulfi place, you'd know that it's always stuffed with people waiting for their heavenly plate of kulfi to arrive. The outlet may be a small one, but the variety of kulfis that these peeps offer is HUGE. Their classic Kulfi Faluda which is topped with crunchy bits of almonds and pistachios is the ultimate crowd puller. We're defo heading over soon - how about you?!
Where | Roshan Di Kulfi - Ajmal Khan Rd, Karol Bagh
Call Them | +91 11 2872 4230
Meal For Two | Rs 350
Check Out Their FB Page | hhttps://www.facebook.com/Roshan-Di-Kulfi-120262308028423/    
5. Moti Mahal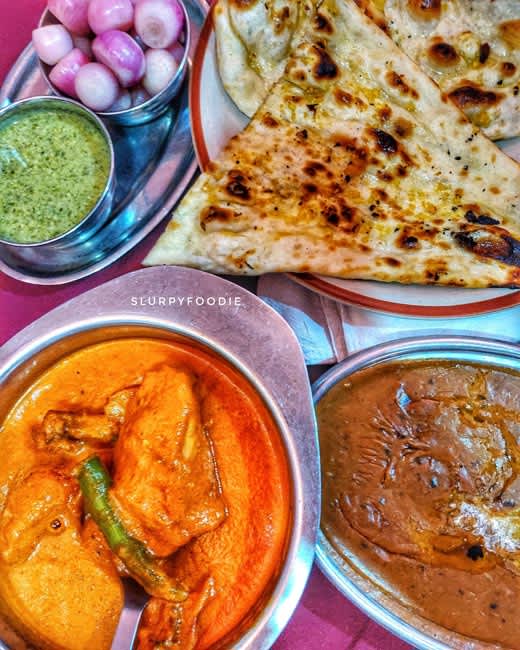 Picture Credits: slurpyfoodie
Located in Daryaganj, this restaurant was better known as the originator of butter chicken to the palates of Indians (we already love them just for this!). But over the past five decades, these lovelies have also made a name for dishing out the juiciest Burrah Kebabs, buttery Dal Makhni and the super spicy Chicken Tikka Masala. Drop by here to find out what the fuss is all about!
Where | Moti Mahal - 3703, Netaji Subhash Marg, Daryaganj
Call Them | +91 11 2327 3011
Meal For Two | Rs 1,100
Check Out Their FB Page | https://www.facebook.com/Moti-Mahal-138035799679931/
6. Sita Ram Diwan Chand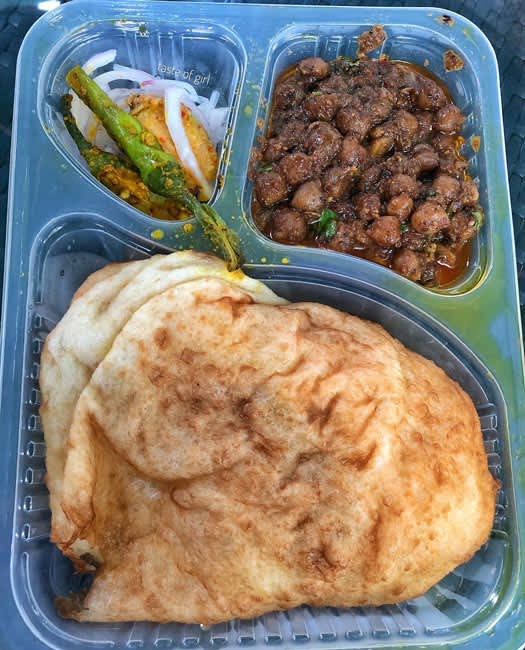 Picture Credits: alwayshungry_food
If you've been to the celebrated lanes of Paharganj, we're sure you might have whiffed the air filled with the irresistible aroma of those greasy, oily and yummy AF Chole Bhature from  Sita Ram Diwan Chand. Served with onions and pickled veggies, this plate makes for the perfect Sunday breakfast (if sleeping is the only agenda of the day). Come here a li'l early 'cause you don't want to keep waiting in the never-ending queues! 
Where | Sita Ram Diwan Chand - Paharganj, Paschim Vihar & Pitampura
Call Them | +91 11 2358 7380
Meal for Two | Rs 200
Check Out Their FB Page | https://www.facebook.com/SitaRamDiwanChandPaharganj/
7. Khan Chacha Rolls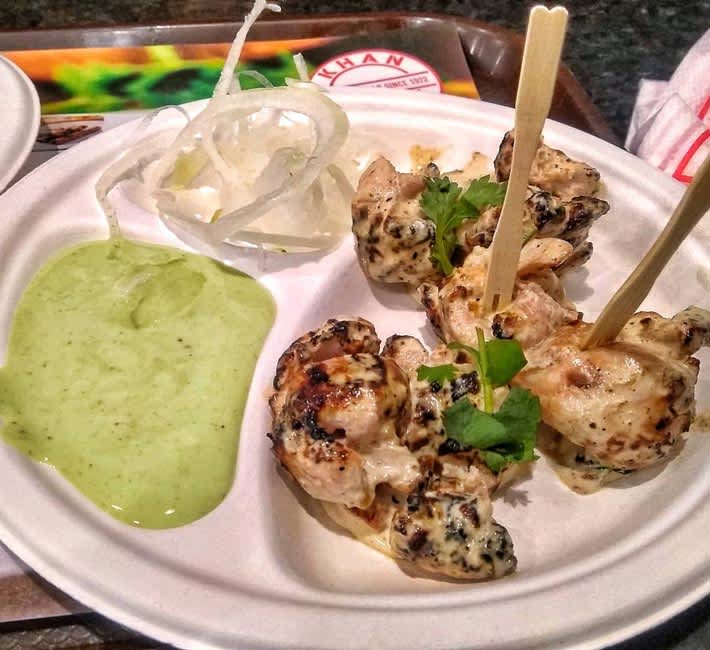 Picture Credits: yummytraveller
If you're a sucker for meaty delights, then Khan Chacha MUST be one of your fave places to hog on some tender Mutton Kathi Rolls, Mutton Seekh Rolls and the all-time favourite Chicken Rolls *wiping off drool RN*! And now that they've got multiple outlets, we say you head over to the one closest to you and relish their scrummy tikkas and kebabs!
Where | Khan Chacha Rolls - Khan Market, CP, Nehru Place & Other Outlets
Call Them | +91 9205 592 801
Meal For Two | Rs 650
Check Out  Their FB Page | https://www.facebook.com/khanchachaofficial/
That was our list, folks. You better get going 'cause there's so much to gobble up in the city!