Delhi
10 Legendary Places To Eat Across India We Wish Would Open Soon in Delhi
Delhi's got its share of top-notch eateries, but there's still something lacking! Whether it's Leopold from Mumbai or Kayani Bakery from Pune, India's got some fabulous eateries all over that we wish would open in Delhi. Thus, we've curated a list of the top 10 most legendary such places - scroll through!
1. Leopold, Mumbai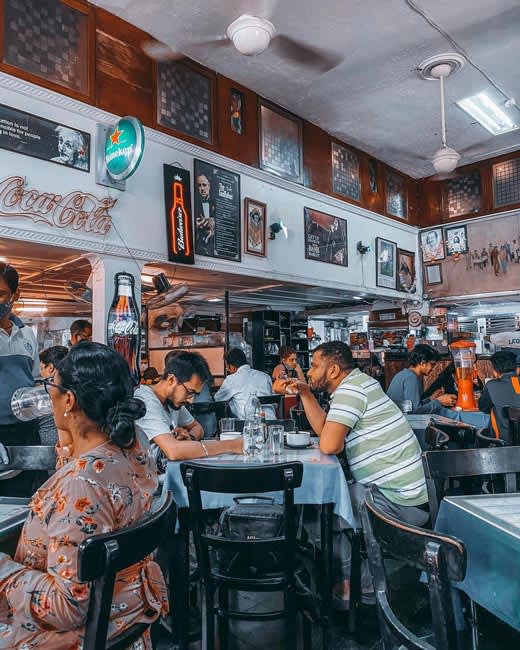 Picture Credits: time_traveling_gypsy
Established in 1871, Leopold is not just a cafe, but a city landmark when it comes to Mumbai! Open from 7:30 AM till midnight, this place is a favourite among locals as well as foreign tourists. It's interiors are all-out European, and the menu is a mix of Indian, Chinese and Continental delicacies. So whether you're looking for a place for breakfast, lunch or just drinks, Leopold is the go-to in Mumbai! Delhi's got the usual resto-bars but Leopold's got a history that makes it stand out. 
Check Out Their Website | http://www.leopoldcafe.com
2. Arsalan Biryani, Kolkata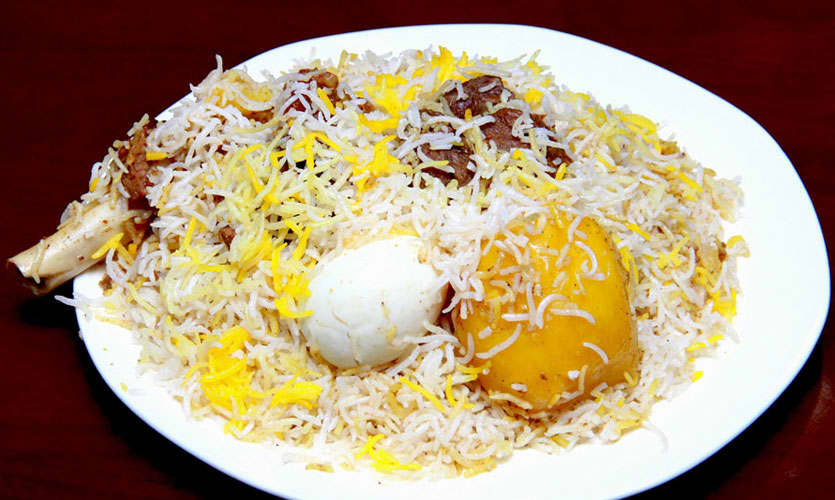 Kolkata is well known for its delectable kathi rolls and bakeries, but something a little different is Arsalan's Biryani! Arsalan's been serving the people of Kolkata for the past 14 years, and their Mughlai food is simply out of this world! The most iconic dish on their menu is their Biryani (obviously)! They've got Mutton Bengali-style Biryani, that's got a perfect blend of spices and the melt-in-your mouth kind mutton (wow!). Delhi's got its own pockets of great biryanis, but nothing quite like this one!
Check Out Their Website | http://www.arsalanrestaurants.com
3. Bharawan Da Dhaba, Amritsar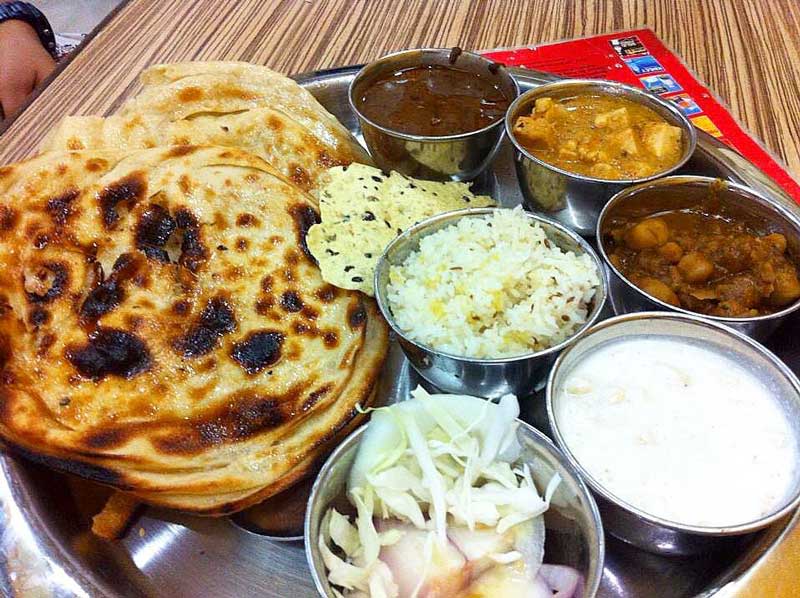 Picture Credits: thetravellingtote
Bharawan Da Dhaba, established in 2001, is one place that serves the most delicious vegetarian Indian food in all of Amritsar! Cooked in desi ghee, their food is simply out of the world *starry eyed*. Their menu includes special Amritsari Dal Makhani, Shahi Paneer, Bengan Bharta, Amritsar Aloo Kulcha and Makki Di Roti with Sarson Da Saag, among a lot of other delicacies. Plus, the one thing that hogs the most limelight is their Meethi Lassi (yum yum)! Famous among tourists as well as locals, this place is a major star-spotting spot in Amritsar! Though Delhi has it's own fair share of dhaba-style food, nothing beats Bharawan! 
Check Out Their Website | http://www.brothersdhaba.com
4. MTR, Bengaluru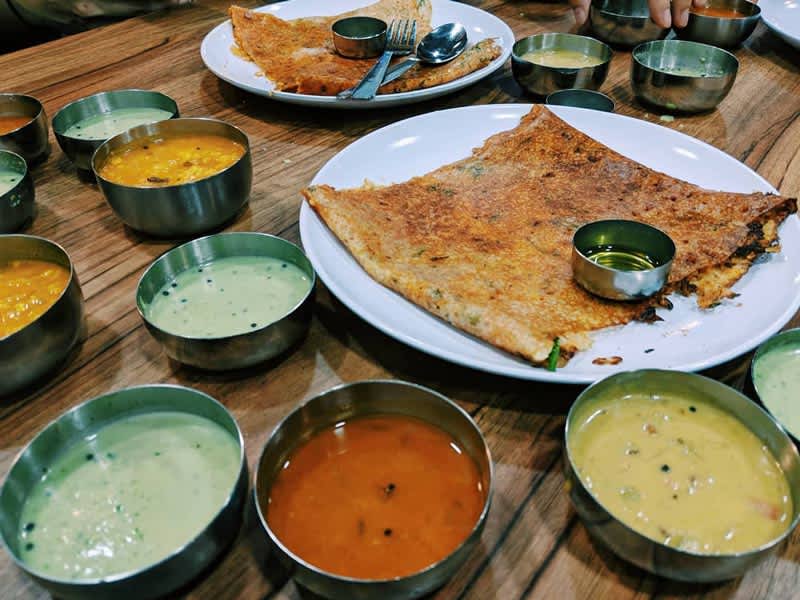 Picture Credits: foodgazerrr
Founded in 1925, Mavalli Tiffin Room is a vegetarian restaurant that even the Chief Minister of Karnataka stood in line for to indulge in a masala dosa - woah! The food served here is regular Karnataka Brahmin fare inspired by the Udipi Brahmin cuisine. MTR is a legendary name in South Indian cuisine that we can't wait for to touch Delhi! Their specialities are their Rava Idli and Masala Dosa *starry eyed*. 
Check Out Their Website | http://www.mavallitiffinrooms.com
5. Murugan Idli Shop, Chennai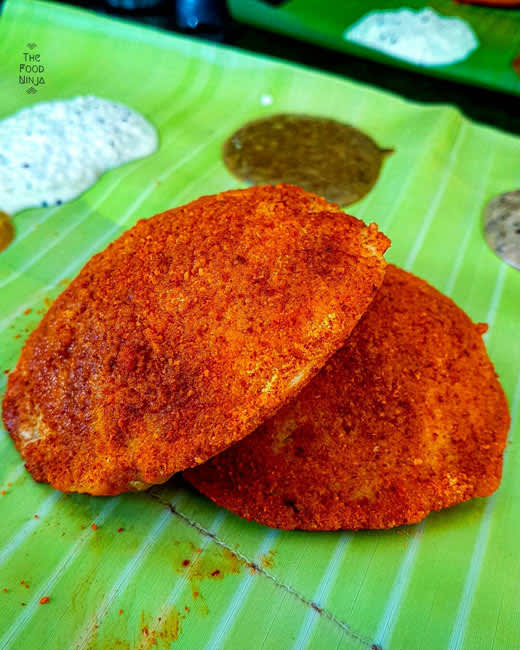 Picture Credits: thefoodninjaaa
Standing stalwart since 1993, Murugan is a restaurant that's all about South Indian cuisine and it's among the top places in the country to gorge away at! They serve mouth-watering idlis and piping hot dosas with their wide variety of chutneys and podis. Whether you're looking at a place for good breakfast, lunch or dinner, Murugan absolutely needs to be your next stop if you're in Chennai. This place is our pick simply because of their delicious idlis - come to Delhi! 
Check Out Their Website | http://muruganidlishop.com
6. LMB Sweets, Jaipur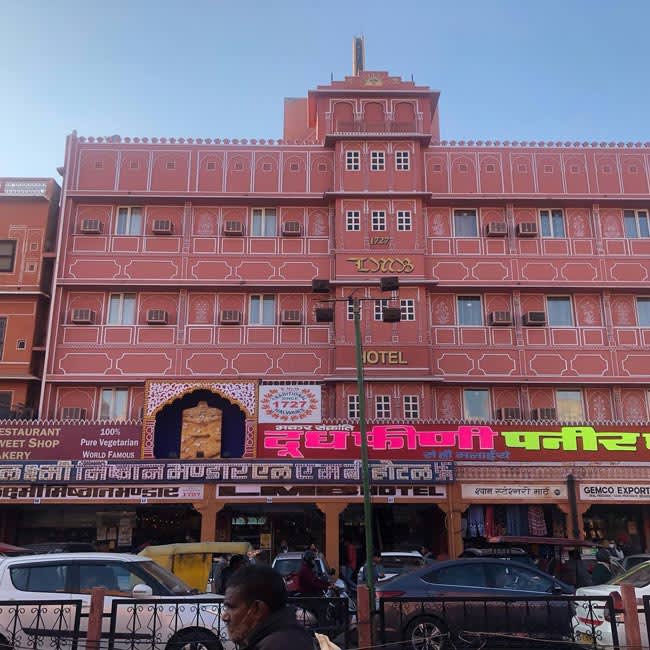 Picture Credits: nistush
Laxmi Mishthan Bhandar is Jaipur's prized, wildly popular gem when it comes to sweet delicacies! Their specialities include Paneer Ghevar, Doodh Ladoo, Soan Halwa and Doodh Feeni, among loads more beloved sweetmeats. Being one of the most popular sweet shops in the city, LMB sweets is always packed with tourists and locals alike! And seeing as Delhi loves their mithais, we really need you here LMB! 
Check Out Their Website | http://www.hotellmb.com/sweet_shop.aspx
7. Thalassa, Goa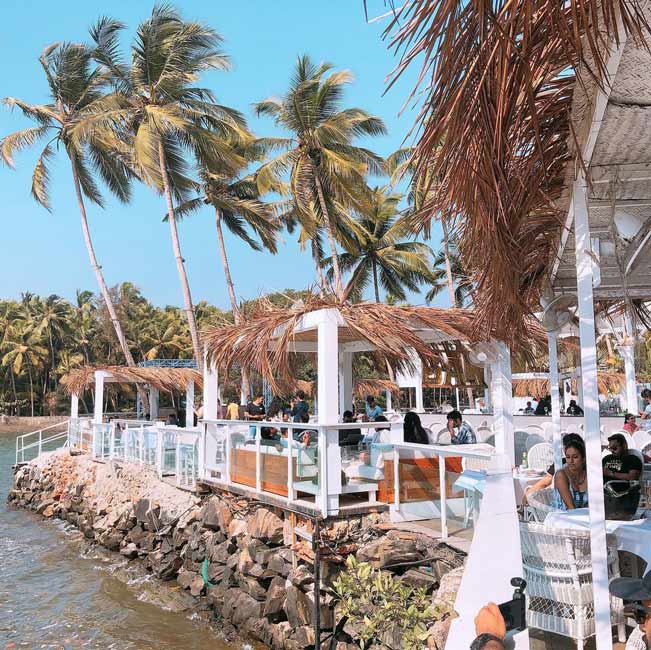 Picture Credits: shwetank_ghosh_rental_income
This is a tough one as Goa's got a million places for us to love and eagerly wait for a Delhi homecoming but Thalassa takes the cake! Situated right above a beach offering breathtaking views of the sunset, this place is basically paradise. They've got some of the yummiest food ever, and on some nights they even have live dance and music performances too! Situated on the famous Vagator beach, it's a Greek-design based restaurant that's nothing like the ones that we have in Delhi! 
Check Out Their FB Page | https://goo.gl/d2NB4T
8. Kalsang Friend's Corner, Mussoorie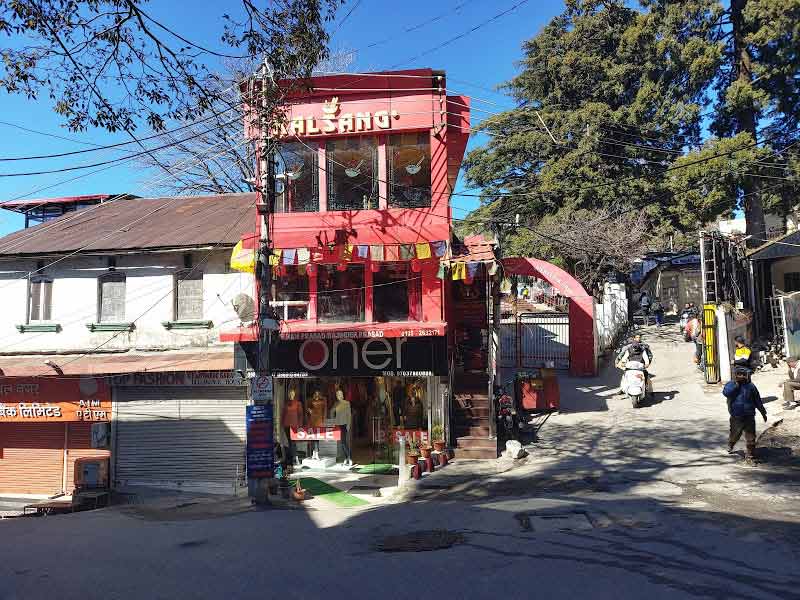 Picture Credits: Prathmesh "upsided0wnboy" Sawant
Mussoorie is all about the yummy food you find there! Kalsang is your place if you love momos and soup (and we totally do!). This chain of restaurants is owned by a Tibetan family that make some of the most delicious, authentic Tibetan food. This one's a great place to chill with the fam or with friends, with a view of the entire mall road from there. Delhiites love their momos, so why not have a joint that serves authentic ones? 
Check Out Their FB Page | https://goo.gl/Y8ouhW
9. Kayani Bakery, Pune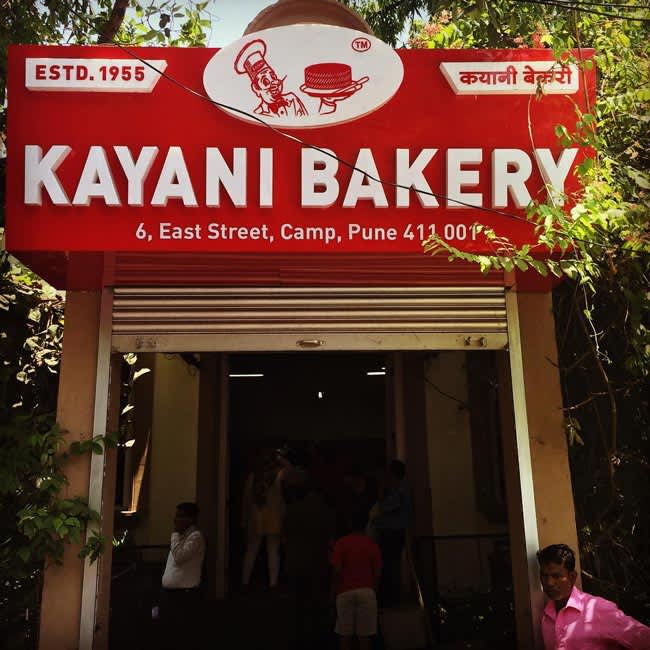 Picture Credits: sidharthag
How many of you have asked friends visiting Pune to get you Shrewsbury biscuits? We've done it too! Kayani Bakery is no doubt the best when it comes to baked goods, and in particular their biscuits. Delhiites are only blessed with SodaBottleOpenerWala's Shrewsbury biscuits, and thus, an authentic outlet for the same would definitely be a boon. Their Mawa Cake and Shrewsbury's need to touchdown in Delhi soon!
10. Deviram for Bedai & Lassi, Agra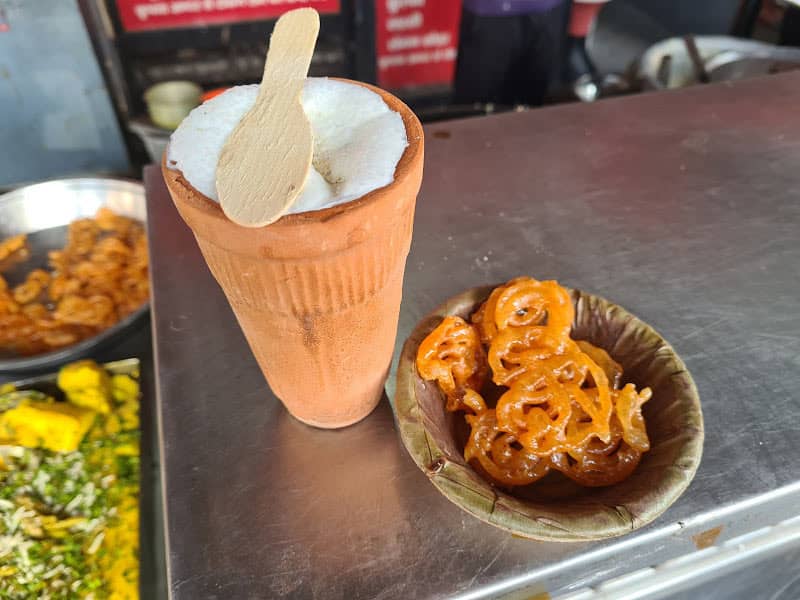 Picture Credits: Stuti Verma
Agra's not got a special cuisine all for themselves, but if you're visiting and love to try new foodie dishes, then Deviram is your place to go to! Deviram's been there since donkey many years, and they serve the best Bedai and Lassi! Bedai is basically a dish of poori made from dal served with a spicy potato sabzi - yum yum! Down this with their famous 'Meethi Lassi' and you'll be ready to hit the bed and doze off! 
We simply cannot wait for all these absolutely awesome places to land up in Dilli - come soon y'all!