Delhi
10 Incredibly Pretty Cafes That Look Straight-Out-Of-A-Fairy Tale To Up Your Insta Game!
Disclaimer: Bearing in mind the current restrictions in the city and the world at large, we're tweaking our content policy and recommendations to focus more on staying indoors and exploring the digital world and all its wondrous offerings! Stay positive, keep hygiene levels up and don't fall prey to panic and misinformation.
As lovers of beauty & art, we've scouted a list of the prettiest cafes and Insta-worthy cafes in Delhi that are too beautiful to be true. Head over and capture the visual glory, while gorging on scrummy meals! If you're a soloist or have a huge ass squad, we've something for everyone. Keep reading for all the deets, folks!
1. Music & Mountains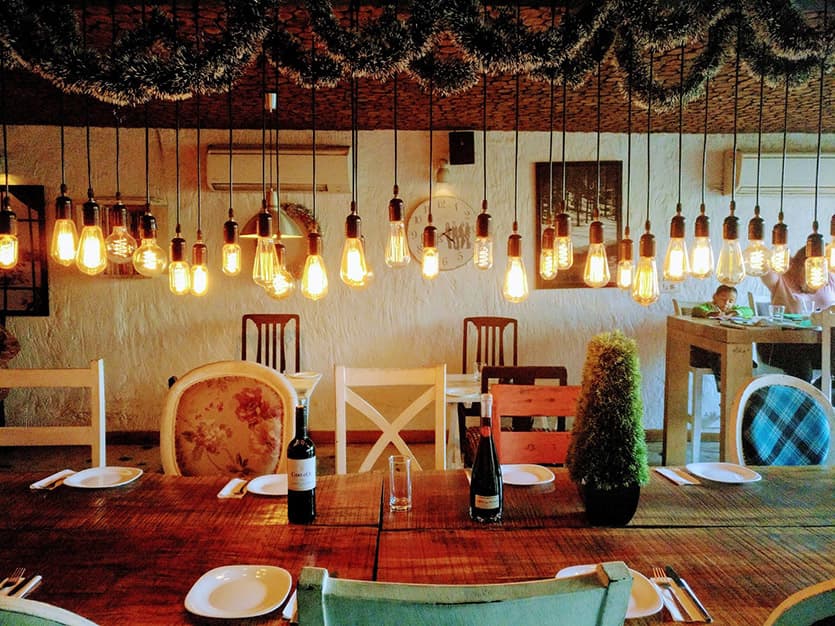 Picture Credits: Trishala Jain
Swamped with work and wanna drive to the mountains for some respite but your boss not giving you an off? Then head to this cosy cafe that instantly takes you away from Delhi's chaos and pandemonium. The interiors are stunning and make you feel like you're lounging along a hillside. Their food menu is whackily versatile and includes a range of healthy and tasty food options, with everything from Avocado Mousse Salad to Mushroom Risotto, Silver Leaf Pizza, Waltz Spaghetti, Lodge Chicken Pot and so much more. While you're noshing all the yummies, try their Sugarcane Juice with ginger which is oh-so-refreshing! These folks also offer amazing brunch options, with live music, that you should look out for. Escape work life for a couple of hours and enjoy a hearty meal at this surreal cafe!
Where | Music & Mountains -  M 23, M Block Market, GK I
Timings | 11 AM - 11:45 PM
Meal For Two | Rs 1,900 
Call Them | +91 9873 160 659
Check Out Their FB Page | https://www.facebook.com/MusicandMountains/
2. Diggin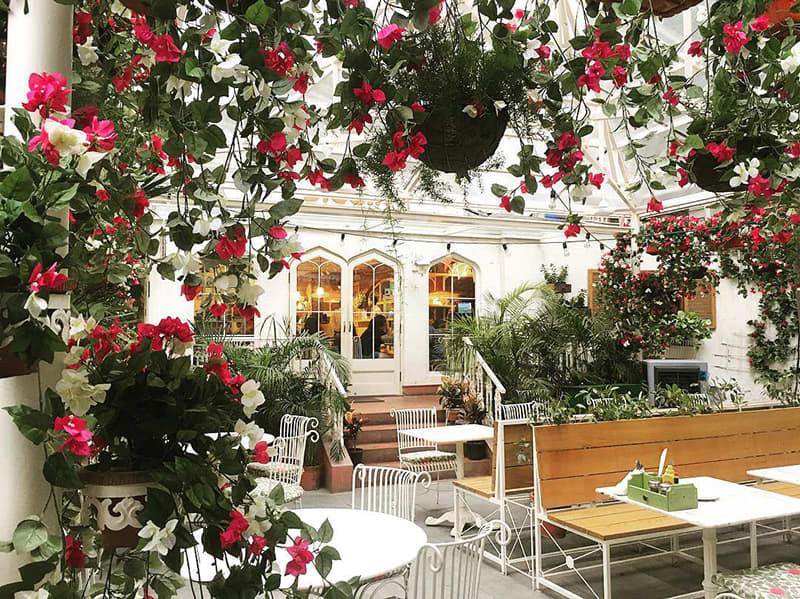 This eatery is a famous place amongst Delhiites to go out for a brunch with pals or late evening dinner with bae. It has a quaint, lovely ambience in the morning but during the evening, the whole place is adorned with fairy lights making it seem like no less than heaven on earth! This is legit the best place to give your Insta feeds an aesthetically beautiful appeal. And while here should defo try their Artichoke, Ravioli Di Napoli, Mushroom Pizza, Grilled Chicken. And if you're a pasta lover then you cannot miss visiting this joint for they whip up over 15 varieties of pastas - nice. End your meals on a sweet note by gobbling down their delicious Tiramisu or a tall glass of Belgian Chocolate Shake. This is one of the few places in the city that are totes worth the hype! 
Where | Diggin - Anand Lok & Chanakyapuri 
Timings | 11:30 AM - 10 PM
Meal For Two | Rs 1,300
Call Them | +91 11 4080 0081 &  +91 11 2611 0787
Check Out Their FB Page | https://www.facebook.com/diggincafe/
3. Plum By Bent Chair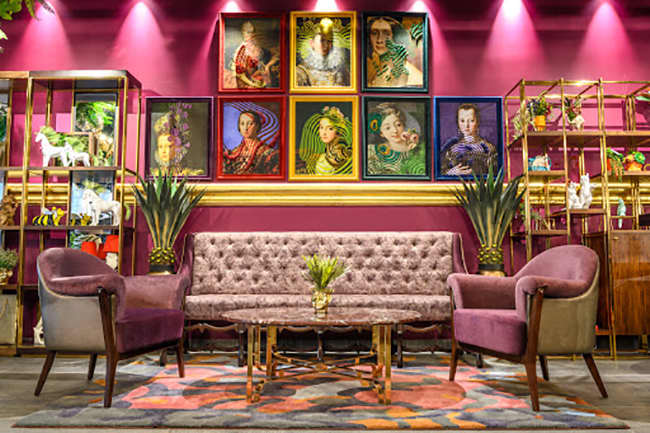 This new eatery is decked up in really quirky and vibrant colour combinations with pastel furniture and an exquisitely elegant theme which is absolutely picturesque. Their food menu is as appealing as its interiors and will keep you full for a long time. Try their Bao Mushrooms, Bao BBQ Chicken, Asparagus Pizza, Banana-Nutella Sushi, Salmon Sushi, Chili Oil Noodles with Tofu. Gulp down the yummy food with Thai Mojito, Plum Sangria and Peach Orange Mocktails. One of their major highlights is their specially curated cocktails and mocktails which you gotta try with your drinking mates to end your weekend on a rocking note!
Where | Plum By Bent Chair - The Walk, Worldmark 2, Aerocity
Timings | 12 Noon - 1 AM
Meal For Two | Rs 1,800 
Call Them | +91 7303 156 444
Check Out Their FB Page | https://www.facebook.com/plumbybentchairdelhi/
4. Olive Qutub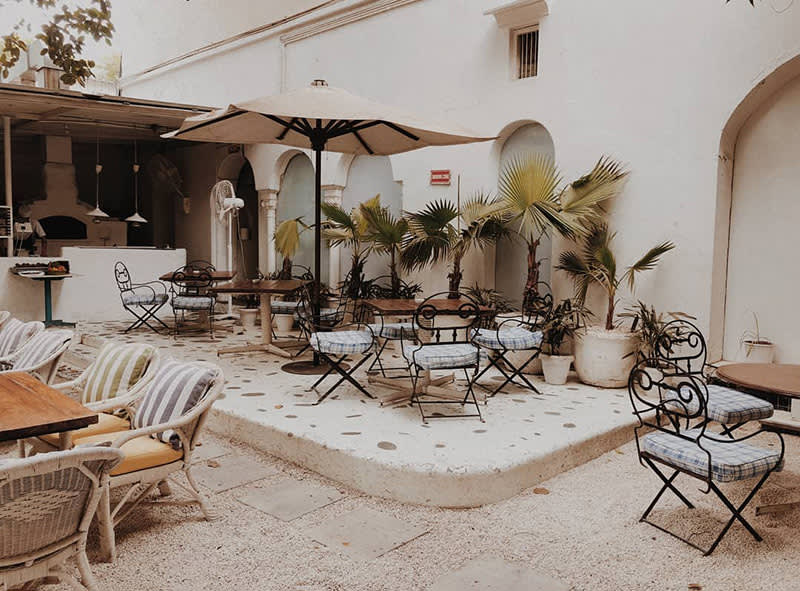 Picture Credits: madaesthetics_
Olive Qutub is a dreamy place that looks straight out of a rom-com set in Greece. They have both indoor and outdoor seating areas, with live music and a full bar, for all your sangria and mimoso cravings! This eatery is hands down is an epitome of fine dining with their stunning decor, ethereal atmosphere and elaborate menu. Kickstart your meals with their Avalanche Cocktail, Lacquered Pork Ribs, Andaman Sea Crab and more & finally finish it off with The French Opera to satiate that incorrigible sweet tooth of yours. Take your bae over on your next date, order a glass of wine with an exotic variety of cheeses or Chocolate Fondant & let the magic simmer!
Where | Olive Qutub - One Style Mile, 6-8, Kalka Das Marg, Mehrauli
Timings | 12:30 PM - 12:30 AM
Two For Two | Rs 4,000
Call Them | +91 11 2957 4444
Check Out Their FB Page | https://www.facebook.com/OliveAtTheQutub/
5. The Sky High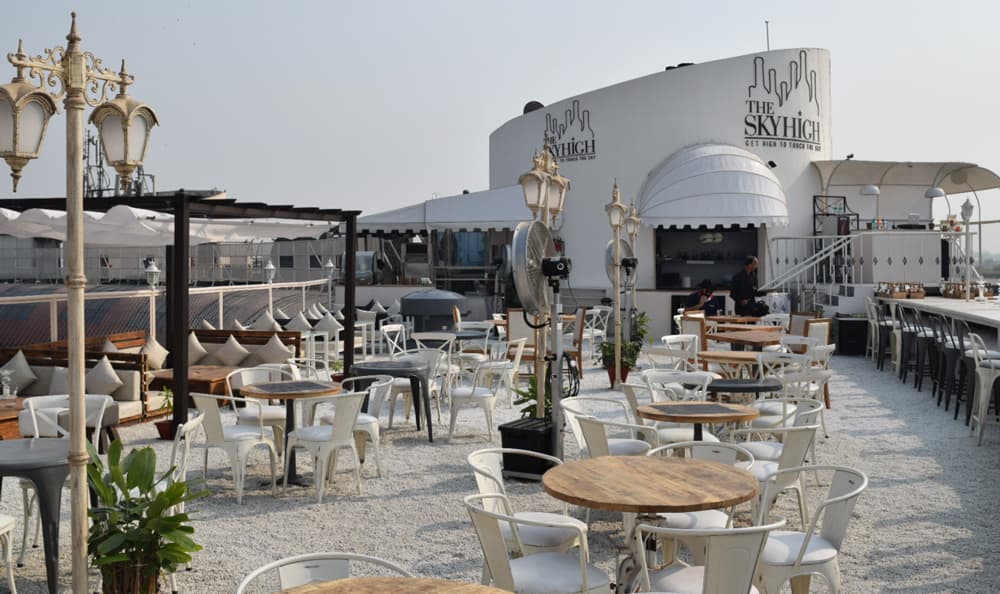 The Sky House surely makes it to the list for Insta-worthy cafes for its ethereal ambience. This place is particularly famous for its pretty outdoor seating area, with the floor cloaked in pebbles, a breathtaking view and delightful food. Imagine yourselves in a vibrant yellow or a dreamy blue dress, against an all-white background. Just the thought of this combination is making is wanna hop over there right now. So come here with your photographer friend for some good clicks and great food!
Where | The Sky High - Ansal Plaza Mall, August Kranti Marg
Timings | 12 Noon - 1 AM
Meal For Two | Rs 2,200
Call Them | +91 9870 199 077
Check Out Their FB Page | https://www.facebook.com/theskyhighdelhi/ 
6. Café Dori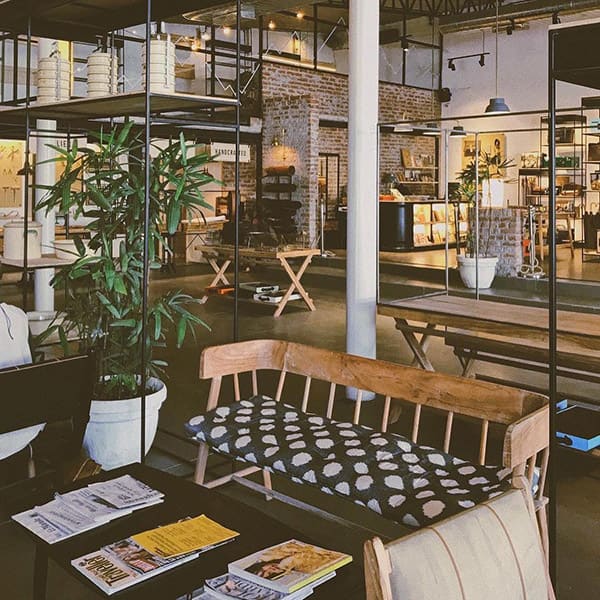 Picture Credits: whatshappening365
This place houses high ceilings and big windows, letting in a lot of natural light. This cafe with uncluttered space and minimalistic furniture has a very relaxed and laid back vibe. But our fave part is undoubtedly the fact that this eatery is dog-friendly. You gotta try their Ice Blended Coffee, Spaghetti And Meatball Skillet, Baked Brie Cheese and French Croffle, which is basically a hybrid of croissant and waffles. If you're a tea person, you gotta try their Hibiscus Tea fosho, folks!
Where | Café Dori -  Dhan Mill Compound, 100 Feet Road, SSN Marg, Chhattarpur
Timings | 10 AM - 9:30 PM
Meal For Two | Rs 1,100
Call Them | +91 8076 054 238
Check Out Their FB Page | https://www.facebook.com/cafedorichhattarpur
7. Mia Bella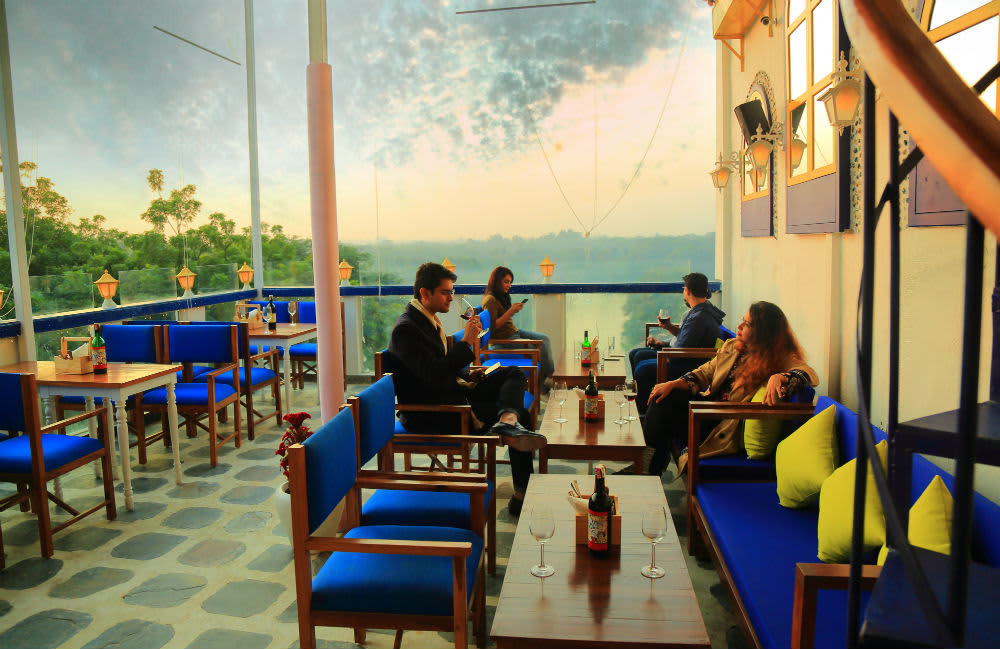 Mia Bella is an incredibly beautiful and cosy lounge with a stunning view. This place is set amidst the bustle of HKV and the serenity of the Hauz Khas Fort. You and your best friend can have a hearty breakfast right next to the lake here and take in the glorious sunset. They even have a live music and brunch options that you guys can opt for. Defo order their Fish and Chips, Cajun Potato Wedges, Chicken Sausage Pizza when you're there!
Where | Mia Bella - 50E, 2nd Floor, Hauz Khas Fort Road, HKV
Timings | 12 Noon - 12 Midnight
Meal For Two | Rs 1,800
Call Them | +91 8448 201 901
Check Out Their FB Page | https://www.facebook.com/MiaBella.hkv/
8. Lavaash By Saby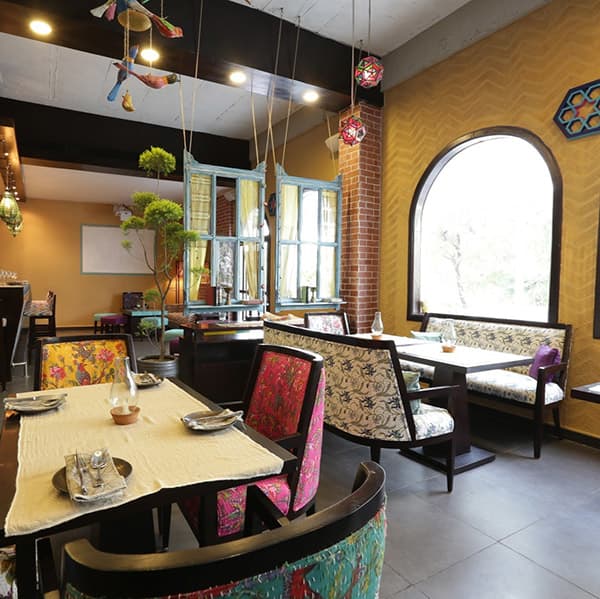 Spectacular Armenian cuisine with a Bengali twist, Kebabs, Muster Marinated Fish, Lamb Kubedia and Potato Tol is what this place is famous for! Lavaash by Saby wins us over not just through its bread, but also through its vibrant and upbeat environs. The ambience is as good as the food, with dim lights, chill and laid back vibe, setting a surreal scene. So this weekend, try something different and dine at this awesomesauce joint with your fraaands for a wonderful dining experience!
Where | Lavaash By Saby - H5/1, Ambawatta No.1, Kalkadass Marg, Mehrauli
Timings | 12 Noon - 12 Midnight
Meal For Two | Rs 2,000
Call Them | +91 7827 044 055
Check Out Their FB Page | https://www.facebook.com/lavaashbysaby/
9. Cafe Tesu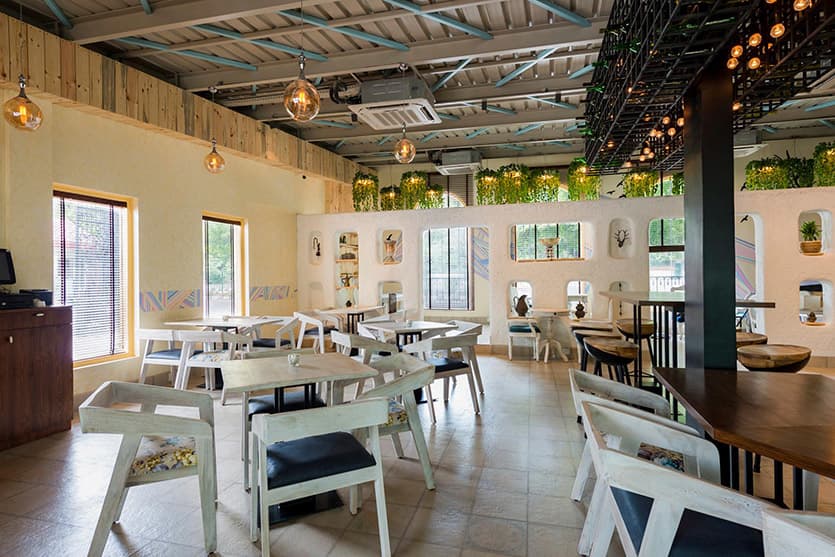 Warm ambience, lit up lamps, tons of greenery and a soothing environment, are some of the things that truly define this place! You gotta troop over with your squad to this eatery to relish a scrumptious American breakfast. If you're craving an elaborate Mediterranean meal or are suffering from severe sushi pangs, then you defo gotta stop your wagons here. And after you're done gorging on the delightful meal, quell your sugar hankerings with their red velvet cheesecake. All the while, don't forget to click some rad pictures for your 'gram to make your peers jealous!
Where | Cafe Tesu - Essex Farms, Sri Aurobindo Marg, Vijay Mandal Enclave, Kalu Sarai
Timings | 8 AM -11:30 PM
Meal For Two | Rs 1,400 
Call Them | +91 9873 704 704
Check Out Their FB Page | https://www.facebook.com/cafetesu/
10. 52 Janpath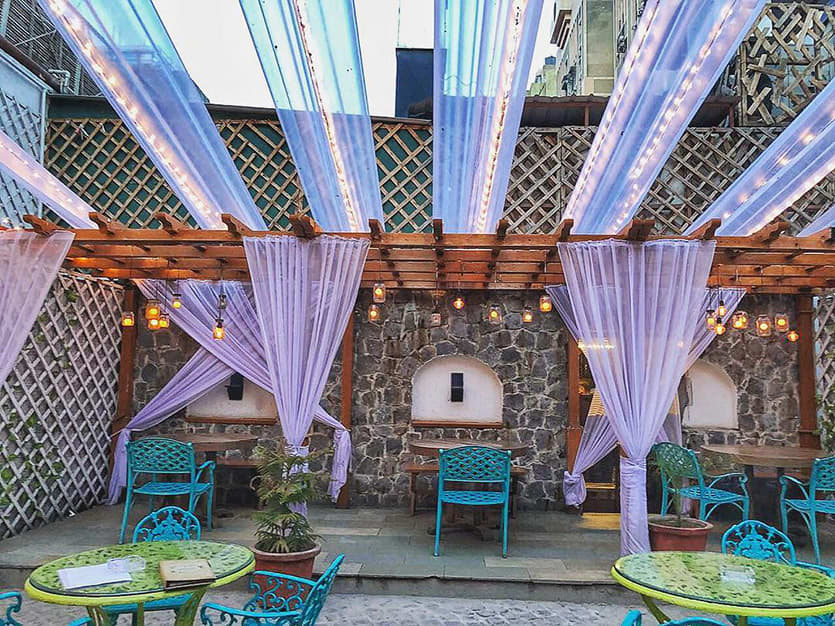 Picture Credits: thenoshspoon
This one is a great place with its charming antique decor, an abundance of books and a bar, beautiful Moroccan-style walls and classy vibes. 52 Janpath has to be your go-to eatery for impressing a date or to simply chill with your homies. These guys have an amazing menu consisting of authentic Italian, modern and authentic Indian dishes. There offer some items that every foodie must try like Beer Battered Fish Fingers, European Parcels, Spinach & Feta Cigar Rolls. Enjoy good food and sway to the live music at this straight-out-of-a-fairy tale-cafe!  
Where | Janpath - 52, Janpath Road, Atul Grove Road, Janpath, CP
Timings | 12:30 PM - 1 AM
Meal For Two | Rs 1,550
Call Them | +91 8882 500 500 & +91 11 4357 3000
Check Out Their FB Page | https://www.facebook.com/52janpath/
Hop over to any of these awesomesauce and unbelievably fetching places & don't forget to take your cameras along!