Delhi
10 Hatke Things Like Tom & Jerry Sneakers To Bag At The Quirk Bazaar @ Pepsi Presents Horn OK Please
Doesn't everyone love cutesy, quirky pieces of accessories that win your heart at first sight? And don't we all keep searching for unique brands that offer us all these creative little bundles of joy? 
If you're one of those who love treating yourself to pretty accessories every now and then, we're here to make you very, very happy! 
There's going to be a Quirk Bazaar at Horn OK Please 3.0, and it's gonna have everything offbeat - from eccentric hand painted shoes to sexy boho jewellery! And we've gone and made a list of all the crazy awesome accessories you gotta keep a lookout for when you land up here!
1. Statement Earrings From The Cat's Pajama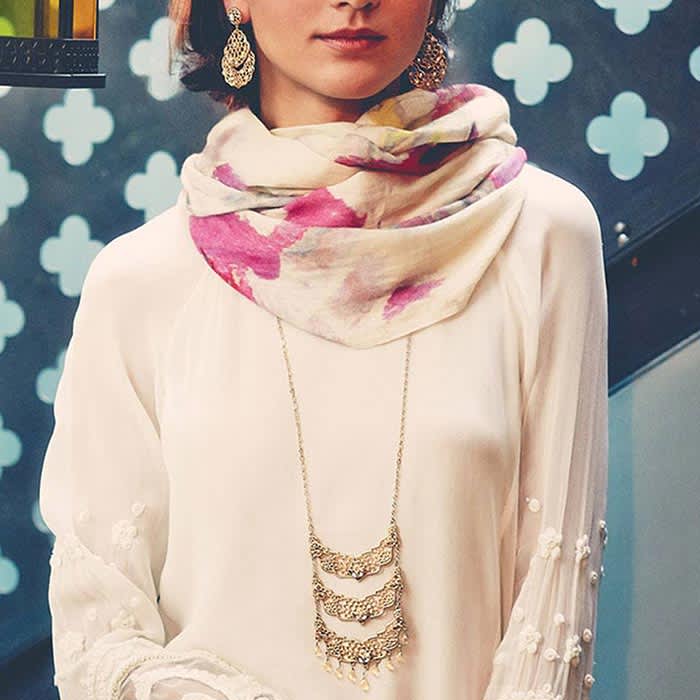 Ladies! How 'bout a collection offering everything from tassel earrings and statement pieces to pearl jewellery *heart eyes*? Now that's what we call having everything you're gonna love under one roof! The Cat's Pajama has an outstanding collection to choose from, bringing you the best of earrings, necklaces, bracelets and even brooches and headpieces! 
We're total suckers for their pretty AF, statement jewellery that'll make any girl feel like a princess! 
Check Out Their FB Page | https://www.facebook.com/TheCatsPajama.India/ 
2. Minimalist Rings From Mirakin Studio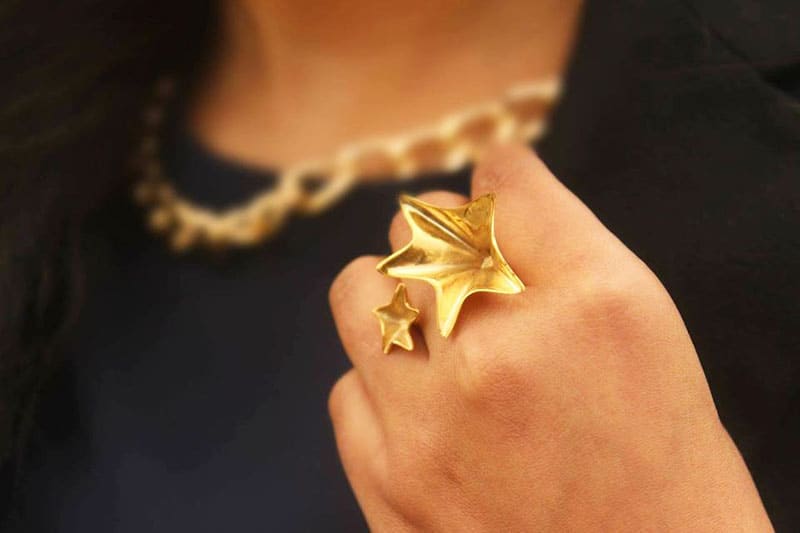 One of the most innovative jewellery brands out there, Mirakin brings to you extremely pretty, yet different jewellery designs that you won't see elsewhere! The studio brings a very unique collection of slender, geometric and intricate jewellery with innovative designs (3D printed BTW) that you'll love at the very first sight! 
They've even got rings inspired by cities and countries around the world! Now that's what we call awesome sauce!
Check Out Their FB Page | https://www.facebook.com/mirakinindia/ 
3. Peacock Phone Covers From CaseFactory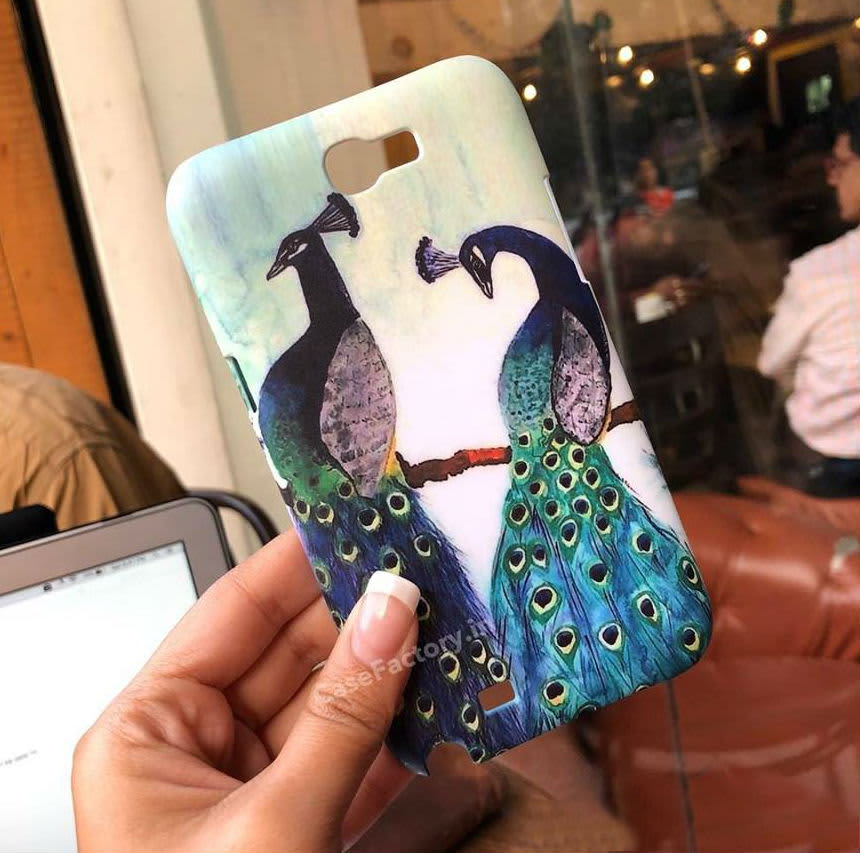 Do you want your cell phone's cover to be as cool as you are? Don't worry, CaseFactory has got your back with their cool AF phone covers, in all colours and designs (and vibes)! You'll go crazy trying to choose the one(s) you love most, because all of them are simply AWESOME. 
They've got it all - from decorative to minimalist, from colourful to monochrome, from cutesy and pretty to sassy and trendy - just pick the ones that match your vibe! 
Follow Them On Insta | https://www.instagram.com/casefactoryindia
4. CRAZY T-Shirts From Print Octopus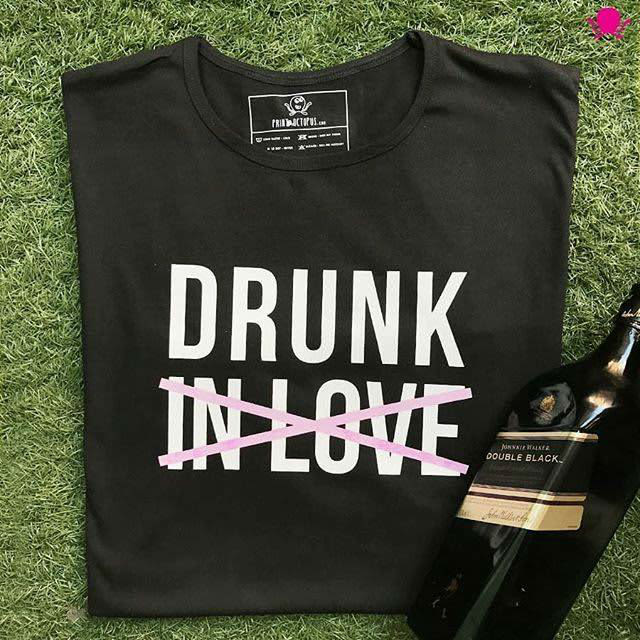 Super chic, sassy and sarcastic prints are THE thing nowadays, and Print Octopus just knows how to keep up with the newest fads! Their super creative, funny and relatable designs will make you fall head over heels for them! Their designs are custom-made for the Indian youth- capturing their spirit on point! 
Check Out Their FB Page | https://www.facebook.com/printoctopus/ 
5. Vintage Sunnies From Screaming Nayan
Nothing completes an outfit more than a pair of trendy shades - they can literally make your OOTD go from drab to fab! Screaming Nayan brings you all the trendiest and coolest sunglasses that'll go with all your moods and outfits, from vintage to celebrity. 
Also, your Insta feeds are gonna be on FIRE with these trendy, quirky pairs of sunglasses on you! 
Check Out Their FB Page | https://www.facebook.com/Screamingnayan/ 
6. Personalized Perfumes From Desi Western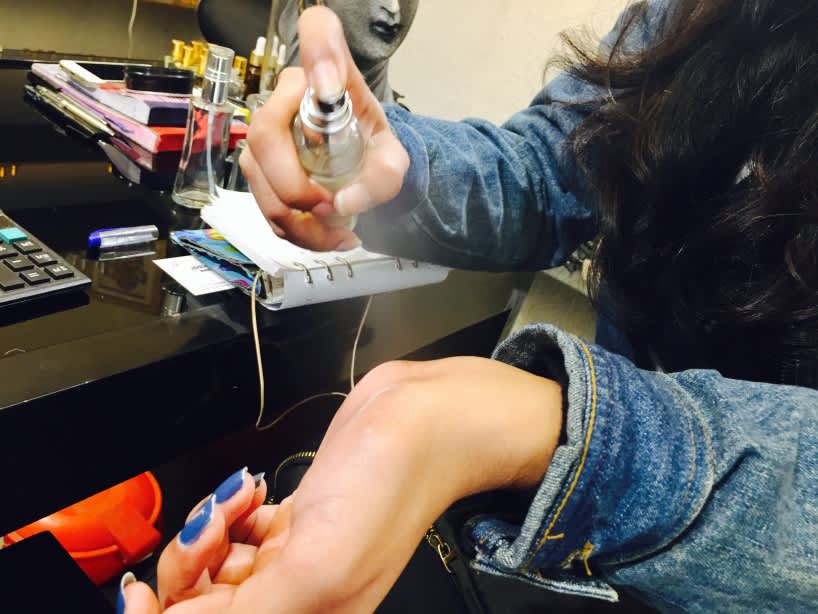 If you're bored of the same old, boring fragrances and want to quirk things up and experiment with different scents, show up at the Quirk Bazaar and look for Desi Western Handmade Perfumes! They'll let you mix fragrances and make the perfect perfume for you (you're literally gonna have your OWN scent - feel like a celebrity yet?), or choose the one you like from their collection of 400+ fragrances, which are so good, there's no way you wouldn't buy a few! 
Check Out Their FB Page | https://www.facebook.com/desiwesternperfumes
7. F.R.I.E.N.D.S. Merch From MC Sid Razz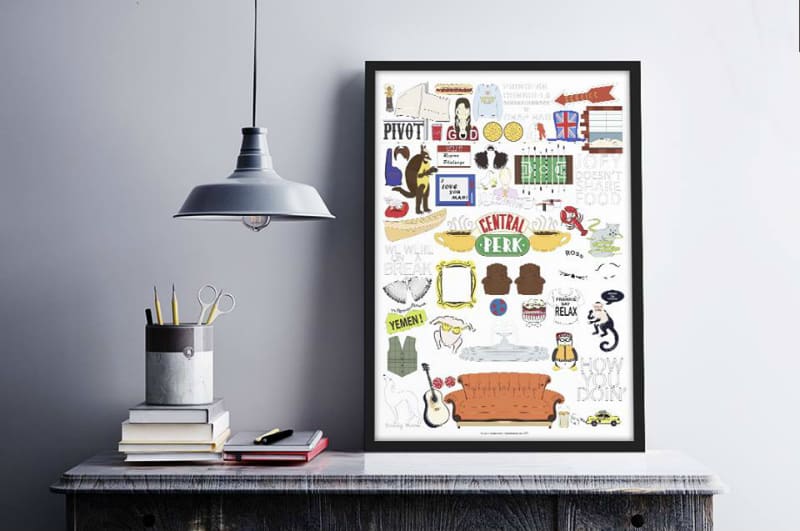 Redefining the cool, 'designer-hipster' flea market products in India, MC Sid Razz has got posters, diaries, mugs, wall clocks, and what-not, inspired by our favourite TV shows and movies! Special call out for Harry Potter and F.R.I.E.N.D.S. fans - there's loadsa cool stuff for you to snap up and rejoice over! 
Check Out Their FB Page | https://www.facebook.com/mcsidrazz/ 
8. Quirky Earrings & Mugs From Knick Knack Nook + PosterHook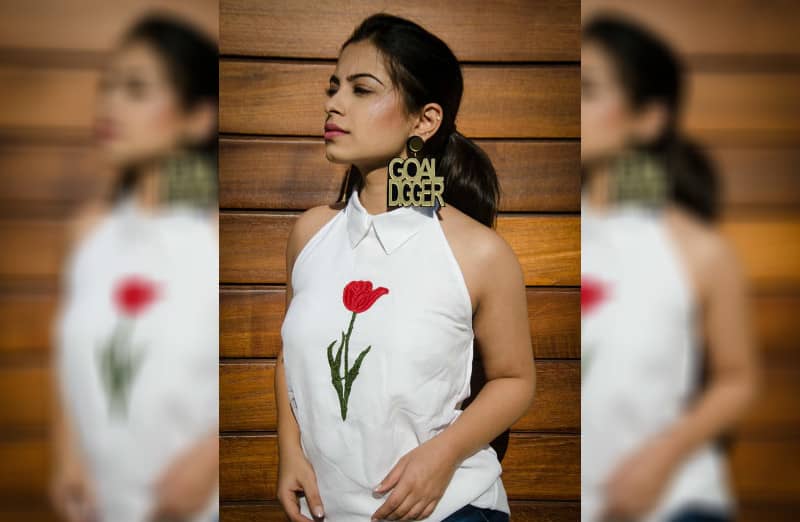 We don't think we need to say it again, but let's just all admit that quirky jewellery makes women very, very happy! And Knick Knack Nook brings to you glamorous accessories that'll ramp up any OOTD, whether its traditional or western, cutesy or sexy. 
And sharing space with Knick Knack Nook is PosterHook, which offers the most hatke mugs with quotes like 'Malai Maarke' on 'em that we bet you won't be able to stop yourselves from snagging to make your Monday morning blues just a lil better!
Check Out Knick Knack Nook's Website | https://www.knickknacknook.in/ 
Here's Poster Hook's FB Page | https://www.facebook.com/posterhook/
9. Cutesy Diaries From ArtyKite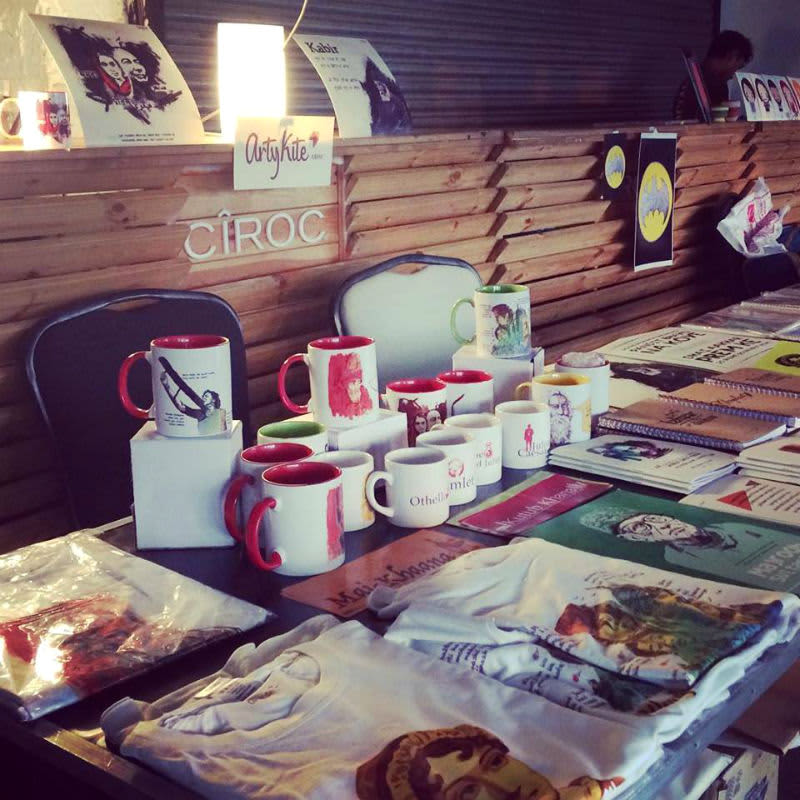 Diary lovers - this one's for you! ArtyKite is here with their collection of creative goodies for bibliophiles, with products like mugs printed with Kabir ke dohe, gorgeous AF diaries to pen down your thoughts in, and our favourite - lamps that have beautiful poetry emblazoned on 'em! *swoons* Why can't March be here already?! 
Check Out Their FB Page | https://www.facebook.com/artykite
10. Tom & Jerry Sneakers From Funkfeets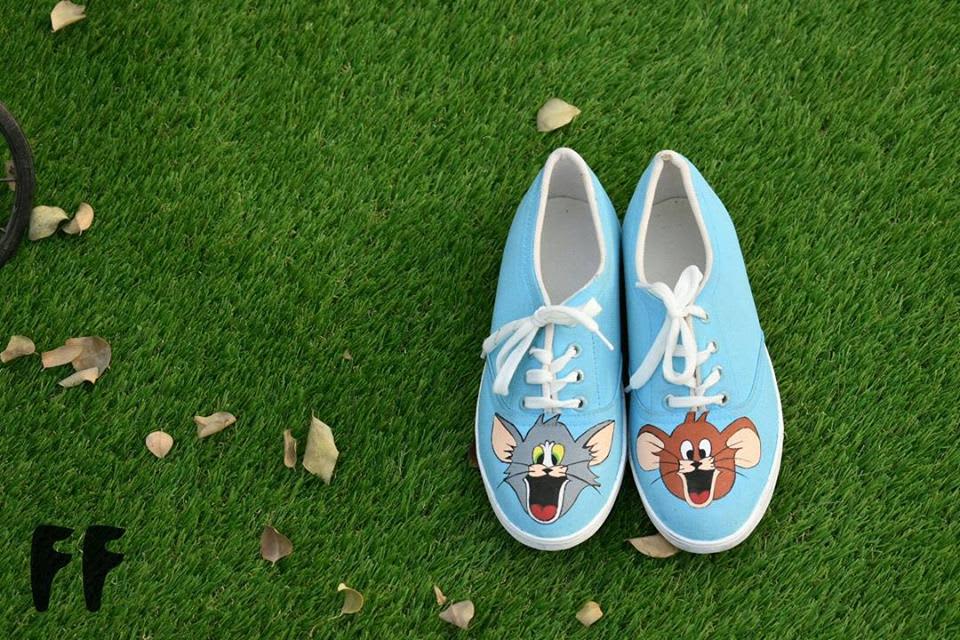 Saving the quirkiest for last, Funkfeets is bringing cute Tom & Jerry sneakers and we're sold already! And that's not all, you can choose comfy sneakers sporting everything from Winnie The Pooh to Coldplay to Minions *aww* to Harry Potter designs on 'em!
Check Out Their FB Page | https://www.facebook.com/funkfeets/
If this article already has you jumping in excitement and saving your budget for an insane shopping spree, we can assure you that the Quirk Bazaar at H.O.P. is totally gonna live up to your highest expectations! Come over, all you quirk junkies, this one's for your whims and fancies!
Of course the 3rd edition of Horn OK Please will offer MUCH more than just the Quirk Bazaar, you can hop over to the 150+ insane food stalls, 50+ of the best food trucks from all over Delhi NCR, a Waffle Mart dishing 200+ waffle varieties, a Shake Province, a Kebab Lane and oodles more for you to check out, so be there!
When | Friday - Sunday, 9th - 11th March 
Timings | 12 Noon - 10 PM 
Where | JLN Stadium, Gate No. 14
Buy Your Tickets Here | https://www.nearbuy.com/offer/delhi-ncr/pragati-vihar/Horn-OK-Please-Food-Truck-Festival-55761/55761 
RSVP On FB Here | https://www.facebook.com/events/794727764051293/