Delhi
10 Handy Snacks You Can Munch On While Dancing To The Beats Of Artists @ Horn OK Please
The 7th edition of Horn OK Please - Delhi's Happiest Food Festival, presented by MAGGI FUSIAN and co-powered by Fresca Juices & POLO - The Mint With The Hole, is underway and the madness has begun. One of the things that's got us all psyched is the performances by homegrown artists and bands. And while we're jamming to their tunes, we wouldn't wanna miss out on the massive variety of snacks and dishes on offer here. So, we thought we should curate a list of snacks that you can enjoy while exploring the food festival or even tapping your feet along to the music. Take a look!
1. Potato Tornado From Twisters India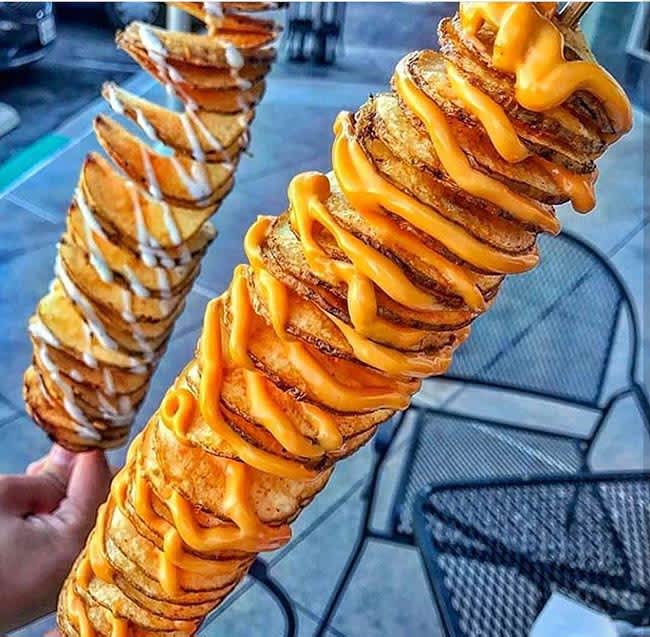 Twisters India is bringing their Potato Tornado to Horn OK Please which is super easy to carry and you can even dance around with them at the fest! Topped with creamy sauces and loads of spices, these scrummy twisters will make you wanna do the tango!
2. Peri Peri Tandoori Momos From Indus Flavour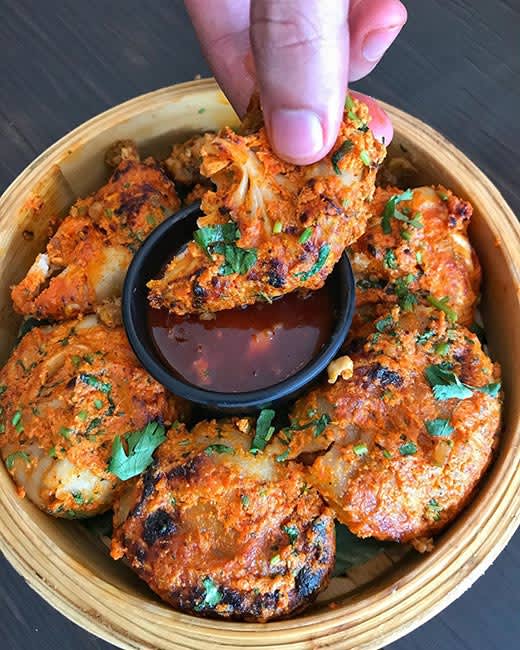 Delhiites' love for momos is unparalleled and nothing can come between them and a plate of nosh-worthy momos. Indus Flavour is bringing their Peri Peri Tandoori Momos to Delhi's Happiest Food Festival to make you all beam with happiness. Grab a plate and stroll around the fiesta munching on flavourful dumpling of happiness!
3. Chinese Meal Bucket From Woodbox Cafe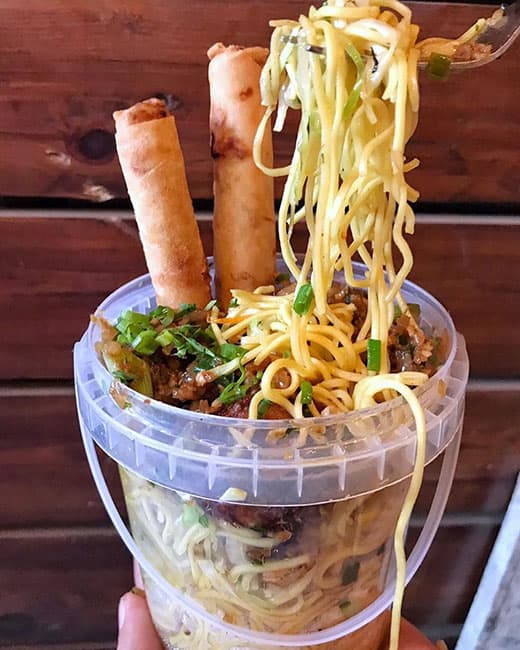 Student-fave Woodbox Cafe is known for whipping up quirky and supremely Insta-worthy dishes. So when we heard that these guys are coming to Horn OK Please, we were overjoyed beyond belief. When you're making your way to the front stage, make sure you grab a Chinese Meal Bucket which has Fried Rice, Manchurian Gravy and sauteed veggies 'cause hunger can strike even when you're busy jamming to the tunes of the artists!
4. Paneer Roll From Rolls King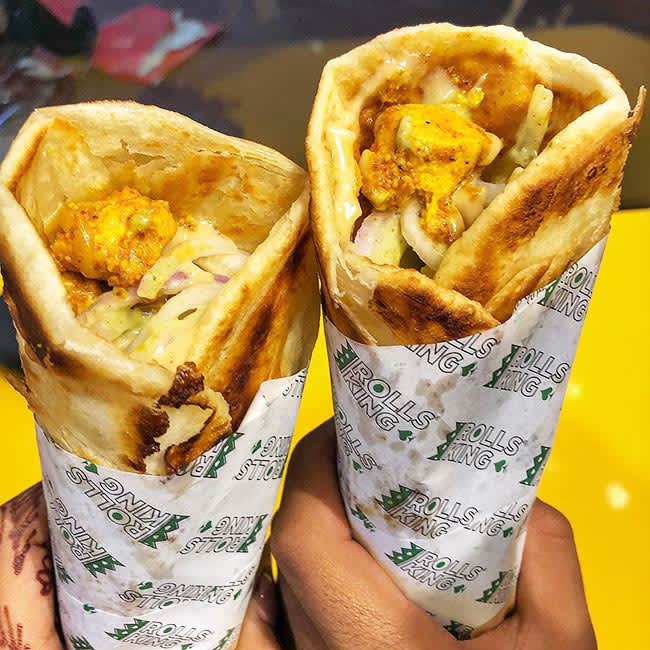 Picture Credits: anmolwadhwaniofficial
Rolls are the easiest dishes to carry around, especially at Horn OK Please where things get a bit crowded (in a good way). Why not try this Paneer Roll that's massive enough to fill you right up?! You can visit Rolls King's stall and get your share of this mouth-watering delicacy and let the good times roll!
5. Double Trouble From For God's Cake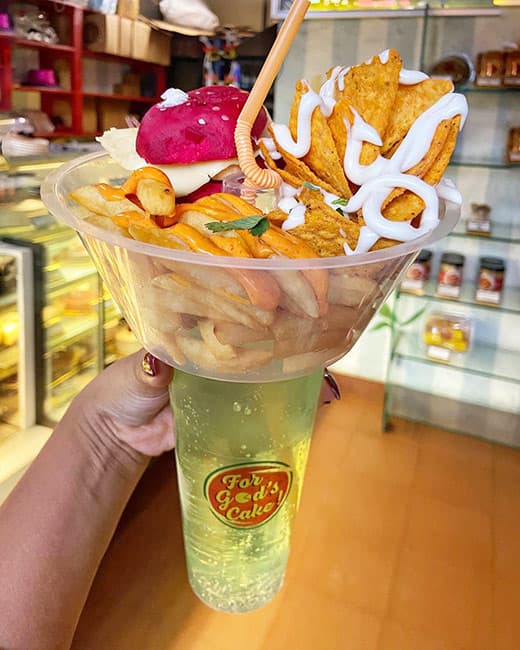 For God's Cake is known for their range of decadent desserts and lip-smacking grub. These guys will be bringing their Double Trouble (which is basically a tall glass of drink with your choice of snack on the top) to Delhi's Happiest Food Festival. This easy-to-carry dish is a fest fave and we just can't wait to get our hands on this one already!
6. Churros From Dayum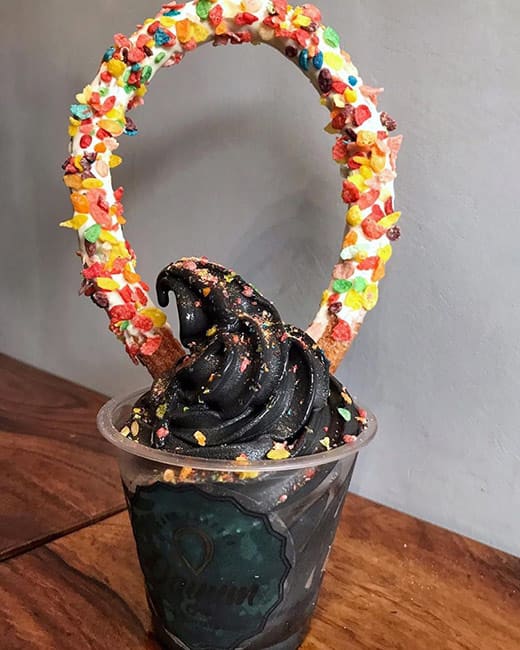 How about something sweet? If you're screaming hell yeah, then you might wanna chow down on these Churros from Dayum. Dipped in Vanilla or Charcoal Ice Cream, these glazed churros will be easy peasy to gorge on as you wander through the fest or even groove to the beats of homegrown artists!
7. Cottage Cheesy Fries From Xero Degrees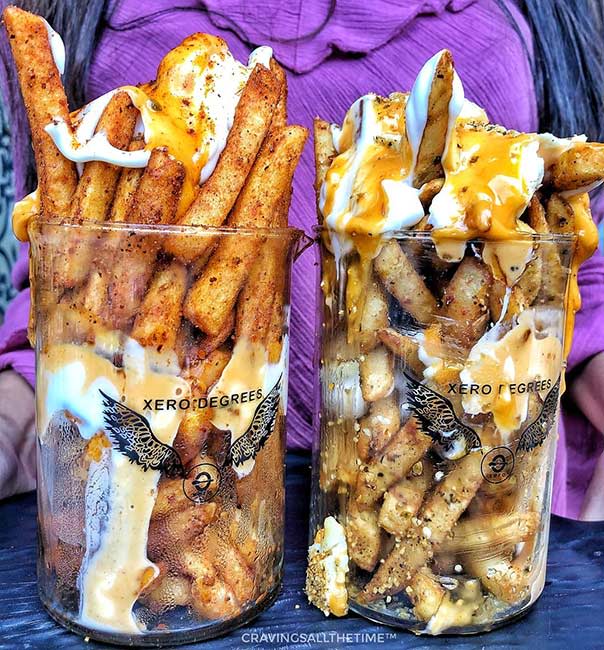 Picture Credits: cravingsallthetime
Xero Degrees and their crazy variety of fries = A match made in heaven. But the best part, undoubtedly, is that these beauties come served in a to-go jar which you can take about everywhere. We absolutely cannot wait to devour their Cottage Cheesy Fries that are loaded with sauces, spices, herbs and Cottage Cheese. Yep, we're drooling already too!
8. Chimney Cones From Chicago Chimney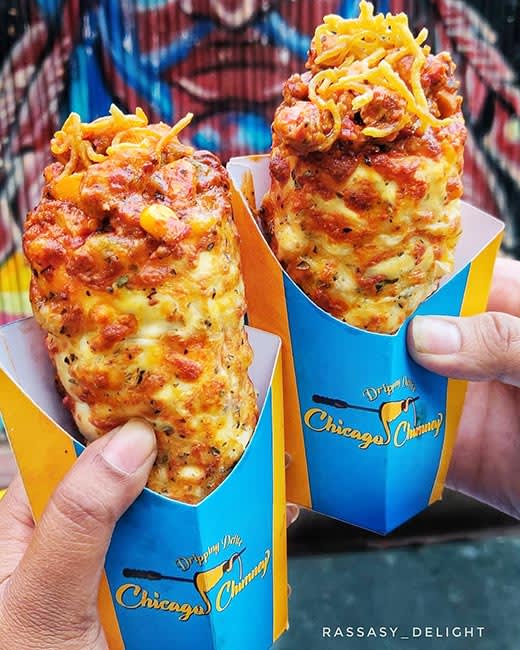 Picture Credits: rassasy_delight
Chimney Cones are all the rage nowadays and people wanna try this quirky and totes mouth-watering delicacy. Having originated in Budapest, Chimney Cones come in all shapes, sizes and flavours. Well, if you wanna try these as much as we do then you can do so at Horn OK Please as Chicago Chimney is coming and will be whipping up these tasty treats for y'all!
9. Hot Dogs From Kaavo Meats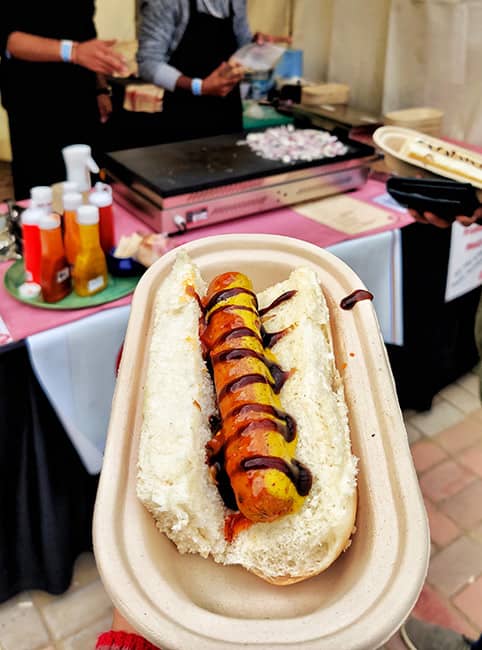 Kaavo Meats is known for their juicy meats and especially their hot dogs which are to die for! These guys will be bringing their signature hot dogs and we CANNOT wait to try these out. Packed with flavours and drizzled with sauces, this delicacy can be enjoyed any time of the day during Horn OK Please.
10. Black Ice Cream From Charcoal Hub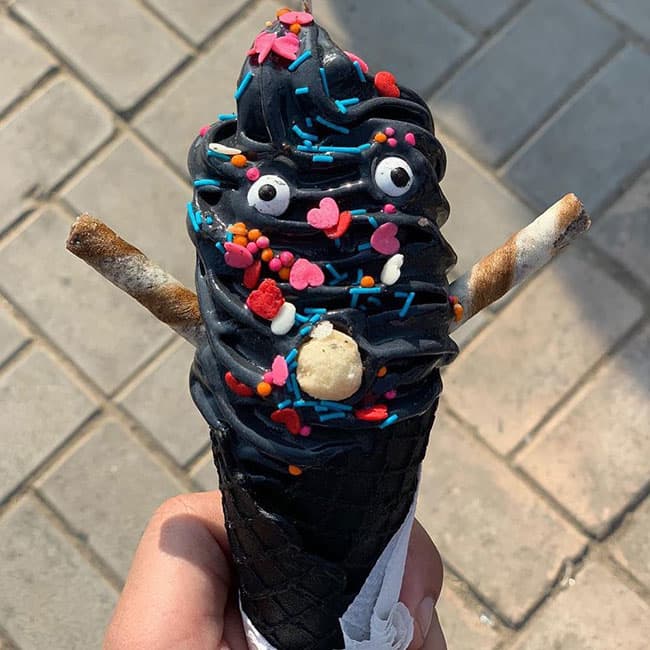 How about you end your food fest on a sweet note? Grab this quirky and cute Charcoal Ice Cream from Charcoal Hub and don't forget to click a few pictures for the 'Gram. Topped with sprinkles and all the deliciousness you can imagine, Charcoal Hub's ice cream shouldn't be missed out, folks!
Delhi's Happiest Food Festival is on till 16th February at JLN Stadium and the tickets are OUT, so grab yours ASAP.
On Till | Sunday, 16th February
Where | Gate No.2, JLN Stadium
Entry | Rs 299 Onwards
Timings | 12 Noon - 10 PM
RSVP On FB Here | https://www.facebook.com/events/586675582186475/