Delhi
10 Handpicked Street Art Spots In Delhi That Are Perf For A Day-Out With Your Camera!
Street art is now a firm part of Delhi's culture and the spectacular wall murals and graffiti you can spot here and there in the city is always a treat! This rebellious form of art is known for its bold, unscripted and striking nature. Street art is the one thing that can make any mundane locality stand out, which is why we have compiled a list of the best places in Delhi where you can find the most colourful street art, so you can click away for the 'gram!
1. Shahpur Jat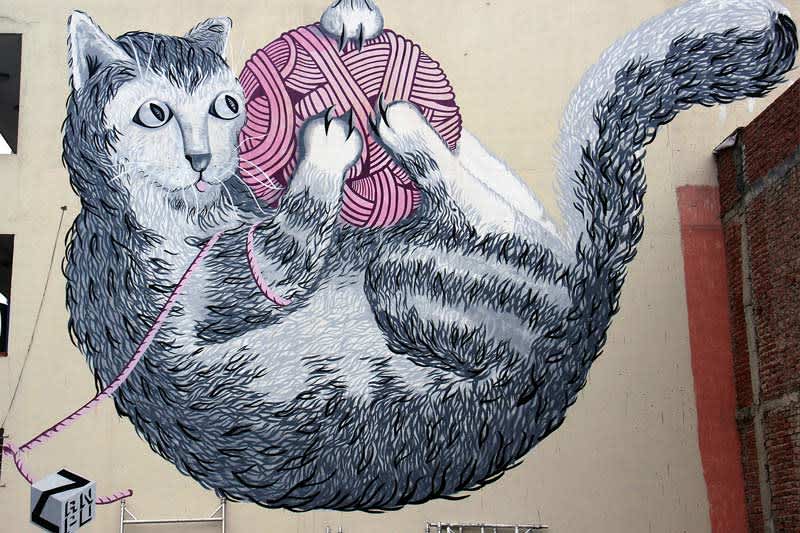 Picture Credits: st-artindia
Apart from being a favourite for shopaholics, Shahpur Jat is simply full of gorgeous colours! Nearly every other wall you can spot is painted with a mural, and if not, they're painted in the brightest hues of blue, pink and even yellow. The art here usually depicts nature or mythical figures, which is freaking awesome! We say bring your cameras and start shooting this gorgeous area with its many narrow alleys and stunning graffiti!
2. Lodhi Art District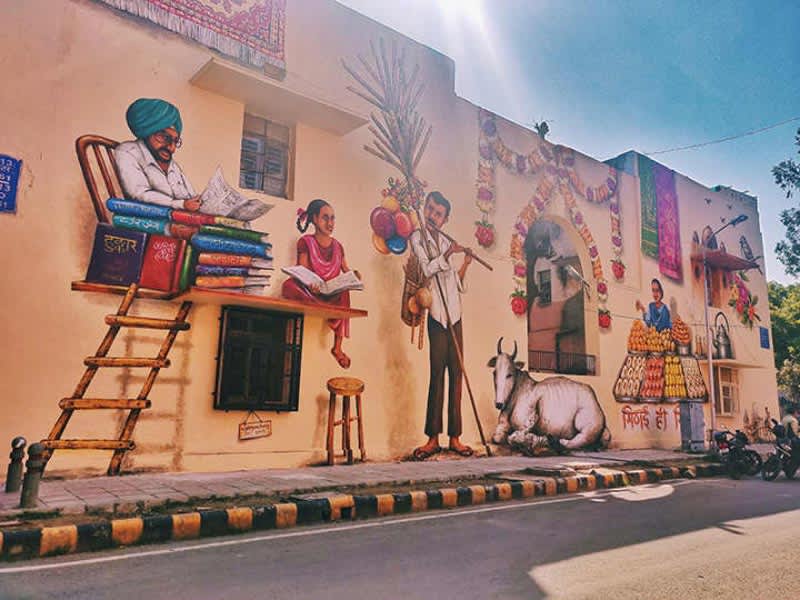 Lodhi Art District was the pioneer of the street art scene in the city and thanks to St+Art, all the earlier forgettable walls have now been turned into the most unforgettable ones! The area has about 26 walls between Khanna Market and Mehar Chand Market, which burst out in a riot of not only colours but also various thoughts and emotions. Apart from this, the walls are installed with murals depicting extraordinary expressions. Because of these amazing murals, our shopping trips to Mehar Chand Market have now become all the more picture perfect, so pop over soon! 
3. Hauz Khas Village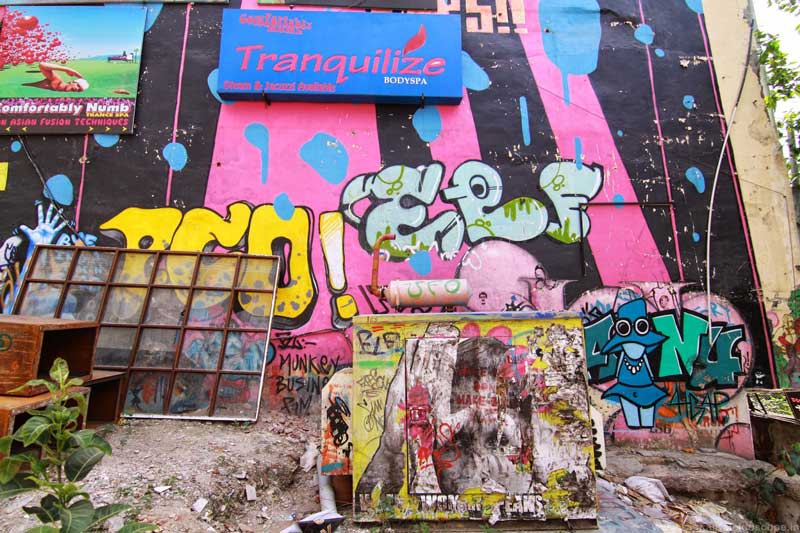 Picture Credits: blogspot
Complementing the hustle bustle of the main street of Hauz Khas Village, its rear is decked up with beautiful graffiti art. Another initiative by St+Art, in addition to the lively cafes, pubs and the beautifully placid lake that sits pretty next to the old fort, the walls of HKV's buildings are full of liberating expressions of art and deserve to captured for your social media feeds!
4. Govindpuri Metro Station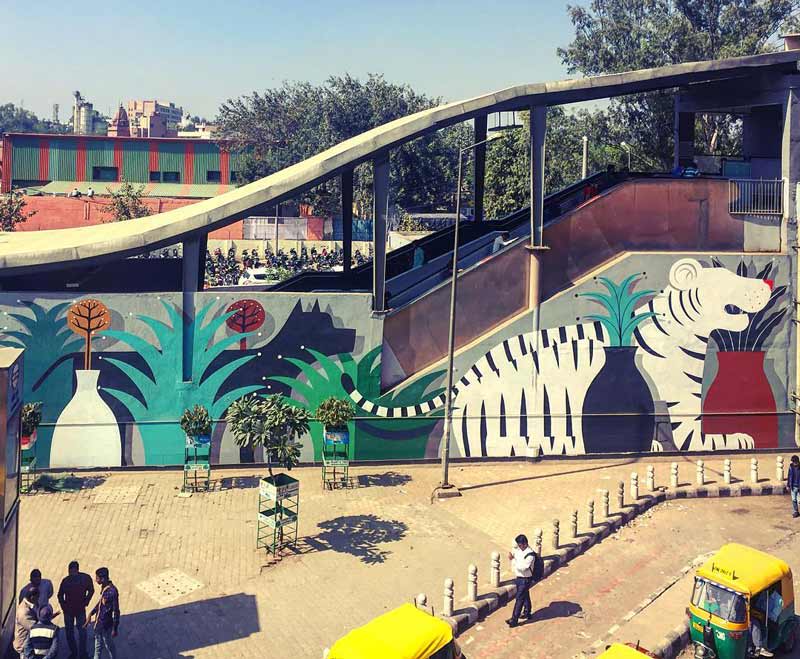 Picture Credits: ashishchopra
One of the busier metro stations of South Delhi, the Govindpuri Metro Station's exterior walls are adorned with a beautiful mural of animals, flowers, and vases. The artwork is a masterpiece of the Italian artist Agostino Iacurci and you have to see it for yourselves to believe it, peeps!
5. Agrasen Ki Baoli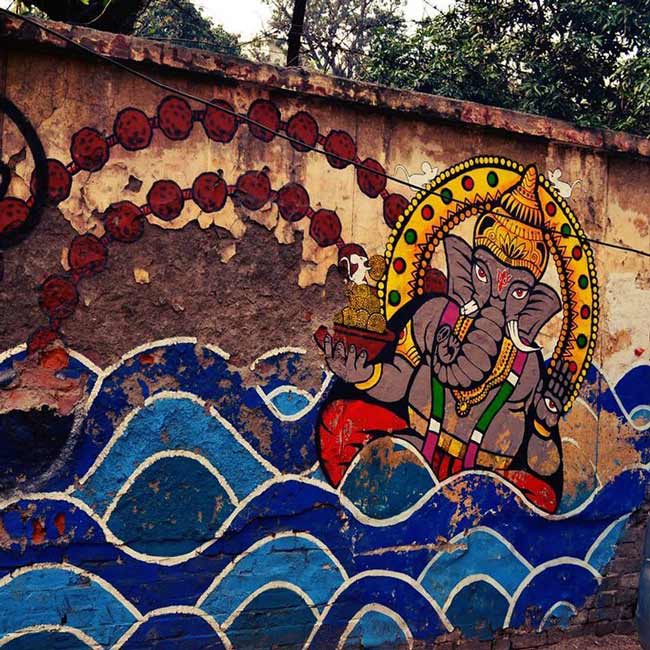 Picture Credits: greatwallsofindia
Agrasen Ki Baoli is a step well located near CP and is loved by all for its rustic and picturesque look. Just outside this historic gem is a stretch of wall which is now all decked up with plenty of colours in the form of dramatic street art. You'll almost always find groups of people snapping away every time you come near the Baoli and it's easy to see why!
6. Khirki Extension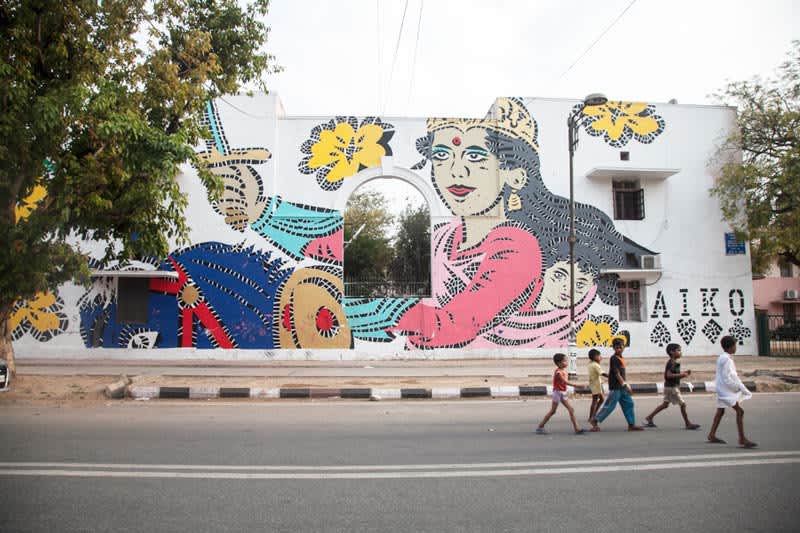 Khirki Extension is a residential area in South Delhi which played host to Extension Khirkee, a street art festival started by the Foundation for Indian Contemporary Art. The colony witnessed a burst of colour during this three weeks-long art festival which celebrated self-expression and turned all those dull and drab walls lively!
7. Shankar Market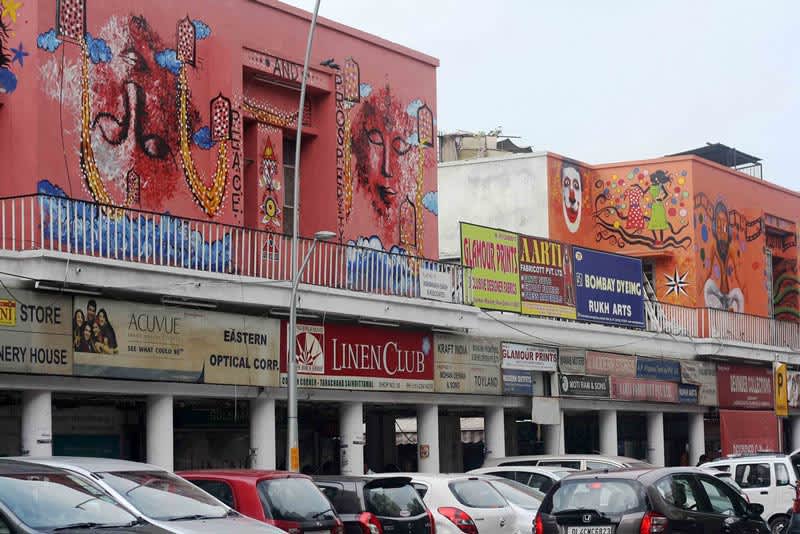 Picture Credits: staticflickr
Delhi Street Art, an organization promoting street art in the city, has provided a dazzling facelift to the otherwise boring walls of Shankar Market with paintings that are colorful, quirky, and super fun! Now every time you visit CP, make sure you head over to this market for a photo sesh to remember!
8. Lok Nayak Bhavan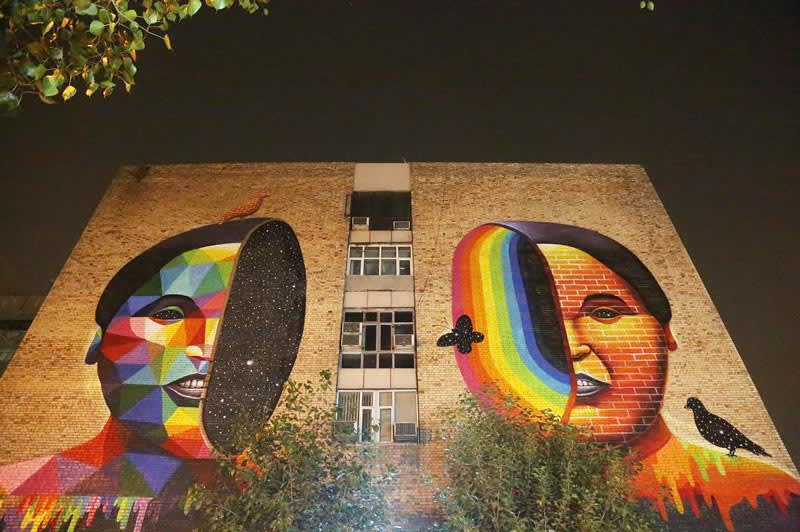 Another initiative by St+Art, this decades-old government building was revamped by Spanish artist Okuda San Miguel with his signature style and flair. The masterpiece reflects upon the duality of human beings - of darkness and light, represented through the imagery of night and day in the mural and is absolutely beautiful!
9. Tihar Jail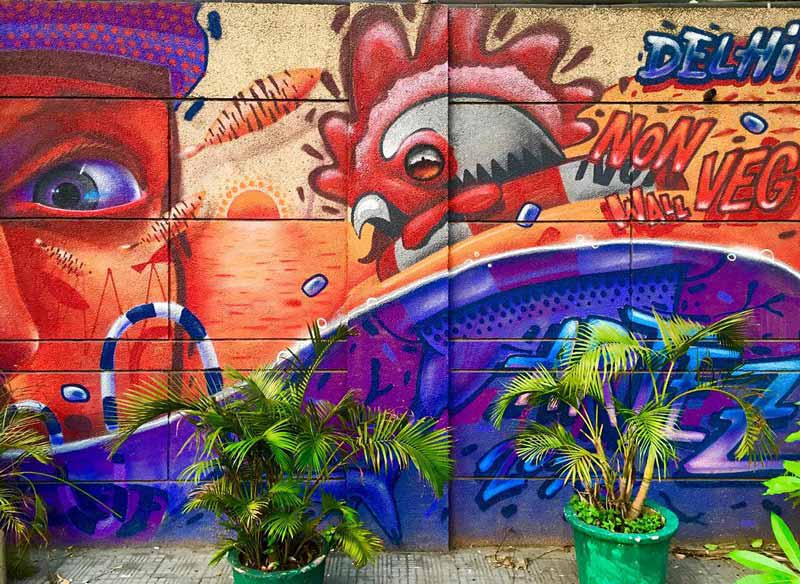 Picture Credits: vmanicks
The mundane walls of South Asia's largest jail - the Tihar Jail, were given a facelift by some students from the Delhi College of Arts along with some graffiti artists and were turned into brilliant expressions of art which now make for quite the picturesque setting!
10. Khan Market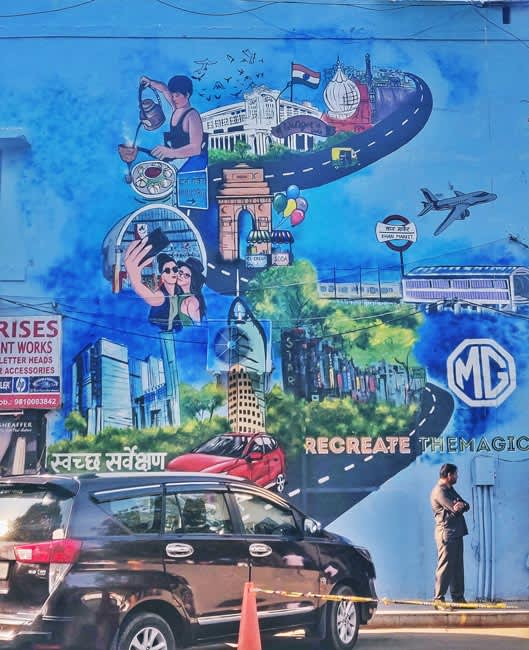 Khan Market is the favourite shopping destination for a lot of us. Apart from the fact that the whole area is bustling with pubs and cafes, one of the walls here has been turned into a huge mural! Yeah, you heard that right. The artwork depicts many famous places of Delhi and aims at making people more aware about keeping their surroundings clean and green. Nice, eh?!
So the next time you find yourself in any of these areas, head on over to for some mural hopping and click away!