Delhi
6 Brekkie Delivery Places In GGN You Can Ring Up When You're Not In The Mood To Cook
We all know the importance of a good breakfast to jumpstart the day, don't we? Banish the oily brekkie your cook packs or the office canteen supplies. Look beyond the obvious options and you'll discover that a whole new world awaits you - we found some amazing brekkie places that not only deliver to your home but also make sure you've got your healthy launch for the long hard day ahead. And what's more, they're reasonable, deliver within a stipulated time and save you from slaving it in the kitchen.
1. Breakfast 7-11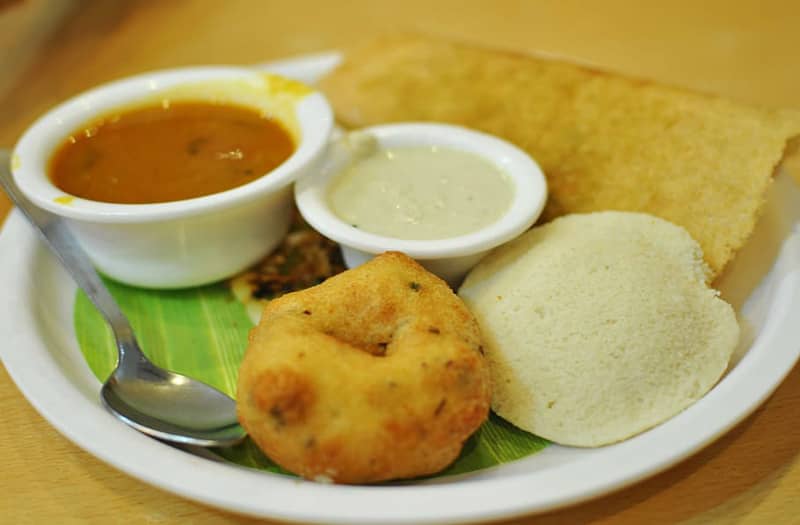 This Is A Representative Image
This place offers a variety of paranthas with desi and Western fillings, served with a dash of pickle and butter. Wraps, rolls and all kinds of salads (egg, chicken, pasta, sprout, chickpea), 20 kinds of sandwiches, all possible options under South Indian, Aloo Poori, Pav Bhaji, Vada Pav, Keema Kulcha, Aloo Bonda and cutlets are also available. You can even get your egg dishes customised in case you want it to be heart-healthy!
Call For Orders | +91 9599 586 195
Meal For Two | Rs 400
Check Out Their FB Page | https://www.facebook.com/B711GMGF/ 
2. Salad Days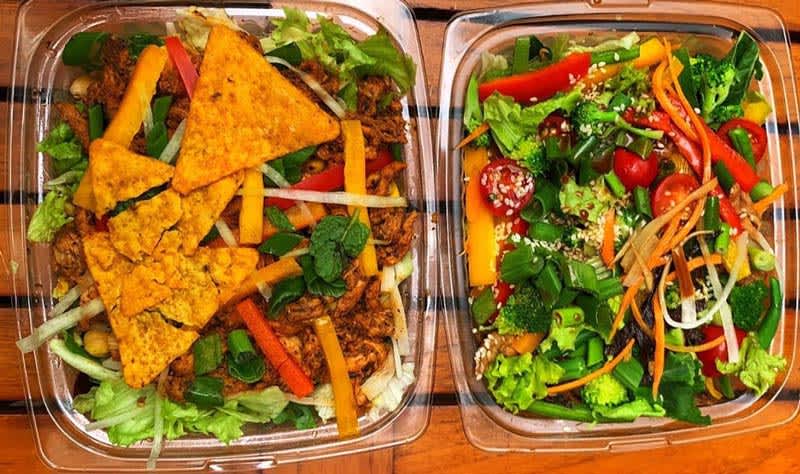 Picture Credits: coffeefoodnme
This is one of the few places that charge a nominal amount for delivery, but once you see the menu - you won't care about that. On the right-hand side of the menu, you won't look for prices as your attention will be diverted by the exact calories written against every dish. Their menu is amazing too - smoothies, coconut water and meat (malai), activated charcoal drinks, cold-pressed juices and exotic cold herbal teas galore. A mind-numbing variety of super healthy salads served with multigrain bread rolls - Kale, Tuna, Nicoise, Teriyaki, Noodle, Pasta, Caesar, Santa Fe, Wild Rice, Seafood, Goma and Roasted Chicken - go bananas with this one!
Call For Orders | +91 9643 800 901
Meal For Two | Rs 900
Check Out Their FB Page | https://www.facebook.com/saladdays.co/ 
3. Caterspoint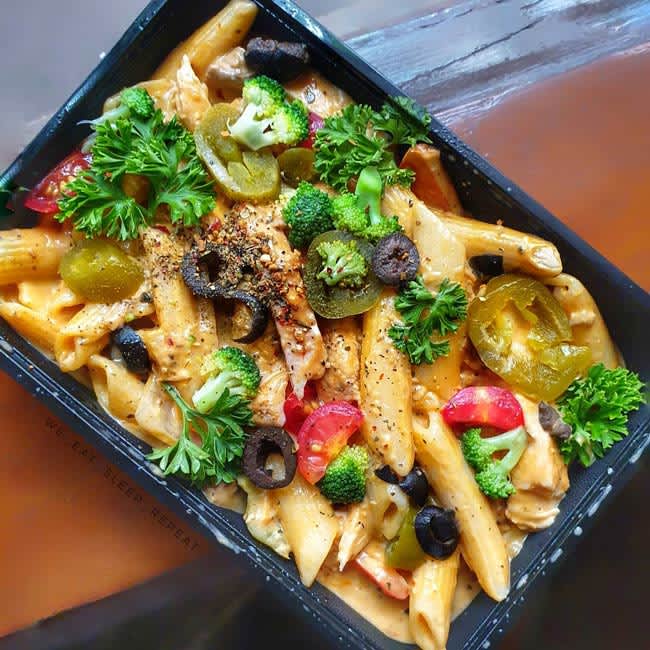 Picture Credits: we_eat_sleep_repeat
They have super healthy smoothies, creamy milkshakes, fresh juices, iced green tea, Thandai, cold brew coffee, Bhelpuri, dahi bhalla, poha, frittatas and many varieties of Couscous Upma. Also on offer are ten kinds of multigrain sandwiches, gourmet tossed salads, four kinds of pasta and innovative healthy desserts. Their Apple Blueberry Porridge and Rose Fruit Mousse are definitely worth a try. They take 45 minutes to deliver and no minimum order is essential, which is always a plus!
Call For Orders | +91 9999 760 890 & +91 9599 935 993
Meal For Two | Rs 500
Check Out Their FB Page | https://www.facebook.com/caterspointonline/ 
4. Salad Company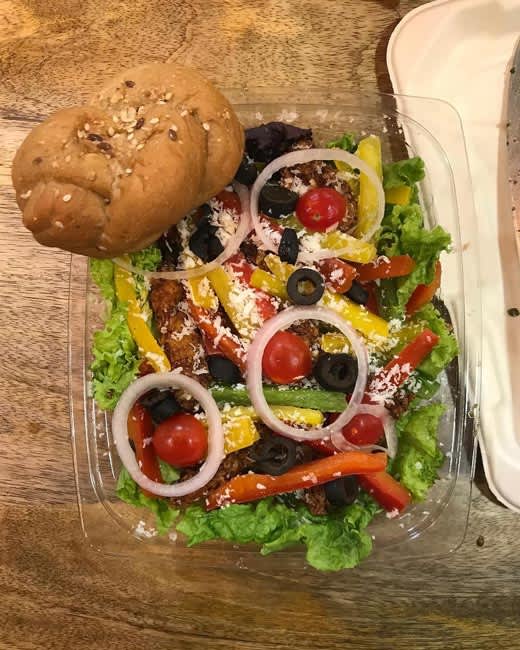 Picture Credits: kumbhakarnas.cousins/
If you're a health freak or a salad junkie, then this is your kinda joint. They offer smoothies and cold-pressed juices for four purposes - detox, relaxation, hydration and immunity. Their salads contain all the superfoods - fox nuts, flaxseed, chia seeds, corn, broccoli, zucchini, oats, multigrain bits, nuts, fruits, legumes, exotic veggies, pumpkin and sunflower seeds. For hunger pangs that salads can't satisfy, they have pita wraps and rice bowls. Indulge in their Mediterranean salads, superfood salads, fruit salads and non-vegetarian salads! 
Call For Orders | +91 8588 000 103
Meal For Two | Rs 900
Check Out Their FB Page | https://www.facebook.com/eatwelleatinstyle/ 
5. The Egg Company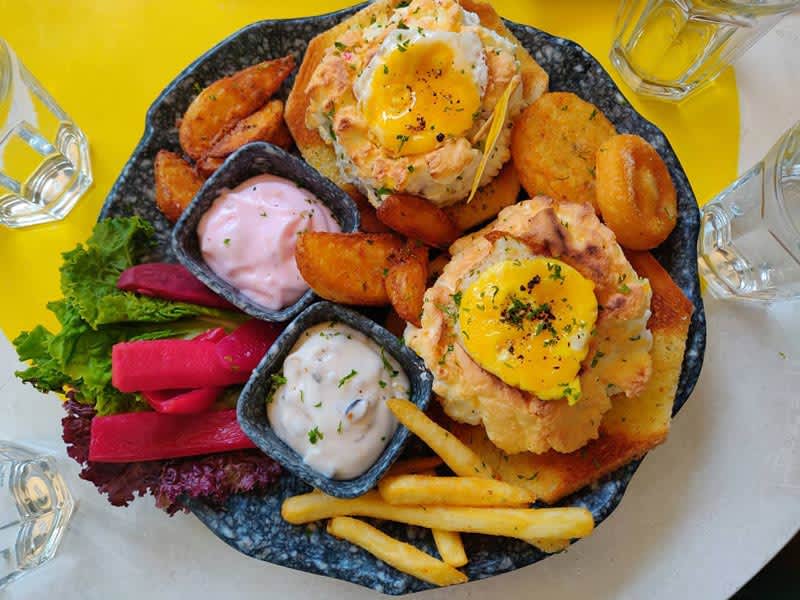 Picture Credits: connoisseurprime
A place that serves breakfast options from all over the world, The Egg Company will come to your rescue in these challenging times. Their menu boasts of American Breakfast, Italian and Continental breakfast combos that'll fill you right up! So, the next time you're not in the mood to cook, order up from here and you can thank us later.
Call For Orders | +91 8826 588 809
Meal For Two | Rs 700
Check Out Their FB Page | https://www.facebook.com/theeggcoindia/
6. Fu.D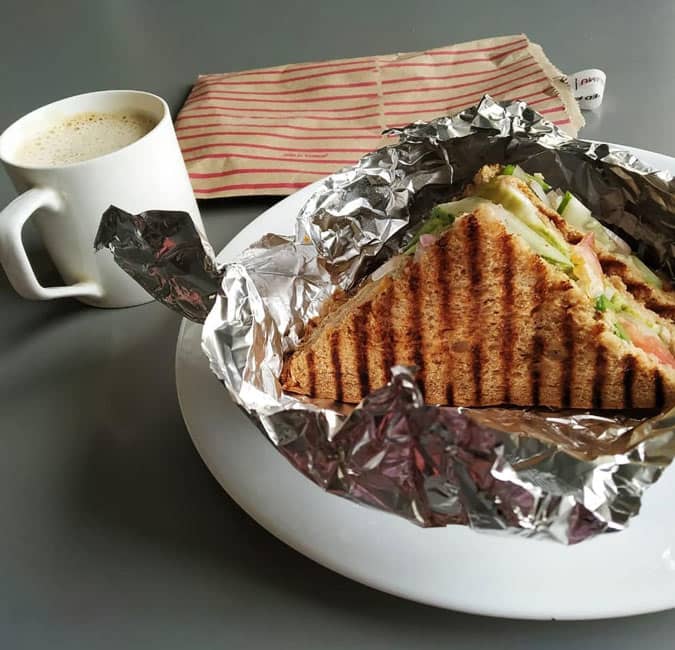 Picture Credits: quickrecipes123
Fu.D offers tons of options when it comes to breakfast. From Butter Toast to Egg Bhurji, they have something for everyone. The place opens up at 8:30 AM and gives off plenty of time to make your choice and order up a scrummy breakfast so that you can start the day on a delicious note.
Call For Orders | +91 9560 823 843
Meal For Two | Rs 350
Check Out Their FB Page | https://www.facebook.com/cafefud/
So when are you ordering?