Delhi
10 Fun Things To Do With Your Kiddos At Home To Keep Them Busy & Entertained
Hello, to all you amazing folks who are staying indoors for the betterment and safety of yourself and your family! All of us are having a tough time dealing with this situation, but it's even harder on the lil ones. They can't go to school or to the park, and they can't understand why! But, there are ways you can keep them occupied and entertained during this period, and here's how.
1. Teach Them A New Recipe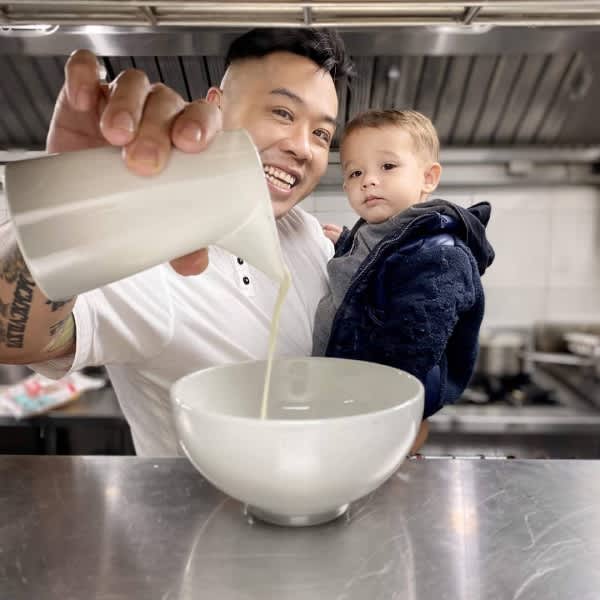 Picture Credits: chefkelvincheung
Mommies and daddies, if you love cooking and experimenting, now is the right time to teach some new recipes to your lil ones as well! Ask your kids to help you with prepping and cooking their favourite meals, and also, teach them to clean up the mess and do the dishes once they're done!
2. Read To Them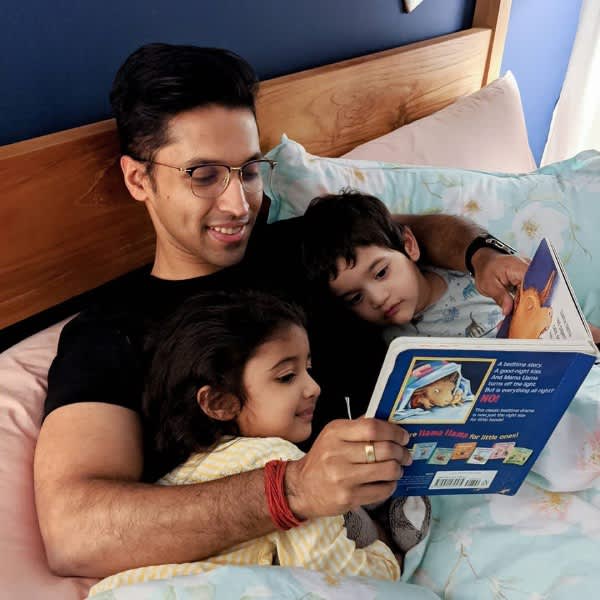 Picture Credits: durjoydatta
This is one habit that'll definitely help your child in the long run. Read to them whenever you get time between household chores, or make it a habit for them to read, instead of sitting around doing nothing. Start with pictorial books that will keep your children engrossed.
3. Indulge In Gardening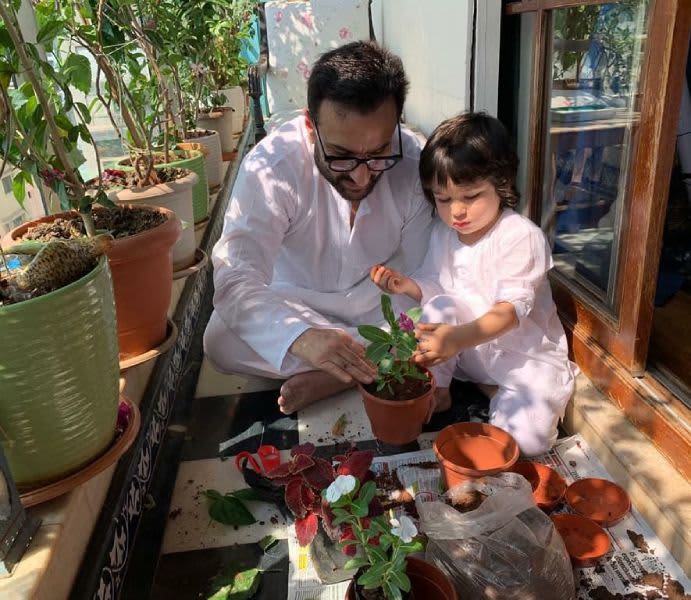 Picture Credits: kareenakapoorkhan
Staying inside doesn't necessarily mean you can't connect with nature. We can't emphasize enough on the importance of spending some time under the warm sun, surrounded by greenery. It's the right time to take up gardening with your kids and make them see nature at its best! 
4. Play Dress Up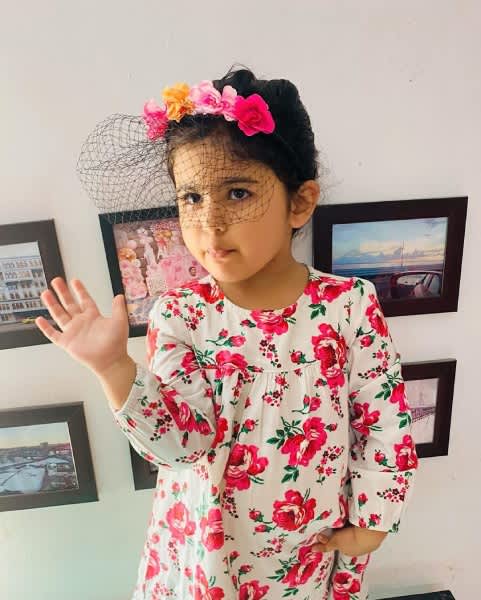 Picture Credits: ameyaa.malik
Playing dress-up doesn't really get old. You played it with your folks when you were kids, and now that you have a family of your own, you can still play it for a fun time! Choose funky characters and give your kids (and yourself!) a makeover with the resources available at home, and don't forget to click a lot of pictures!
5. Pamper Yourself & Your Lil One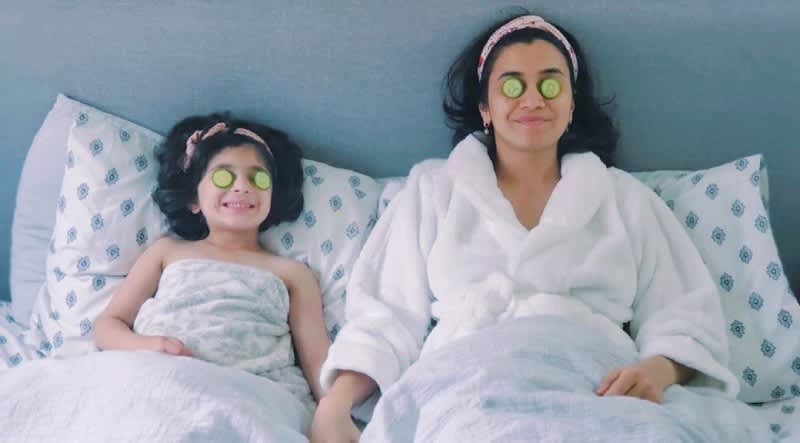 Picture Credits: myhomemantra
Ladies, you might be missing those facials and spas, but why not pamper yourself and your lil one with some homemade masks and scrubs at home, now that you can't go out to salons? There are so many recipes available on the net, choose one as per your convenience and scrub on!
6. Play Their Fave Game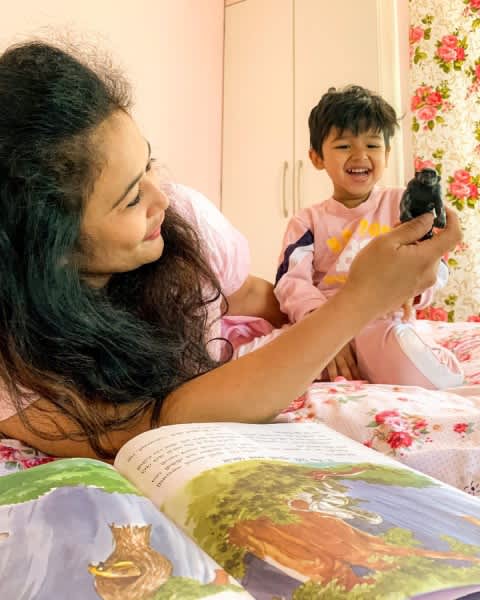 Picture Credits: ah_blogger
Nothing keeps the munchkins more entertained than you playing their favourite games with them! They may like board games, Barbie dolls, kitchen sets, car racing, clay moulding and whatnot, but make sure that you take out some time and play with them, this will also increase your bonding time with your family and researches prove that playing with your kids makes them learn skills, faster!
7. Spend Time With Grandparents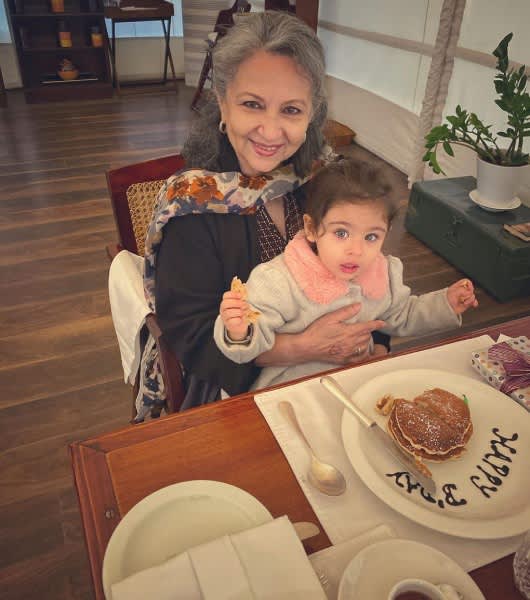 Picture Credits: sakpataudi
If you're one of the lucky ones, who're quarantined with their parents, then there's nothing more you could ask for! They're the foundation of each family, and it's essential for your kids to spend some quality time with their grandparents, to know their stories and share their warmth & love.
8. Ask Them To Help You With House Chores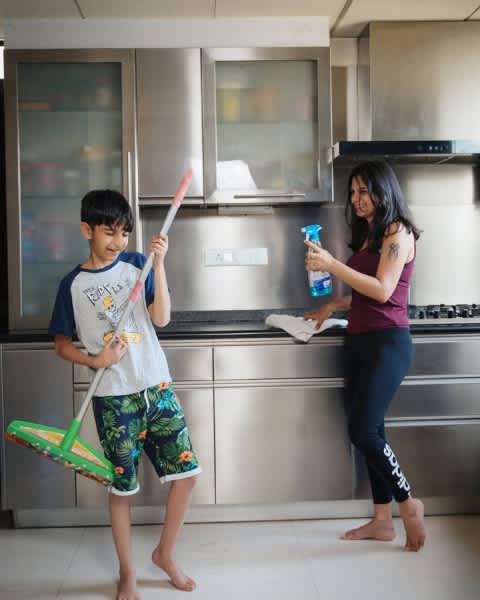 Picture Credits: anupriyakapur
We understand this lockdown period is a busy time for the parents, unless you have full-time help available. If you don't have one, ask your children to help you with the household chores, that will not only help you to relax a bit but will also keep them engaged and they'll learn to help you out whenever you need a break.
9. Do Some Fitness Activity Together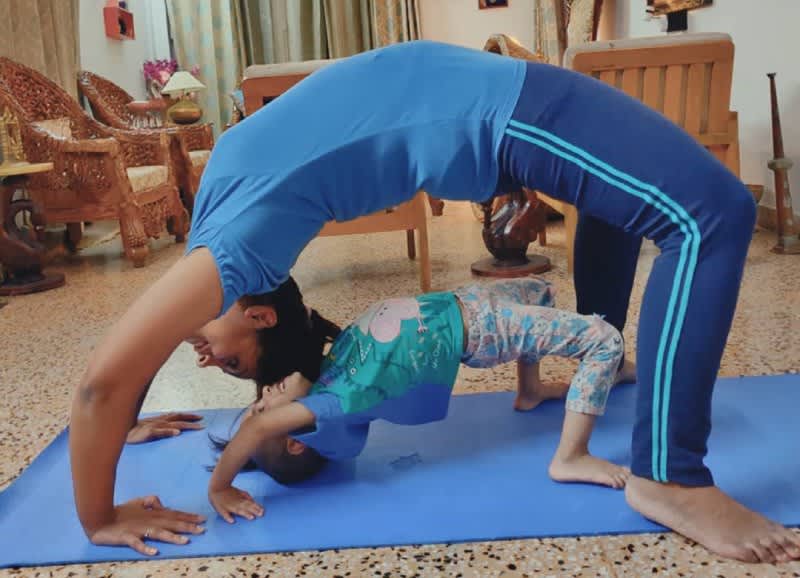 Picture Credits: momwithjeep111
You can't (and shouldn't!) go to the gym or for a walk, but you definitely can take part in some fitness activities together. Do some yoga to calm your mind, Zumba, dance sessions and exercise together. You can even put on some YouTube video on fitness and go along with it.
10. Paint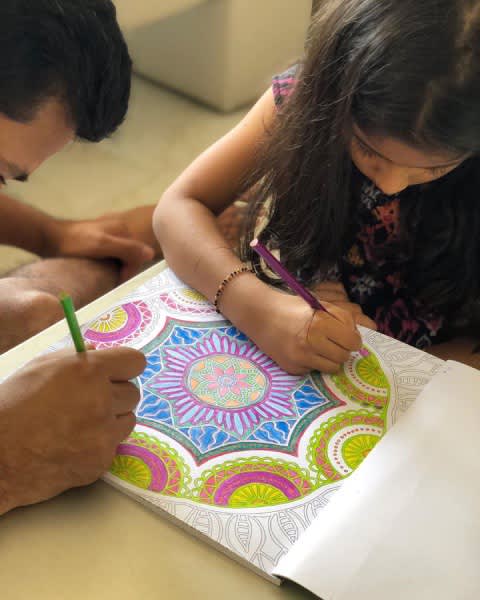 Picture Credits: thediaperdrama
Believe us when we say that painting is therapeutic! Play with colours, paint and draw together & unleash your inner child with your children, you're gonna have a great time. Oh, don't forget to record these special moments and enjoy it during their growing up years.
These were some of our recommendations. We'd love to hear from you, so do tell us what creative ways are you using to keep your kids engrossed?