Delhi
10 Delicious Reasons Why Horn OK Please Is A Food Blogger's Paradise
Hola, wonderful readers. So, y'all must be aware that 7th edition of Horn OK Please - Delhi's Happiest Food Festival, presented by MAGGI FUSIAN and co-powered by Fresca Juices & POLO - The Mint With The Hole is coming back this February with its V-Day edit, right? Yep, it'll take place from 14th - 16th of February i.e. Friday - Sunday at JLN Stadium and we're in seventh heaven. Well, needless to say a food fiesta is definitely every foodie's paradise but with a myriad of food stalls where you find mouth-watering fare, we're here to tell you why it's a haven for food bloggers as well. So, without any further ado, let's dig into the list.
1. 150+ Vendors Serving 1000s Of Dishes Under One Roof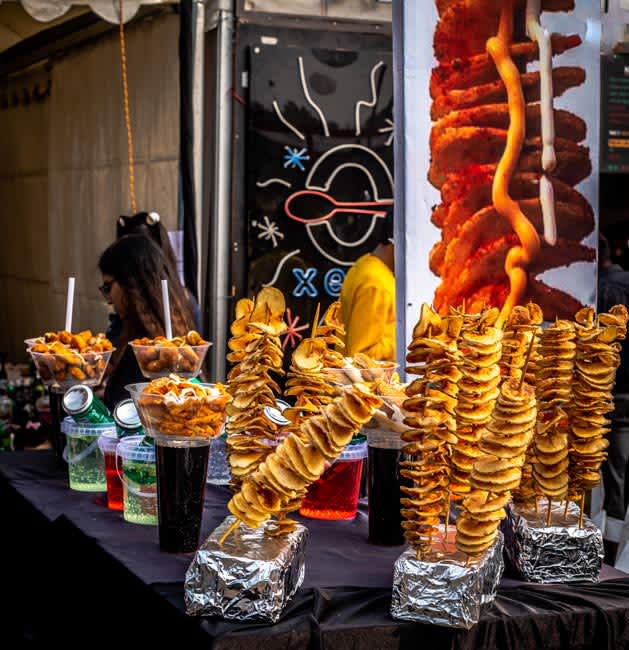 Yep, you read that absolutely right. So, you can find a number of vendors over here serving an array of drool-worthy dishes that you can cover in one place. And the fact that you can find insane varieties of yummies here, that's something. What's better than finding everything that you've ever wanted to cover in one place? Nothing at all! 
2. Tons Of Yummies Priced Under 250 Bucks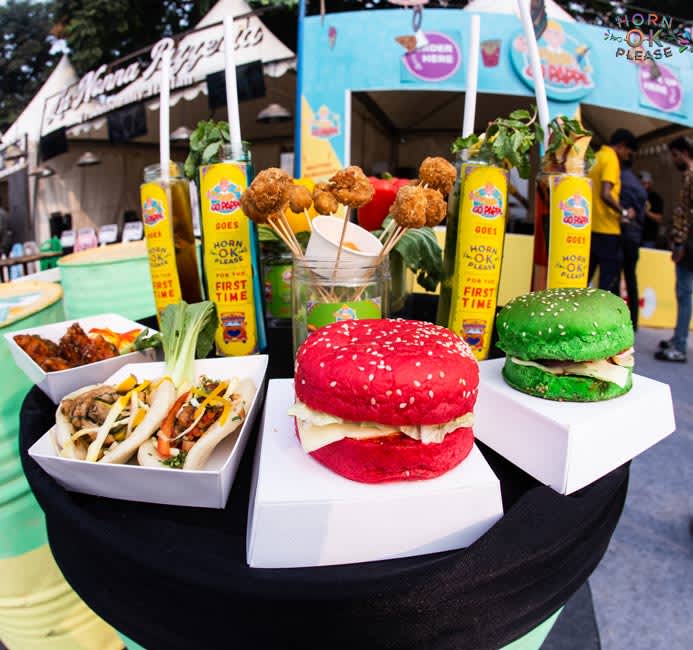 If you're a foodie and have an active blogging feed then you'll understand that covering different dishes can sometimes be an uncomfortably expensive affair. Well, you needn't worry, because there will be plenty of vendors at Delhi's Happiest Food Festival who will be pampering you all with dishes priced under Rs 250 which won't burn major holes in your pocket and give you many tempting options to cover!
3. Endless Hatke Dishes To Tantalise Your Taste Buds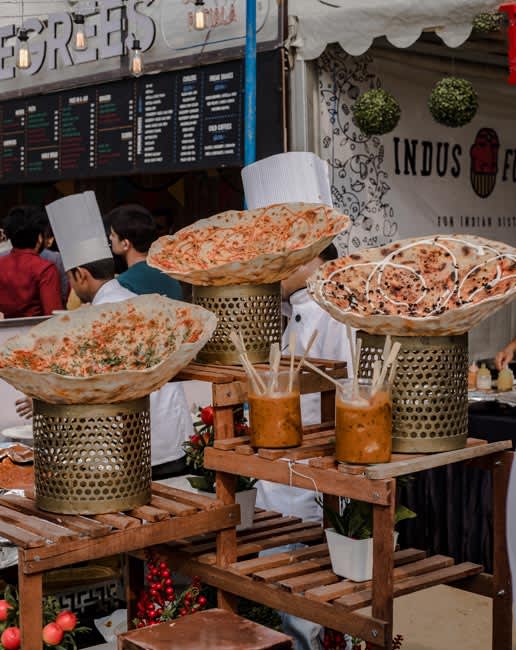 If there's one thing Delhi's OG food festival is known for, it's definitely the vast array of hatke dishes. You can get your hands on TONS of quirky dishes so prepare to be spoilt for choices. Plus, with all the coolest options available, isn't it a great way to cover all those out-of-the-box treats you have been eyeing for the longest time?
4. One-Stop-Shop For THE Most Popular Eateries In Town
From Dayum to The Woodbox Cafe and more, you'll find them ALL over here. Previously, Horn OK Please has seen popular names such as The Milkshake &
Co., Xero Degrees, Indus Flavour, Koyla Kebab and so many other super popular names that will be a great opportunity to cover. After all, why hop all over the city when you can find 'em all over here?
5. The O.G. Fest For Overloaded Dishes & Platters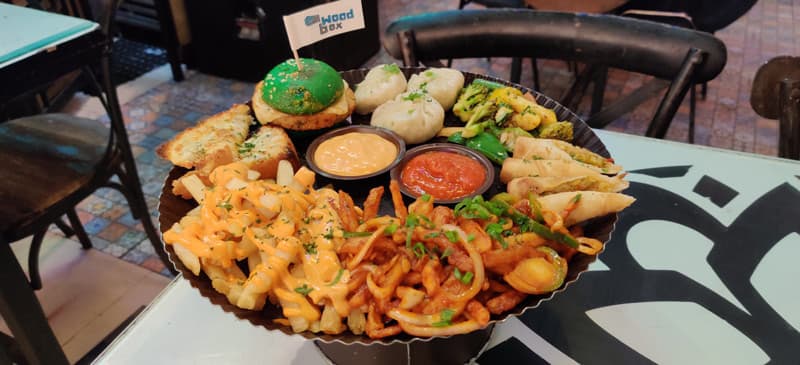 The food fiesta saw some really popular platters that were a crowd winner such as Herbivorous Platter and Grub Tub, to name a few. Yep, so instead of going to just one restaurant and covering platters for your feed, isn't it better to cover these at the fiesta itself, where you can also sample yummies from other stalls?! Sounds like a win-win situation to us.
6. Eateries From Across India At One Place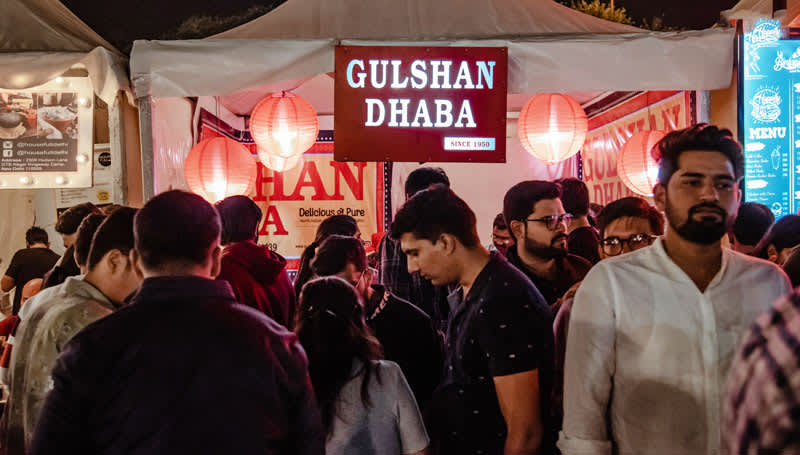 You might just find eateries from all over the country this time and we're so excited. Previously, this carnival has featured bigwigs like Gulshan Dhaba all the way from Murthal even. Plus the fact that you can try different kinds of Indian cuisine at the fest from the vast number of stalls that will be present over here? It sounds like an excellent idea and definitely a more cost-effective way to cover them all under one roof.
7. A Range Of Insta-Worthy Drinks & Food To Sample
Picture Credits: forgodscakebakery
Just trying out grub is so passe now, it's the age of capturing everything for your social media feed. And so the supremely Insta-worthy drinks and food at this amazing fest will come to your rescue. You don't have to worry about this department as there will be a number of quirky as well as delish options that won't only please your tummy but also help you ace your Insta game!
8. Special Valentine's Day-Themed Dishes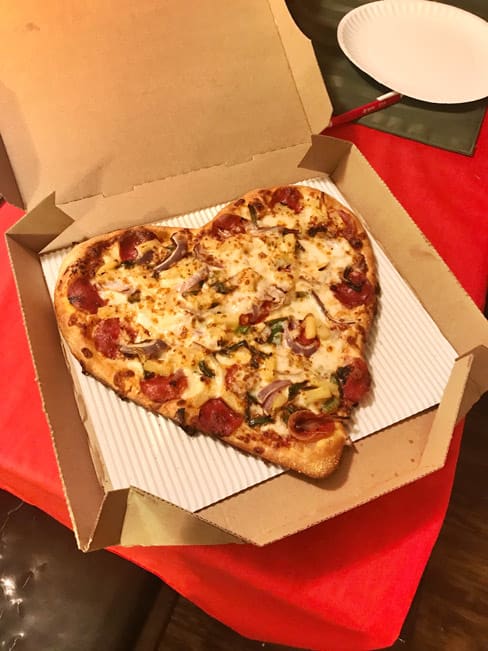 Y'all know how Horn OK Please is all set to make a comeback this Valentine's weekend, right? Well, it's only fair that there also be dishes that are based on this theme. Yep, you might just find dishes Valentine's Day themed dishes here that will just make your social media feed stand out from the rest!
9. A Sinful Variety Of Desserts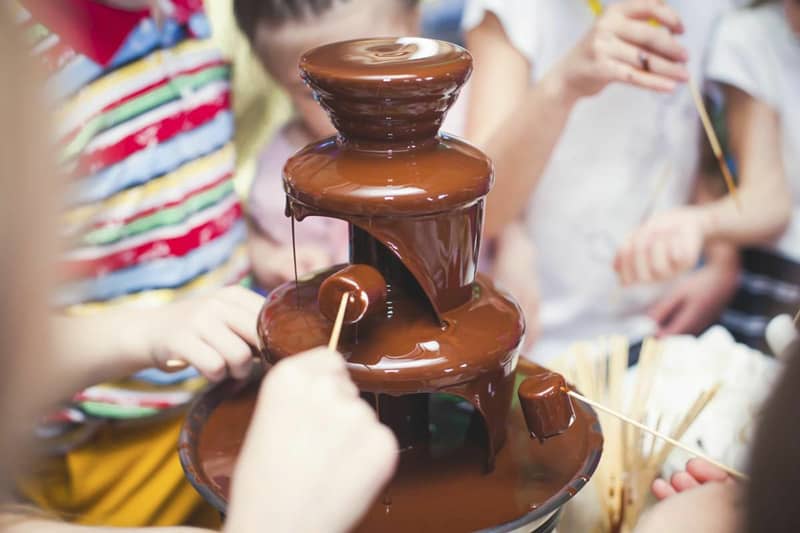 The festival is known for its CRAZY options when it comes to desserts. It's basically a haven for people with that insatiable sweet tooth and did we mention a paradise for food bloggers as well? Yep, with multiple options in decadent sugary treats including brownies, a chocolate fountain, loaded waffles and black ice cream and LOTS more, this rad fiesta is a must-visit for sure!
10. Great Content For Your Feed!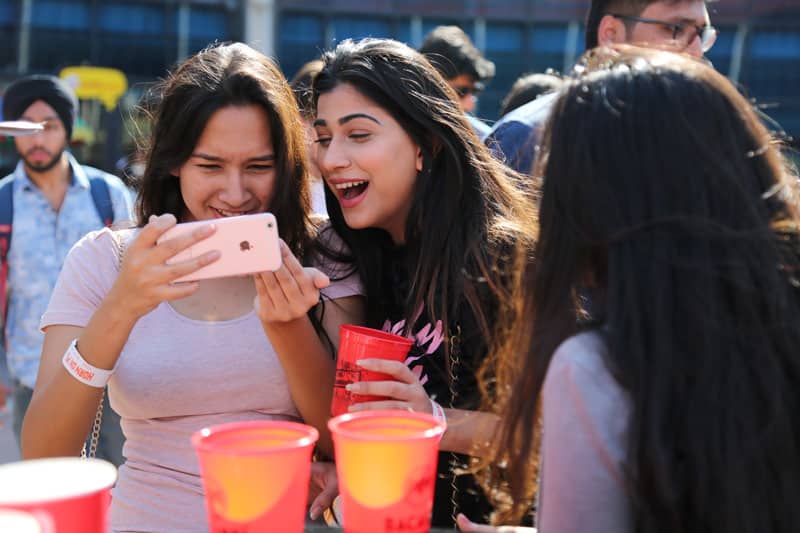 There being so much to cover in terms of food, live music & amusement rides for those Insta-stories and quirk bazaar where you can shop for anything and everything, Delhi's Happiest Food Festival is where you must be. After all, where else can you find so much kickass content all at one place in the city?
We have given you a list of reasons why you must attend this one. Now keep your GoPro ready and book your tickets ASAP! 
When | Friday - Sunday, 14th - 16th February
Where | Gate No.2, JLN Stadium
Entry | Rs 149 Onwards
Timings | 12 Noon - 10 PM
Book Your Tickets Online Here | https://www.nearbuy.com/delhi-ncr/horn-ok-please-food-truck-festival-pragati-vihar
RSVP On FB Here | https://www.facebook.com/events/586675582186475/