Delhi
10 Crucial Things To Add To Your Checklist Before Going On a Bike Trip
The thrill of discovering the annals of a massive country on a bike cannot be put in words. Bikers, undoubtedly, have a love affair with adventure. Now that summers are here, it's about time to get planning and buckle up. Here are some important prerequisites to check on before heading over to that much awaited biking trip!
1. Invest in Proper Riding Gear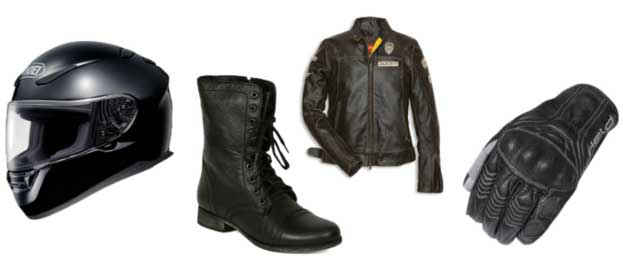 A complete riding gear may save you from incurring serious injuries. And if you think that riding gear is too hot to wear – remember, it is always better to have sweat on you than blood! Research well, and invest in a good, reliable brand so that your gear lasts you through many biking trips. So get your basics and ride on.
2. Take Note of Climate Conditions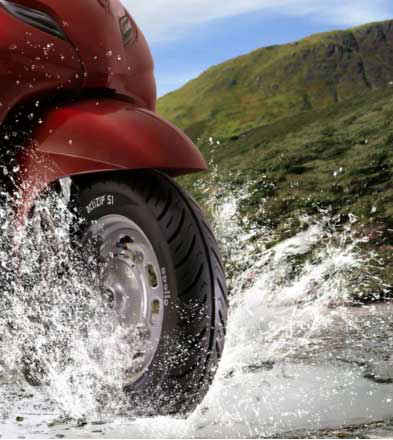 A perfect bike ride can be ruined by sudden rainfall, thunderstorm or any unexpected climate change. Hence, it's always better to rely on the weather forecast before chalking out your biking trip. One way to go about planning it is to refer to the best time to go bike riding, for instance, in case of places like Ladakh, the suitable time is from mid-May to mid-October, which is good-to-have information.
3. Map Out Your Journey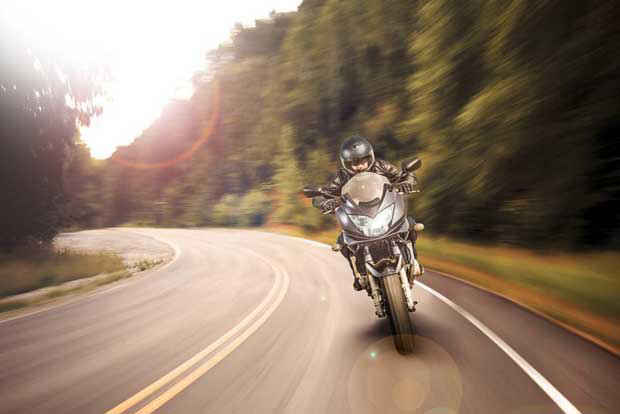 Discovering unchartered places is fun, but not when you're clueless about them! Check your estimated time of arrival (ETA), time to start, expected traffic and stop overs to unwind at. Ensure that you've mapped out the safest route (not the most thrilling), and for good measure, throw in a good GPS system! So rev up that beast for an unforgettable experience and map out your journey.
4. Carry a Road Map
A biker must never leave home without a road map. It is one of the most crucial elements while planning your trip, as it helps you in reaching your desired destination with minimal fuss and few detours. Plus, it's always a good practice to chalk out regular stopping points and convenience eateries throughout your trip. So grab your map, mark your route and make your way to cruising along the road less travelled.
5. Pack These Assorted Essentials & Make Your Life Easier
Once you've mapped out your route, you need to be prepared for the most fun and undiscovered routes. These routes are certainly less travelled and of course less developed. To keep inconvenience at bay, you need to pack a few daily essentials like a charger bank, extra cash on hand, a pair of gloves, a blue tooth headset and extra protein bars to keep you going. These essentials will come in handy, especially since on some routes convenience stores are nowhere to be found. 
6. Fuel Up Good
What coffee is to you, fuel is to your bike! Without it, your motorcycle cannot go the long haul. So it's always advisable to fill your tank full before heading to that trip you've been yearning for. Don't rely on petrol pumps along the way, as you never know where you might end up getting stranded! One way to keep your fuel going for a longer time is to have good tyre pressure, as it saves fuel. Or you can also carry some extra fuel in a little container for emergencies (much recommended!). 
7. Do a Thorough Check of Your Tyres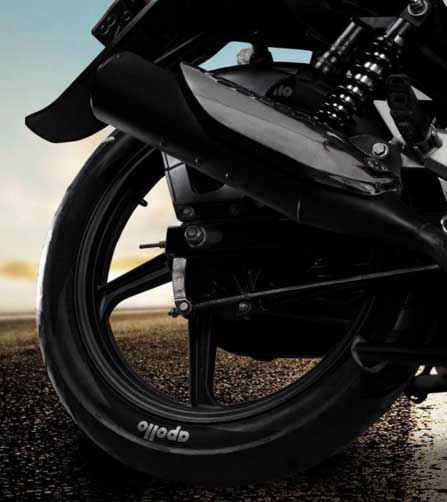 One of the easiest adjusted variables on a bike, and also the most crucial one, is checking tyre pressure. An adventurous ride on a bumpy, curvy and rocky road without good tyre pressure can make your motorcycle wobble at the slightest bumps. Also, before hitting a rocky road, you must think about the hygiene of your tyres, especially whether they're clean enough and if their tread patterns are maintained. Once your tyres are all set, you're ready to go for that exciting adventurous trip!
8. Slow Down On Hair Pin Bends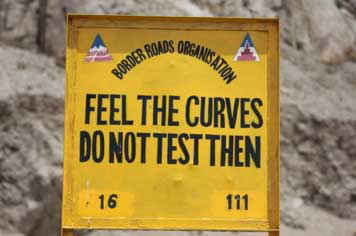 Curvy roads do give us that much needed thrill and adrenaline rush, but our inner speedy monster can be dangerous too! To make sure that you adhere to the safety rules, places like Ladakh have pretty quirky road signs saying "You are not being chased" or "Impatient on road, Patient in Hospital". With such catchy and witty sign boards, we're sure this message will latch onto you forever. Ensure your safety first, and have a blast!
9. Go as a Group or Go Solo
Riding with your speedy bros, taking good pictures and experiencing that thrill together is an experience you wouldn't trade for anything in the world. While group riding can create indelible memories with friends, riding solo is also a good idea. Biking is a way to discover places while rediscovering yourself. So if you want to de-stress and spend some quality me-time, go solo biking once in awhile. 
10. Ensure Your Safety
Last but not the least, you must ensure your safety beforehand. Adventure is all fun and games only until your bike works well. It's wise to check on your motorcycle controls - if its pedals and levers are properly adjusted, check for leaks, cracks, bulging and chafing in your hoses and check if there is any interference with your cables. Having done all that, you are all set to head on to that thrilling trip you've been dreaming of!
A biker seldom knows the importance of good tyres! The launch of the new Apollo Bike Tyres exclusively for the entry level two wheeler segment has amazing features like a good grip, safety with excellent dry and wet braking, high speed cornering stability besides so much more; you definitely can rely on these sturdy tyres. Go give them a spin!
Check them out here: www.apolloactiseries.com