Delhi
10 Best Places To Visit In The City With Bae To Enjoy The Beauty Of Spring In Full Bloom
It's that time of the year when the whole city of Delhi is engulfed in blossoming bright flowers, lush trees that are so vibrant, they seem to be painted a fresh coat of green. Delhi looks resplendent during the spring months of March and April with majestic weather and clear blue skies. So this spring season delight your senses with new sights, sounds & tastes - keep reading to know more!
1. India Gate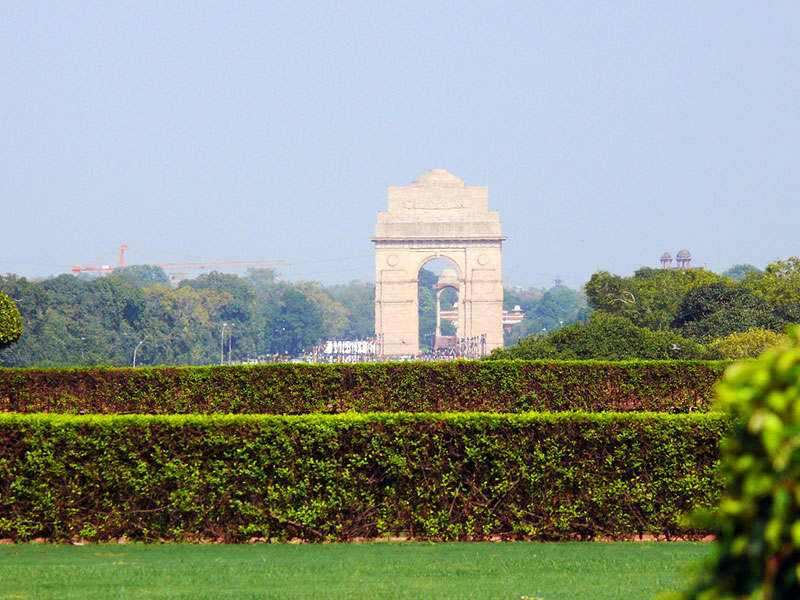 This place with its magnificent, scenic views is the go-to place for the majority of Delhiites during the beautiful spring season. You can nibble on the roadside bhelpuri here, have freshly squeezed lime juice and just relax in the lap of nature!
Where | India Gate - Rajpath
Entry | Free
2. Garden Of 5 Senses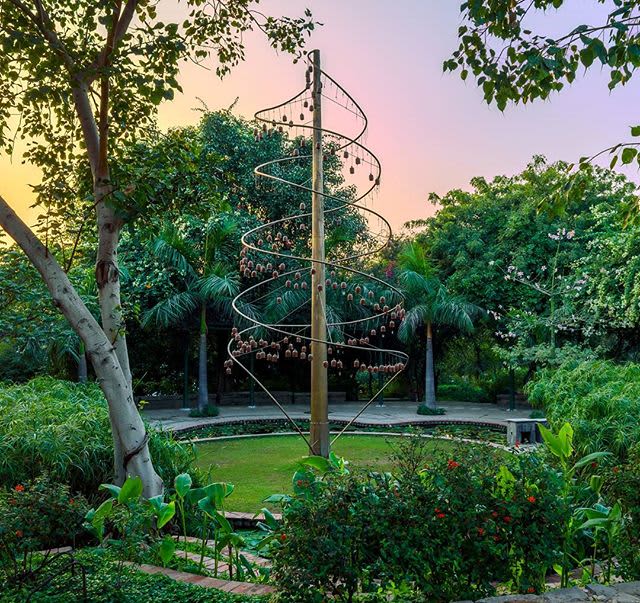 Picture Credits: bktravelstheworld
Just like the myriads of gardens occupy space in the capital city, this student-fave place is at its absolute best during the brief season of spring. Strolling at the thriving parks here will let you enjoy bright and vibrant hued flowers which feel like a breath of fresh air compared to the grey and gloomy shades of winter!
Where | Garden Of 5 Senses - Westend Marg, Saidulajab, Saiyadulajaib, Saket
Entry | Free
Check Out Their FB Page | https://www.facebook.com/Garden5Senses/
3. Ahimsa Sthal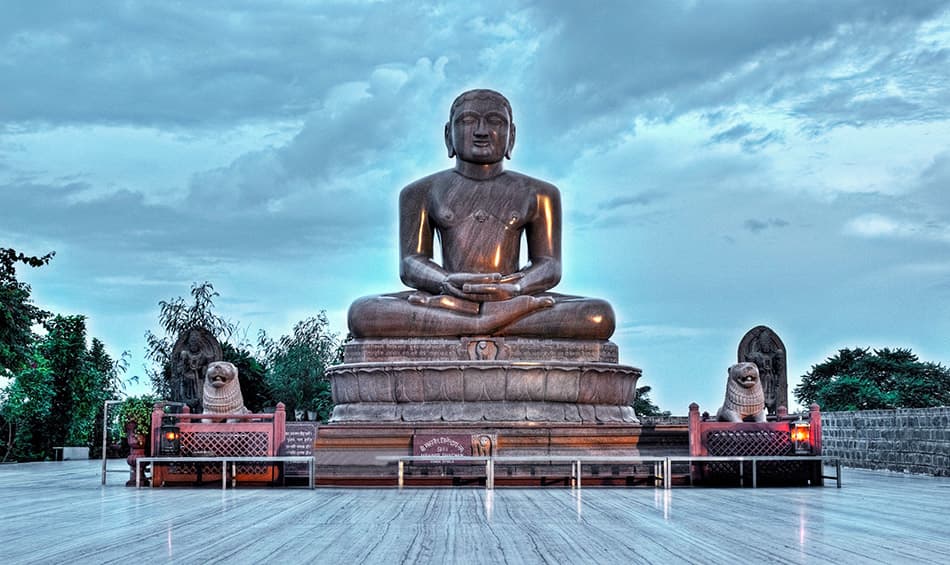 Spring is legit the best time of the year to check little- known places off your lists in Delhi. One such place is Ahimsa Sthal. The pleasant, breezy weather will transport you to a state of tranquillity and calmness that is only possible if you go out and about to explore new places. You can meditate in the park area, walk around the place or simply experience peace in its entirety!
Where | Ahimsa Sthal - Butterfly Park, Qila Rai Pithora, Sainik Farm
Entry | Free
4. Agrasen Ki Baoli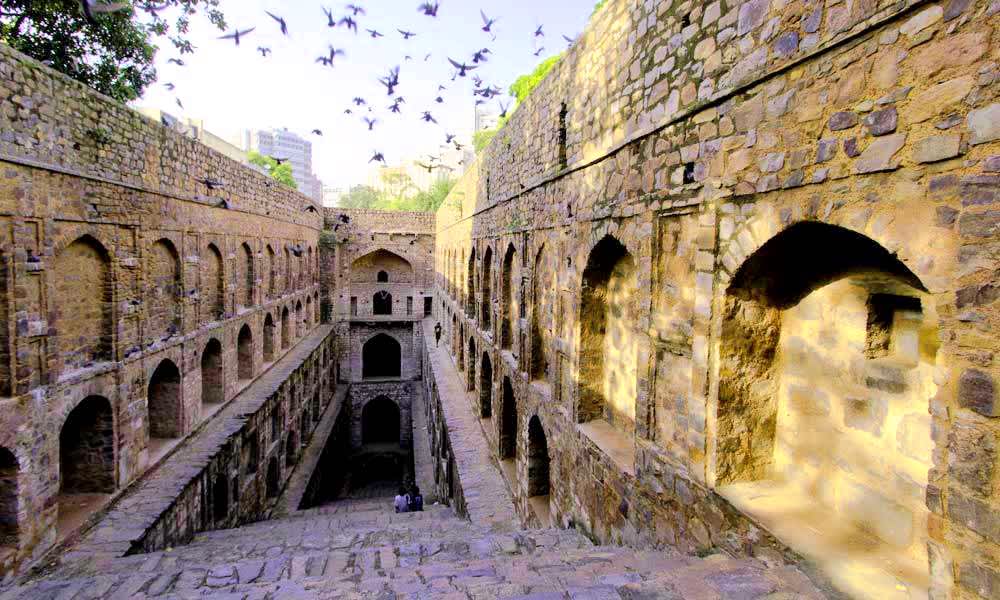 This historical landmark has been trending all over the social media and rapidly gaining popularity amongst the youngsters for their impromptu post-college chill sesh, as a backdrop for a YT video or as an ideal place for a fab photoshoots. Now imagine doing all this fun stuff in the absence of the bone-chilling cold of December and scorching summer heat of May. Call out all your friends and chill at this place, during the sweet spring weather!
Where | Agrasen Ki Baoli - Hailey Road, Near Diwanchand Imaging Centre, KG Marg
Entry | Free
5. The Red Fort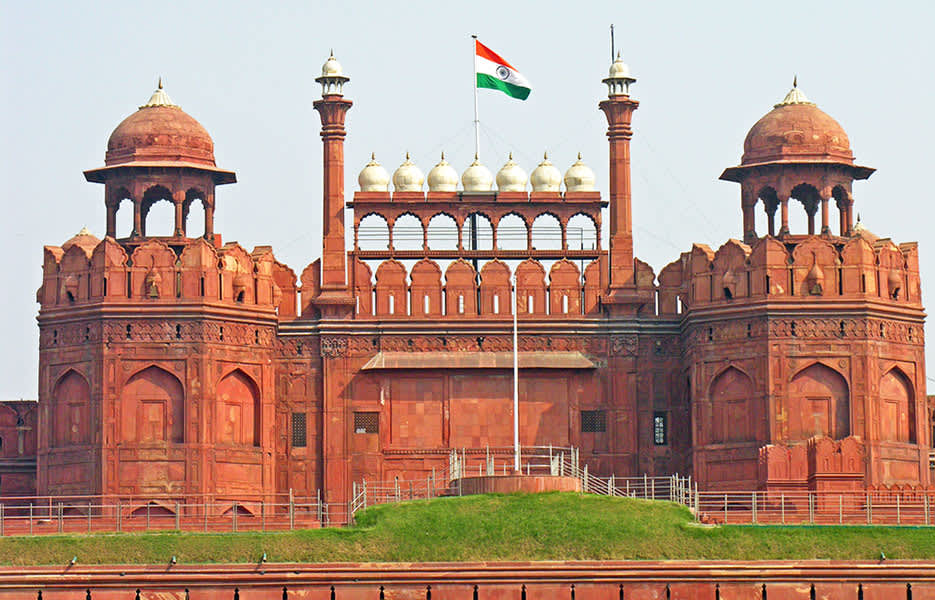 With the onset of this wondrous weather, Red Fort during the spring looks extra spectacular and royal. We're sure you've been there plenty of times but drop by during the months of March and April and you'll know what we're talking about. Scoot over with bae and immerse yourselves in all the awe-inspiring history of the Lal Quila!
Where | Red Fort - Netaji Subhash Marg, Lal Qila, Chandni Chowk
Entry | Rs 30 (Adults) & Rs 500 (Foreigners)
6. Lodhi Gardens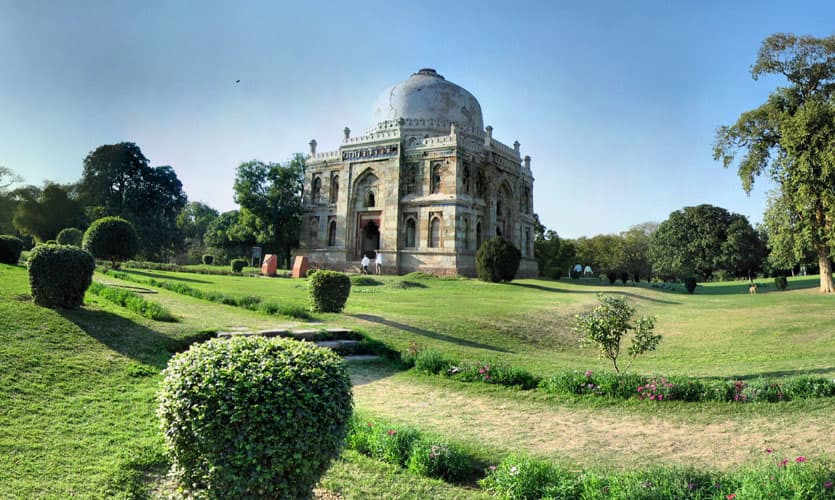 The Indian spring, shorter while it may be, is an absolutely sublime thing to witness and going to the Lodhi Gardens is hands-down a must, for the novice buds metamorphose into fine, young flowers. The whole environment and the milieu at this place will make you all swoony and giddy inside!
Where | Lodhi Gardens - Lodhi Road, Lodhi Gardens, Lodhi Estate
Entry | Free
7. The Lotus Temple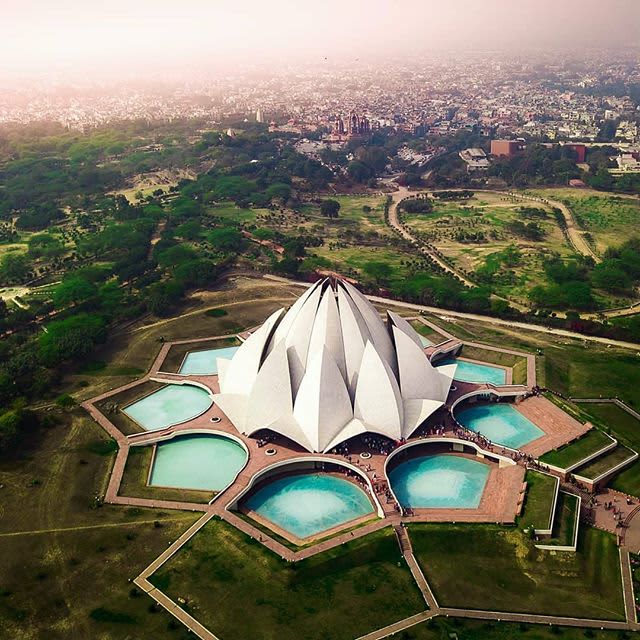 Picture Credits: wheresmonti
Lotus Temple is one of the few places in Delhi that everyone needs to visit at least once! And what better time than the blessed weather of spring? The beautiful infrastructure of the temple will make your jaws drop and compel you to spend your precious weekends evening, idling around and marvelling the exquisite beauty of this place of worship!
Where | Lotus Temple - Lotus Temple Road, Bahapur, Shambhu Dayal Bagh, Kalkaji
Entry | Free
8. Humayun's Tomb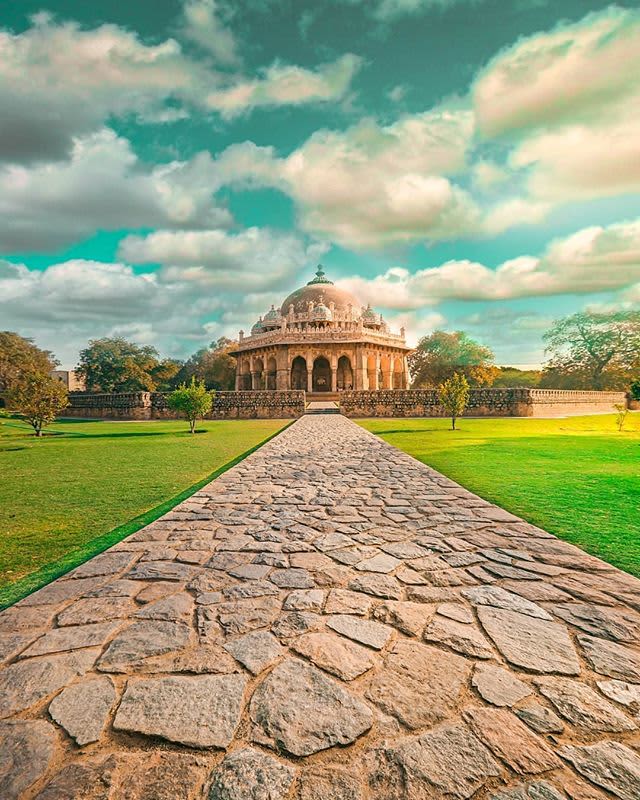 Picture Credits: travelwithkarthik
Have you lived in Delhi forever but still haven't checked out this rad place? Well, this is your time to dash over with your entire gang in tow to this stunning beauty to awaken the history-buff in you!
Where | Humayun's Tomb - Mathura Road Opposite Dargah, Nizamuddin, New Delhi
Entry | Rs 30 (Adults) & Rs 500 (Foreigners)
9. Dilli Haat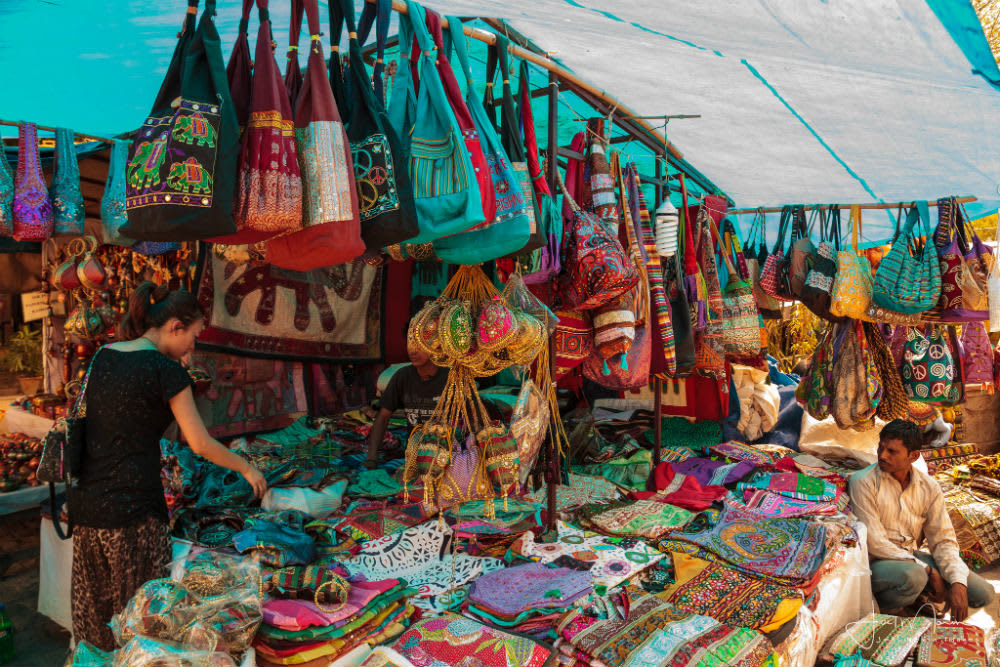 Always cancelled shopping plans at Dilli Haat, citing reasons like its too cold or too hot? Well, folks, the perfect weather of spring is just around the corner. So drop all the excuses, move your lazy bums and walk over to the different colourful stalls, culturally rich diverse lanes of Dilli Haat that never cease to astound us. Better even, shop for summers already!
Where | Dilli Haat - Sri Aurobindo Marg, Dilli Haat, Kidwai Nagar West, Near INA
Entry | Rs 30 (Adults), Rs 10 (Children) & Rs 100 (Foreigners)
10. Purana Qila Lake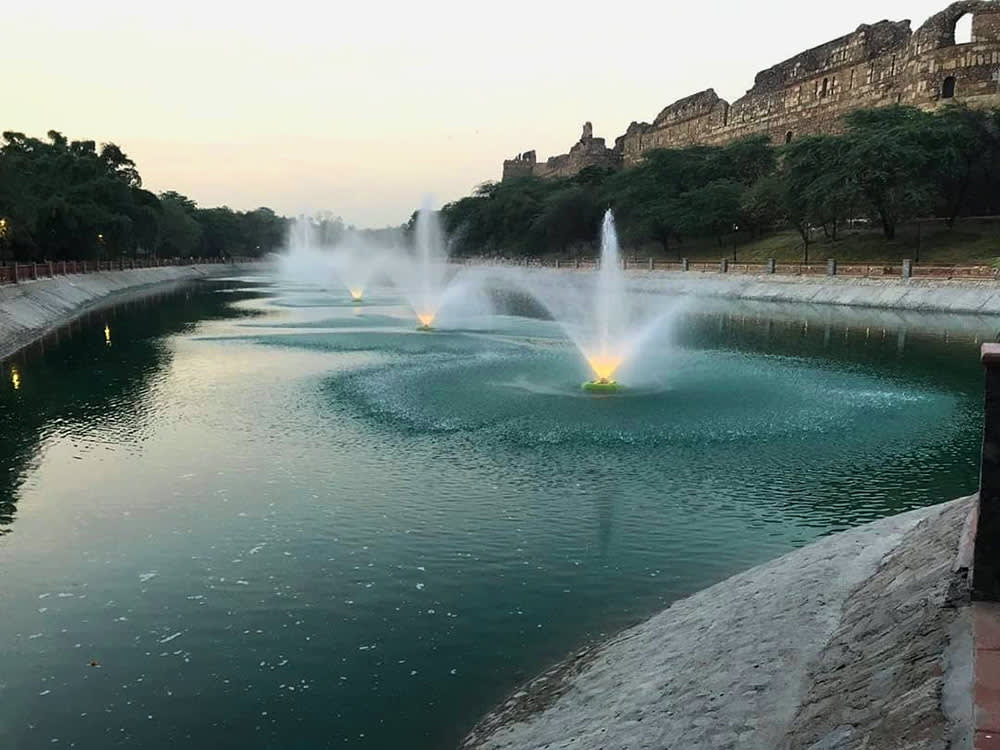 Spend time by this mesmerizing lake to enjoy the spring season at its fullest. The lake is bedecked with pretty fountains and a grand panoramic view that lets you swing back and forth in the lap of nature!
Where | Purana Qila Lake - Pragati Maidan
Entry | Free
Don't hold back the explorer in you, take full advantage of Delhi's surreal spring and get lost in new places, every day!