Delhi
10 Best Indian Coming-Of-Age Movies We Will Never Ever Get Tired Of!
The best coming-of-age movies have it all, from the first love to the first heartbreak, bittersweet nostalgia, school-time and college experiences, honesty and brutal realisations that change the course of the narration; often welcoming the unwelcome understanding of adult life with them. They make us realise that growing up is something everyone has to do even though each individual has their own journey to forge. Which is why, being the helpful sort, we went and compiled a list of the best, most heartwarming coming-of-age movies that actually taught us how to 'adult'. Read on!
1. Yeh Jawaani Hai Deewani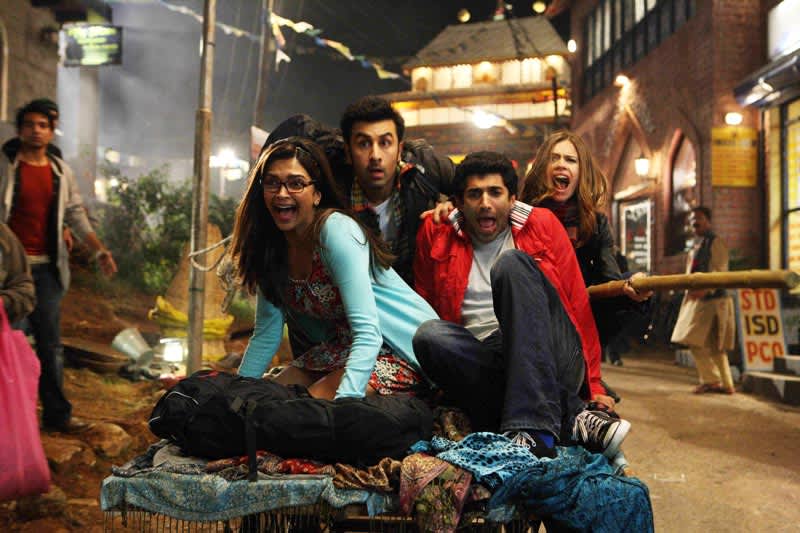 Yeh Jawaani Hai Deewani is an adventurous journey of four characters navigating their youth with a heavy helping of carefree confidence. The movie talks about insecurities, relationships and choosing what makes YOU happy. It has the right balance of masala and fine nuances that make it a great watch. AND, it'll also give you some major travel goals, so go stream it now with your squad!
Watch Online Here | Yeh Jawaani Hai Deewani
2. Zindagi Na Milegi Dobara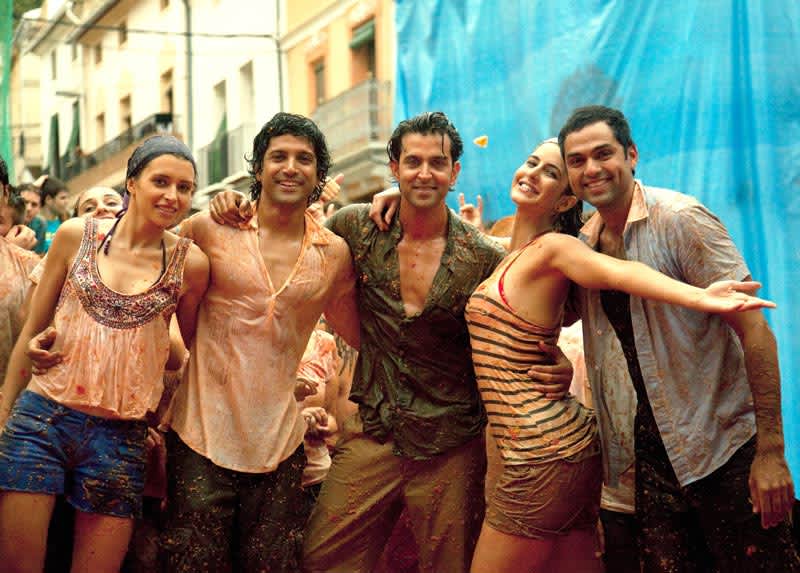 It's been 9 years but this movie, its characters and priceless scenes are as unforgettable as the day it was released. Farhan Akhtar as Imran stole our hearts with his perfectly timed comedy, his soulful poetry and his intensity, while Hrithik Roshan as Arjun spoke directly to the ambitious soul within us. Abhay Deol as Kabir is the salt to this dish of friendship and Katrina Kaif as Laila reminds us that life is meant to be lived to the fullest. Zindagi Na Milegi Dobara is the perfect salute to friendship and making the right choices, so go watch it, if you haven't already!
Watch Online Here | Zindagi Na Milegi Dobara
3. 3 Idiots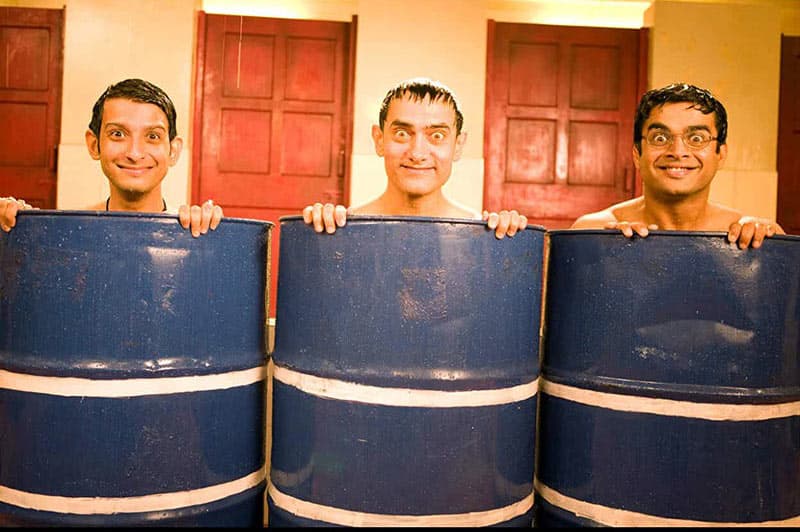 Picture Credits: imdb
It's a story about the friendship of three students at the most competitive and prestigious Indian engineering college as well as a satire about the social pressures of the Indian education system. A realistic perspective with a dash of fun, romance, comedy and the iconic Silencer with his staggering performance, this movie will make you laugh, cry and think, and for those reasons alone, it's a must-watch!
Watch Online Here | 3 Idiots
4. Wake Up Sid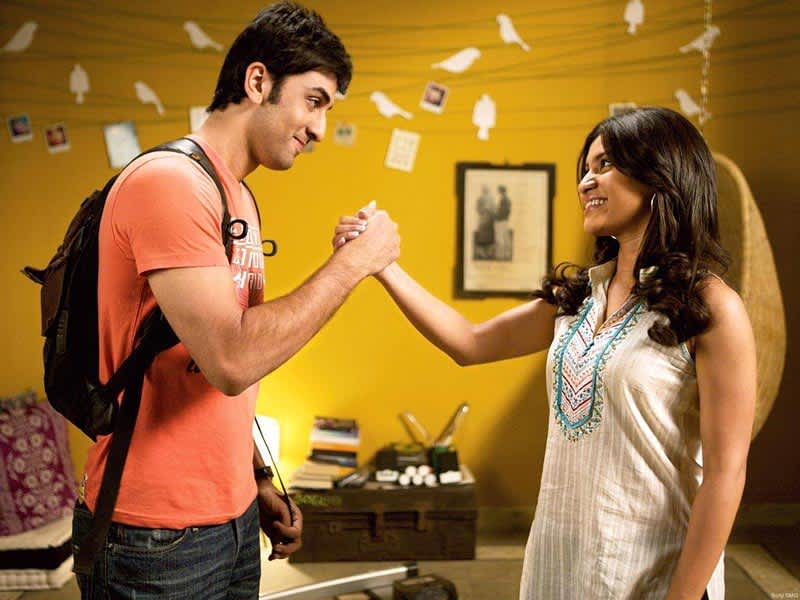 The coming-of-age of careless, spoon-fed, rich brat Sid Mehra reflects on how young adults navigate their lives, their problems, find their true identity and learn from their mistakes. In this story, Sid changes his lazy ways and is inspired to 'wake up' when he meets an independent and ambitious woman. Refreshing, simple and heartfelt, the movie will make you want to fall in love! Go stream!
Watch Online Here | Wake Up Sid
5. Dil Chahta Hai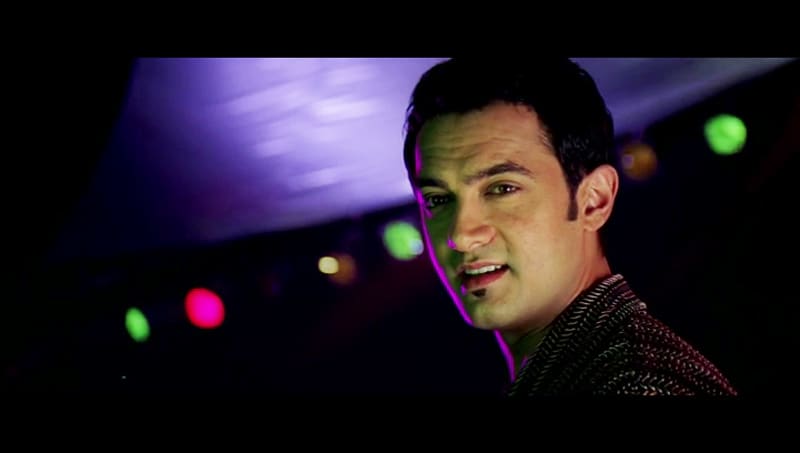 Meet three inseparable childhood friends, Akash, Siddhart and Sameer. Nothing can come between them until they realise they have incompatible tastes and different approaches to life. Akash is mischievous, Siddhart plays a mature and confident role and Sameer is often confused and love-struck. All three bare their flaws, fall in love and discover who they truly are. Through their journey, these boys become men. Need we say more? This iconic movie is iconic, for a reason, peeps!
Watch Online Here | Dil Chahta Hai
6. Queen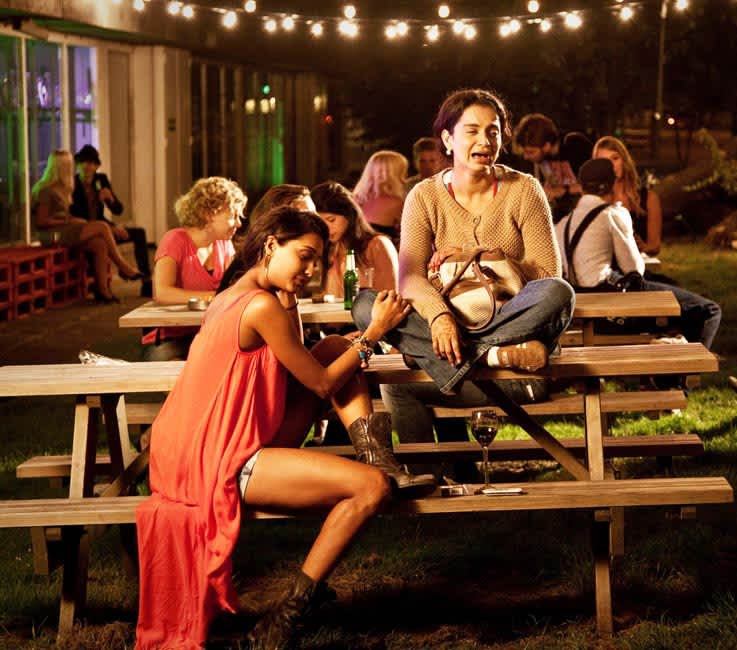 Queen is quite simply a story about growing up, learning from your mistakes, accepting that it's okay to be alone and courageously finding one's true identity and destiny. With memorable acting performances and a soulful story, it's an inspirational movie about being self-sufficient and breaking all barriers. If you're ever feeling blue, go watch this movie to feel inspired and refreshed!  
Watch Online Here | Queen
7. Jaane Tu Ya Jaane Na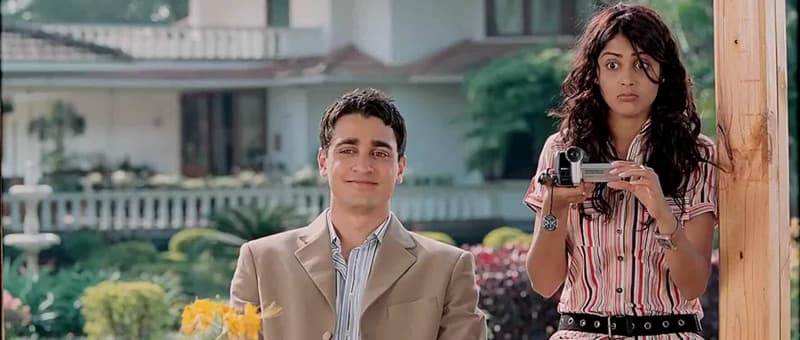 Picture Credits: imdb
An adorable and endearing tale of friendship, love, heartbreak and eventually going to college and growing up. This one's a journey of discovering what true love and friendship really mean, making us realise how Rats and Meow, two completely different people, can be perfect for each other in some odd, impossible and peculiar way. Want a dose of love and friendship? Stream this now with your besties!
Watch Online Here | Jaane Tu Ya Jaane Na
8. Rang De Basanti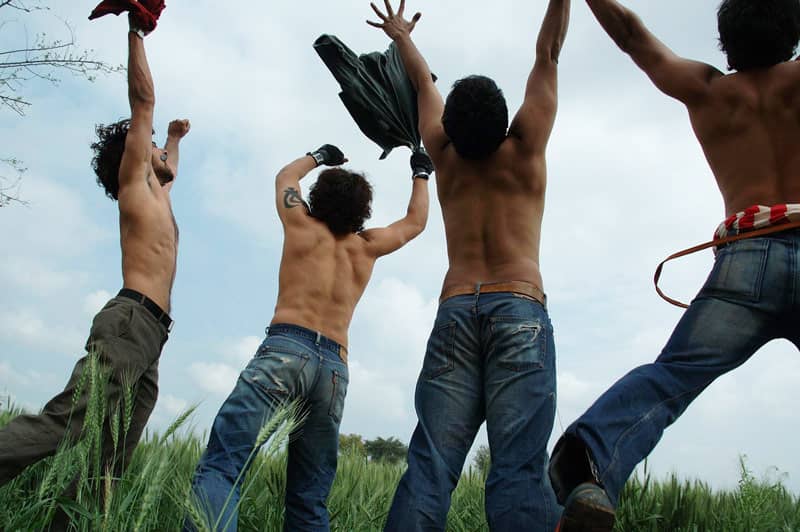 A film that ticks all the boxes: excellent story, screenplay and performance; carries a social message, has delightful comic relief scenes AND is emotional and touching. It also talks about patriotism and being proud of our heritage. You literally will not be able to stop watching this movie, that's for sure. So what are you waiting for? Grab some popcorn and binge-watch away!
Watch Online Here | Rang De Basanti
9. Kai Po Che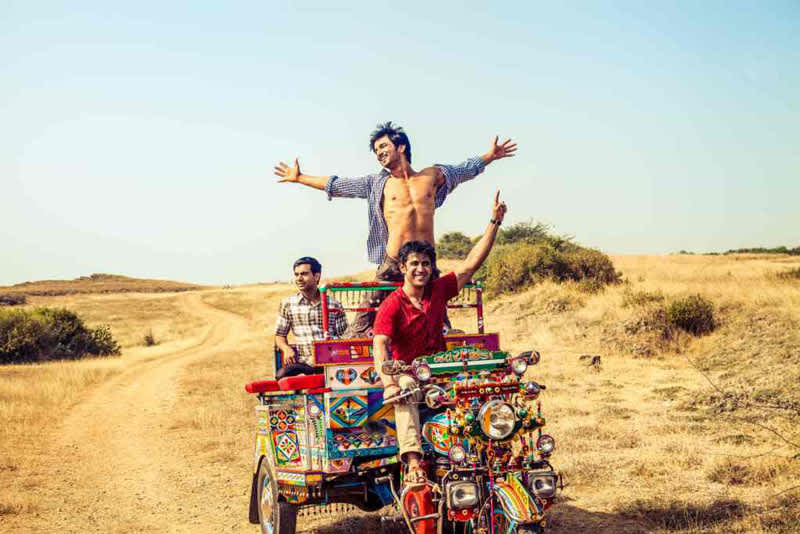 Kai Po Che is set in the backdrop of the political unrest that happened in 2002 in India. An emotional and realistic tale of three mismatched, ambitious and driven friends who are trying to make their way in a fractured society, it gives us a glimpse into the reality of religious conflicts and their consequences. Watch this one for serious discussions and a happy ending!
Watch Online Here | Kai Po Che
10. Highway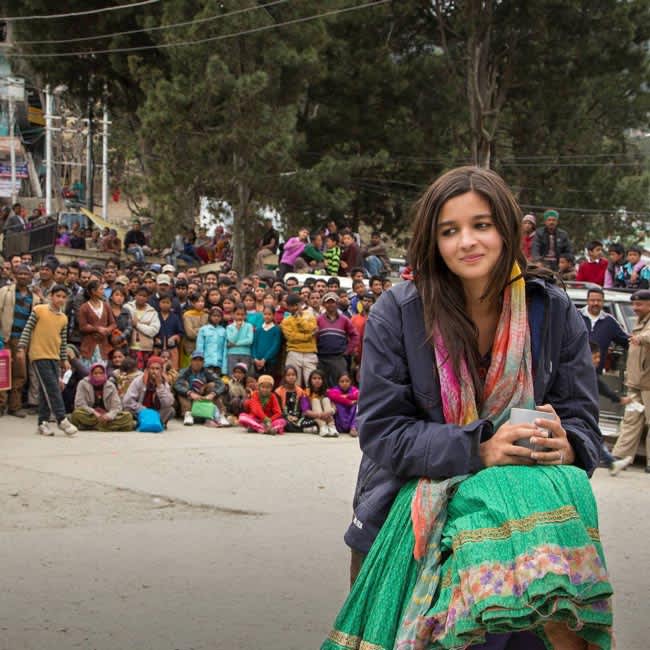 In this thriller-drama, on the night before her wedding, a young woman finds herself abducted and held for ransom. Soon, she begins to develop a strange bond with her kidnapper. An ambitious and enchanting piece of work that takes you into uncharted territory, this one's a unique story about finding one's freedom in captivity. Alia Bhatt's amazing acting prowess is just the cherry on the cake, so bookmark this one!
Watch Online Here | Highway
There you have it! Stream these movies now for a dose of inspiration!