Delhi
10 Bang On Reasons Why You Gotta Be A Part Of The Lil Flea This Weekend
The happiest & largest flea market, The Lil Flea, is back in Delhi with the best of homegrown retail brands, flavoursome food, delightful music and days that hook you in and nights that leave you wanting more! Save the dates as we give you guys 10 reasons why you gotta visit this not so lil flea market!
1. Fill Your Shopping Bags With Quirky Accessories
All things aside, shopping at The Lil Flea is what you must look forward to. 250 of the country's best and carefully curated, homegrown pop-up shops with over a hundred of them from outside of Delhi are gonna be showcasing their products. From dreamcatchers to quirky stationery to trendy trinkets and dresses, The Lil Flea is a shopper's paradise so make your way over with your bulging wallets for that much-needed wardrobe makeover!
2. Delish Grub To Munch On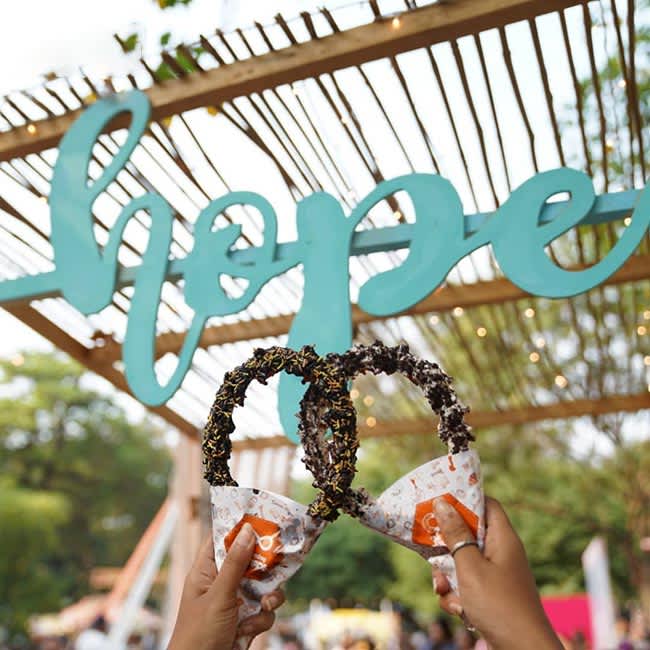 The Lil Flea will feature 50 delicious food brands and artisanal bakers to beckon the glutton in you. As you stroll the fiesta, make sure you drop by the food shops and get yourself some delish dishes. Some of the eateries you can find over here include Binge Bites, Moktoo, The Budapest Bakehouse, Fat Lulu's, Demould, Cream Of Ice and more. Can't wait to dig into these yummies! 
3. Sway To Music By Homegrown Artists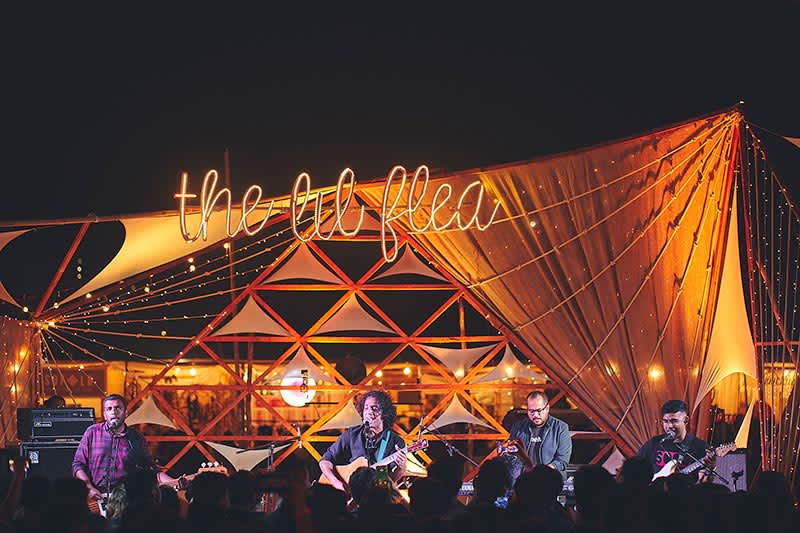 The Lil Flea will feature 9 stellar performances by the country's most talented Indie bands with their original sounds and fresh tunes for your playlists such as Clayton, Raghav Meattle, Fiddler's Green, Kamakshi Khanna, The Revisit Project, Jass b'stards, Ditty, Tanya Nambiar and Indian Ocean. Get ready to sway and groove to the beats of these performances and we're sure you're gonna walk out with the biggest smile on your face!
4. Open Air Cinema To Enjoy Movies With Your BFFs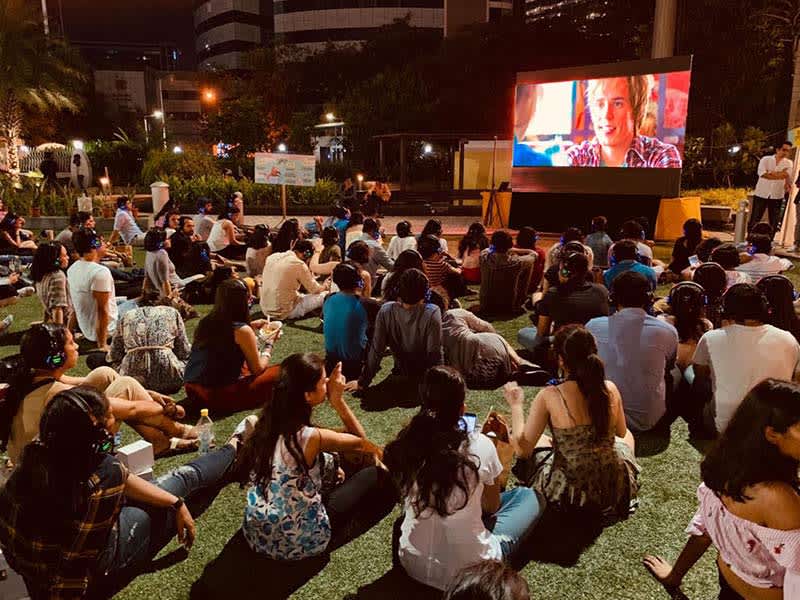 For their open-air theatre, these guys will be showcasing some internationally acclaimed movies like Her, Pretty Woman, Little Miss Sunshine, Amelie, Midnight In Paris and One Flew Over The Cukoo's Nest. Prepare to snug in for a cinematic experience under the stars here! These classic tales are sure to take you back in time, on a rollercoaster ride and the best part is that the movies are complimentary with your entry ticket!
5. Magic, Stand-Up Comedy & More To Keep You Entertained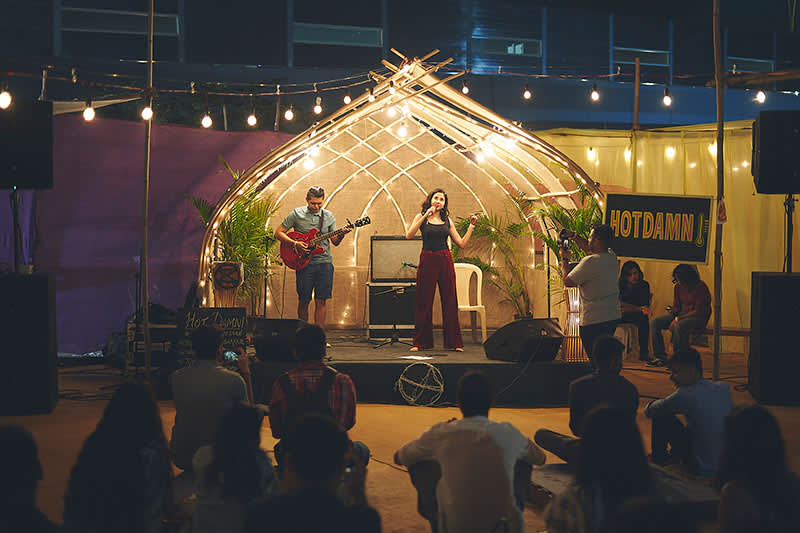 Apart from the main stage, there will also be an alternative stage with open mics, stand-ups & magicians and storytelling sessions. Brush up your poetry skills and head over to the open mic so that everyone gets to know your real talent. Alternatively, you can take the kiddos out for a magic show or enjoy some stand-up comedy acts yourself too!
6. Play Fun Games Like Giant Jenga & More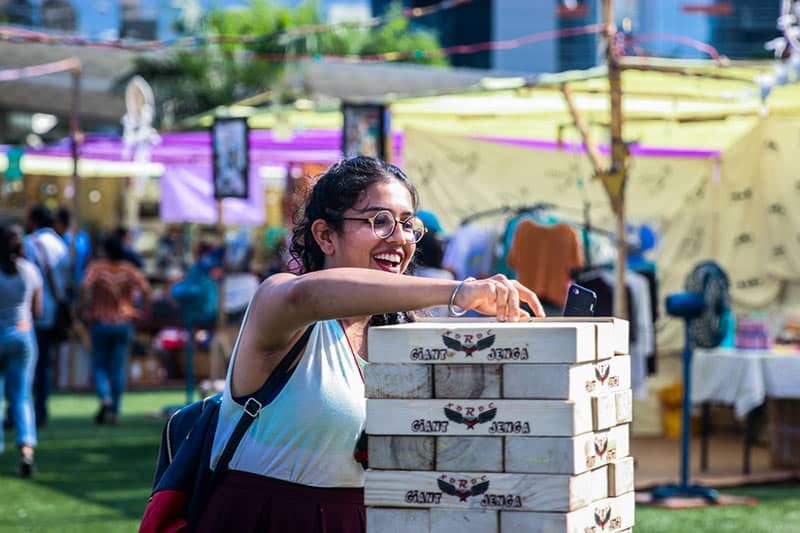 Call up your BFFs and your squad 'cause The Lil Flea is filled with tons of games and activities that y'all can take part in. From a giant Jenga to VR games, there will never be a dull moment here. There'll be board games, experience rooms and a whole lot of lil things to keep you engaged throughout! Make plans 'cause missing this will make you feel those FOMO pangs fosho!
7. Take Part In Some Fun Activities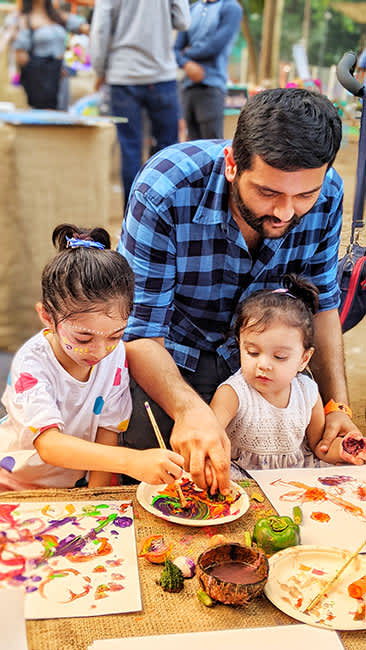 Here, you'll also be able to keep the lil ones engaged in super fun activities like painting, board games and more while you stroll around the flea market, filling your bags with funky jewellery and tons of goodies. Or you can even spend some time with the kiddos, giving them a hand with their next masterpiece!
8. A Book Exchange Where You Can Swap Happiness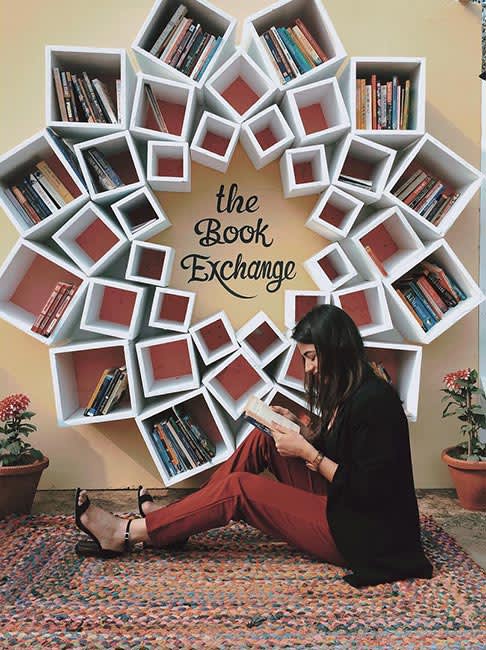 Bring your old book to The Lil Flea and exchange them for another one at The Book Exchange. From classics to modern fiction, you'll be spoilt for choice over here. Bibliophiles and bookworms, they've got you covered as well. So, dust off those old reads and who knows, you might be able to bring home the interesting novel you've had your eyes on for quite some time now!
9. Pick Up Beautiful Planters From One Lil Tree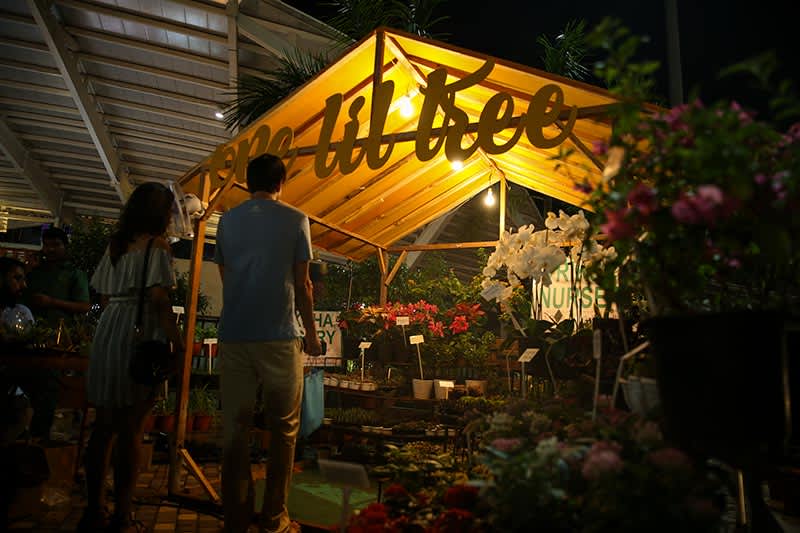 Brighten up your spaces with beautiful plants and flowers from One Lil Tree. You can pick up orchids, house plants and more from here or gift them to your loved ones. We're defo gonna drop by here and get our hands on these little beauties to spruce up our personal space!
10. Spend An Awesome Time With Your BFF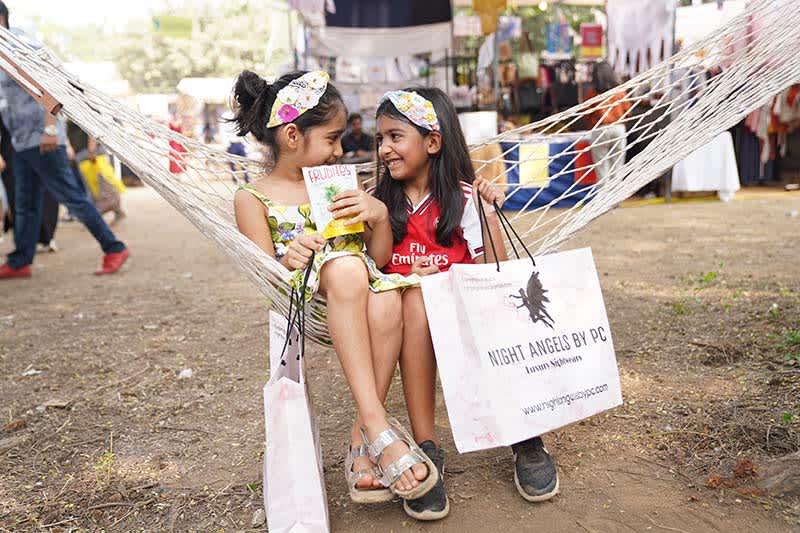 The whole vibe at The Lil Flea is what you're surely going to love. Beautifully done up teepees, engaging creative activities & many games to indulge in, The Lil Flea is best experienced with your BFFs by your side. Whatever your age maybe, you're defo gonna have the time of your lives over here!
So wait no more and book your tickets ASAP and head over to The Lil Flea that's happening from 28th February - 1st March at National Stadium. 
When | Friday - Sunday, 28th February - 1st March
Where | Dhyan Chand National Stadium - National Stadium, India Gate
Timings | 11 AM Onwards
Entry | Rs 300 Onwards
Book Your Tickets Online Here | https://insider.in/the-lil-flea-delhi-february-2020-edition-feb28-2020/event
RSVP On FB Here | https://www.facebook.com/events/3014388331918731/