Delhi
9 Awesome Places In CP To Take On That Much-Delayed Coffee Date With Your BFF
Disclaimer: Bearing in mind the current health crisis befalling the city and the world at large, we're tweaking our content policy and recommendations. Stay positive, keep hygiene levels up and don't fall prey to panic and misinformation.
Over these long pandemic months, the virus had poured cold water on all our plans with our BFFs, making us practically live out a virtual relationship with all our near and dear ones. In these times, our BFFs were the only thing keeping us sane during all those numerous morning rants over video calls or random text messages every time we started feeling claustrophobic. Now, with the situation slowly normalising, it's high time to show them our appreciation for sticking through all our breakdowns, keeping in mind all the safety precautions, of course. So pack your hand sanitizers, put on your masks and set a date with your bestie at one of these cutesy places in CP!
1. Xero Degrees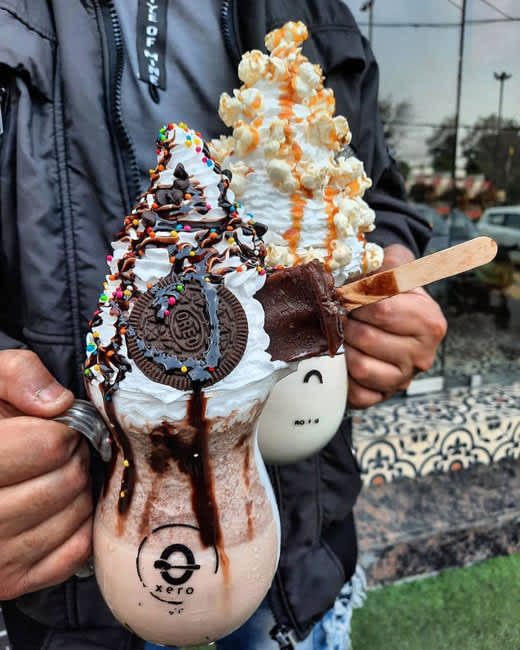 Picture Credits: sugarcoatedsins_
Though super popular for their freak shakes and cheesy dishes, this one might not be a top choice to come and grab a cup of coffee. But Xero Degrees might just surprise you when you discover their vast menu of hot and cold coffees alike - that is after you recover enough to get past their shakes menu. Our recommendations would be their Chicken Slider, Peri-Peri Fries, Doppio and Flat White. Drop by soon for a fun finger-licking experience with your bestie!
Where | Xero Degrees - L-23/9, Middle Circle, D Block
Meal For Two | Rs 750
Timings | 12:30 - 11 PM
Call Them | +91 7017 497 750
Check Out Their FB Page | https://www.facebook.com/xerodegreesco 
2. Caffe Tonino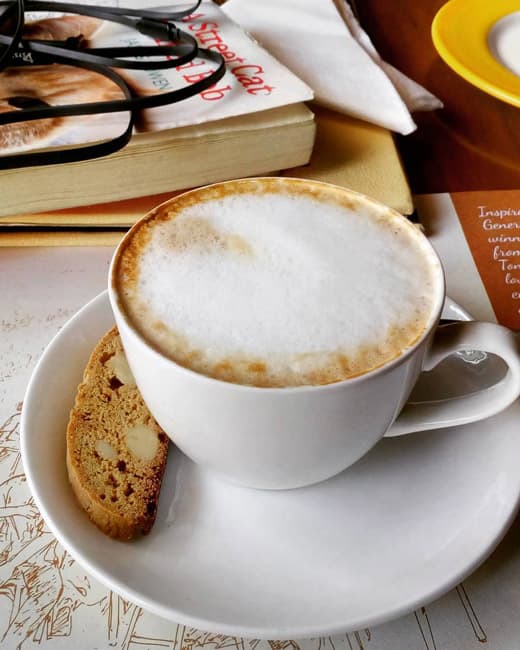 Picture Credits: talking_myna
This adorable Tuscan-style cafe is a feast for the eyes, to say the least, but also a haven of some delicious coffee and Italian cuisine. As you sit down, determined to eat your way through the entire menu, you'll be transported to the lush landscape and olive fields of Tuscany. They also have an incredible breakfast menu, so mornings will be the best time to come in with your BFF and devour their famous Frittata Siciliana with some Blended Cold Coffee or Vanilla Frappe on the side. Trust us, you and your BFF definitely won't be disappointed!
Where | Caffe Tonino - 9, H Block, PVR Plaza, Cinema Building
Meal For Two | Rs 1,500
Timings |11 AM - 10 PM
Call Them | +91 8527 974 888
Check Out Their FB Page | https://www.facebook.com/caffetonino 
3. The Big Chill Cafe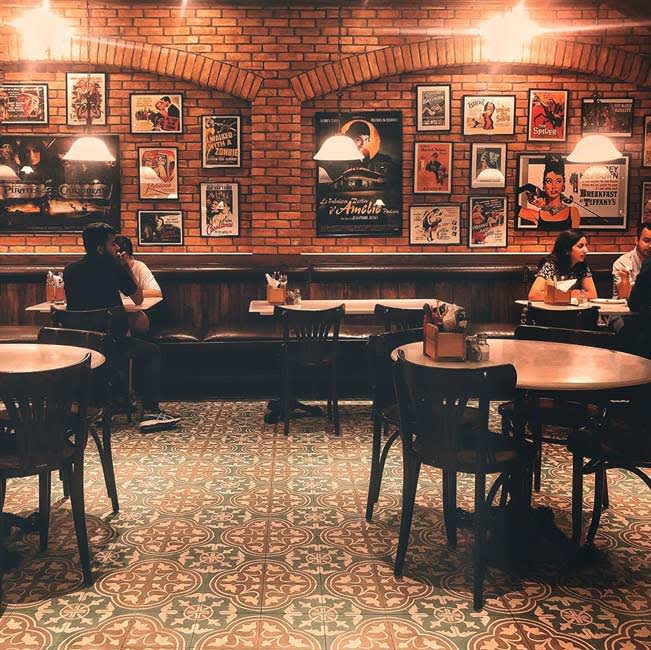 Picture Credits: anmolbaijal
The Big Chill Cafe is the perfect pit stop for all things sweet and Italian, and, you'll be surprised to know, some deliciously aromatic coffee! And as usual, in our current situation, The Big Chill is taking all the precautions and sanitation measures down to a tee,  which only increases its immense popularity. If you and your bestie have a sweet tooth, their Banoffee Pie and Mississippi Mudpie come highly recommended, so bookmark 'em for your next food and drinks escapade. Don't forget to sip on some delish Cold Coffee or Belgian Choco Shake when you land up here!
Where | The Big Chill Cafe - First Floor, B 40, The Colonnade
Meal For Two | Rs 1,500
Timings | 12 Noon - 11:30 PM
Call Them | +91 11 4175 7075 
Check Out Their FB Page | https://www.facebook.com/thebigchillkhanmarket 
4. Cinnabon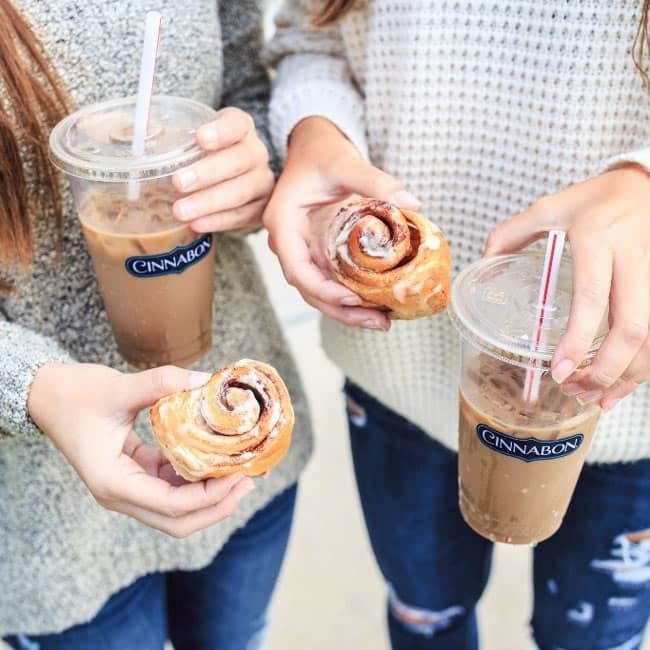 The minute you enter this joint, you'll be greeted with the most delicious aroma of cinnamon, coffee and caramel, all combined to make your salivary glands start working in overdrive. Their soft melt-in-your-mouth Cinnamon Rolls are no joke and are bound to give you that perfect sugar high. A sumptuous Cold Coffee in one hand, and these freshly-baked hot delish rolls in the other, with your friend in tow, is the perfect recipe for a yummilicious day out! So plan a date and share these delights with your BFF soon! 
Where | Cinnabon - R-01, Mezzanine, Shivaji Stadium Metro Station, Hanuman Road
Meal For Two | Rs 400
Timings | 9 AM - 9 PM
Call Them | +91 9810 301 634
Check Out Their FB Page | https://www.facebook.com/cinnabonindiaofficial/ 
5. Indian Coffee House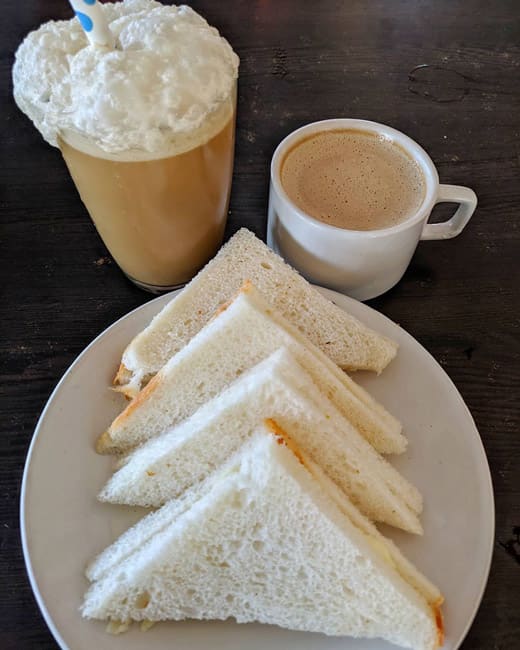 Picture Credits: bornfoodieeee
This state-of-the-art restaurant has been in the game for ages now, serving its customers coffees, shakes, sandwiches and pakoras at super affordable prices, ever since the British Raj. Its legacy remains untarnished even with newer and more modern cafes popping up all over CP. Indian Coffee House is a must-visit, if only once, just to experience the vintage decor and uniforms of the waiters and with a plate of pakoras on the side and n-number of coffee cups to go along perfectly with the endless conversations!
Where | Indian Coffee House - 2nd Floor, Mohan Singh Place
Meal For Two | Rs 300
Timings | 9 AM - 9 PM
Call Them | +91 11 2334 2994
Check Out Their FB Page | https://www.facebook.com/Indian-Coffee-House-156870374381841 
6. Rara The Art House Restaurant
If you're in the mood to start your day at an artistically beautiful place for a one-on-one bonding sesh with your bestie and then turn it into a party, drop by this cafe-cum-bar to fulfil all the crazy ideas that just seem to flow out when you have your partner-in-crime with you. When it comes to coffee, we would recommend trying their Hot Cocaine, Half + Half and Short In The Dark, but after 6 PM, the bar menu is at your disposal to explore to your heart's content! If you haven't been here before, then it's high time you pop by!
Where | Rara The Art House Restaurant - N 35, Ground Floor, Connaught Circus
Meal For Two | Rs 1,800
Timings | 11 AM - 11 PM
Call Them | +91 9811 176 773 
Check Out Their FB Page | https://www.facebook.com/thearthousecafeindia/ 
7. Cha Bar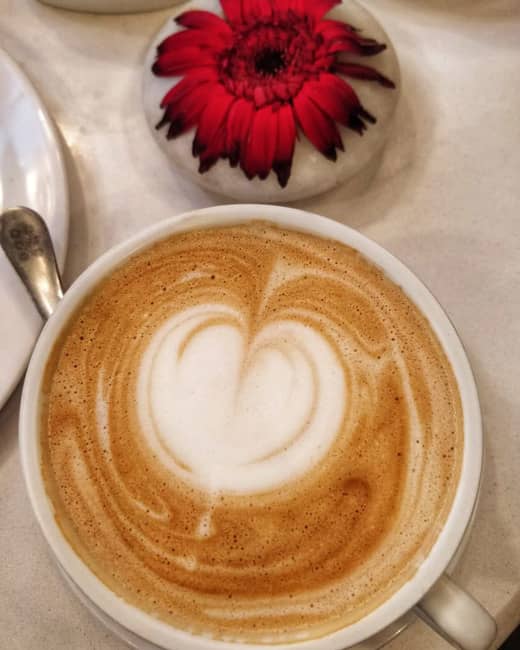 Picture Credits: listenurheart93
A treat for caffeine addicts and bibliophiles alike, Cha Bar's the perfect place to take your bookish best friend. Located in the Oxford store, this is also one of the cheapest places to grab a coffee and fill up on snacks in the area. Defo try their French Coffee as well as some of their fabulous Sandwiches, Pies, Chinese Tea, Iced Tea and more when you drop by next and don't forget to grab a handful of books to keep you satisfied for your next hibernation period at home! 
Where | Cha Bar - N-81, Barakhamba Road, Block N
Meal For Two | Rs 600
Timings | 10 AM - 9 PM
Call Them | +91 9958 005 985
Check Out Their FB Page | https://www.facebook.com/ChaBarOfficial/ 
8. Starbucks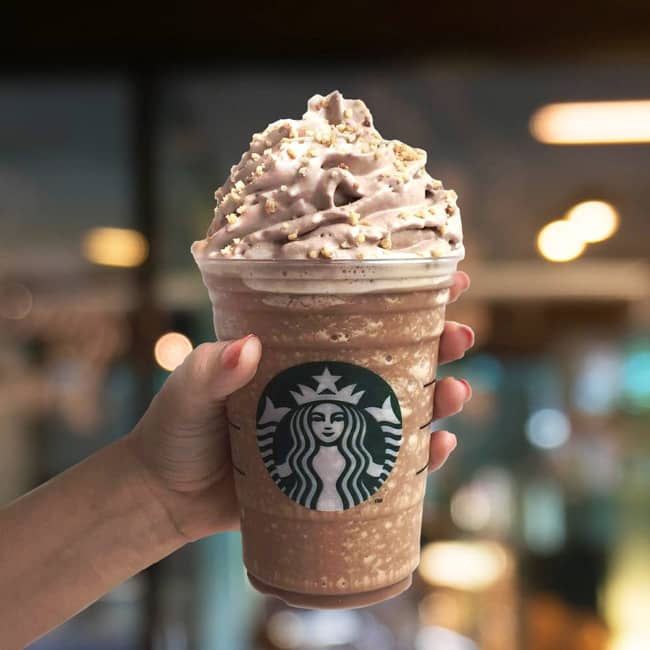 Starbucks, for us, means literal happiness in a mug and no coffee lover can deny the appeal it has for all us caffeine addicts. Their CP outlet comes with a warm and comfy vibe, making it the perfect place for a soiree with your equally caffeine crazy bestie. Not to mention the fact that they serve THE best Red Velvet Cheesecake you would have ever tried. Grab a seat on one of their comfy squishy chairs, get yourself a cup of Toffee Nut Latte or Caramel Frappuccino and just spend your entire day talking to your heart's content with your bestie! Sounds like a plan to us!
Where | Starbucks Coffee - A-1, Hamilton House, Inner Circle
Meal For Two | Rs 600
Timings | 9 AM - 9 PM
Call Them | +91 8586 980 381
Check Out Their FB Page | https://www.facebook.com/Starbucks-India-1611757119115771/ 
9. Barista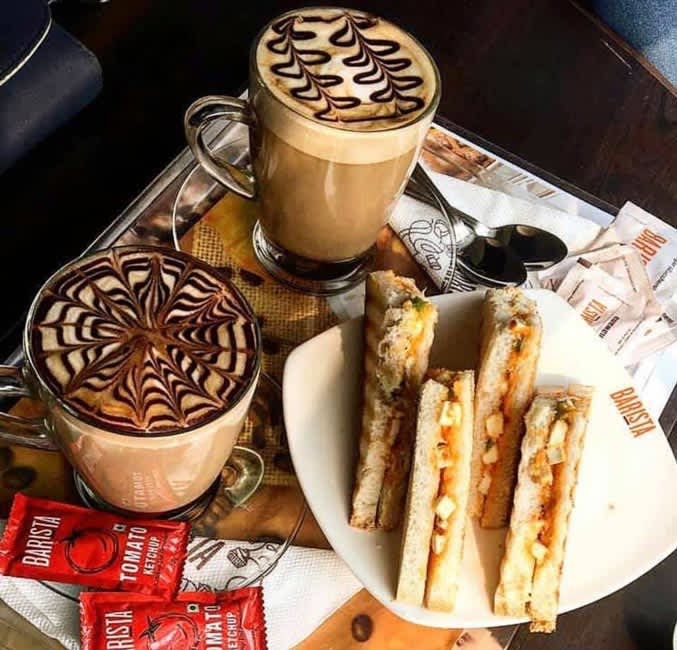 Barista has a very loyal fan following and no die-hard Barista lover one can deny their love for their patent coffee blends. If you're in the mood to spend hours just swapping lockdown stories with your buds with some soft music in the background, give this place a visit. The coffee is bound to make you feel all warm and fuzzy inside as you happily while away the time in the company of your bestie. Try their Hot Chocolate, Almond Muffin and Mocha the next time you find yourself in the vicinity!
Where | Barista - 9, Regal Cinema Building
Meal For Two | Rs 500
Timings | 9:30 AM - 8:45 PM
Call Them | +91 11 4352 3770
Check Out Their FB Page | https://www.facebook.com/BaristaCoffeeCompany/ 
And there you have it, all that's left to do now is plan a date and wait with bated breath to meet up with your bestie again!