Delhi
10 Absolutely Aww-dorable Heart-Shaped Dishes That You Must Try @ Horn OK Please!
The 7th edition of Horn OK Please - Delhi's Happiest Food Festival, presented by MAGGI FUSIAN and co-powered by Fresca Juices & POLO - The Mint With The Hole, is coming back this February on Valentine's Weekend. This fiesta will be happening from the 14th - 16th of February and to make sure that it's a special time for all you lovely couples, there are several stalls that will be serving heart-shaped dishes. So here's a list of a few lip-smacking options!
1. Pizza From Paparizza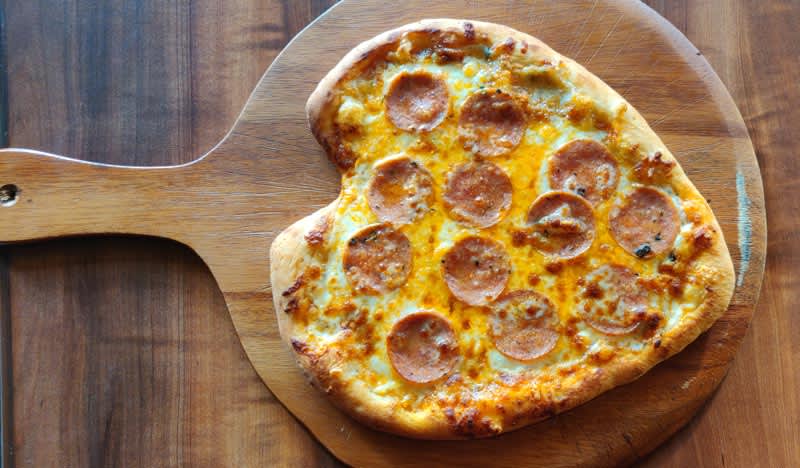 Paparizza is a pretty popular cafe located in the bustling lanes of GTB Nagar. They're known for their mouth-watering varieties of supremely cheesy pizzas such as Deconstructed Pizza and Maggi Pizza. And you can devour their lip-smacking and filling Pepperoni Pizza that actually comes shaped like a heart. Cute, isn't it?!
2. Churros From Dayum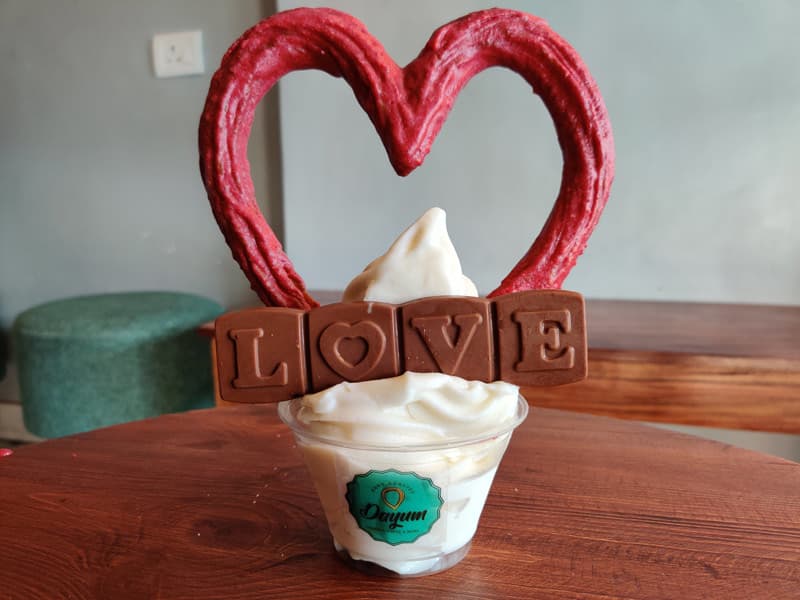 Dayum has been winning our hearts for the longest time and these folks are on a mission to make sure that we have a totally splendid time at Delhi's Happiest Food Festival with decadent desserts. So they're dishing out these adorable glazed Churros shaped like a heart that just makes us want to click that Insta-worthy pic! Did you know they'll also do Strawberry Hot Chocolate? Yep.
3. Jalebi From Gulshan Dhaba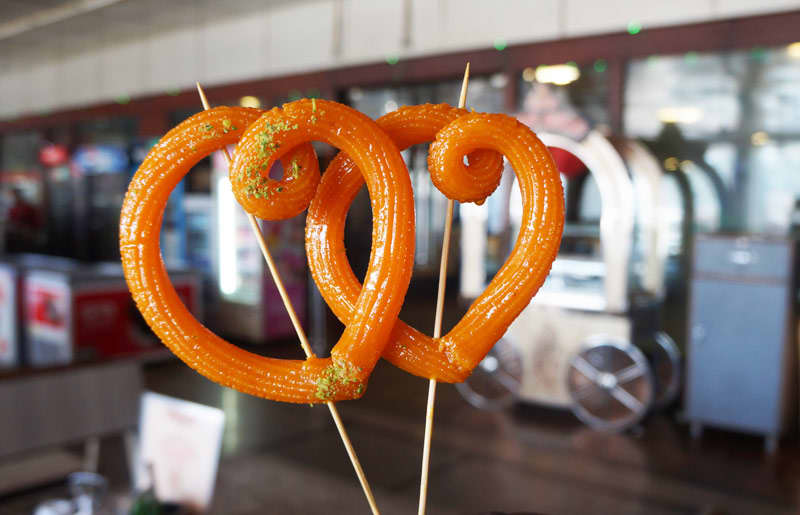 Gulshan Dhaba is a pretty well-known dhaba located in Murthal that's known for dishing out buttery parathas that are relished best when served piping hot! They're doing these absolutely cutesy heart-shaped jalebis that you have to bite into. Definitely try these while you're at the stall and maybe even surprise your crush with this yummy to express your feelings!
4. Naan Cha From Cafe Uncover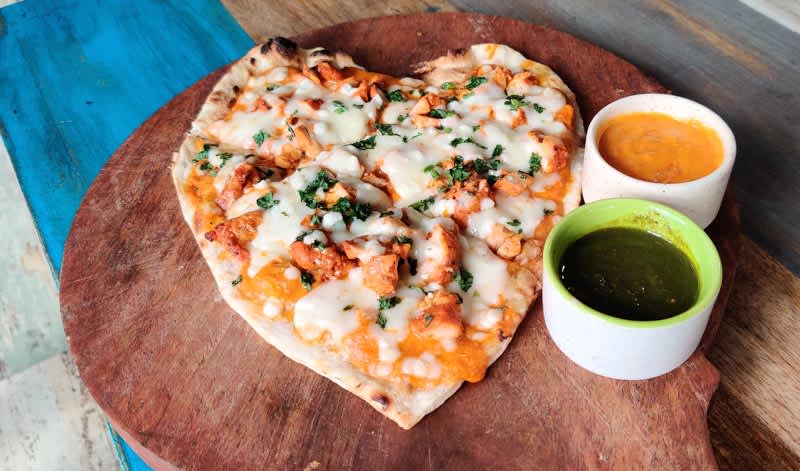 Naan Cha is basically your good ol' naan and butter chicken which is presented just like a pizza. This yummy is shaped like a heart and is served with flavourful chutney to make it one delish experience. Apart from this, they will also be serving KitKat Freak Shake which is then topped with a heart-shaped brownie - yum!
5. Valentine's Brownies From Woodbox Cafe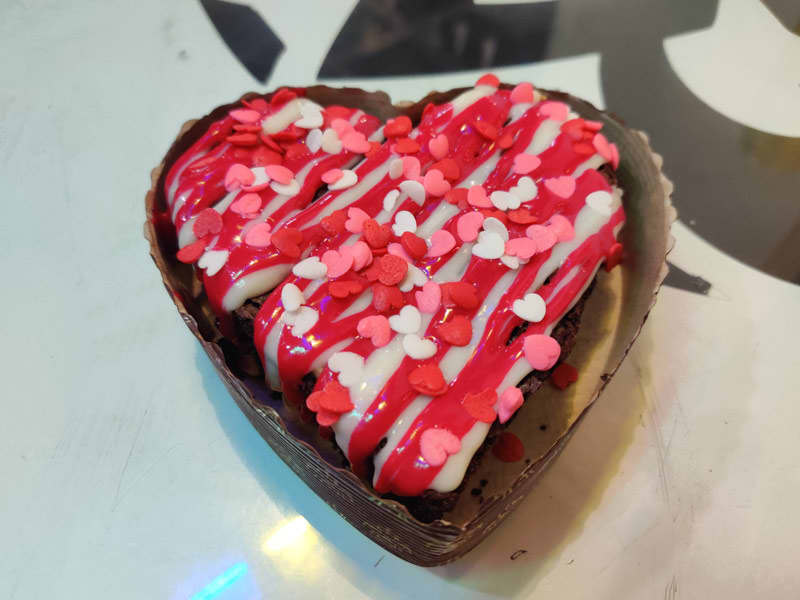 The Woodbox Cafe is known for its sumptuous dishes and we just can't stop jumping with joy as they will be parked over here with decadent Valentine's Brownie. Just as you might have expected this dessert is drizzled sweet sauces and then topped with heart sprinkles making this all the more aww-dorable. Looks like we just found the perfect way to end our feast on a sweet note!
6. Valentine's Day Bouquet From Namaste Dilli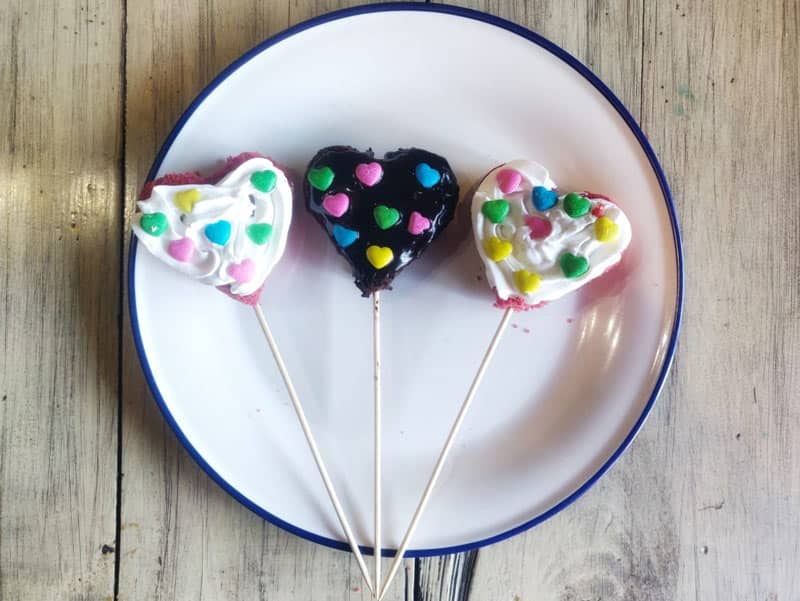 This is basically your good ol' cake on a stick which will be served at Horn OK Please by Namaste Dilli. Topped with flavourful frosting, it's probably the perfect way to let your bae know about your feelings 'cause there's probably nothing better than food to help you do that!
7. Heart-Shaped Cookies From Fat Cookie Club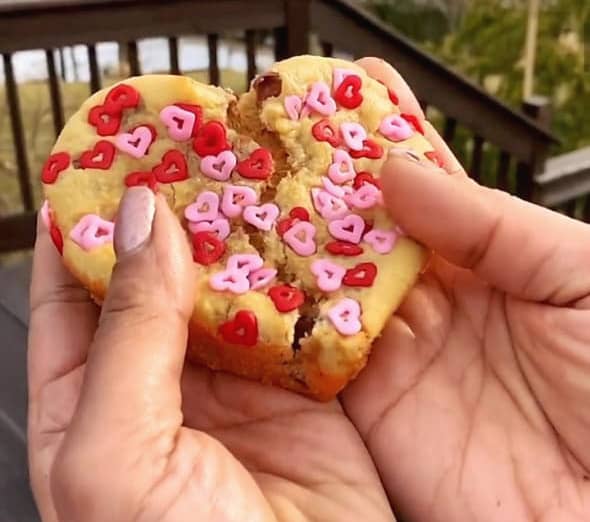 Fat Cookie Club has created a niche for itself in no time thanks to their absolutely heavenly and oh-so-gooey cookies and these folks will be present at this grand extravaganza. They'll be whipping up these aww-dorable heart-shaped cookies packed with oodles of chocolate making it a perfectly sweet ending to your feast!
8. Coconut Kebabs From Lucknow Tunday Kebab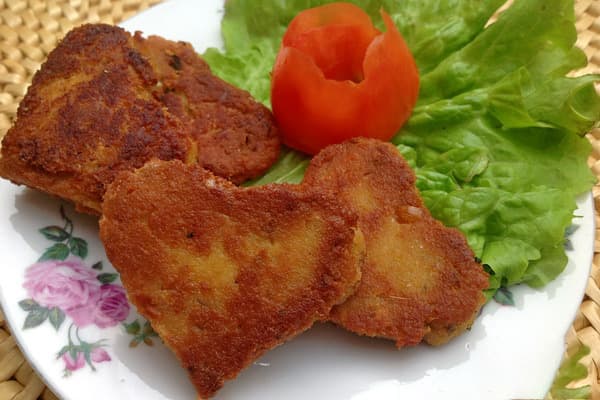 This Is A Representative Image
Picture Credits: ainycooks
Kebabs are definitely our forever love, isn't it? Well, the folks from Lucknow Tunday Kebab will be dishing out these crazy coconut kebabs that will fashioned into hearts (OMG)! Plus the fact that it's a kebab made from coconut, we can't wait to try it out already!
9. Pull-Apart Garlic Bread From For God's Cake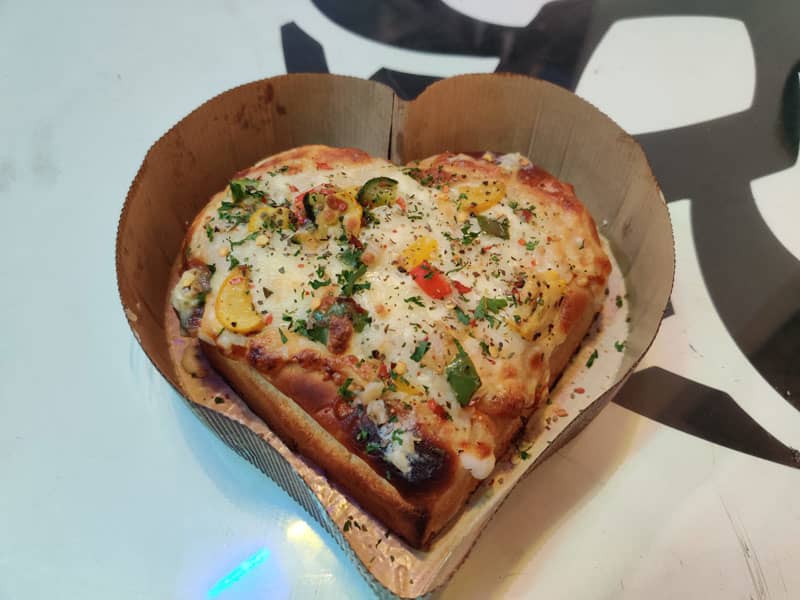 Pull-Apart Garlic Bread is every cheese lover's dream come true on a plate and well, if you're someone who likes to indulge in this blissful delight then you'll be delighted to know that For God's Cake will be present at Delhi's Happiest Food Festival with it. The best bit? It's going to be shaped like a heart which makes it even more adorable. 
10. Break The Box From For Gods Cake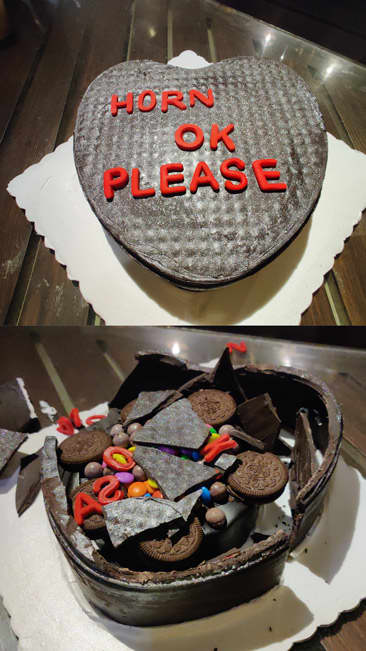 For God's Cake is a bakery that's known for its quirky and yummy dishes, isn't it? Well, they're raising the quirk bar with the offbeat Break The Cake which is basically you're heart-shaped cake with a tough outer covering which encloses cake, Oreos and everything that defines desserts!
We've made a list of some of the heart-shaped dishes that will be served over here, how many of them are you going to try?!
When | Friday - Sunday, 14th - 16th February
Where | Gate No.2, JLN Stadium
Entry | Rs 149 Onwards
Timings | 12 Noon - 10 PM
Book Your Tickets Online Here | https://www.nearbuy.com/delhi-ncr/horn-ok-please-food-truck-festival-pragati-vihar#events
RSVP On FB Here | https://www.facebook.com/events/586675582186475/