There are certain "must-do's" when exploring a city to truly experience the essence of the place and so here we have the top 10 things that you CANNOT miss out on doing when visiting the beautiful town that Darjeeling is!
1. Climb Kanchenjunga Mountain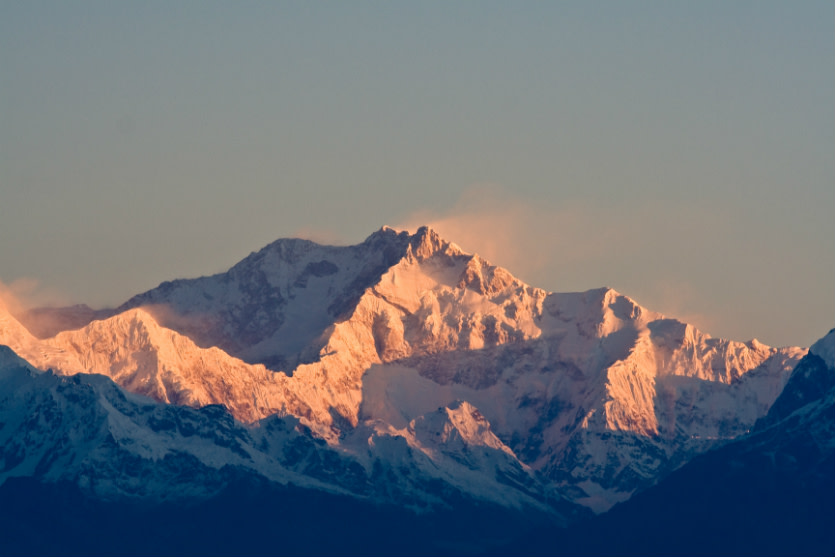 What's considered the crown of the queen of hills, Kanchenjunga Mountain is a mesmerizing beauty that attracts tourists from all over the world. India's highest and the world's third highest mountain peak, this one is certainly the charm of Darjeeling! This snow-capped beauty, especially from Tiger Will will leave you awestruck by its glistening glory as it's known for portraying different colours during different times of the day. Grab your cameras and go.
Where | Near The Governor's House
2. Visit The Padmaja Naidu Himalayan Zoological Park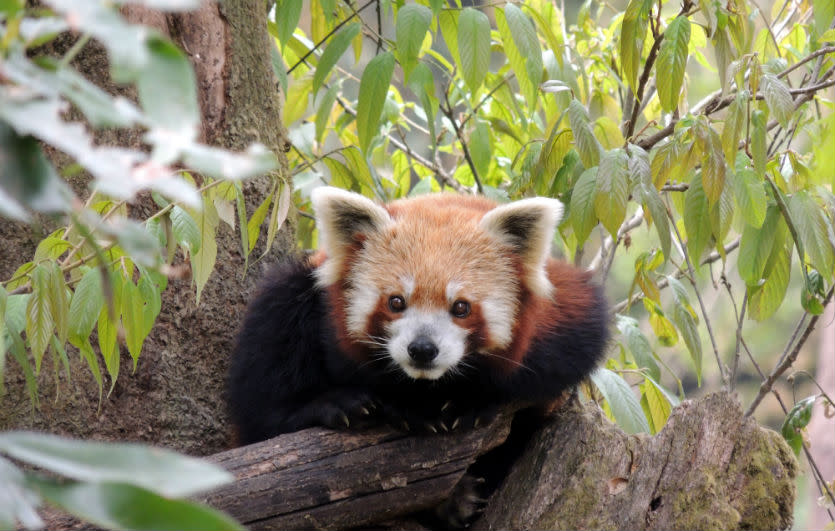 The largest high altitude zoo in India, Darjeeling Zoo is home to a lot of endangered species as well as high altitude Himalayan animals that can rarely be seen anywhere else in the world. Defying the norms of a regular zoo, you won't find caged animals here. Instead, there'll be animals thriving in the deep forests, true to their nature and in their habitat. This one of a kind zoo is surely something that you wouldn't want to miss out on!
Where | Jawahar Parbat
3. Sip On Authentic Darjeeling Tea At The Iconic Glenary's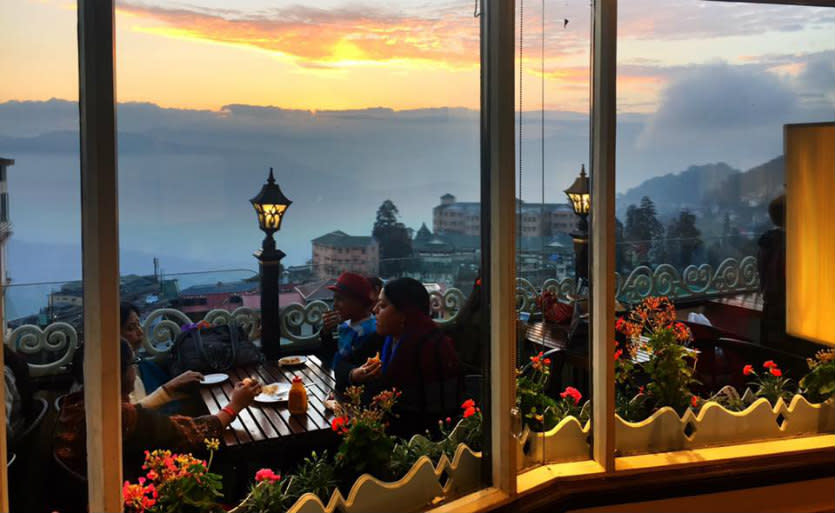 Nothing and we mean nothing can beat the feeling you get when kickstarting a day with some aromatic Darjeeling tea especially if it's whilst overlooking the mountains and Glenary's is the most famous tea and munchies spot that you just can't afford to miss! Apart from being a bakery, it's also a restaurant and a bar. So head on over and relax while your taste buds get introduced to some amazing and authentic flavours of the tea found here!
Where | Nehru Road, Chauk Bazaar
4. Stroll Away @ Chowrasta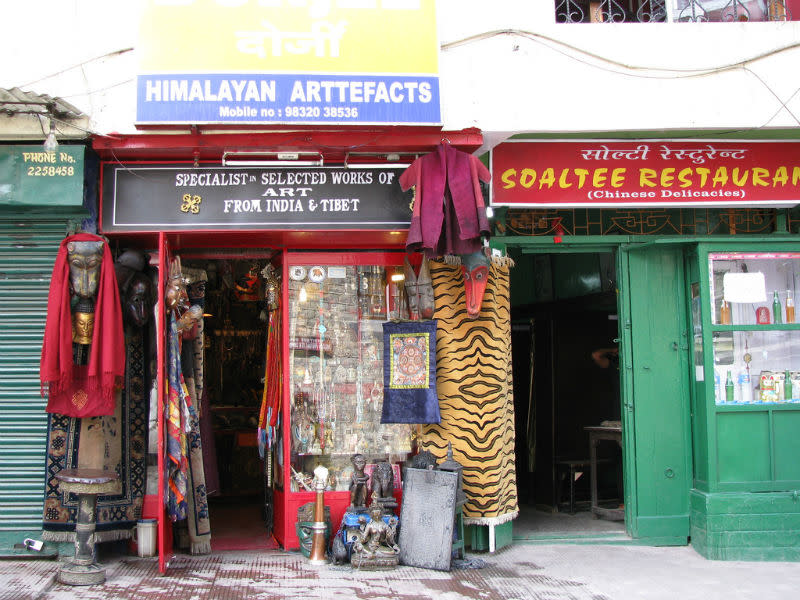 No hill station is complete with a Mall Road and Chowrasta is Darjeeling's version of the same! With everything from tea stores to bookstores and restaurants, this street is the best place to view the vibrant colours and culture of the town. A lazy stroll here is one that's simply incomparable!
5. Explore The Himalayan Mountaineering Institute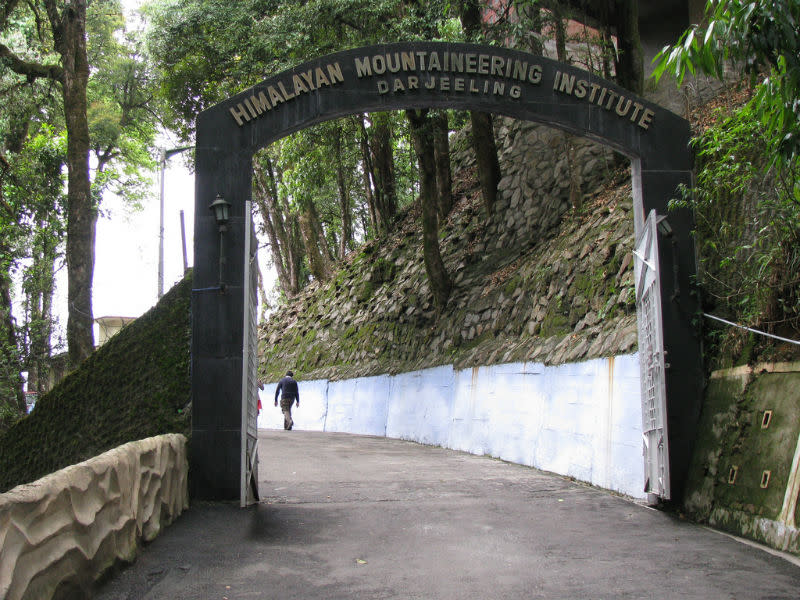 A tribute to Tensing, the HMI is a proud possession of Darjeeling and makes for a superb offbeat destination too! Not just for the mountaineers, HMI is pretty much a wonderful destination for all those who want to discover the myriad shades there as they have a museum too. You can even strike up a conversation with the sherpas and get to know about their lives and learn something new from their culture. So interesting!
Where | Jawahar Parbat
6. Attain Peace At The Japanese Peace Pagoda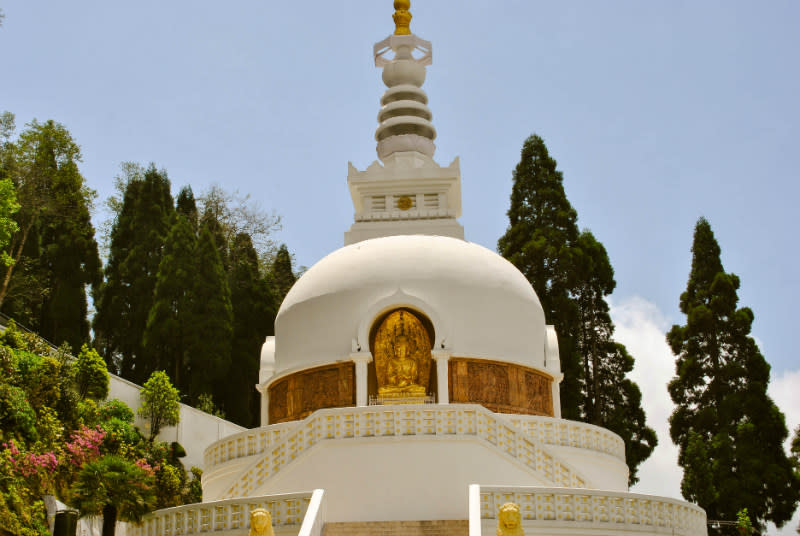 Laid out by the Japanese monk, Nichidatsu Fujii, the Peace Pagoda is an oasis of serenity amidst the bustling city and aims at establishing world peace all over. If you go for a 'Parikrama' around the Pagoda, you will find the four avatars of Lord Buddha in sitting, standing, sleeping and meditating postures. The view of Darjeeling from the top of this pagoda is truly magical and so not worth missing out on!
Where | West Point
7. Hop On The Toy Train & Take In Stunning Views At The Batasia Loop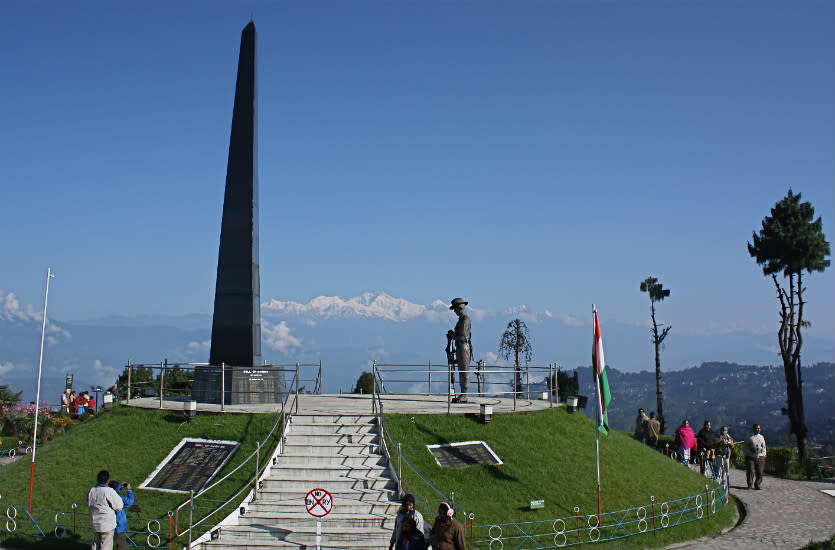 The best place to get a 360 degree view of Darjeeling's landscape including the hill town and the snow covered peaks, the Batasia Loop was built by the British for easy navigation of the toy train. A favourite amongst tourists, the marketplace downhill and the toy trains are always packed with excited visitors and locals alike! If not for anything else, this place deserves a visit for the picturesque view!
Where | West Point
8. Shop At Das Studio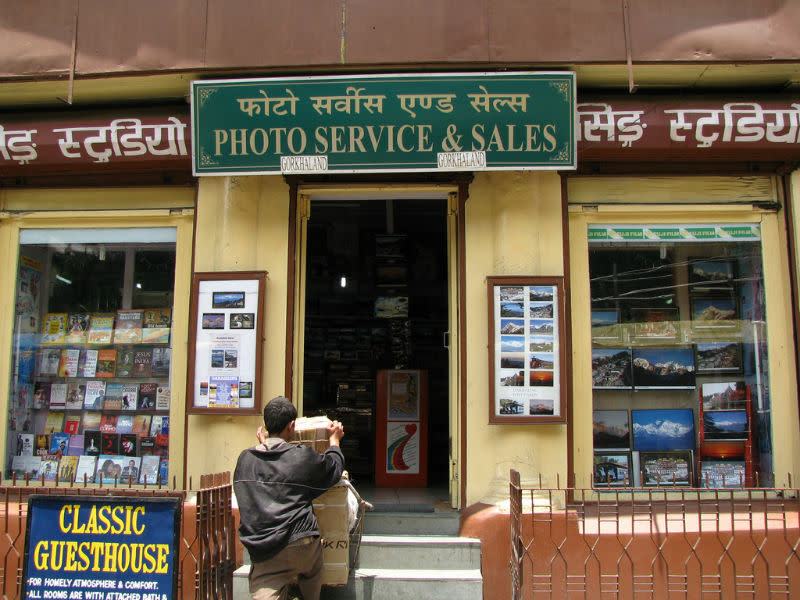 Started by the epic photographer Thakur Das Pradhan, this studio is not just a photo studio but a family business that has a place in the lives of almost each person living in this town! This landmark on Nehru Road is a tourist spot in itself. If you love nifty little things like cameras and stationery, you'll love this place! Dive into the postcards of Darjeeling!
Where | 15 Nehru Road
9. Visit One Of The Oldest Tea Estates - Happy Valley Tea Estate

Enjoy the best of Darjeeling tea at this merry tea garden rightly called Happy Valley Tea Estate which is one of the oldest tea estates in Darjeeling, spread over 177 acres! We highly recommend a visit here as it's showcases how the people of this town thrive for a living. Happy exploring!
Where | Lebong Cart Road, Chauk Bazaar
10. Check Into Windamere Hotel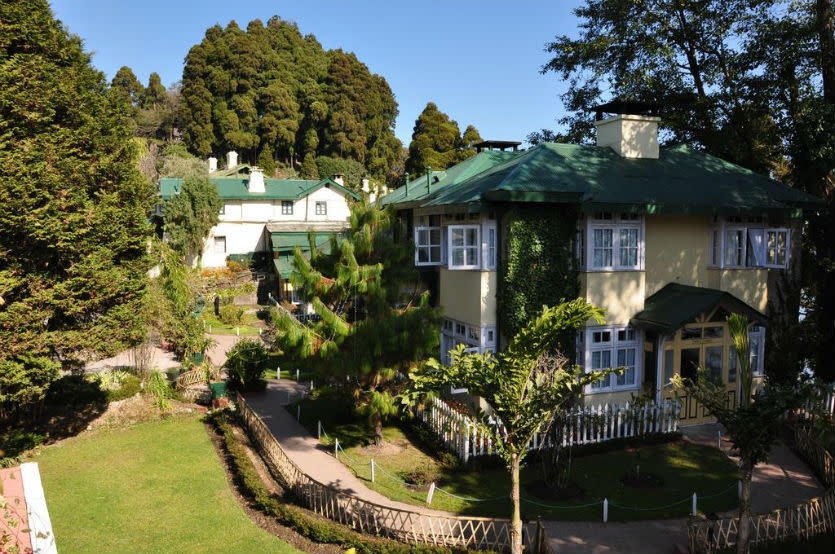 Picture Credits: Source
Do you believe in fairy castles? If no, you need to visit the Windamere Hotel in Darjeeling right now as it'll totally change your perspective! It is definitely the most wonderful properties of all! Built in the 1800's as a cozy boarding homestead for bachelor English and Scottish tea planters, these houses have now been converted to rooms or rather cottages. Check it out!
Where | Observatory Hill
With so much to do in the city, are you ready to tick 'em all off? YES!