Darjeeling
9 Most Romantic Spots In Darjeeling For You And Your BAE!
How can one not fall in love with this quaint little city when you're constantly surrounded by breathtaking  views of the lofty mountains, verdant greenery and the romantic air that the city engulfs itself in?! All you love buds will fall in love all over again, all thanks to Darjeeling and its wonders so check out our list of the most romantic spots in town!
1. Love Road
Stretching from the ropeway station upto the Tibetan Refugee Centre, the Love Road is a 3 Km stretch of a narrow and beautiful walkway with a wonderful views of the mountains. The spellbinding beauty of the rugged path alongside the steep hills will surely make for beautiful memories! 
2. Shrubbery Nightingale Park

This amazing park in Darjeeling surely makes for a very romantic spot in the city, especially after sundown when the park is all lit up. It's a great place to relax and take in the picturesque views of the Kanchenjunga and the other snow peaks of the Eastern Himalayas. Don't forget to catch the amazing showcase of cultural performances during the evenings. 
Where | Richmond Hill 
3. Senchal Lake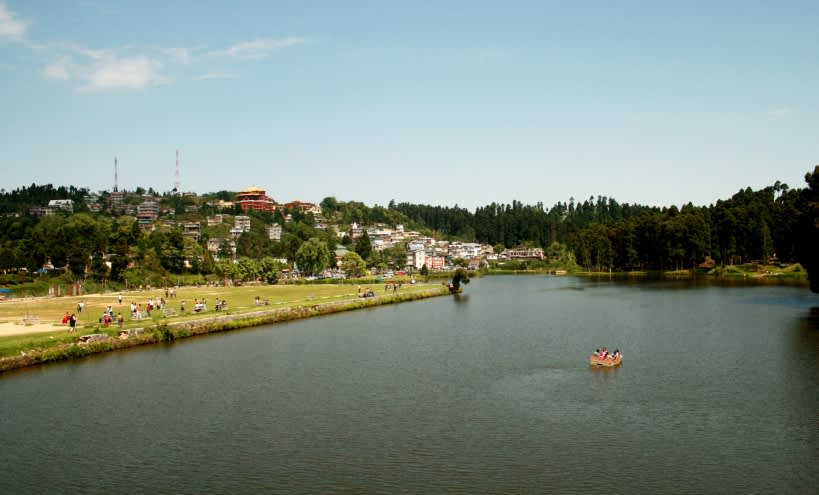 A part of the Senchal Sanctuary, the Senchal Lake is a great get away from the city life to catch up with your bae and strengthen your bonds. Dotted with a lot of attractions nearby, the Senchal Lake and sanctuary is a perfect hideout and you can even consider staying at the lodges available here. 
4. Ganga Maya Park And Chunnu Summer Falls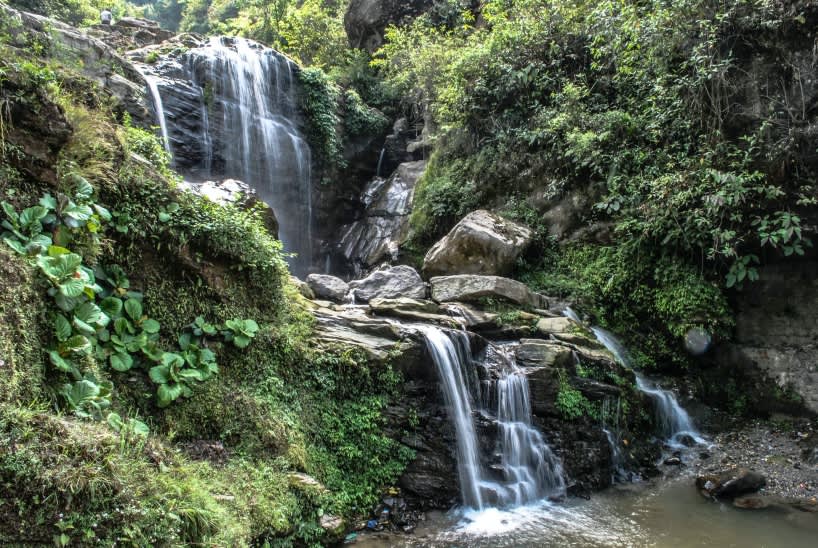 Ganga Maya Park is truly a love-birds destination surrounded by hills and streams and so nothing can be more serene and romantic than the views offered here. Delve into the natural beauty of this place and rekindle  your love!
Where | Rock Garden Rd, Bloomfield Tea Garden
5. Darjeeling Ropeway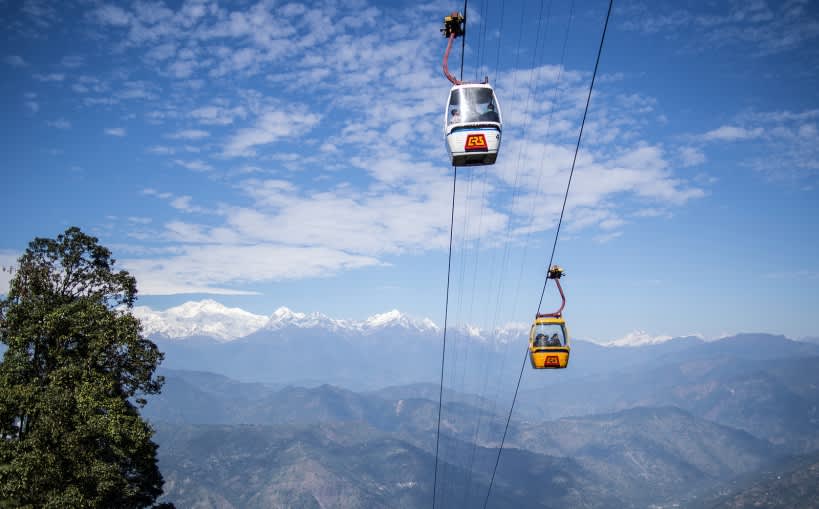 Be on the top of the world with your best mate beside you and the wonderful city beneath you. It's the best way to experience the panoramic views that Darjeeling is so famous for. From the cable car you can get breathtaking views of the valley, lush green tea gardens, rivers and forests. This is truly an unmatched experience that you must not miss!
6. Lepchajagat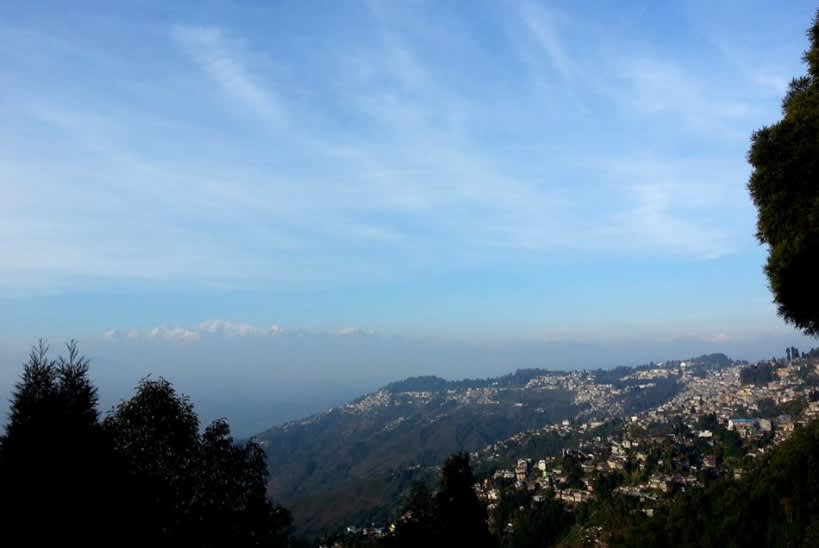 There is no better place than Lepchajagat if you're looking for some romantic accommodation in the city. Away from the rush of the city,  Lepchajagat gives you the required space and time you deserve with your partner. There are a couple of sightseeing spots around Lepchajagat that you can consider as well. Tell your better half about it and rush soon!
7. Windamere Hotel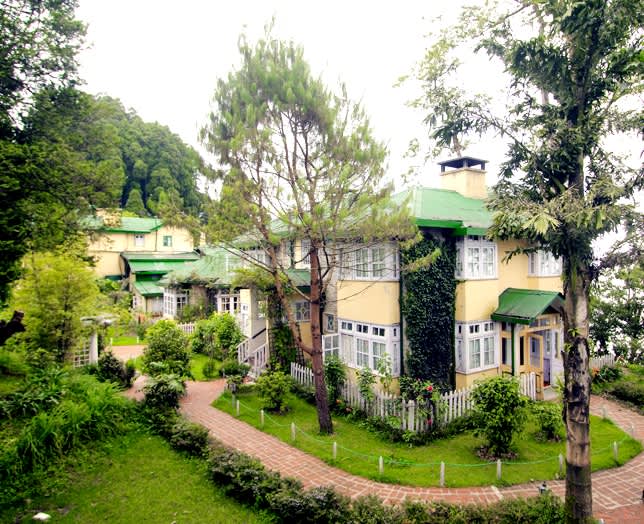 Windamere is a lover's destination for sure. Also called the "Heritage House of the Himalayas", it's famous for its old world charm. Live like a king in their cottages and spend time with your queen! Christmas at the Windamere is a celebration in itself and so don't miss this opportunity of witnessing it. Go and enjoy snow-capped views and discover Darjeeling in a unique way!
Where | Observatory Hill 
Here's Their Website | http://www.windamerehotel.com/ 
Check Out Their FB Page | https://www.facebook.com/WindamereHotel/ 
8. Tiger Hill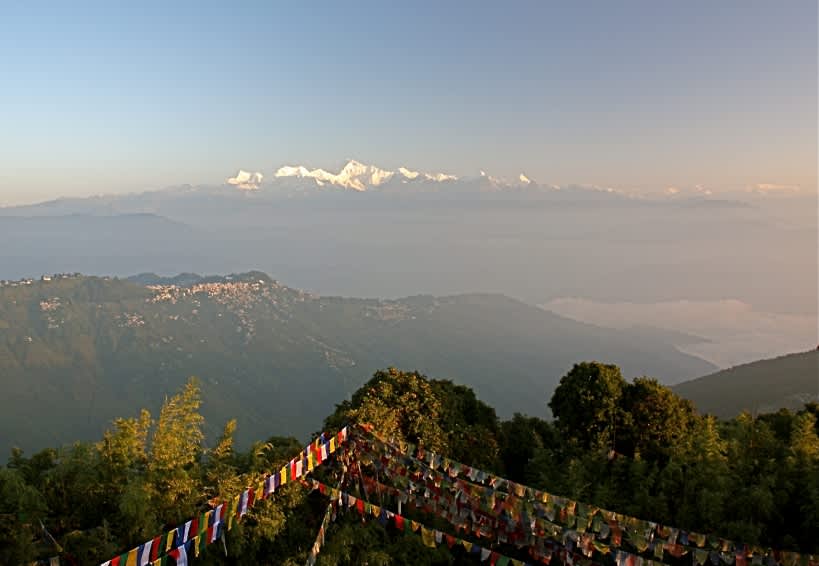 Located 11 Kms from Darjeeling, Tiger Hill is the highest point of Darjeeling and should be experienced during sunrise to catch a glimpse of the glistening Kanchenjunga. Enveloped by the Himalayan beauties, you're sure to miss this place when you come back home. 
9. Glenary's

Offering the best breads, teas & cakes, Glenary's is an iconic bakery but it's also a restaurant and a bar. The colonial time-period construct will take you to the dreamy land from where you won't want to come back at all. So head there with your bae, share some delicious cakes and get cozy!
Where | Nehru Road
Check Out Their FB Page | https://www.facebook.com/glenarysdarjeeling/ 
So, what are you waiting for? Tell your better half about these place and head there ASAP!