Darjeeling
8 Best Temples & Monastries In Darjeeling To Go Pay Homage To
When in Darjeeling, there's no better place to find some peace than these places of worship that offer a sense of calm & solace that can be only experienced and not described! Read on to know which ones to visit ASAP.
1. Bhutia Basti Monastery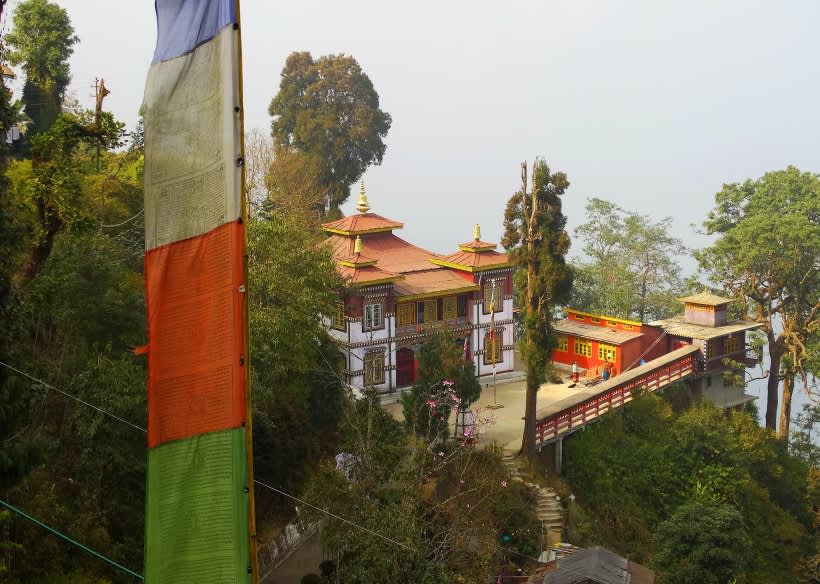 Picture Credits: Adam Jones
Located in Bhutia Basti, the colourful Bhutia Basti Monastery is a true and pure reflection of the Tibetan construction with a quaint Sikkimese influence. Talk to the monks there and you'll feel that you're a part of a different word altogether.
Where | Bhutia Busty Rd, Upper Bhutia Busty
2. Tibetan Buddhist Monastery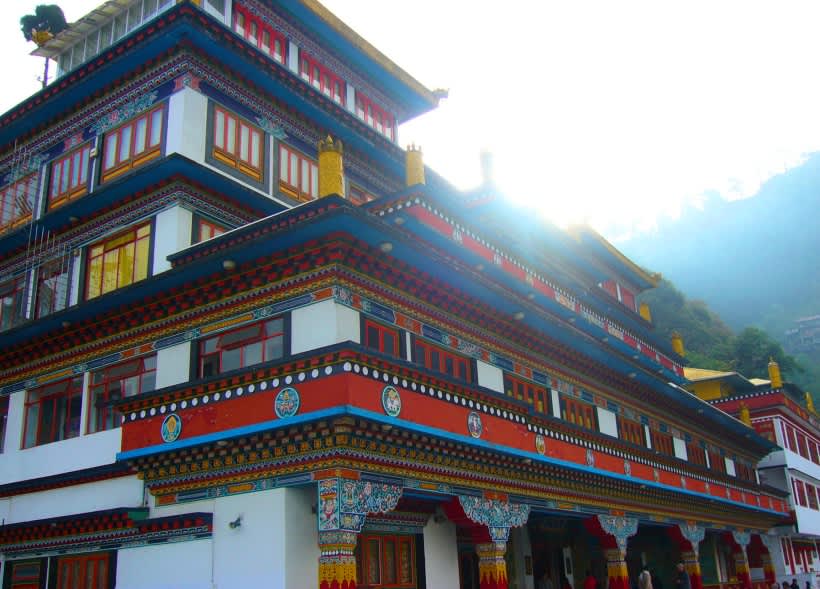 As calm as the summer sea, the Tibetan Buddhist Monastery is sure to swoon you with its peaceful disposition. You can also buy amazing things made by the Tibetan villagers at a fair deal here and take a part of the monastery back with you! 
Where | Mirik
3. Dali Monastery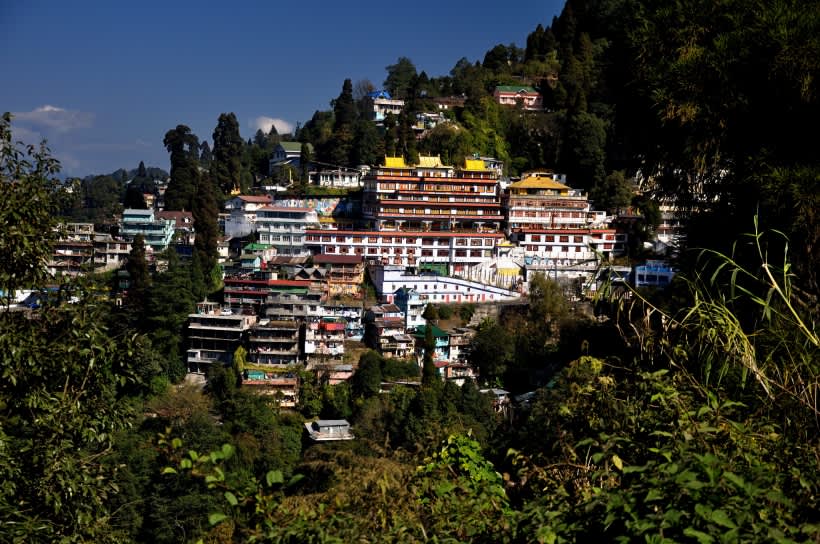 Picture Credits: Amit Rawat
Dali or Druk Sangag Choling Monastery is one of the largest monasteries in Darjeeling with white buildings built in typical Tibetan style and perched on a steep hill. Climb the flight of stairs and enter the haven of spirituality. Don't forget to stop at the Kunga Paljor Coffee Shop for yummy snacks and tea! 
Where | 5 Kms from Darjeeling Town Center
4. Aloobari Monastery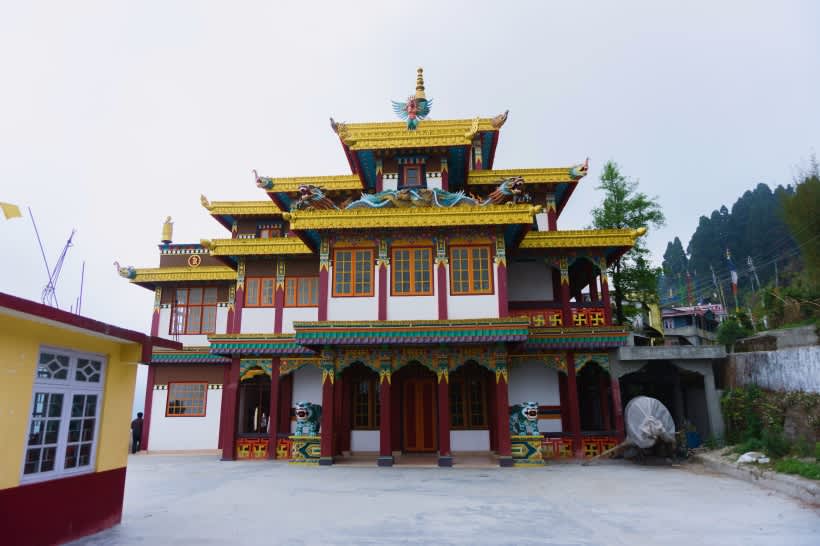 Established in the year 1914, Aloobari Monastery is also called the Yolmo Wa Mak Dhog Monastery. There are lots of beautiful statues of lord Buddha's inside the monastery. The old fading monastery is soon going to have a new building up in the open space near it!
Where | 2 Kms from Darjeeling
5. Guru Sakya Monastery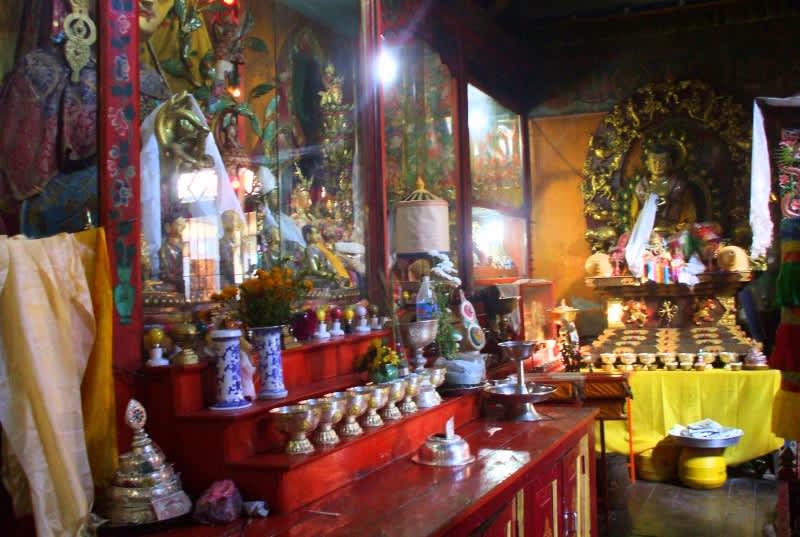 Inaugurated on 17th December 1909, the beautiful Guru Sakya Monastery is truly a bliss in the hills! The original statues still stand today, depicting Guru Rinpoche as the main deity, flanked by Lord Buddha. Just down the street you have the Ghoom Monastery, but you dare not skip this one! 
Where | Hill Cart Road
Here's Their Website | http://www.gurusakya.com/ 
6. Old Ghoom Monastery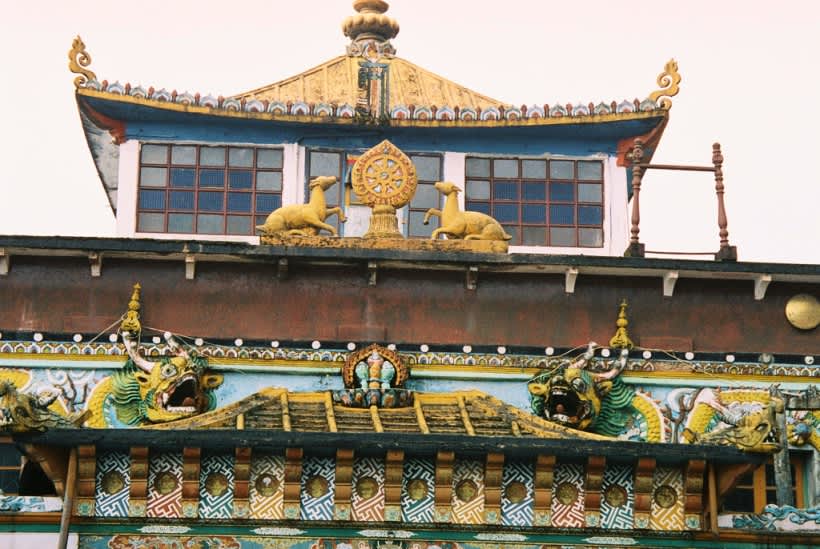 Picture Credits: Anja Disseldorp
As the name suggests, the Old Ghoom is the oldest Tibetan monastery in Darjeeling! Also known as the Yiga Choeling Monastery of Ghoom, this monastery houses the biggest and the oldest statue of Buddha in Darjeeling. The snow-laden Kanchenjunga Mountains around you are sure to take you on a blissful ride!
Where | Ghoom
Here's Their Website | http://yigachoeling.com/ 
7. Japanese Peace Pagoda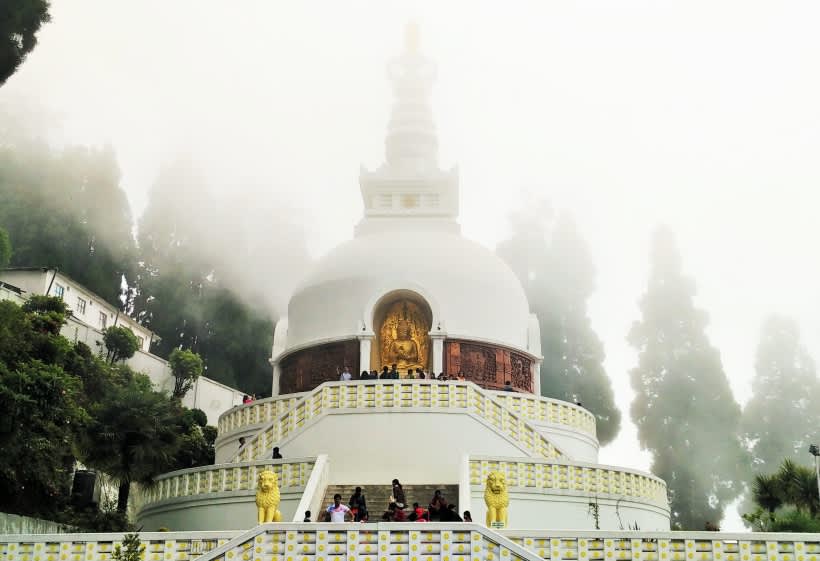 A walk in the quaint and peaceful Japanese Peace Pagoda is sure to unleash a different you. Go for a 'Parikrama' around the Pagoda and you'll find the four avatars of Lord Buddha in sitting, standing, sleeping and meditating postures. Climbing to the top is worth the sweat as the view of Darjeeling from there is simply spectacular!
Where | Jalapahar Hill Area
8. Dhirdham Temple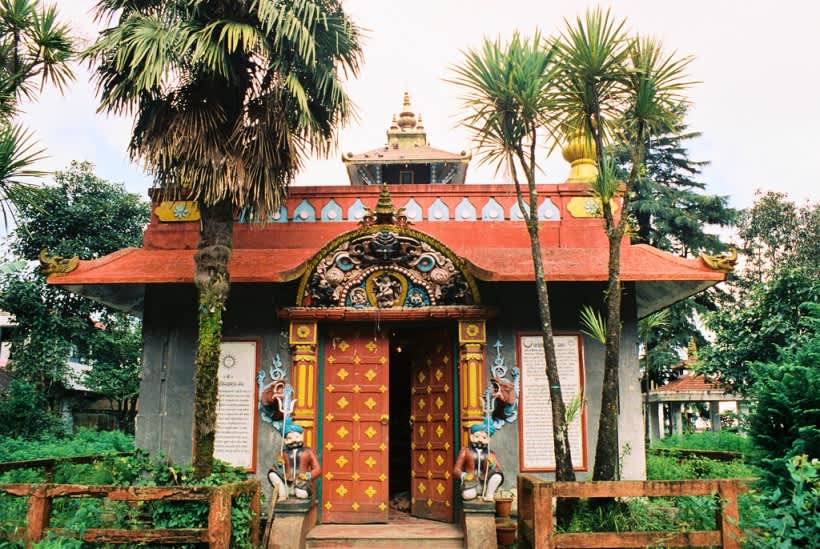 Picture Credits: Anja Disseldorp
The white coloured statue of Lord Shiva in the Shiva Temple represents the five different expressions of Shiva with his universal third eye. It was built by Purna Bahadur Pradhan in the year 1939. And oh, you must not miss the aarti that takes place everyday at 8 AM and 6 PM here. 
Where | Just below Darjeeling Railway Station
So what are you waiting for, spiritual peeps? Start visiting these holy places one by one!