Camera? Check. Trekking gear? Check. A few tidbits for sustenance? Check. Yep, you're all set to ace your date with Abbey! Wondering what we're going on about? The Abbey Falls in Coorg has topped our list as one of those uber romantic spots you've been waiting to get away to, and we can't stop gushing about it.
Cradled deep within the Western Ghats this pearly white cascade adorned by emerald-like spice and coffee plantations spread around it, is food for the wanderer's soul and a sheer Keatsian delight as you take a leisurely hike to the hanging bridge to view the waterfall.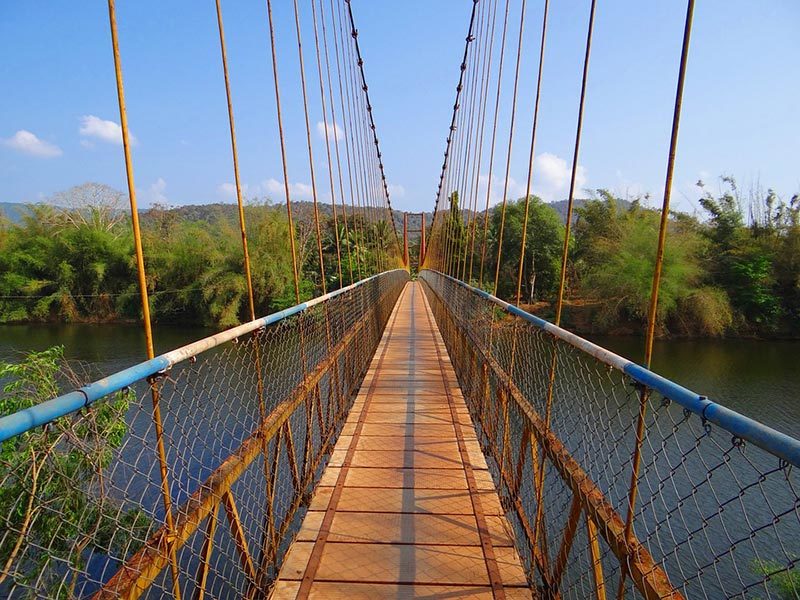 You could spend hours here, admiring Nature's exquisite beauty or choose to capture its essence in photographs or sketches, if you feel artsy enough. Although it is not advisable to take a plunge into the rugged swirling depths of these waters, there's nothing against immersing yourself in the strangely calming roar of the falls as you sit and ponder over the local myths surrounding the name of the waterfall.
Monsoon happens to be the perfect time to visit this thundering cataract in all its majestic glory. Awaken the Romantic adventurer in you for this ethereal wonder is not a sight to be missed.
Where | Madikeri, Hebbettageri
Timings | 9 AM to 5 PM (All Days Of The Week)
Entry | Rs. 15 Per Head