Coorg
5 Most Delicious & Authentic Dishes Of Coorg & Where To Get Them In Town
The way to the soul is often said to be through food and we honestly believe that no travel story can be complete without having dived headlong into the local cuisine. So here's presenting some delicacies from the land of the Kaveri and where you will find them made best.
1. Pandi (Pork) Curry @ Folksy Food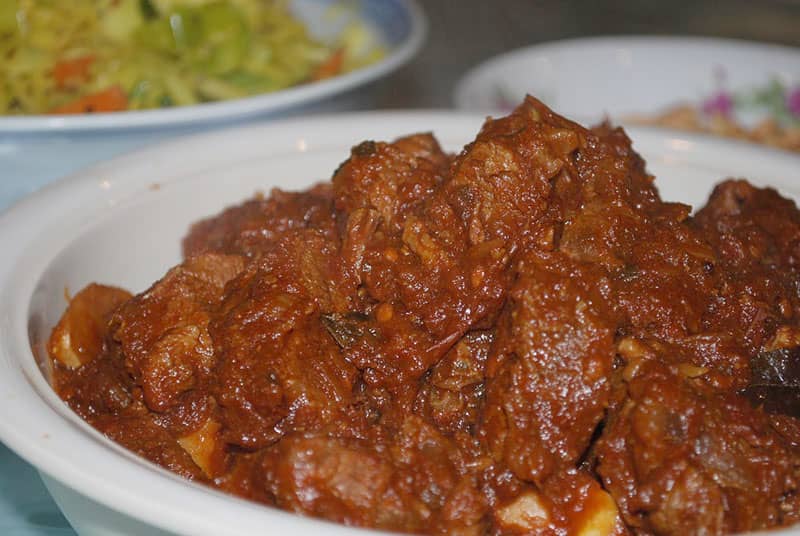 This is the absolute star on any self respecting Kodava menu and is so renowned that Coorgi cuisine has come to be associated with this dish in particular. It is a slow cooked preparation of pork which ensembles the perfect balance of spicy and tangy with exotic ingredients such as kachampuli (a local-made vinegar) and the heat imparted by green chillies, pepper, mustard, cumin and a dash of coriander seeds. Go try!
Where | Madikeri
2. Baimbale Barthad @ Coorg Cuisine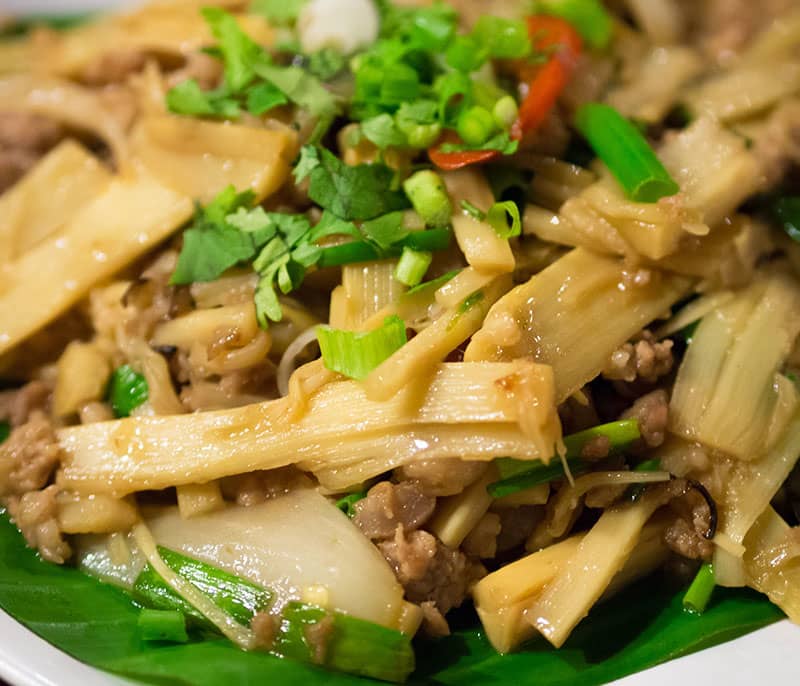 For tasting traditional Kodava dishes, this is the place to go! This exotic dish of fried tender bamboo shoots works wonders with staunch vegetarians and doesn't let them miss out on the goodness of this cuisine. Here it is fried in a zesty mix of spices, onions, red chillies and curry leaves which makes it a must try! There are plenty other authentic dishes that await you here.
Where | Coorg Cuisine (restaurant), Madikeri
3. Koli Barthad @ East End Hotel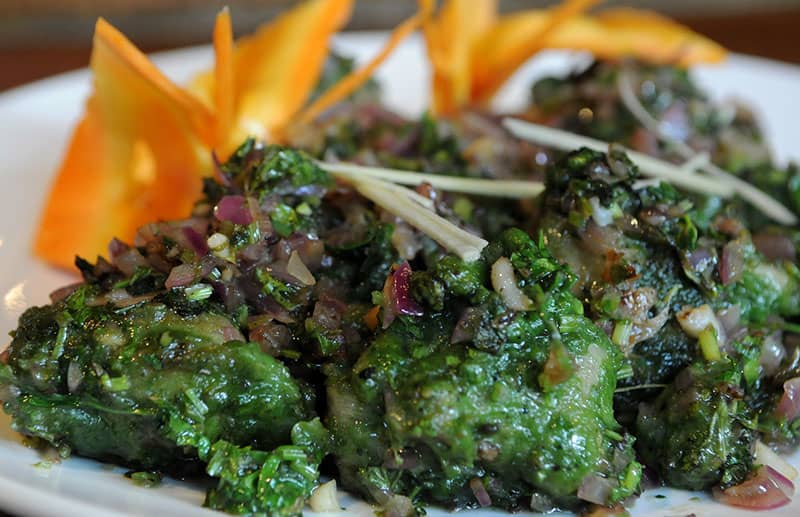 Kodava meals are incomplete without either a pork or chicken dish. Simply put, koli barthad translates to "chicken fry". But don't let the unassuming name fool you because this dish is an explosion of flavour, typical Coorgi style. A key ingredient happens to be the sharp tasting  kachampuli, yet again. The special garam masala makes it a hot number fit for a Kodava warrior.
Where | East End Hotel, Madikeri
4. Kaad Mangia @ Alath Cad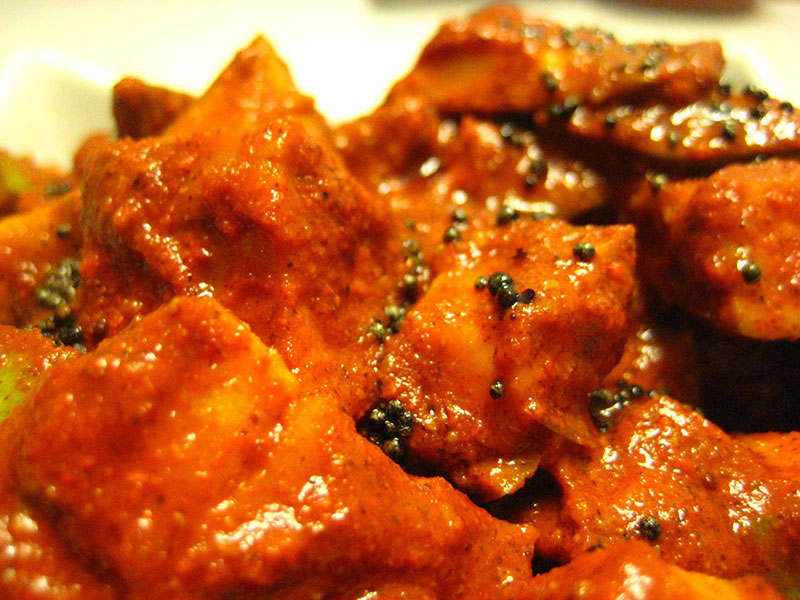 This curry made from wild mangoes with a unique peppery-tart taste is to be found only in a Coorgi household. Made with a blend of spices similar to the pandi curry, this culinary delight is sweetened in jaggery syrup and served with a steaming hot bowl of white rice.
Where | Alath Cad (Homestay), Ammathi (South Coorg)
5. Mappila Meals @ New Paris Hotel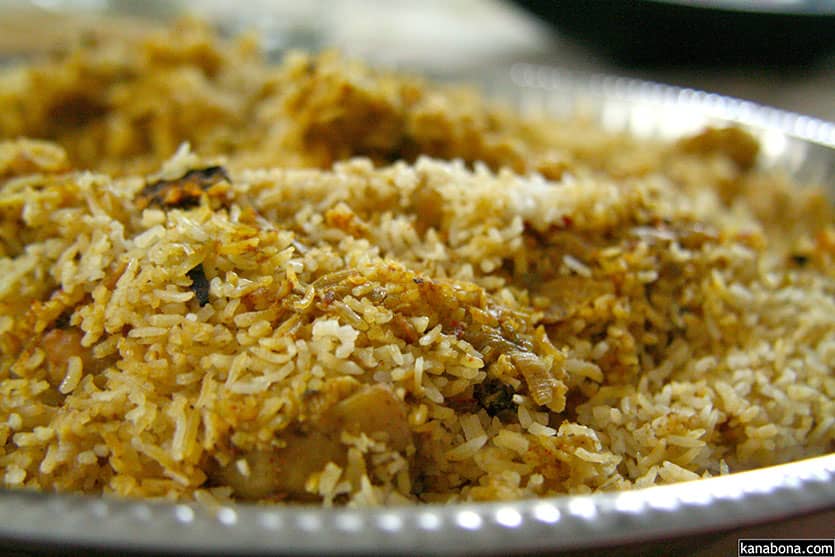 Ok, so even though this does not count as Kodava cuisine, it is local Coorgi food nonetheless. The Mappila of Northern Kerala have resided in Coorg long enough to contribute to the local heritage and thus deserve this special mention. A Mappila meal would normally comprise of a chicken/fish curry with a coconut base, fried sardines with Malabar parathas. Their version of biryani although different from the Mughlai style, is pretty irresistible too.
Where | New Paris Hotel, Madikeri
Embark on this exciting and deeply satisfying journey in search of your soul through food, of course!