Chandigarh
7 Oldest And Iconic Places To Eat In Chandigarh For An Authentic Meal
Disclaimer: Bearing in mind the current restrictions in the city and the world at large, we're tweaking our content policy and recommendations to focus more on staying indoors and exploring the digital world and all its wondrous offerings! Stay positive, keep hygiene levels up and don't fall prey to panic and misinformation.
As you drive into Chandigarh, wide streets and beautiful bungalows, each unique in design, catches your attention as you gape in wonder. This spectacular city is a bustling hub with shopping malls, hotels, restaurants, and bars; the numerous gardens are the lungs; so on and so forth. Chandigarh has gained immense popularity in the culinary section as well in the recent past with a number of iconic restaurants and local eateries standing tall in the market. And it's all because of the authentic food and a dining experience leaving a deep impression onto the people. So, here's a roundup of some of the oldest food outlets in the city that you must give a try. Read on!
1. Indian Coffee House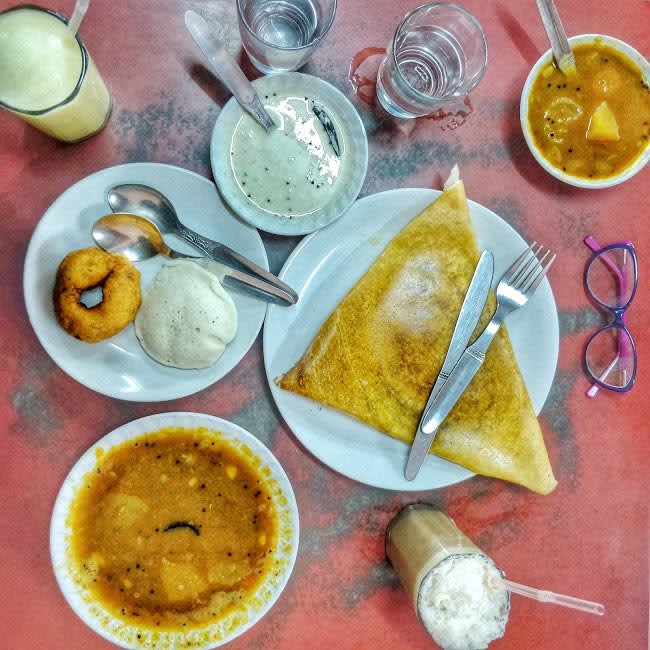 Picture Credits: Neetu Agrawal
Running for over 60 years and counting, Indian Coffee House is a vintage cafe that's insanely popular for serving finger-licking wholesome food. They whip the best dosas and South Indian meals to satisfy your hunger pangs. Experience the authentic taste of South Indian cuisine while not having to spend a fortune. And, make sure not to miss out on their Filtered Coffee and French Toast as well making it a classic breakfast combo.
Where | Indian Coffee House - Sector 17 E, Near Neelam Cinema
Timings | 9 AM - 10 PM
Call Them | +91 1722 702 804
Meal For Two | Rs 200
2. Pashtun Restaurant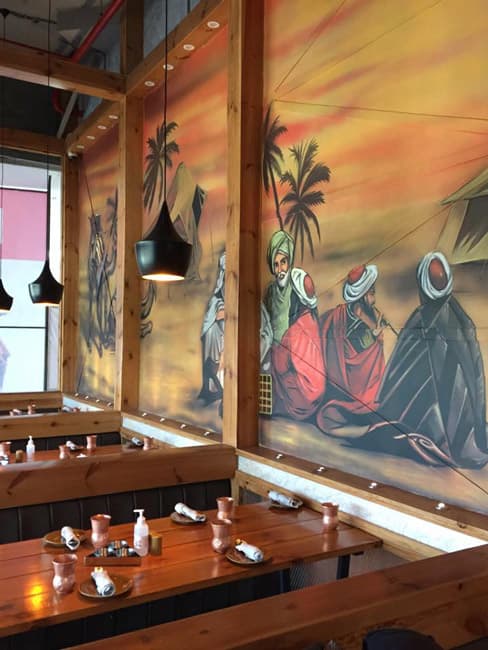 Serving mouth-watering North Indian delicacies, Pashtun is the oldest ethnic Indian restaurant in the city. The place has a nice, cosy atmosphere making you feel at home coupled with prompt service and great portion size. With an extensive menu offering scrumptious dishes like Paneer Pashtuni, Mughlai Food, Kebabs and many more delish options that won't make you leave disappointed.
Where | Pashtun Restaurant - SCO 333-334, 35B, Sector 35-B
Timings | 11 AM - 11 PM
Call Them | +91 1722 607 728, +91 1722 667 456
Meal For Two | Rs 950
Check Out Their FB Page | https://www.facebook.com/pashtunchd/
3. Shangri-La Plus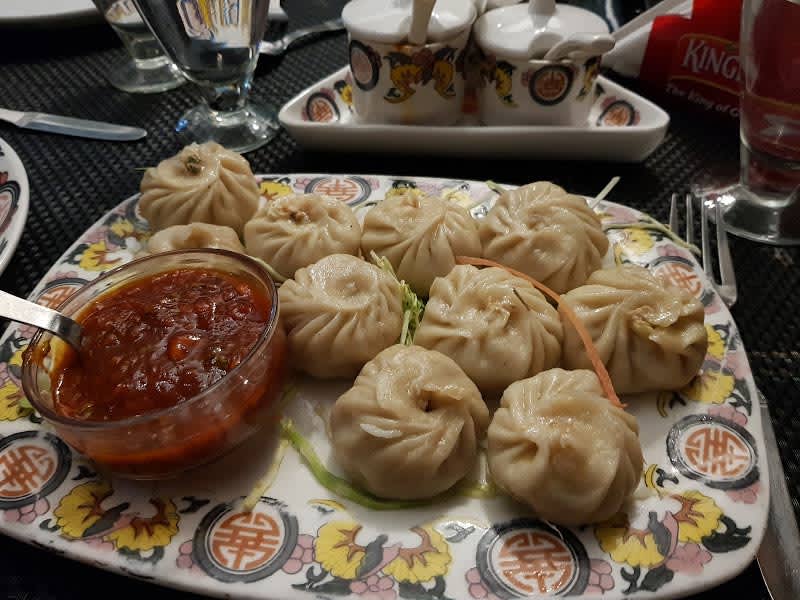 Picture Credits: Kamal Thakur
Long before there were fancy fine-diners and multi-cuisine restaurants in the city, there were a handful of standalone Chinese restaurants. Popular among them was Shangri La. Many natives reminisce of the old times and fond memories attached to this place by paying a frequent visit to gobble up on some Dragon Rolls, Chicken Lollypop, Talumein Soup and a wide variety of mouth-watering Chinese dishes.
Where | Shangri-La Plus - SCO-324, Sector 35B, Near Maya Hotel
Timings | 12 Noon - 11 PM
Call Them | +91 1722 608 082, +91 1722 624 762
Meal For Two | Rs 900
4. Golconda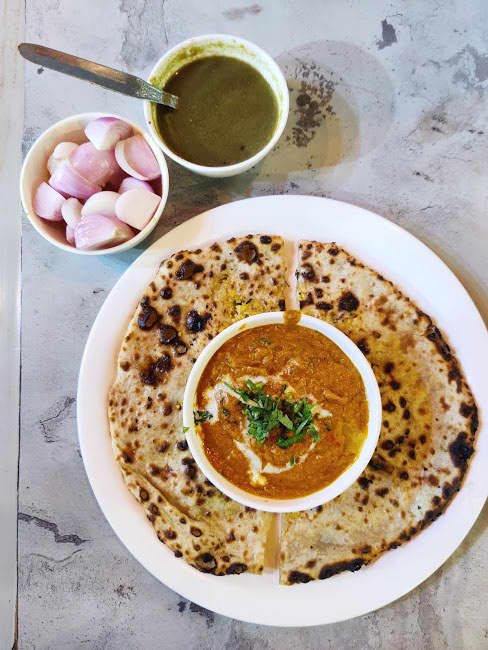 Picture Credits: Styledby mohini
Golconda offers a relaxed atmosphere for exciting family dinners and toothsome cuisines at pocket-friendly prices. The restaurant has been serving people since the late 90s and accounts for one of the finest restaurants in the city. The non-vegetarian dishes here are to die for with popular dishes being Grilled Chicken, Chilly Cheese, Dal Makhni, and Veg Manchurian. Aren't you drooling yet? 
Where | Golconda - Bay shop 401, Sector 32D
Timings | 9 AM - 11 PM
Call Them | +91 1722 606 060, +91 1722 664 866
Meal For Two | Rs 700
Check Out Their FB Page | https://www.facebook.com/Golconda-235192026567556
5. Swagath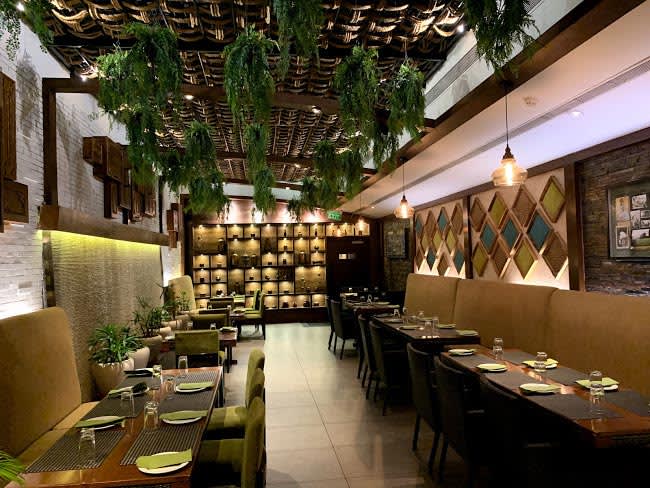 Picture Credits: BiBin Alexander
Insanely popular for the delicious North Indian and Mughlai delicacies, and amazing South Indian preparations, Swagath remains an all-time favourite among foodies. Given the multi-cuisine spread, it is no surprise that the place is always brimming with larger groups, families mostly. Swagath is apparently the only place in the city where you can dig into finger-licking seafood including Prawns Koliwada, Pomfret in Butter Pepper Garlic. Also, do try their Andhra Chicken, Shredded Chilli Chicken, and Tandoori Platter for a wholesome meal! 
Where | Swagath - SCO No.7, Madhya Marg, Sector 26
Timings | 11 AM - 12 Midnight
Call Them | +91 11 4998 1100
Meal For Two | Rs 500
Check Out Their FB Page | https://www.facebook.com/SwagathChd
6. Garg Chaat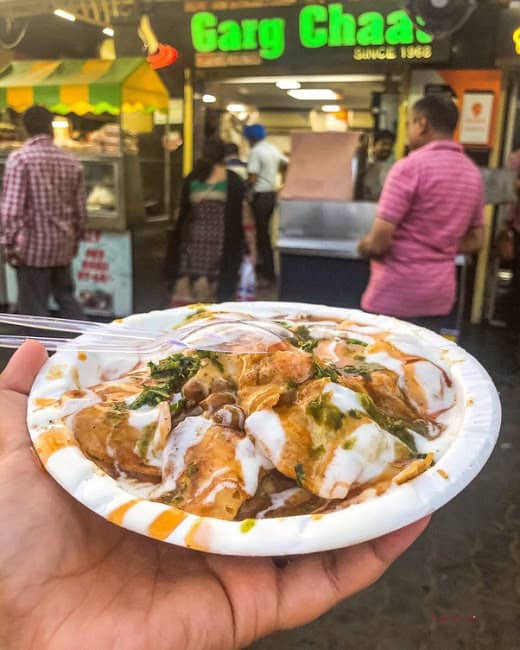 Picture Credits: Karthik
Our lives are incomplete without delicious and spicy street food, especially chaat! Serving since ages, this chaat shop is one of the most famous and crowded eateries in the area and for all the right reasons. Their food has a special flavour to it which keeps bringing people back to this place. Try the classics like Aloo Tikki, Paani Puri, Pav Bhaji, and Bhel Puri to give your taste buds a well-deserving treat.
Where | Garg Chaat - 35, 23C, Sector 23
Timings | 10 AM - 9 PM
Call Them | +91 9040 323 000
Meal For Two | Rs 150
Check Out Their FB Page | https://www.facebook.com/Garg-chaat-320501421438690
7. Books N Brew 
With incredibly beautiful and vibrant ambience to offer, this cafe brews the best aromatic coffee while you engage in some indoor games with your buddies or grab an interesting book from the shelf. An ideal spot to hang out with your friends at extremely affordable prices, this place will surely feel like home! Hanker your cravings by ordering up the Chicken Tikka Sandwich, steaming hot Maggi with Chai, Spring Rolls and much more from their extensive menu.
Where | Books N Brew - SCO 8, 1st Floor, Udyan Path, Sector 16 D
Timings | 9 AM - 8:30 PM
Call Them | +91 9988 465 420, +91 1725 276 161
Meal For Two | Rs 600
Check Out Their FB Page | https://www.facebook.com/CafeBnB
So foodies, what're you waiting for? Dig in!