Bangalore
6 Lesser Known Places Near Bangalore That You Need To Explore ASAP
Bangalore is an urban city that's popular for its happening nightlife & home to people from all over the country. The city boasts a vibrant culture and we're all for the chilled out vibe of fellow Bangalorean peeps. One aspect that we totally dig about B'lore is the abundance of scenic places, both in and around the city, that scream wanderlust. To satisfy the adventure seeker in you, here's a list of some gorgeous unexplored places around Bangalore that are remotely peaceful. Read on to find out more, with your bucket list & pen in hand. 
1. Gudibande Fort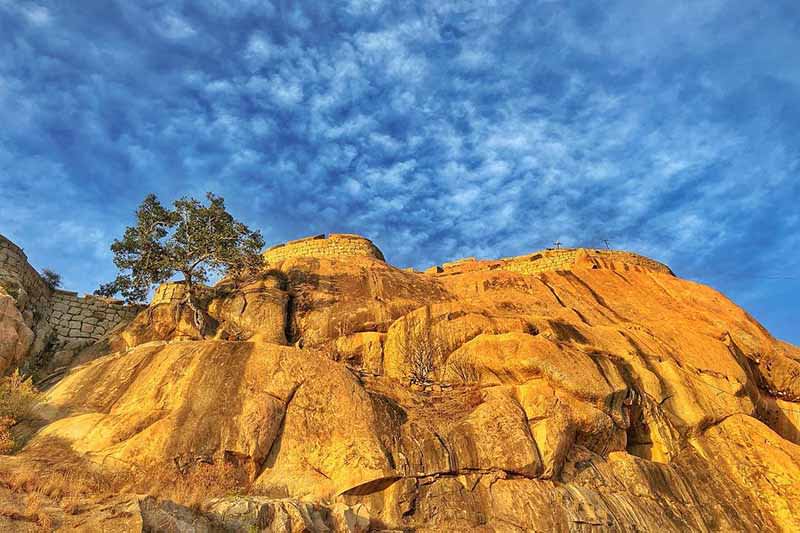 Picture Credits: neopramod
Gudibanda is a 400-year-old fort, and legend has it that there were around 19 rock ponds at different levels (Woah!). This fort is surrounded by a number of small villages, which can also be explored to get an essence of the lives of the tribal community that resides here. Ideal for a day trip as it's merely an hour from Bangalore, come over with your friends or fam and explore this fort!
Where | Gudibande Fort - Gudibanda
2. Kunti Betta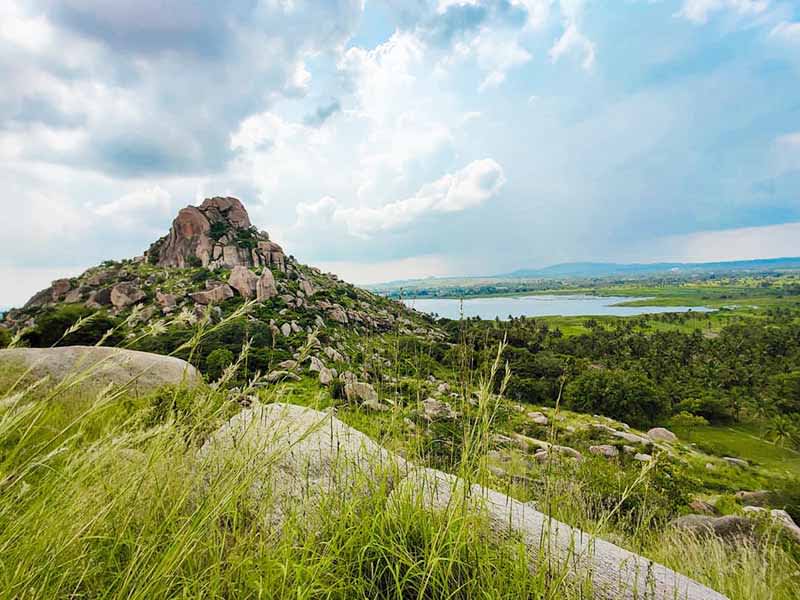 Picture Credits: lensational_hawks
Kunti Betta is a paradise for adventurists. Overlooking the ancient Pandavapura settlement, this spot is perf for those long-pending hiking and rock climbing activities. We recommend night trekking, cause' once you reach the hilltop, the stunning view of the night sky will leave you absolutely awestruck! How about trying some astrophotography here?
Where | Kunti Betta - SH 19, Pandavapura
3. Galibore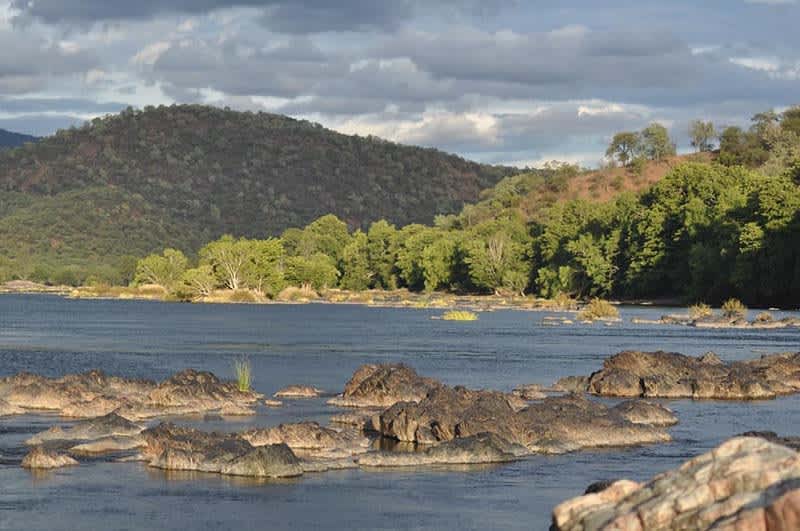 Picture Credits: wasiindia
Lush forests, the tranquil Cauvery river, and nature camps - that's Galibore for y'all! If you're looking for a peaceful, me-time amidst nature, this is where you need to head for a relaxing weekend getaway. Oh, you can also spend the afternoon under the glistening mountain sun while you're fishing or simply just lazing around. What pure bliss! 
Where | Galibore - Sangama
4. Devanahall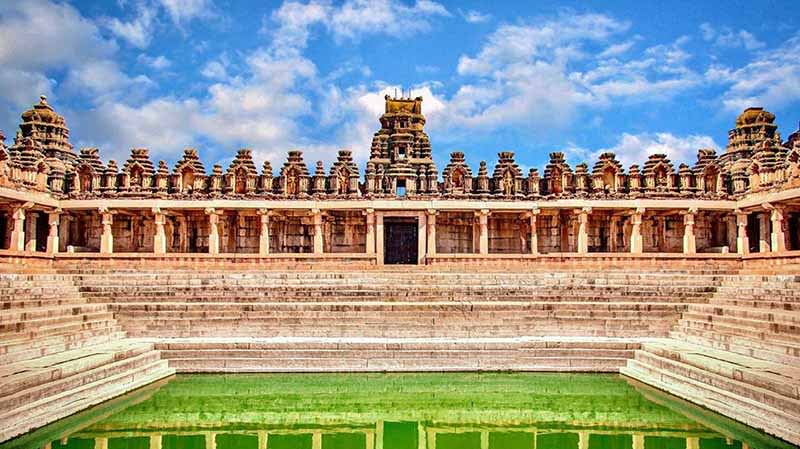 Picture Credits: mahikavi007
Devanahalli is a rustic fort town that is known for its centuries-old temples. Explore the town that's flourished with rich heritage and culture & don't forget to take your DSLR's along 'cause the grand structures of the temples are a sight for your IG feed! Located at about an hour's drive from Bangalore, do check out this place, especially if you're a lover of history!
Where | Devanahalli - Southegowdanahalli
5. Skandagiri Hills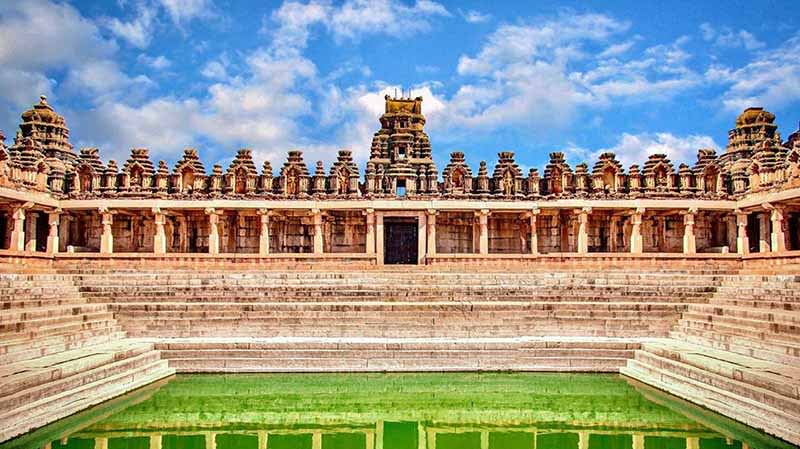 Picture Credits: architecturedialogue
Skandagiri Hills overlooks the mesmerising Nandi Hills and offers trekking activities for all the adventure fanatics out there. If you're open for night trekking, then you're in for an exhilarating experience- lie back and watch the star-studded sky in peace, it can't get dreamier than this!
Where | Skandagiri Hills - Skandagiri
6. Makalidurga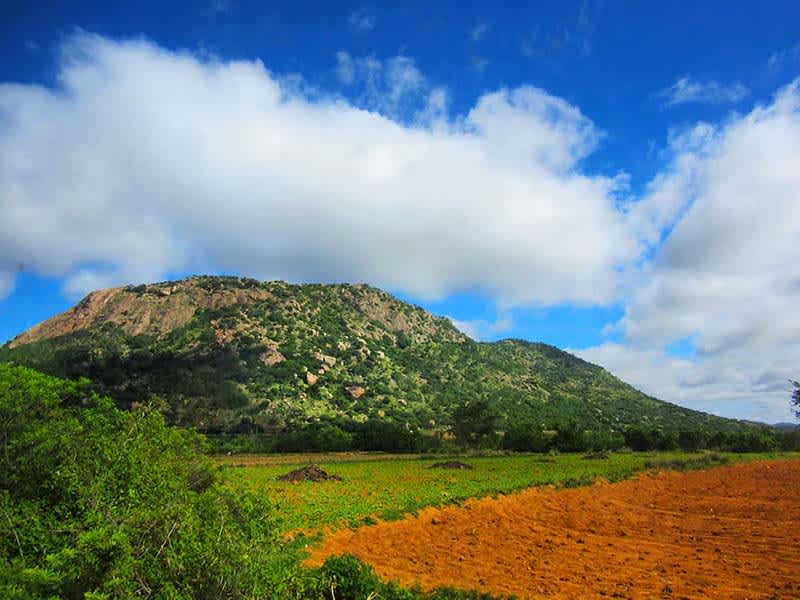 Picture Credits: plantheunplanned
Makalidurga is an ideal option if you're looking for a relaxing yet fun-filled getaway. Lush landscaped greenery, the azuring water streams and adventure activities add up to the beauty of this place. Trek to the Makalidurga fort, which is situated at the top of a hill, catch your breath and appreciate the untouched aura of nature.
Folks, blocking your calendars already? Yep, that's the way!