Bangalore
5 Beautiful Parks In The City That Are Ideal To Soak In Some Tranquility & Serenity
A city that is so rich in culture and heritage also boasts a colossal number of parks. Guess what, apart from water reservoirs & grand temples, some of these parks have actually been around since the city was constructed! No wonder Bengaluru is also known as the Garden City! To help you get your dose of all the greenery around, we're back with a list of the most stunning parks in town where you can sit back and chill so, read on guys!
1. Cubbon Park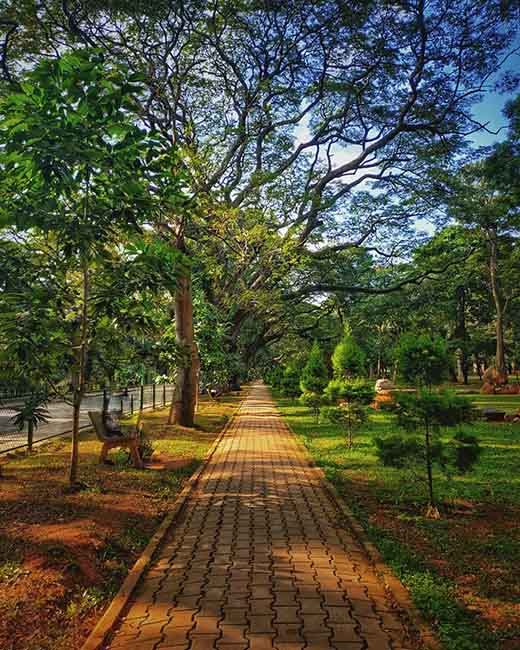 Picture Credits: _the_photographic_kid_
Cubbon Park is a lush green belt that is quite literally paradise on earth for nature lovers. It comprises more than a whopping number of 6000 trees, over 100 botanical and native vegetation species & supports a vibrant ecosystem. *woah woah!* This park is also frequently visited by botanical researchers and students since one can come across museums, a library, tennis academy, a beautiful aquarium with species like Moon Tail, India Tiger and Barb & a toy train. Leaving home immediately, are we?
Where | Cubbon Park - Kasturba Road, Behind High Court of Karnataka Ambedkar Veedhi, Sampangi Rama Nagara 
Timings | 5 AM – 6 PM
2. Bannerghatta Butterfly Park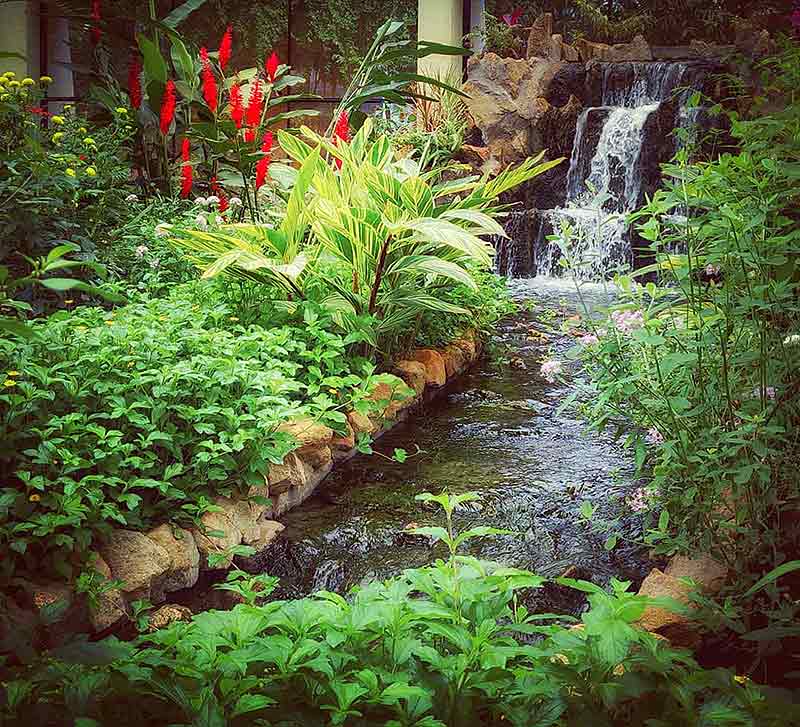 Picture Credits: beingrandomguy
The Bannerghatta Butterfly Park is a breeding place for some of the prettiest butterflies you'll ever spot! Walk through a pathway adorned with shrubs, into a multicoloured butterfly door that's your gateway into a mini world under a polycarbonate roof that only has butterflies of all sorts. What awaits you is also a majestic waterfall and a pleasant landscaped garden along with some eateries to grab some munchies. An ideal to place to unwind and relax, this park should defo be on your bucket list!
Where | Bannerghatta Butterfly Park - Bannerghatta Rd, Bannerghatta
Timings | 9:30 AM - 5 PM
3. Lalbagh Botanical Garden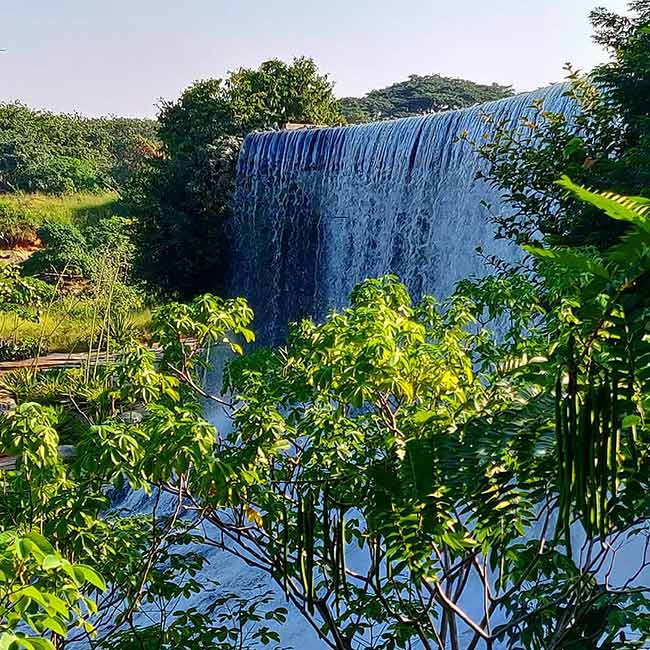 Picture Credits: harisha_jamadagni
One of the most important remnants left behind by the Wadiyar Dynasty, this park is spread over an area of 240 acres. Having a plethora of flora and bird species, you can have a lovely time here in absolute solace with your camera and binocular. The garden also hosts botanical shows during weekends, it is a perf haunt for your next family picnic or a chill sesh with your squad. Fellas, don't forget to spend some time along the lake and try spotting some cute fishies in there!
Where | Lalbagh Botanical Garden - Mavalli
Timings | 9 AM - 6 PM
4. JP Park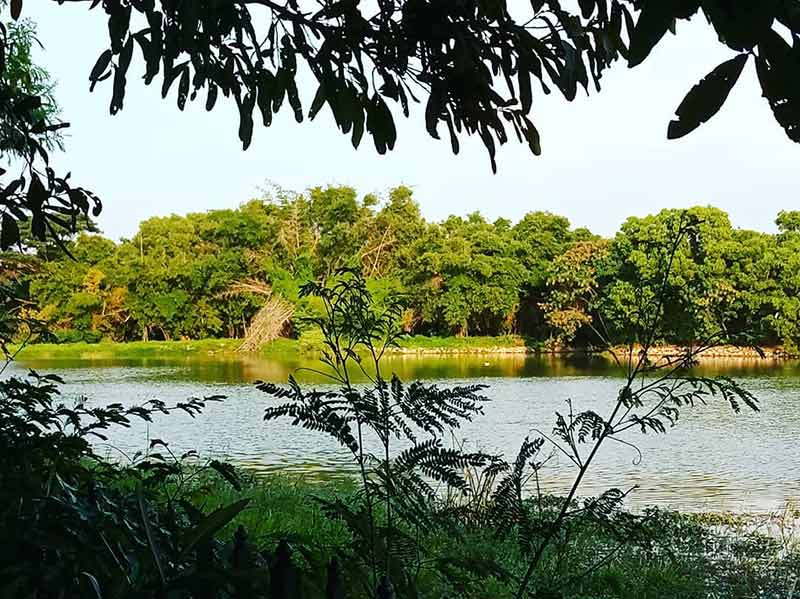 Picture Credits: the_insignificant_mystery
Did we just say fountain light show? Oh, yes! JP Park comprises 4 scenic lakes and a luscious landscape with a huge array of trees and shrubs. It also has a super soothing nature centre, an amphitheatre and an exhibition plaza. We recommend heading here during the evening to catch the musical fountain show that's a treat to the eyes! Just what you needed after a busy day, isn't it? In case you have children coming along, they'll be in for a cray time since the park has lotsa swings for them to goof around.
Where | JP Park - 22/1, Tank Bund Road, Brindavan Nagar, Bandappa Garden, Mathikere
Timings | 5 - 11 AM & 4 - 8:15 PM
5. Mahatma Gandhi Park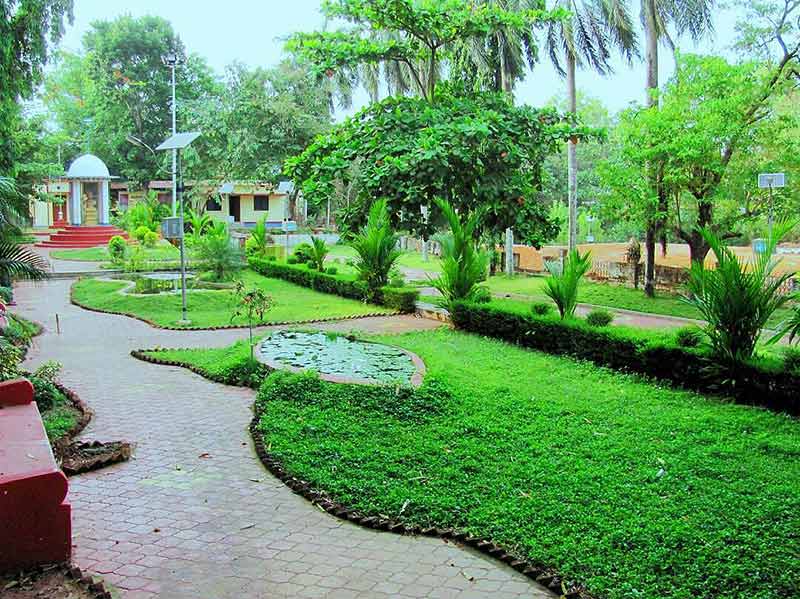 Picture Credits: insta_moodbidri
In case you're looking for a park for your morning job amidst some solitude, look no further! A popular park in town, the Mahatma Gandhi Park houses some very admirable sculptures of Mahatma Gandhi. You'll also find a number of fountains where you can sit back and forget your frets for a peaceful time. How about planning your next picnic right here with your fam in the lush gardens? Or just a stroll through the park? Either way, It's sure to be a good outdoor day!
Where | Mahatma Gandhi Park - Shivaji Nagar
Fellas, take some breather from your daily hustle and drop by these parks ASAP!