Bangalore
5 Most Majestic & Beautiful Churches To Visit In Bangalore
Hey, Bangaloreans! We're all aware that history plays a prominent role in the city's churches. They signify the influence of the Portuguese, French and British cultures that once thrived here. With religious places gradually opening up, we've curated a list featuring some of the landmark churches you can visit in the city for some spiritual soundness and aesthetic pleasure in these troubled times. Keep scrollin' folks!  
1. St. Mary's Basilica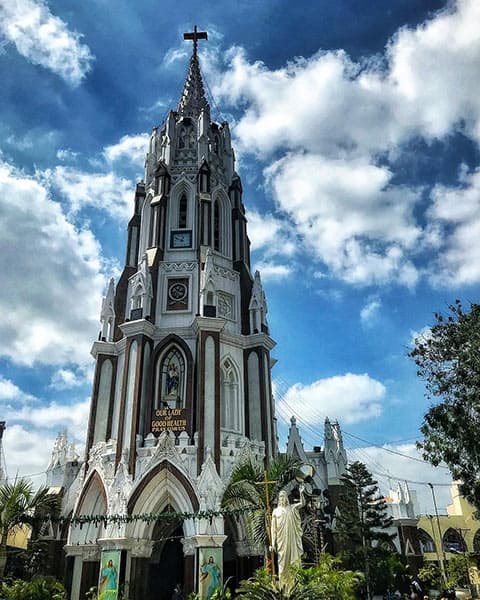 Picture Credits: santhoshspix
A structure inspired by gothic architecture, St. Mary's Basilica is adorned with multiple ornate columns, a stained glass window and intricate motifs that give a palatial touch to the interiors. It is one of the oldest churches in town and the biggest one in the state. The church was established to celebrate the birth of Mother Mary, something which is done to this day with tremendous pomp and show.
Where | St. Mary's Basilica - Msgr. F. Noronha Road, Shivaji Nagar
Timings | 6 AM - 9 PM
Call Them |  +91 80 2286 5434
2. St. John's Church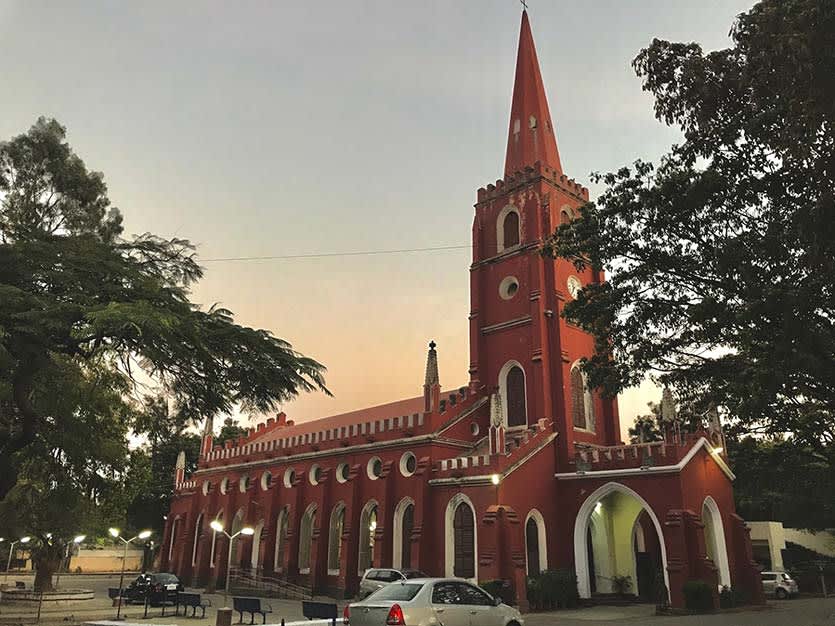 Picture Credits: Aditya Khutale
An architectural shrine of St. John the Evangelist, the St. John's Church is the fourth oldest Protestant Church in town. A rare, vintage Pipe Organ is the main attraction of the church. During Christmas and other Christian festivals, you'll see the church adorned with lights and ornaments making it an archetype of pure joy!
Where | St. John's Church - St.john's Church, Cleveland Town
Timings | 9 AM - 5 PM, 6 AM - 8 PM (Sundays)
Call Them | +91 9945 585 409
3. Infant Jesus Church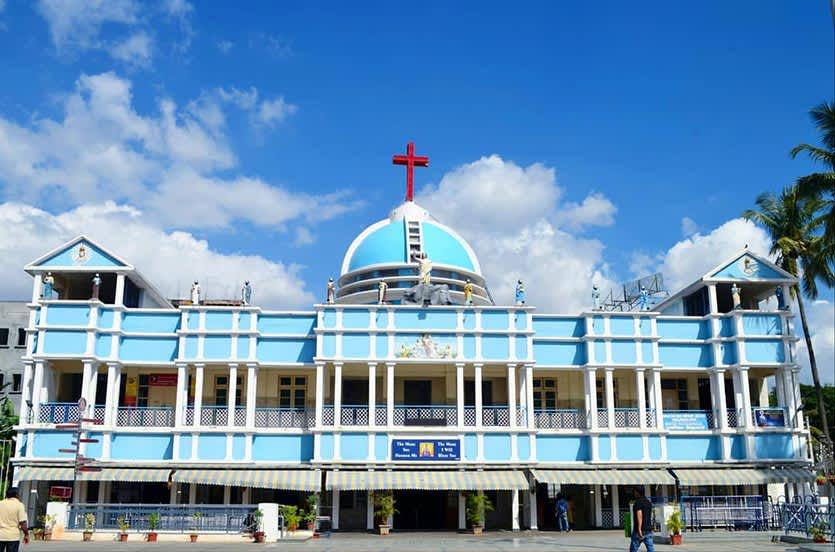 Picture Credits: travel_my_indiaa
This Roman Catholic Church honours and houses a shrine of Infant Jesus. It celebrates the history of Infant Jesus in Prague; you'll find oodles of devotees visiting this place to seek blessings at the famous shrine. To deal with its immense popularity, it is designed to accommodate up to 2500 people at the same time and 7 masses in various languages are organised here.
Where | Infant Jesus Church - Bazaar Street, Rose Garden, Vannarpet Layout, Viveka Nagar
Timings | 9 AM - 10 PM, 4 AM - 12 Midnight (Thursdays)
Call Them | +91 80 2530 1206
4. Francis Xavier's Cathedral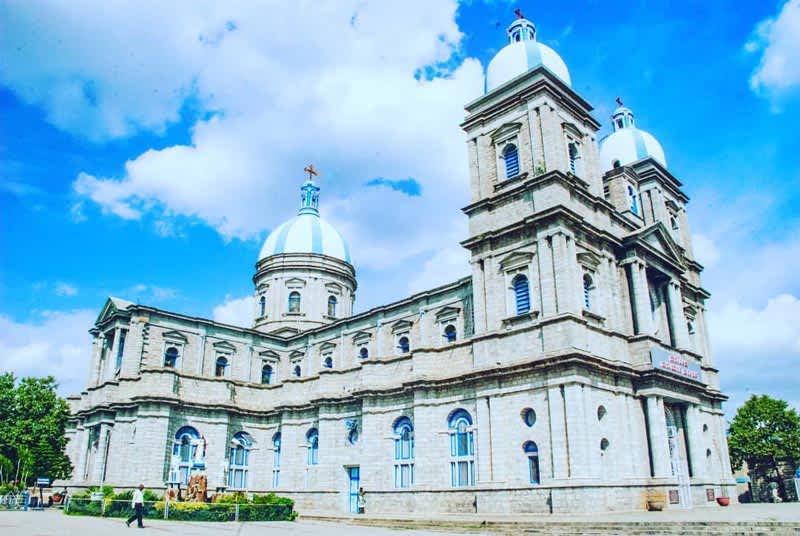 Picture Credits: divinechurches
The foundation of Francis Xavier's Cathedral dates back to the 19th century; Although what we see now is a refurbished structure built after the first world war. Constructed in the shape of a cross, it consists of 2 belfries and a majestic dome above the sanctuary. The entire structure is made of granite which gives a European touch to the church. Besides having a rich historical significance, the church has a great deal of visual appeal.
Where | Francis Xavier's Cathedral - St. Johns Church Road, Father Servanton Circle, Cleveland Town
Call Them | +91 80 2536 2570
5. St. Mark's Cathedral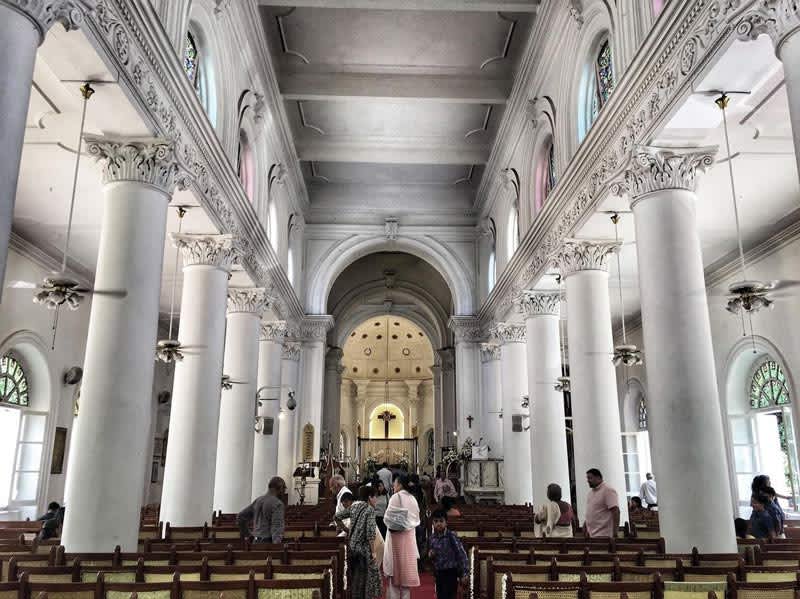 Picture Credits: elodaille_andzeblouskaille
This church was built in 1812 and signifies the influence of the colonial era through its intricate architecture. The ceilings, domes and the bell enhance the grandeur of the structure. The stunning stained glass work adds to the charm of this church. The folks at this church are widely involved in educating the underserved, among other community service activities. 
Where | Mark's Cathedral - 1, MG Road, Shanthala Nagar, Ashok Nagar
Timings | 8 AM - 1 PM, 4 - 9 PM
Call Them | +91 80 2221 3633
It's time to bring out your spiritual self and bask in the lord's glory!