Andaman
Catch A Glimpse Of The Fascinating Underwater Kingdom By Taking On The Glass Bottom Boat
Disclaimer: Bearing in mind the current restrictions in the city and the world at large, we're tweaking our content policy and recommendations to focus more on staying indoors and exploring the digital world and all its wondrous offerings! Stay positive, keep hygiene levels up and don't fall prey to panic and misinformation.
The ocean holds many secrets. But the traveller in you has the opportunity to uncover some of those secrets through the very famous glass bottom boating in the islands.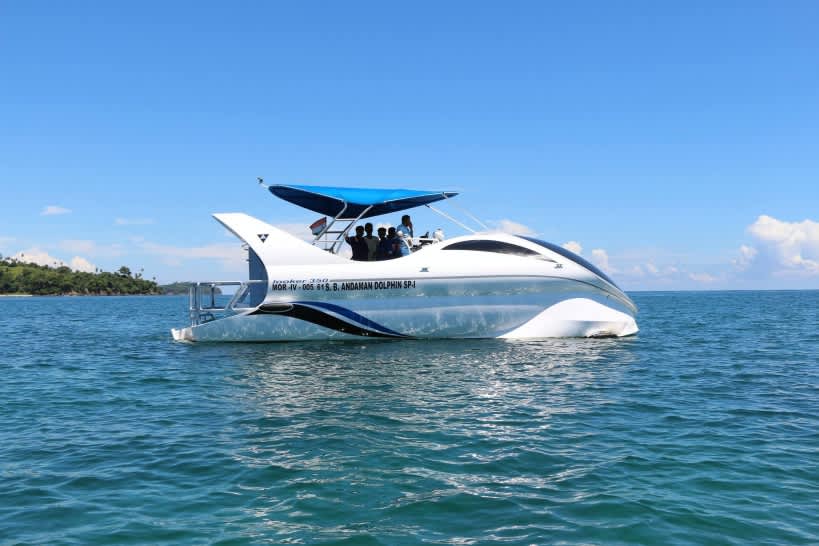 As the speed boat cuts through the water on a clear sunny tropical day, you would be able to experience the underwater aquatic life, a plethora of corals, all kinds of fish and so much more! North Bay Island is the most popular locale for glass bottom boat rides. Other than these options, Jolly Buoy and Red Skin also provides these facilities, although they're not as easily accessible as North Bay. 
So sail through the seas!
Where | North Bay Island
Price | Rs 4000 Per Person
Book Online | http://www.andamandolphin.com