Amritsar
Not Just The Golden Temple: Have You Been To These 6 Lesser Known Gurudwaras In Amritsar?
Disclaimer: Bearing in mind the current health crisis befalling the city and the world at large, we're tweaking our content policy and recommendations. Stay positive, keep hygiene levels up and don't fall prey to panic and misinformation.
Amritsar is considered one of the holiest cities in India what with the Iconic Golden Temple and the array of other beautiful albeit lesser known Gurudwaras that we're spotlighting here. Give them a visit and experience blissful peace and harmony! 
1. Gurudwara Baba Deep Singh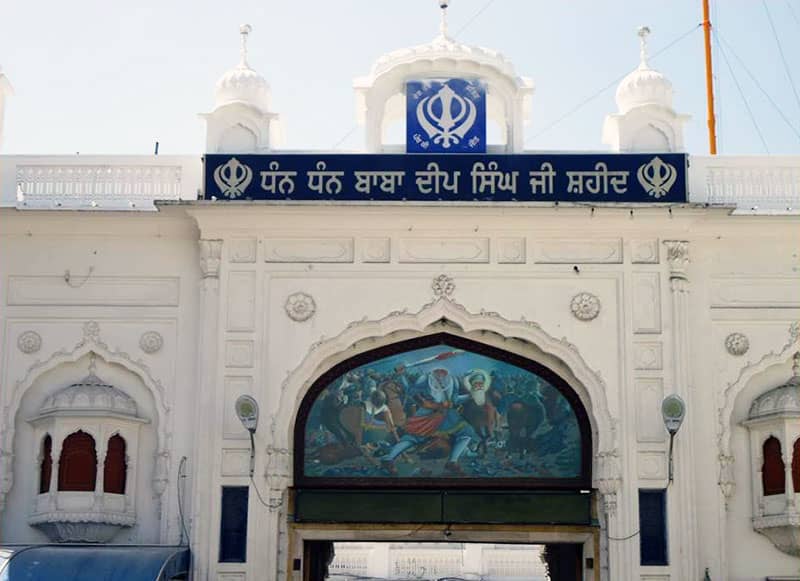 The great Sikh scholar and martyr Baba Deep Singh was badly wounded here as he took up the sword on a mission to restore the sanctity of the Sikhs most revered temple. He along with thousands of other faithful Sikhs fought against the Muslim forces of Jahan Khan. This gurdwara is a constant reminder of Baba Deep Singh & his noble acts, serving as a source of inspiration to one and all.
Location | Moni Chowk, Katra Ahluwalia
2. Gurudwara Pipli Sahib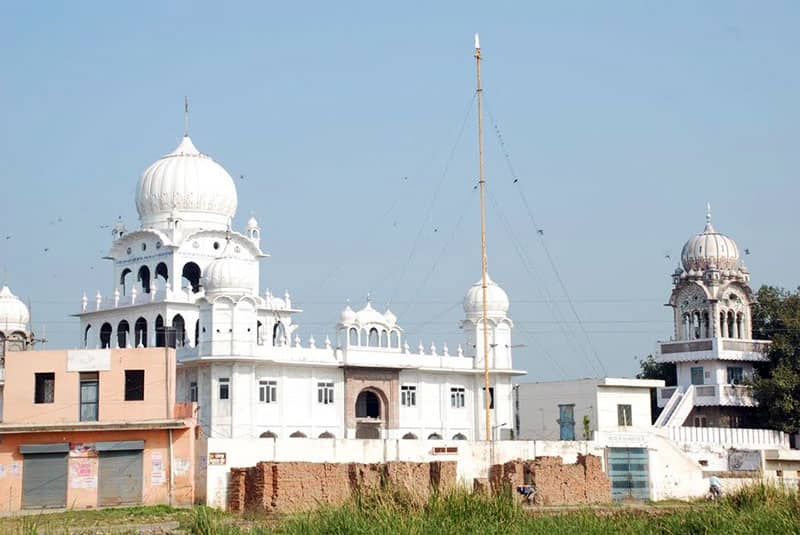 Roughly 1.5 Kms, west of the Amritsar Railway Station, it was here that a large number of devotees came to take part in the excavation of the main Amritsar Tank which was welcomed by Guru Arjan. The Gurdwara is connected by a 150 metre link road to the main Sher Shah Suri Marg. Besides the daily services, a fair is held here on the occasion of Basant Panchmi which is a grand celebration.
Location | Guru Arjun Nagar
3. Gurudwara Mata Kaulan Ji Amritsar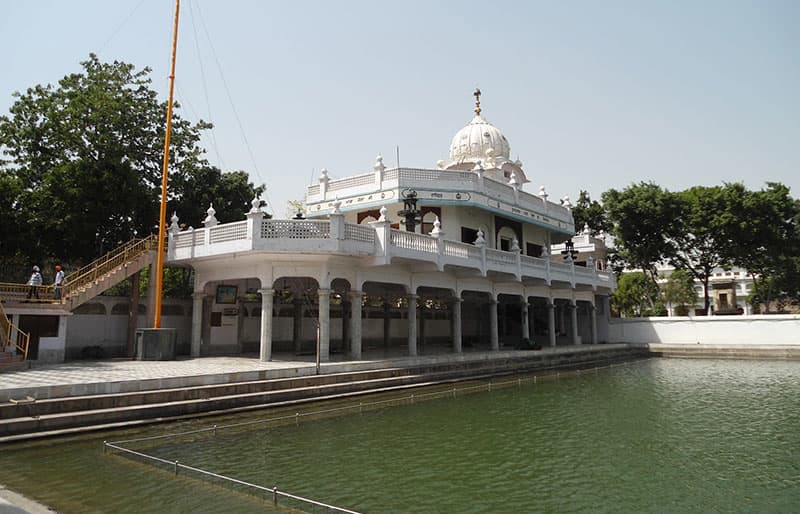 Right next to the Gurdwara Mata Kaulan lies a sarovar known as Kaulsar Sahib named after Bibi Kaulan, a spiritual muslim lady, daughter of Qazi of Lahore. Her father had pronounced her death, due to her devotion to Sri Guru Hargobind Sahib. She was a highly spiritual woman who was above all religious divides. This gurdwara is situated on the southern side of Harmandir Sahib.
Location | Back Side of Harimandir Sahib
4. Gurudwara Chheharta Sahib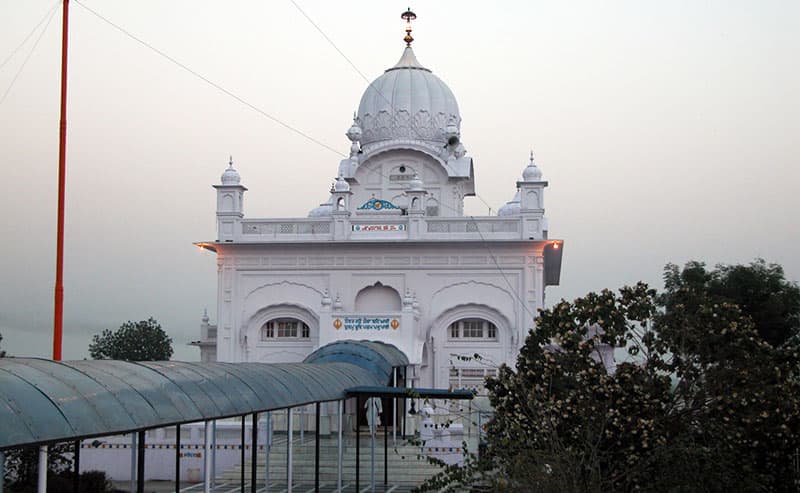 This gurudwara is named after a well that Guru Arjan had sunk. The well was quite wide with copious water supply that six Persian wheels installed around the interior of its circumference could operate simultaneously; and hence its name! Set on a 6 acre walled compound, the complex includes a divan hall with a square sanctum in the middle, and a square room with a lotus dome topped by a goldplated pinnacle and two Nishan Sahibs.
Location | Basarke
5. Gurudwara Shri Tarn Taran Sahib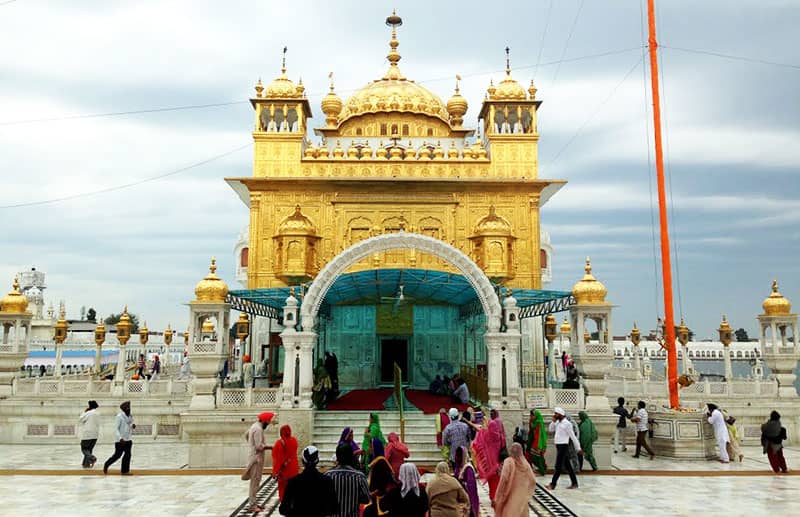 This gurudwara lies roughly 22 Kms from the Golden Temple, Tarn Taran is a Sikh pilgrimage site in the Tarn Taran District of Punjab. The Gurudwara was constructed by the fifth Sikh Guru, Arjan Dev. It's said that the sarovar in this Gurudwara is the biggest, lying in the middle of all the Sikh shrines. It's especially thronged by devotees every month on the day of Amavas. 
Location | Tarn Taran district 
6. Gurudwara Baba Atal Sahib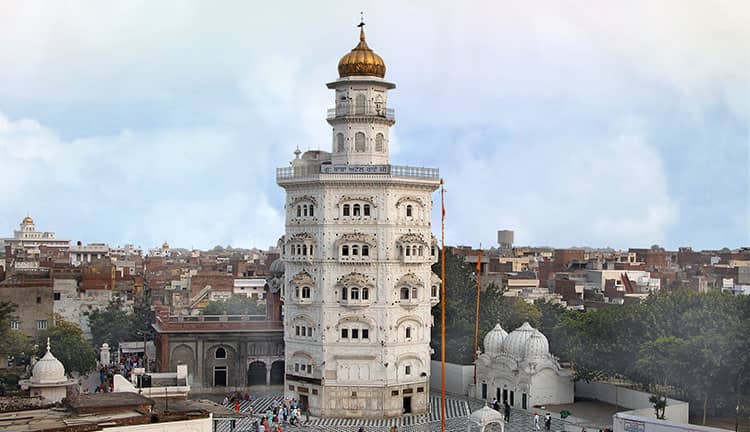 This Gurudwara was made in memory of the young life of Baba Atal Rai, son of Guru Hargobind. It's a nine-storeyed octagonal tower that's 40 metres high and is touted to be the tallest building found in Amritsar. The Guru Granth Sahib is seated in a small inner room on the ground floor and are decorated with embossed designs, on brass and silver sheets. The Interior walls and the ceilings are covered with murals depicting scenes from the lives of Guru Nanak.
Location | Golden Temple Complex, Amritsar Cantt.
So head out and explore these spiritual gems!