Looking at the Indian tricolor flutter and revisiting parts of Indian history is as patriotic as it gets and gives you all the *Rang De Basanti* feels! So if you find yourselves in Amritsar for just a day and want to explore its patriotic spots (visiting The Golden Temple is a given!), here's your go-to list:
1. Jallianwala Bagh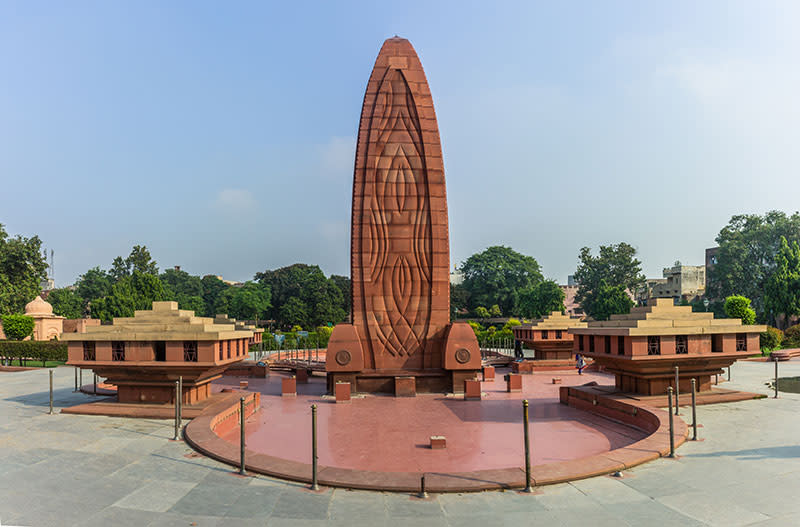 Known for the 1919 massacre, one of the most horrific events in Indian history, The Jallianwala Bagh houses a memorial built in honour of all the massacred victims and a portion of the wall with bullet marks along with an old well has been preserved. A light & sound show is hosted here every evening narrated using the prolific actor Amitabh Bachchan's voice that recreates the events of 1919 that took place at Jallianwala Bagh. Don't miss it as it's quite a stirring experience.
Location | Golden Temple Rd, Amritsar 
Timings | 6 AM - 7 PM
2. Wagah Border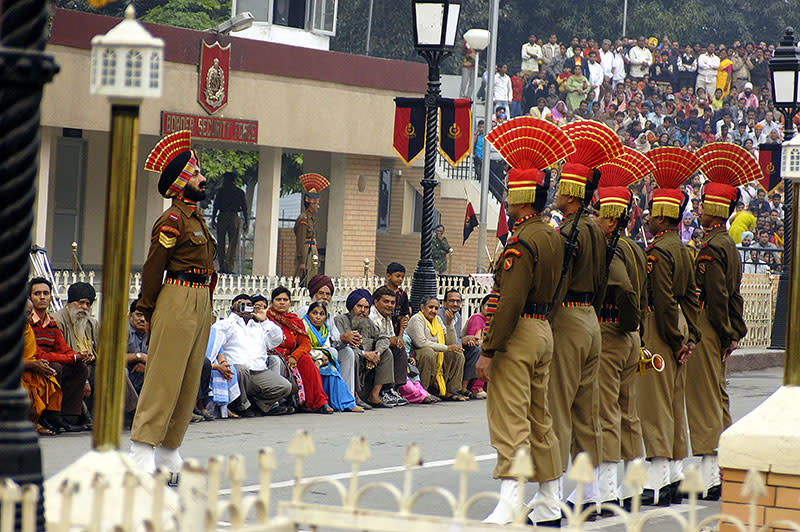 Wagah Border is an iconic road bordering between India and Pakistan!  Seeing children in tricoloured caps, listening to the crowd chant India's name, and gazing with awe at the tricolour hoisted high gives you a deep sense of pride and fills your heart with patriotism. It's a famous tourist spot because of the popular beating retreat ceremony that is held every day before sunset. 
Location | Hardo Rattan
Timings | 10 AM - 4 PM 
3. Punjab State War Heroes' Memorial And Museum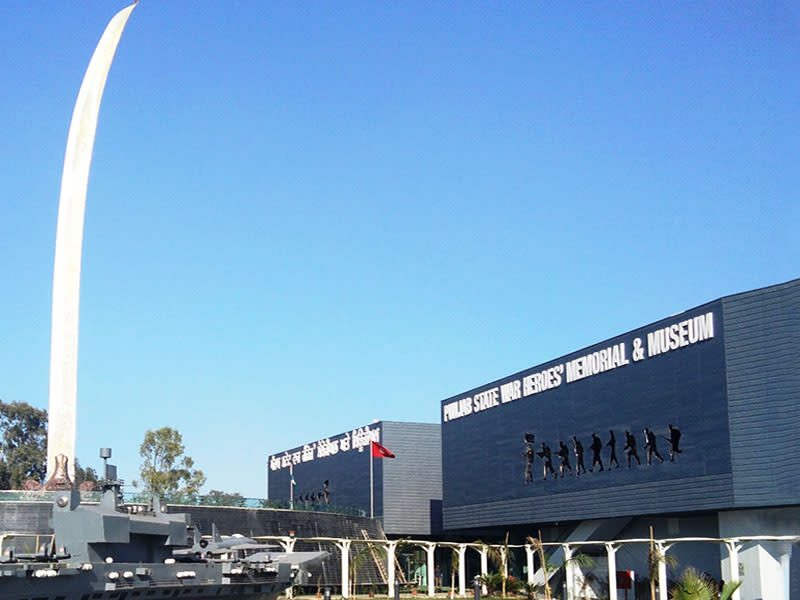 Possibly the first of its kind in India, the Punjab State War Heroes' Memorial and Museum in Amritsar aims at showcasing the good deeds of the brave hearts of Punjab, strengthening the spirit of patriotism in one and all! The hallmark of the magnificent campus is a 45-metre high stainless steel sword on the central edifice and the campus also has a 7D auditorium showcasing a realistic experience of the different war zones.
Location | Shri Guru Amar Dass Nagar, Chheharta
Timings | 10 AM - 6 PM
4. The Partition Museum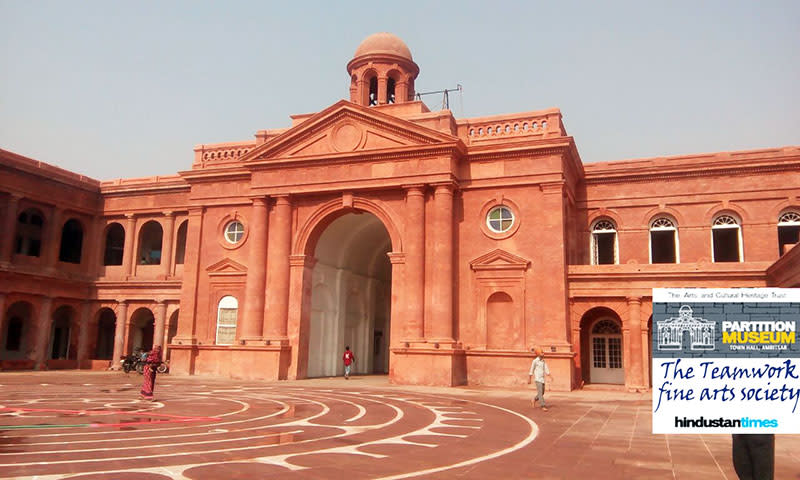 The Arts and Cultural Heritage Trust (TAACHT) set up, perhaps, the world's first Partition Museum in October 2016, at Town Hall. This is considered completely a people's museum, and examines the pre and post partition era through the memories of the people. It has received the support nationally and internationally of many well-known personalities and you too must give it a visit!
Location | Town Hall
Timings | Tuesday to Sunday, 10 AM - 5 PM
5. Maharaja Ranjit Singh Museum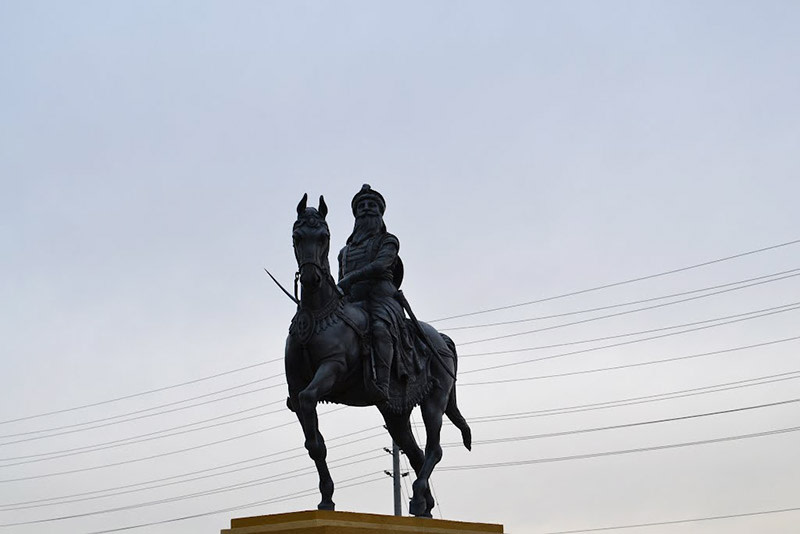 This amazing museum is in memory of Maharaja Ranjit Singh displaying old paintings, manuscripts and coins that are centuries old. A vast diorama depicts the maharaja's greatest battles, complete with booming battle cries and other sound effects! The place is popular for its statue of the legendary king with his horse and it holds exquisite exhibits of arms, armours, paintings, old coins and manuscripts, all of which belong to Maharaja Ranjit Singh. 
Location | Ram Bagh, Lawrence Road
Timings | 9 AM - 5 PM 
6. Gobindgarh Fort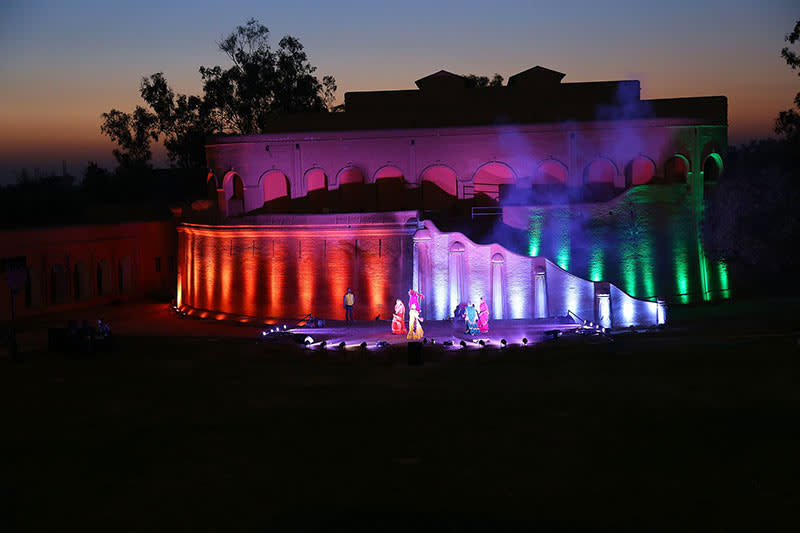 Spread across 44 acres, the fort stands witness to 256 years of history. The fort has a number of attractions such a 7D show based on the life of Maharaja Ranjit Singh that transports you back to the 19th century, a coin museum, a stage that keeps the fort alive all day long with live performances of bhangra, gidda, games & comedy etc. a bazaar and the most famous show held every evening called Whispering Walls.
Location | Old Cantt Rd, Vijay Chowk, Lohgarh Chowk
Timings | 10 AM - 10 PM
7. Central Sikh Museum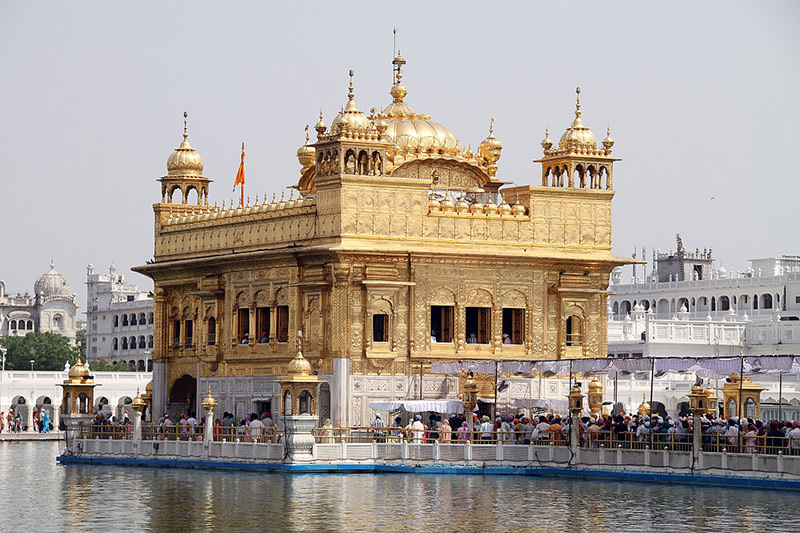 Established in 1958 at the Golden Temple, the Central Sikh Museum exhibits paintings of the Sikh gurus, saints, Sikh warriors and other prominent Sikh leaders who have contributed to their religion. It has a rich collection of coins, old arms and ancient manuscripts and also houses an excellent library. Guide services are available on request. The museum is open on all days and entry is free. A visit to Harmandir Sahib is not complete without visiting The Central Sikh Museum.
Location | Golden Temple Rd, Atta Mandi, Katra Ahluwalia
Timings | 9 AM - 4 PM
So get set and going for a day full of sightseeing!