If you're planning a trip to Amritsar just to visit the Golden Temple, you have one less thing to worry about as we've sorted your accommodation woes out because these are the hotels that lie close to it! So book up and thank us later. 
1. Hotel Akaal Residency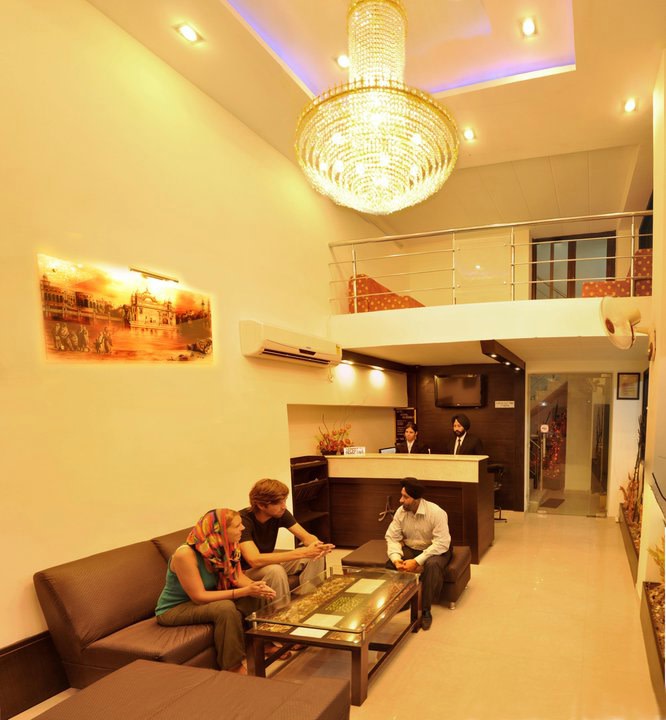 Hotel Akaal Residency, situated just 50 meters from the holy Golden Temple is the perfect choice for tourists visiting Amritsar. Giving you a feeling of a home away from home, Akaal Residency provides a luxurious and comfortable stay! 
Location | Sethi Building, Chowk Baba Sahib
Check Out Their Website | http://hotelakaalresidency.co.in/ 
2. Hotel Sawera Grand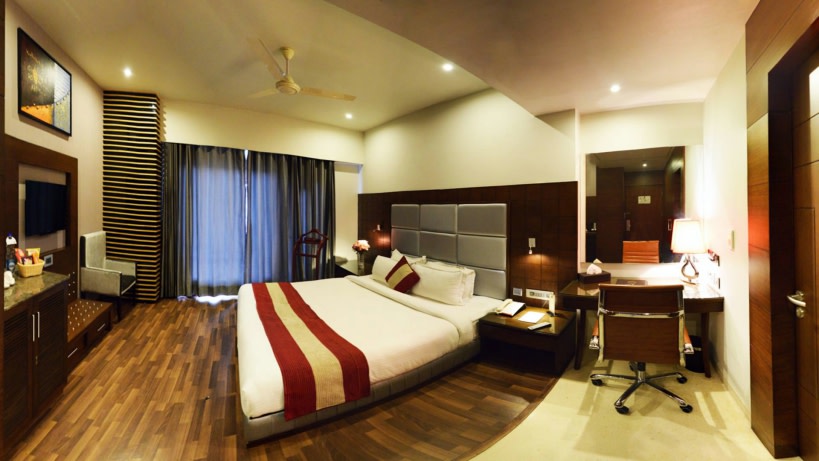 A 3 star property located in close proximity to the Golden Temple (roughly 1 Km away), and sites like Jallianwala Bagh, Durgiana Temple and Attari Border, Hotel Sawera Grand is nestled in the bustling city of Amritsar and features elegantly designed, cozy and comfortable rooms to make your stay a memorable one. 
Location | 1724/1, Sawera Tower, Katra Baghian, Hall Bazaar
Check Out Their Website | http://hotelsaweragrand.com/ 
3. Ramada Amritsar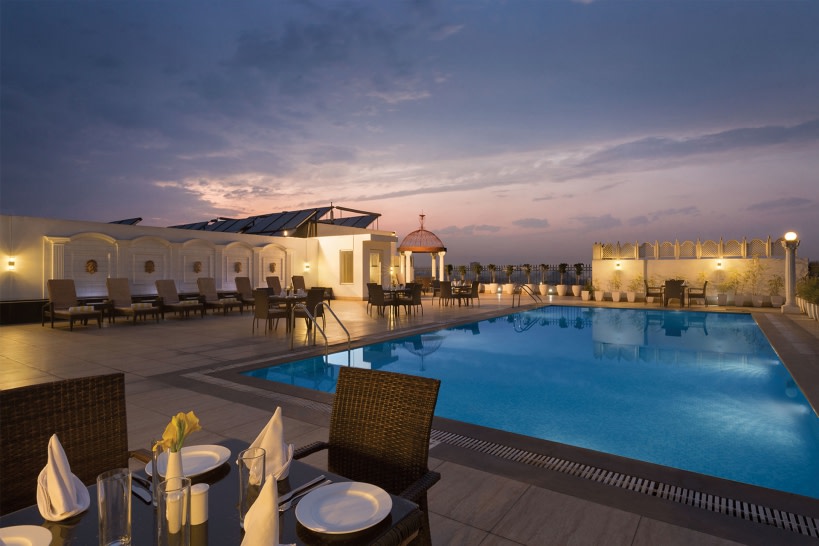 Conveniently located in the heart of Amritsar's central walled city, Ramada Amritsar hotel is close to the Amritsar Main Market, the Golden Temple (roughly 1 Km away), Jallianwala Bagh and many other local restaurants. The clean and accommodating guest rooms are designed keeping the comfort of the visitors in mind, featuring thoughtful amenities to brighten the stay! Do check it out.
Location | 117 Hall Bazaar, Amritsar
Check Out Their Website | https://www.ramadaamritsar.com/
4. Hotel City

Those looking for a hotel near the Golden Temple in Amritsar can easily head to Hotel City Park which is situated within walking distance from the famous temple (a roughly 5 min walk). It is an impressive 5 floored building accommodating its guests in 50 impeccably styled rooms. Other amenities include a multilingual staff, currency exchange, business halls and much more.
Location | Fawara Chowk, Near Post Office, Jallianwala Bagh 
Check Out Their Website | http://www.hotelcityparkamritsar.com/ 
5. Treebo Dee Intercontinental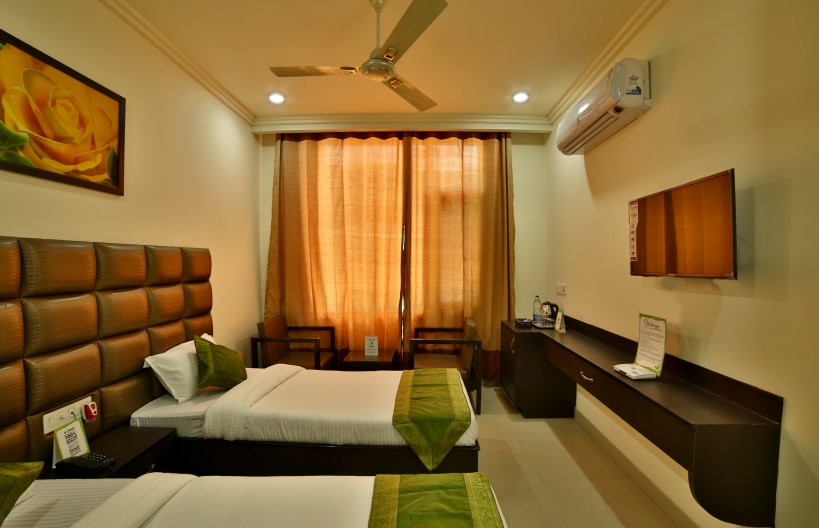 A major issue when travelling is finding quality accommodation that is easy on the pocket. With the Golden Temple, Jallianwala Bagh, Bharawan Da Dhaba & Alpha One Mall, all within 3 kms, the newly constructed Treebo Dee Intercontinental is all set to offer comfortable rooms replete with modern amenities, without the hefty price tag that usually comes along with most hotels.
Location | Inside Ghee Mandi Gate, Golden Temple Road
Check Out Their Website | https://goo.gl/DgcEit
6. Hotel Holy City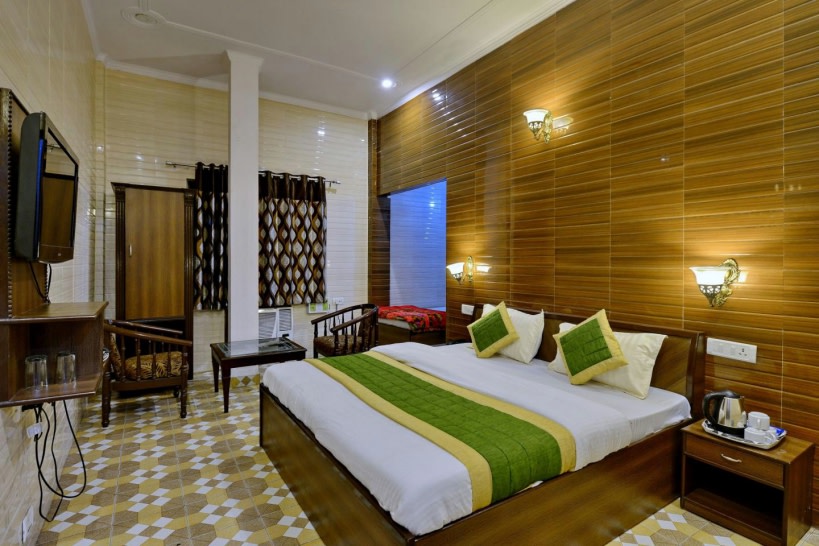 Located at a prime location, close to most major tourist spots including the Golden temple (approximately 950 metres away), Hotel Holy City provides good value for money. Along with air-conditioned, spacious rooms, fitted with a fridge and cable, other facilities include car rental, laundry service, foreign exchange and medical. 
Location | Chowk Paraag Dass, Near Sarai Guru Ram Dass
Check Out Their Website | http://www.hotelholycity.co.in/ 
7. Hotel CJ International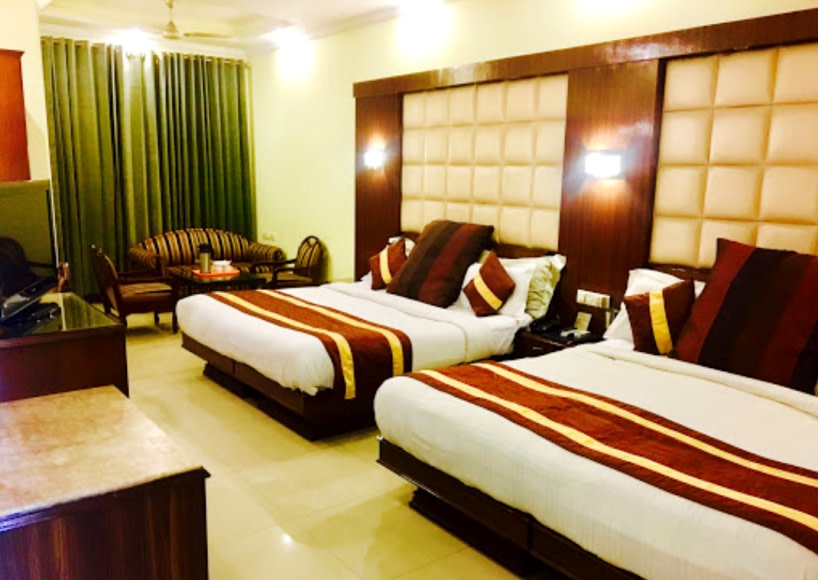 Hotel CJ International offers guests an extraordinary place that is created by combining great architecture, decor and services. All the major historical sites lie nearby including the Golden Temple which is literally 5 steps away making it convenient for all the travellers to cover the place on foot. 
Location | Opposite Golden Temple Langar Building, Golden Temple Road
Check Out Their Website | http://www.hotelcj.in/ 
8. Sarovar Regency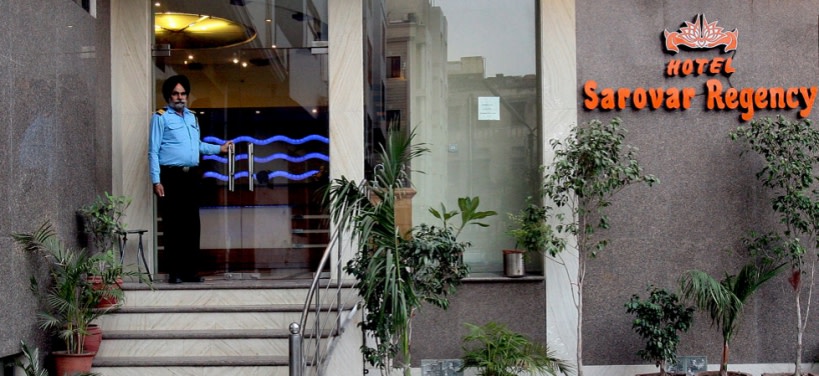 Since its launch Hotel Sarovar Regency has earned a huge popularity amongst the domestic and international tourists and guests. It lies close to approximately 110 metres from the Golden Temple. Their impeccable service and unparalleled facilities make your every stay a pleasant one. 
Location | Kucha Hathi Khana, Bazaar Maisewan
Check Out Their Website | http://www.sarovarregency.com/ 
9. Hotel Le Golden
Located at a prime spot and a short walk from the Golden Temple, literally just across the road, Hotel Le Golden is a good accommodation option for leisure as well as spiritual travellers. It offers 24 hr room service besides travel assistance, taxi services and currency exchange.
Location | Kucha Chatar Singh, Bazar Mai Sewan, Clock Tower Extension
Check Out Their Website | http://www.hotellegolden.com/
Hope this list makes your trip to Amritsar hassle free! Get going already!!