Amritsar
Enjoy Butter Dripping Hot Paranthas And Creamy Sweet Lassi To Go With It @ Kesar Da Dhaba
The pride of the Amritsar Cantonment, Kesar Da Dhaba serves delicious Punjabi food! This desi gem is located inside a small gali so it's probably best that you park your vehicle outside the lane. The servings are huge and one plate is enough for two people, even if you're starving!
Desi Ghee is abundantly present in most of their preparations *because why not!* so be prepared to let your diet regime go for a toss and enjoy a hearty meal. 
Their thali is regarded as the best delicacy offered by any of the old dhabas found around. Consisting of 2 plain Paranthas, Dal Fry, Channa Masala, Raita and Salad, it's sure to satiate your hunger. Other specialities include Dal Tadka and Firni. We'd also suggest trying their uber creamy Lassi, Tandoori Chicken and Palak Paneer.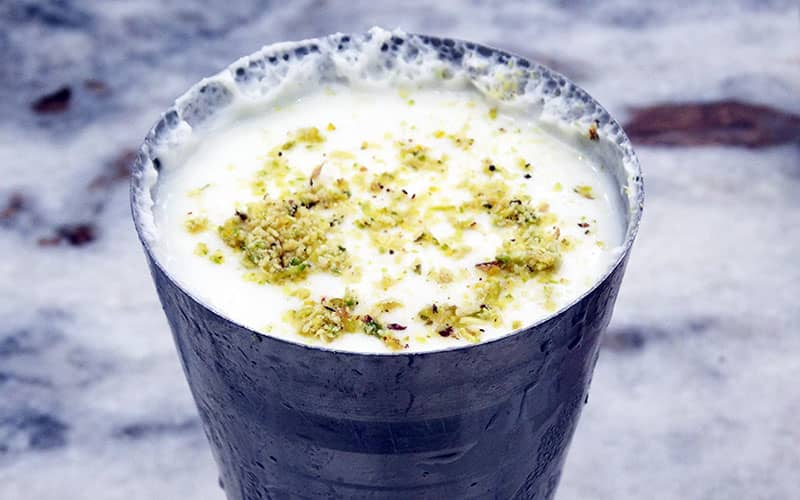 Many celebrities like Yash Chopra, Lisa Ray, Yana Gupta & Rajesh Khanna have been spotted here over the years, which makes this place a must-visit for scrumptious meals in Amritsar. 
Trust us, their hospitality and food will make you feel like a star too! 
Location | Kesar Da Dhaba, Chowk Passian, Shastri Market, Near Town Hall
Meal For Two | Rs 500
Check Out Their Website | http://kesardadhaba.com/