Amritsar
Can't Get Enough Of Fish Fry? We've Charted Out 8 Best Places Serving Amritsari Fish In Town
Anyone who has lived or grown up in Amritsar can never get enough of the famous Amritsari Fish found in every nook and corner in town! So here's a list of the best places serving freshly fried and flavourful fish right here in Amritsar: 
1. Makhan Fish And Chicken Corner 
A paradise for fish lovers, Makhan has been in business for about half a century and is most known for its delicious Amritsari Fish and Tawa Fish besides Tandoori Chicken and Chicken Malai Tikka. What makes this place all the more favourable is the fact that they serve alcohol, so get going to enjoy some splendid food while you sip on your patiala pegs! 
Location | 21-A, Near Madaan Hospital, Majitha Road, Basant Nagar
Meal For Two | Rs 700
2. Pehelwan Fish Shop
Pehelwan Fish Shop is an age old renowned joint serving delectable fish items. Almost always crowded with customers, Pehelwan has a unique way of serving fried fish which makes it even more delicious - with a garnish of chaat masala, some lemon juice and spicy green chutney. Trust us when we say this is something you wouldn't want to miss! 
Location | Outside Hall Gate
Meal For Two | Rs 200
3. Bubby Fish & Chicken Corner
Enjoy the exotic and exclusive flavours of Punjab at Bubby Fish & Chicken Corner. With about 10 varieties of fish and an unlimited variety of chicken dishes to choose from, you won't run out of options but definitely don't miss out on the finger licking Fish Tikka, Tawa Fish, Keema Naan, and Mutton Rarra. 
Location | Near Crystal Chowk, Cooper Road, INA Colony
Meal For Two | Rs 300
4. Sakhis Watz Kukin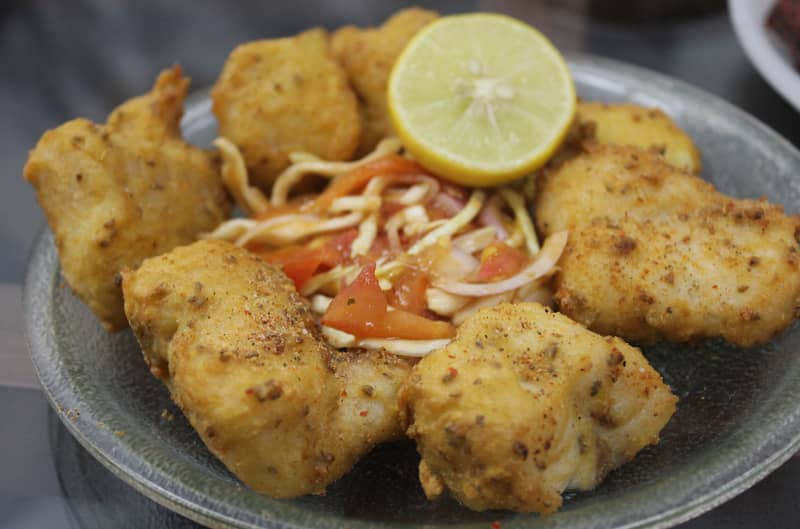 Famous for their humongous menu which offers something for everyone's palate, Sakhis Watz Kukin serves steak, prawns, rolls, sandwiches, gol gappas, tikke and so much more! They have a huge dine in section but it's more popular for its takeaway joint. We'd recommend trying the Fish Fry, Paprika Grilled Chicken and Vada Pav.
Location | M 47, Green Avenue
Meal For Two | Rs 700
5. Pappi Di Hatti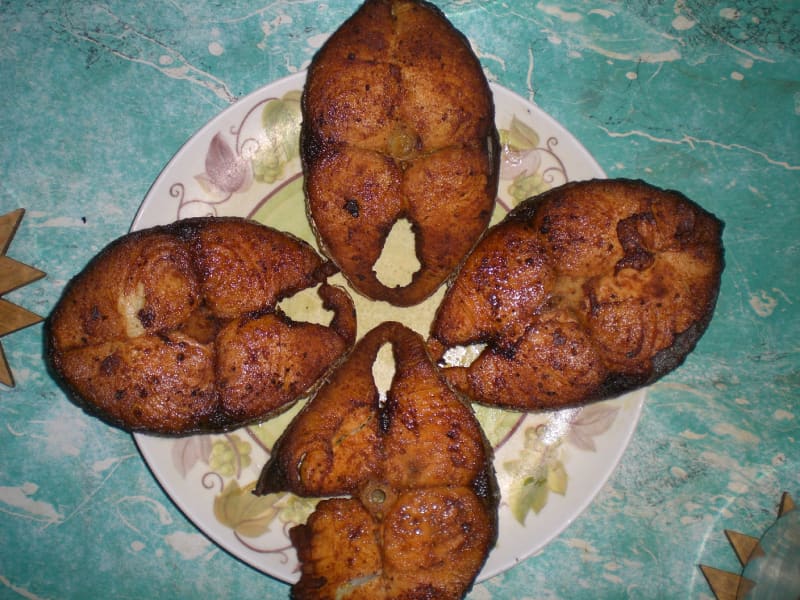 The speciality of Pappi Di Hatti lies in its Chilly Fish, Fish Tikka and Chhole Kulche. This restaurant has expanded from a small stall selling Mathi Choley to a full fledged restaurant, and all for our good! The fish here will keep you coming back for more, no matter how full your stomach may be. Make sure to give this place a shot.
Location | B 1, Near Main Market, Green Avenue, White Avenue
Meal For Two | Rs 400
6. Surjit Food Plaza 
With a variety of 13 fish dishes, Surjit Food Plaza is among the best places to eat in Amritsar. It's usually packed with fish lovers gorging on the Fish Takatak, Lemon Fish and Fish Tikka. Apart from fish, the place also serves delicious Tandoori Chicken, Mutton Tikka and Dal Makhni, all in all making it a must try. 
Location | Shop 4, Nehru Shopping Complex, Lawrence Road, White Avenue
Meal For Two | Rs 1,000
7. Charming Chicken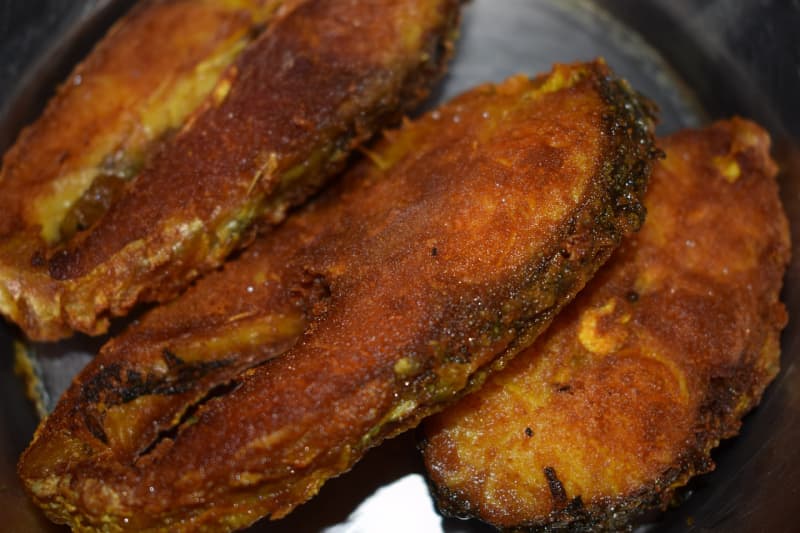 Charming Chicken is a paradise for fish lovers in Amritsar and one of the best place to relish some Crispy Fried Fish, Chilly Fish and Fish Curry. Their slow cooked juicy fish is a daily crowd pleaser and is sure to win your heart too. Some of their other specialities include Chicken Pakodas and Crispy Fried Chicken.
Location | Shop 3, Opposite Nari Niketan, Majithia Road
Meal For Two | Rs 600
8. Beera Chicken House
A culinary representation of the city's heritage - rich and full of flavour, Beera Chicken House is one of the best when it comes to fish! Famous for its Amritsari Fish Tikka and Fried Fish, this place is a favourite among the locals. We also recommend trying the Seekh Kebab and Roasted Chicken.
Location | Opposite Bandari Hospital, Sehaj Avenue, Majitha Road
Meal For Two | Rs 500
Make sure you go to one (or all) of these places and relish some delish Amritsari Fish!