Amritsar
Amritsar Is Synonymous With Flaky & Crispy Kulchas & Here's 6 Places To Definitely Try Them!
Perfect for breakfast, a meal of flaky & crispy kulchas alongside chane, sliced onions and tamarind chutney is considered a staple in Amritsar and it would be considered a sin to go there and not try this meal. So check out these amazing kulcha joints when in Amritsar: 
1. The Kulcha Land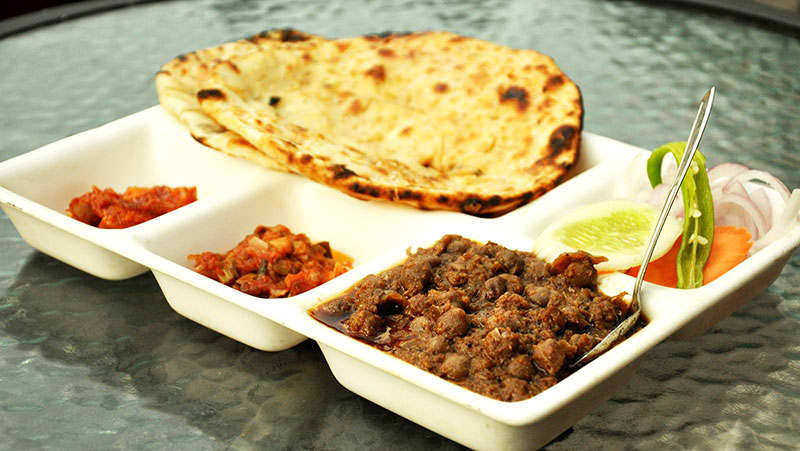 You won't require a menu here, because the only thing served is some kickass kulchas (and lassi to wash it down). You can choose amongst the Amritsari Kulcha, Paneer Kulcha and the Masala Kulcha, and they're all equally delicious. Team it up with a glass of lassi and you're good to go!
Location | Opposite District Shopping Centre, Ranjit Avenue
Meal For Two | Rs 150
2. Ashok Kulche Wala 
Picture Credits: indianfoodfreak
Set up as an open road side stall, this place serves mouth watering crispy kulchas. Melting soft on the inside and loaded with butter on top, that's what makes them oh so perfect! The Mixed Kulcha and the Aloo Kulcha served here are absolutely heavenly and will leave you wanting more. 
Location | A Block Market, Ranjeet Avenue
Meal For Two | Rs 150
3. All India Famous Amritsari Kulcha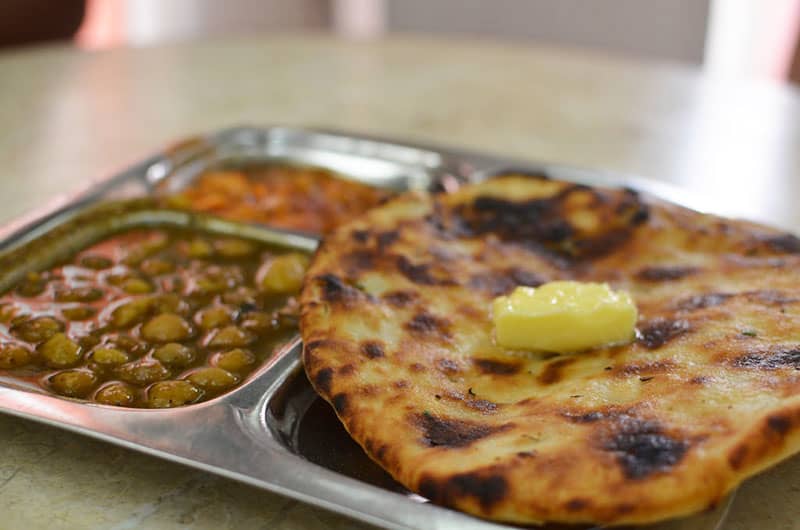 Although this is a small joint, there's no doubt that you'll love their thin and crispy Amritsari Kulchas. With melting butter on top and delectable onion chutney to accompany it, you will most definitely experience food coma. 
Location | Basant Avenue, Purani Chungi, Maqbool Road, Shop No 1
Meal For Two | Rs 100
4. Brothers Dhaba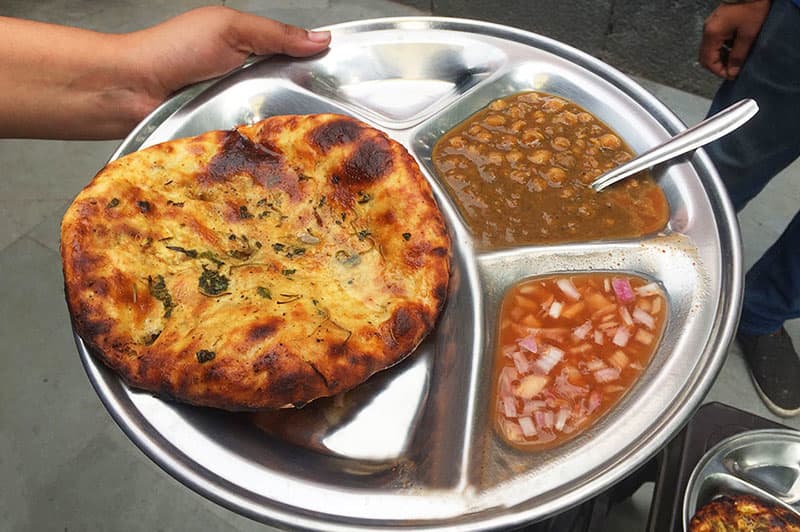 Grab a hot, fresh amritsari kulcha along with a cool, creamy lassi for a winning combination from Brothers Dhaba. This place is a must visit if you want to have the best Amritsari Kulche, besides a lot of other dishes. This legendary place serves super delicious dishes, cooked authentically, that'll make your trip worth it! 
Location | Golden Temple Out Road, Town Hall
Meal For Two | Rs 500
5. Monu Kulcha Hut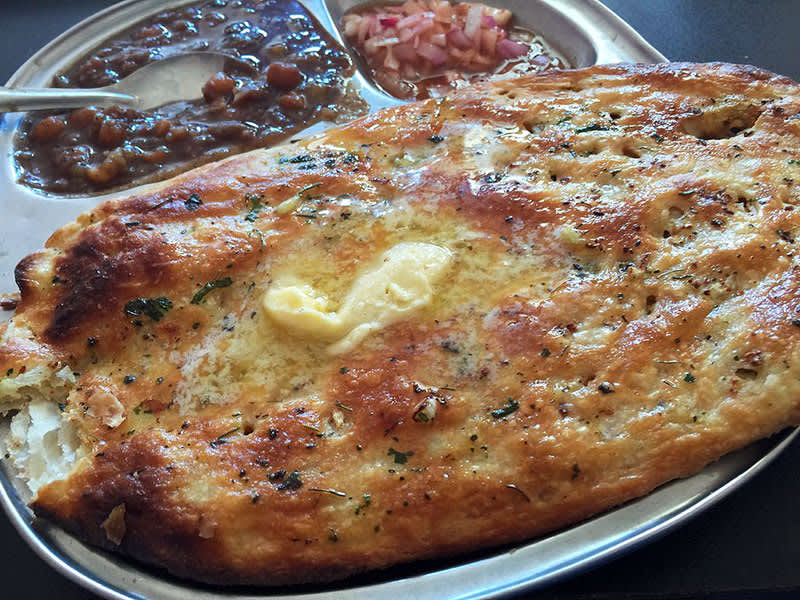 Not everyone knows about this hidden gem, but those who do swear by it! Crispy on the outside, and super soft on the inside, their kulche are legendary! Served with a big dollop of butter, chole and chutney, it's more than you can handle in one meal. Among all the others, we'd recommend trying the Paneer Kulcha and Mixed Kulcha. 
Location | Opposite Love Dale School, NRI Colony, Loharka Road, Ranjit Avenue
Meal For Two | Rs 150
6. Kesar Da Dhabha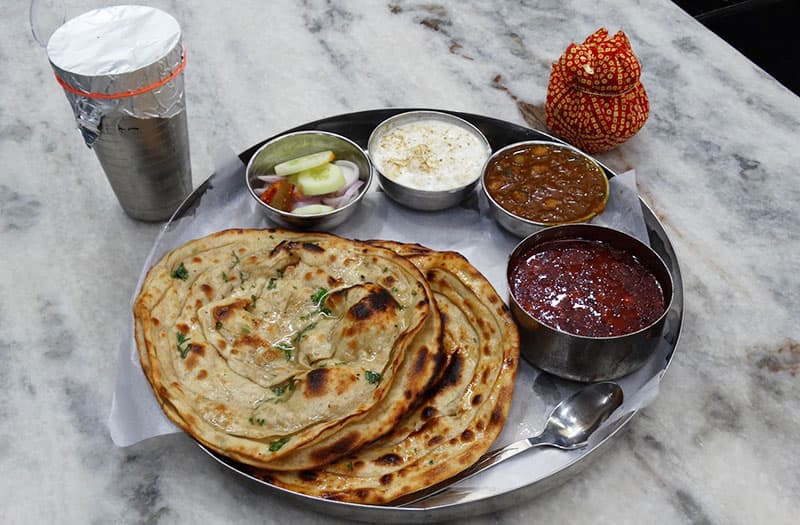 Tricky to locate, this small dhaba is located in a narrow lane in Shastri Market, but it's totally worth the search. Jawaharlal Nehru, Indira Gandhi, Yash Chopra and Rajesh Khanna are said to have eaten here. Their signature dishes include Dal makhani and Phirni, but you should totally try the Kulchas here (Aloo, Gobhi, Paneer etc).
Location | Near Telephone Exchange, Chowk Passian, Shastri Market, Near Town Hall
Meal For Two | Rs 500
Go ahead and feast away because Amritsar aaye aur kulche nahi khaye?