Amritsar
9 Most Delicious Breakfast Spots In Amritsar That Are Worth Getting Outta Bed For!
When people think of Amritsar, they think of Amritsari kulche, fish fry, lassi and so much more! Amritsar is undoubtedly a foodie's dream land, be it the hole-in-the-wall dhabas strewn across the city or the langar served at the Golden Temple! Here are the most iconic breakfast spots to head to right away: 
1. The Kulcha Land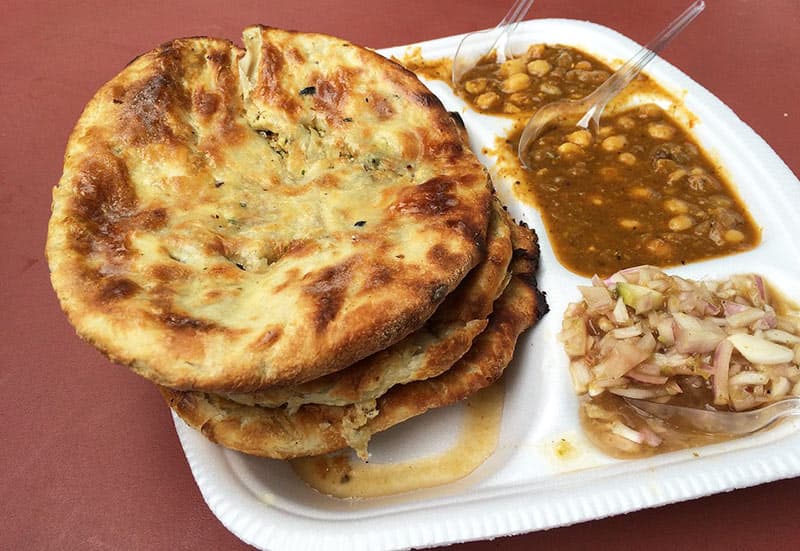 The classic kulcha makes for the perfect breakfast in Amritsar, and hence The Kulcha Land is where you need to head to, to devour the same! Amritsari Kulcha, Masala Kulcha and Paneer Kulcha are the only food items on the menu but they're amazingly delicious! You can team it up with a chilled glass of Sweet or Masala Lassi and be good to go till lunch time or even later. 
Location | Opposite District Shopping Centre, Ranjit Avenue
Meal For Two | Rs 200
2. Kanha Sweets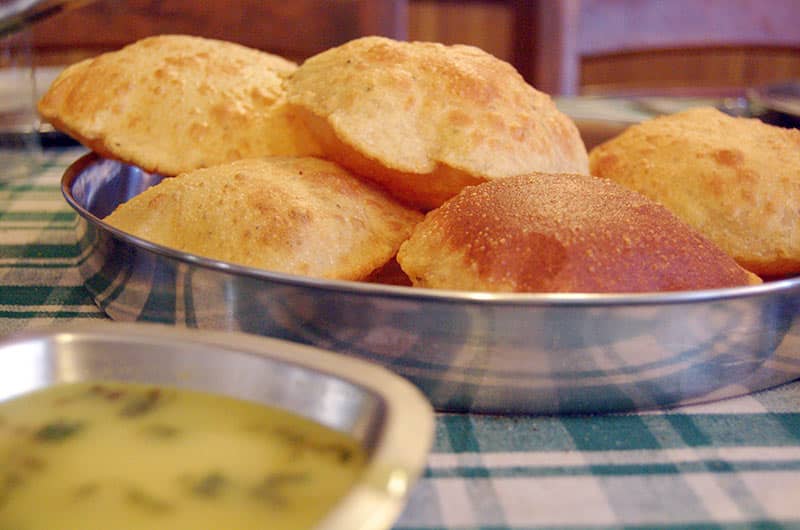 Piping hot pooris, aloo ki subzi and chhole is what Kanka Sweets is all about. An additional glass of lassi is all you need to make your breakfast perfect! Weekends are usually packed with customers waiting in line, so you can imagine how good the food is! Once you're done eating, don't forget to get some Pinni packed for yourself. They also have amazing ladoos and halwa on the menu.
Location | Shop 1, Opposite Bijli Pehalwan Mandir, Lawrence Road, White Avenue
Meal For Two | Rs 150
3. Kesar Da Dhaba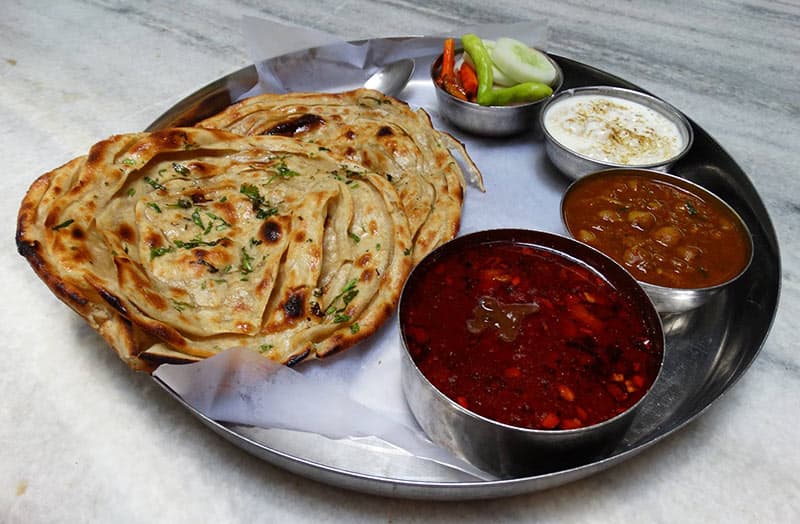 Kesar Da Dhaba has been in the business for over a century now and is the perfect place to enjoy some desi Punjabi parathas and lassi. Their menu has some appealing thalis, each serving two paranthas, dal fry, channe and raita. Be sure to leave some space for phirni, a must try, as is the gajar ka halwa! 
Location | Near Telephone Exchange, Chowk Passian, Shastri Market, Near Town Hall
Meal For Two | Rs 500
4. Guru-Ka-Langar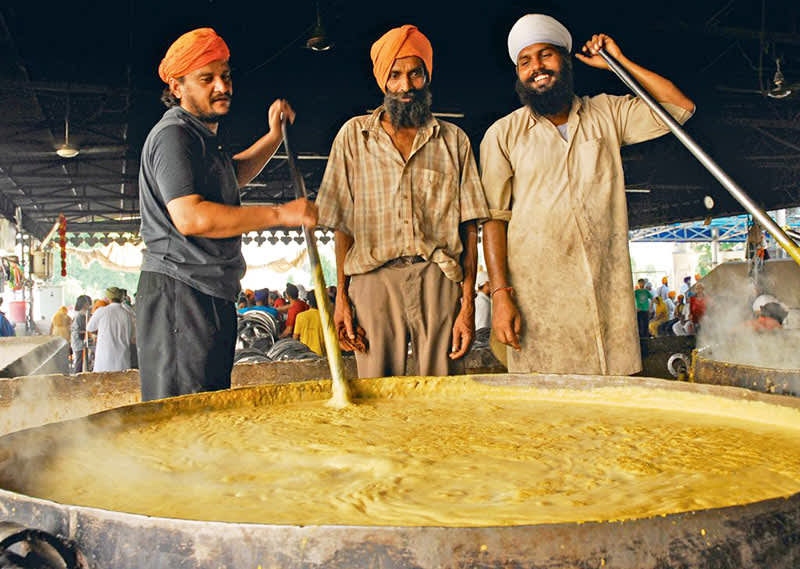 Picture Cedits: natgeotraveller.in
If the Golden Temple is number one on your list, we strongly suggest you partake in the Guru Ka Langar. Langar is a community feast prepared in a kitchen within the temple premises on a large scale (for at least 40,000 people). Everybody is welcome and is seated in rows while they are served by volunteers. The devotion of service to community is absolutely tear jerking. Their  Kada Prasad is treasured around the world! 
Location | Golden Temple Rd, Atta Mandi, Katra Ahluwalia
5. Bharawan Da Dhaba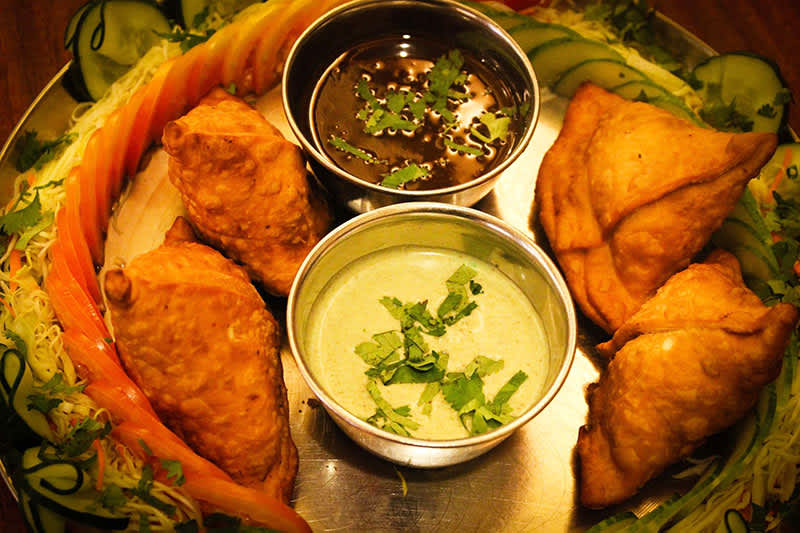 A walking distance from the beautiful Golden Temple is Bharawan da Dhaba, the perfect place for a vegetarian full blown Punjabi meal. This place serves some lip-smacking dishes which are sure to make your day start on a great note. We'd recommend having the chef's special Amritsari Kulcha Thali, and of course a huge glass of lassi to go with it! 
Location | Near Amritsar Municipal Corporation, Town Hall
Meal For Two | Rs 500
6. Giani Tea Stall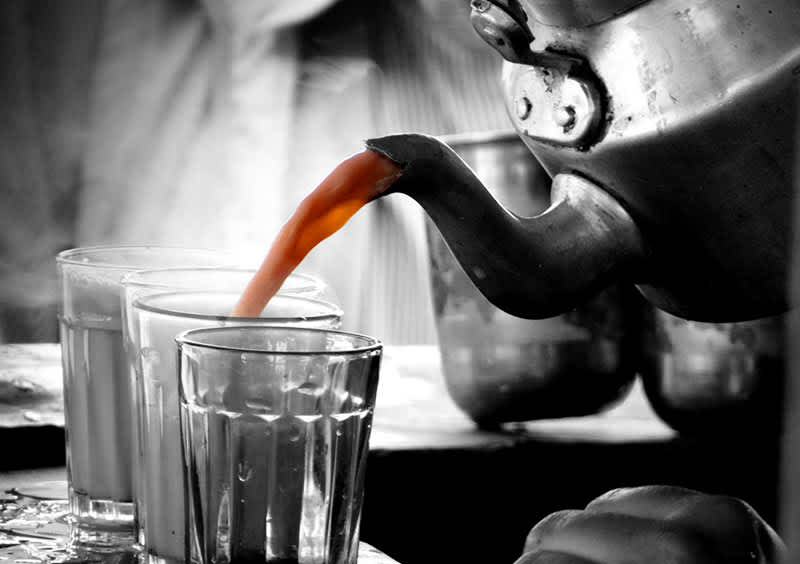 If you love chai as much as we do, this will be your next fav spot. Giani Tea Stall has been around for decades and every morning you can find lots of locals as well as tourists crowding around the place for their cuppa tea! Some of the local favourites include the Bread Omlette and Kachori! 
Location | Cooper Rd, Maharaja Ranjit Singh Nagar, Company Bagh
Meal For Two | Rs 200
7. Sanjha Chulha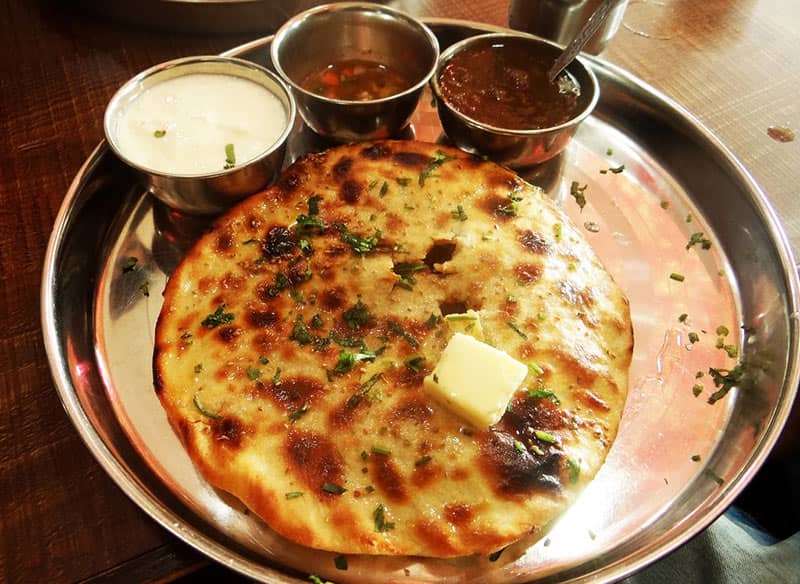 Nothing says Amritsar better than a meal of kulche chole and lassi! Starting from the basic kulchas to the Paneer Kulcha, Gobhi Kulcha, Onion Kulcha and many more, Sanjha Chulha has them all! Besides this, it's known for serving up delicious dal makhni and lassi! When here, make sure you visit the Sharma Jalebiwala nearby, to end your breakfast on a perfectly sweet note!  
Location | Near BBK DAV College, Joshi Colony, Lawrence Road
Meal For Two | Rs 400
8. All India Famous Amritsari Kulcha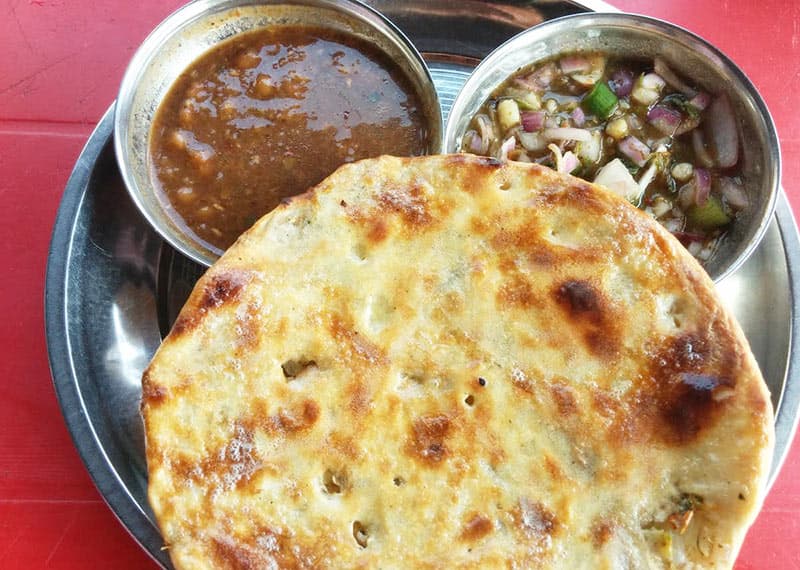 Among the numerous places that claim to serve the best chhole kulche, All India Famous actually lives up to the promise (and its name). A tiny stall on the side of a busy road, this place serves the one and only dish - the classic stuffed Aloo Kulcha, which is undoubtedly the perfect kickstart to a good day ahead! 
Location | Basant Avenue, Purani Chungi, Maqbool Road | Shop No 1
Meal For Two | Rs 100
9. Surjit Food Plaza
Surjit Food Plaza has always been known to satisfy hunger with great food! They have breakfast options including salads, South Indian food, sandwiches, soup and much more. You can also try their range of shakes and fresh fruit juices. We'd suggest starting the day with their mouth watering Chicken or Mutton Keema Kulcha with gravy!
Location | Shop 4, Nehru Shopping Complex, Lawrence Road, White Avenue
Meal For Two | Rs 1,000
A hearty breakfast is the perfect way to start your day on a good note, and no one does breakfast better than these 9 places we just told you about!