Amritsar
8 Desi Dhabas Serving Up True Blue Punjabi Khaana To Gorge On In Amritsar
Not only is it the home of the Golden Temple, but Amritsar is also a culinary capital of India that serves some mouth watering food! Here are a few places that we'd recommend if you're in the city for some paet pooja.
1. Kesar Da Dhaba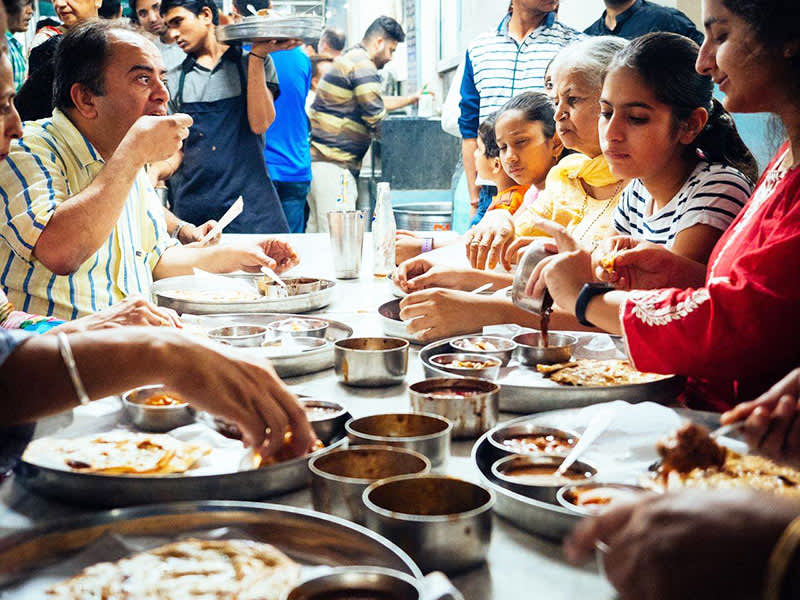 Over the past century, Kesar Da Dhaba has been serving up delicious thalis, firni as well as delicious lassi in town. Even though the place is a bit confusing to locate, this place is definitely worth your time and energy! Make sure you try the famous slow cooked Dal Fry, Palak Paneer and Rajma when here! 
Location | Chowk Passian, Shastri Market, Near Town Hall
Meal For Two | Rs 500
2. Bharawan Da Dhaba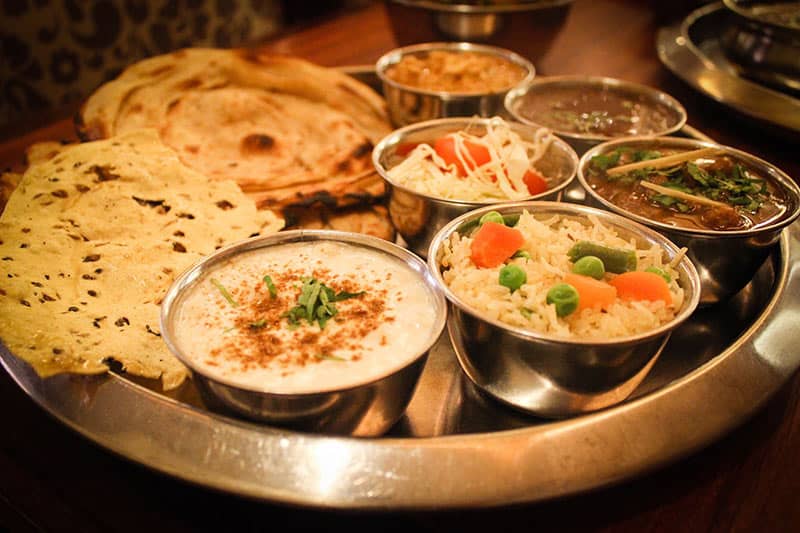 If you're visiting Amritsar and looking for authentic Amritsari food then this place is your go to! Located near to the Golden Temple, Bharawan Da Dhaba is one of the most famous eateries in Amritsar. Needless to say, the menu is filled with delicious and tempting Punjabi food options. You should definitely try the Phirni, Matar Paneer, Amritsari Kulcha and Boondi Raita with Pulao. 
Location | Near Amritsar Municipal Corporation, Town Hall
Meal For Two | Rs 500
3. Punjab Dhaba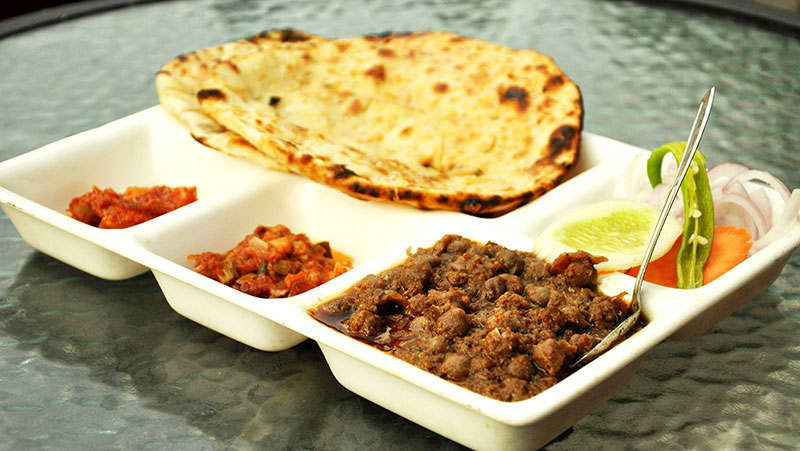 The well known Punjabi Dhaba is as famous for its ambience as it is for its delectable Punjabi cuisine. The remarkable décor of the dhaba is inspired by a typical North Indian eatery with rustic wooden seating, natural flooring & thatched ceilings. Do try the Mutton Special, Chicken Kadai, Baingan Ka Bharta and the chef's Special Thali. 
Location | Chowk Gol Hatti,Opposite Yes Bank, Town Hall
Meal For Two | Rs 500
4. All India Famous Amritsari Kulcha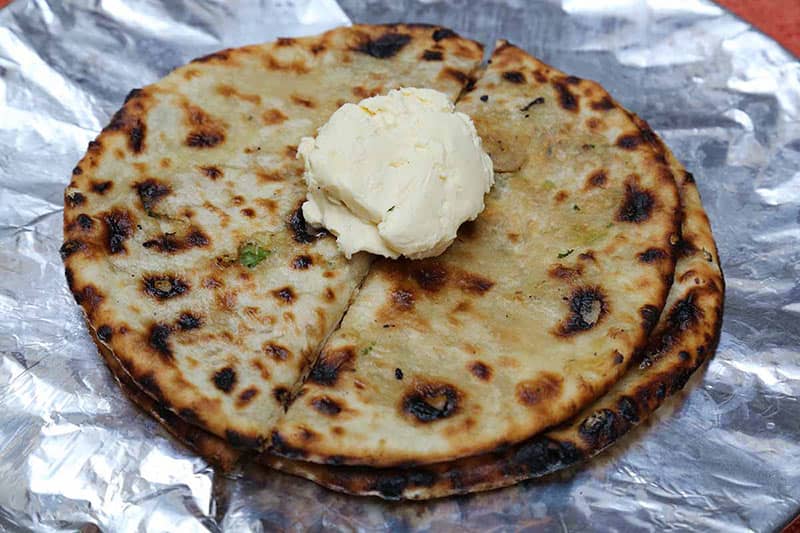 Picture Credits: aaronsfood
This place takes away the prize when it comes to Amritsar's staple Amritsari Kulche served with chhole & onions with tamarind chutney. While you may not appreciate the ambience of this place, the food here will definitely make you drool! While you're at it, enjoy a tall glass of lassi, it's sure to put you in a food coma. 
Location | Basant Avenue, Purani Chungi, Maqbool Road 
Meal For Two | Rs 200
5. Pal Da Dhaba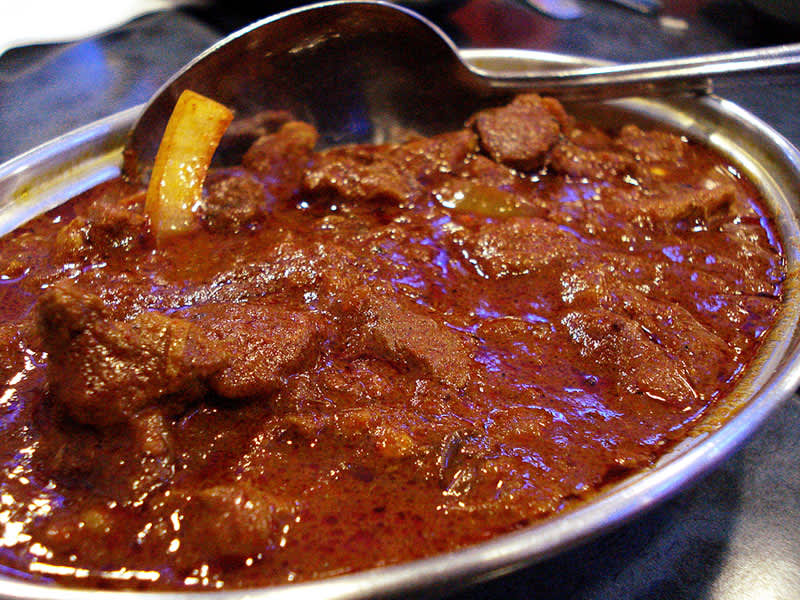 Pal Da Dhaba is the perfect treat for all non-vegetarians. It's also considered to be a bring-your-own-booze hotspot during the evenings. The Paya is the most famous item of this place and is every bit flavourful and delicious. Also, do try out the Mutton Kharoda, Keema Kaleji, Chicken Curry and Mutton Curry.
Location | Hathi Gate, Amritsar 
Meal For Two | Rs 500
6. Brother's Amritsari Dhaba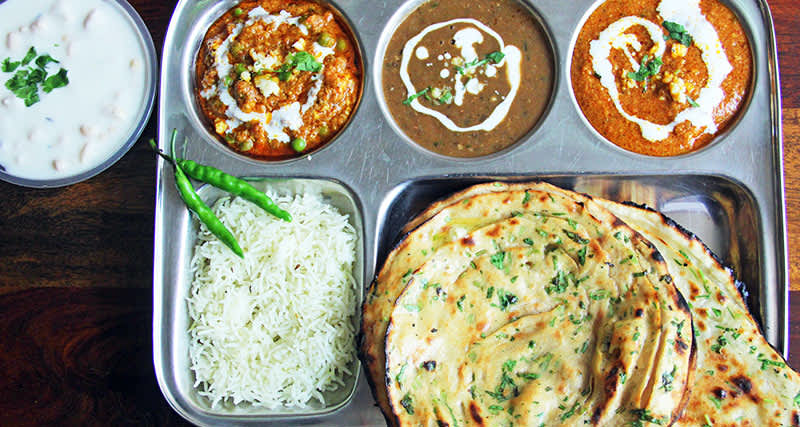 From kulchas to dal makhni, here's where you'll find the most soul satisfying food in Amritsar. Do keep in mind that this place is purely vegetarian due to their close proximity to the Golden Temple but a quintessential dhaba experience can be enjoyed with the Bharta, Palak Paneer, Dal Makhani and Kheer that's as light as a cloud!
Location | Near Amritsar Municipal Corporation, Town Hall
Meal For Two | Rs 500
7. New Kundan Dhaba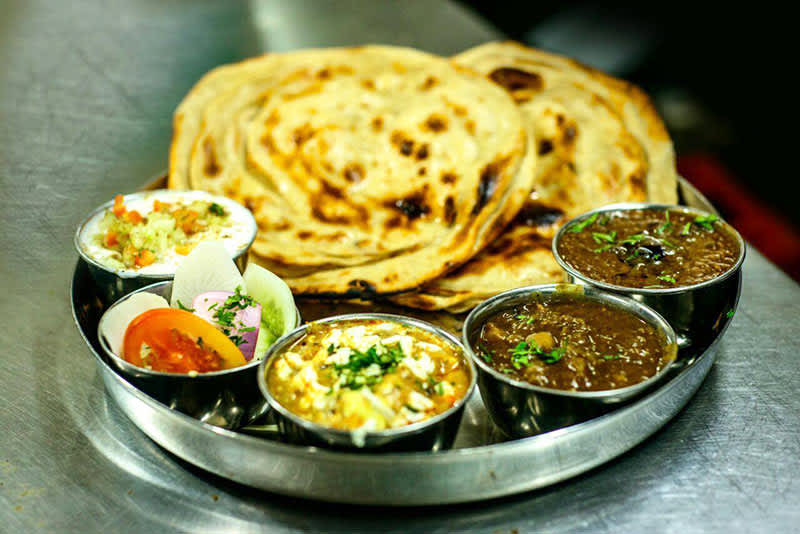 If you're looking for an appetizing meal of butter loaded laccha paranthas, dal makhni and kadai paneer, your search ends here. Close to the railway station, New Kundan Dhaba has managed to maintain its name and taste over the years. It's ideal for a hearty breakfast or lunch. Make sure to try the Paneer Butter Masala and Fried Rajma. 
Location | Opposite Canal Office, Albert Road, Rani Ka Bagh
Meal For Two | Rs 300
8. Bade Bhai Ka Brothers Dhaba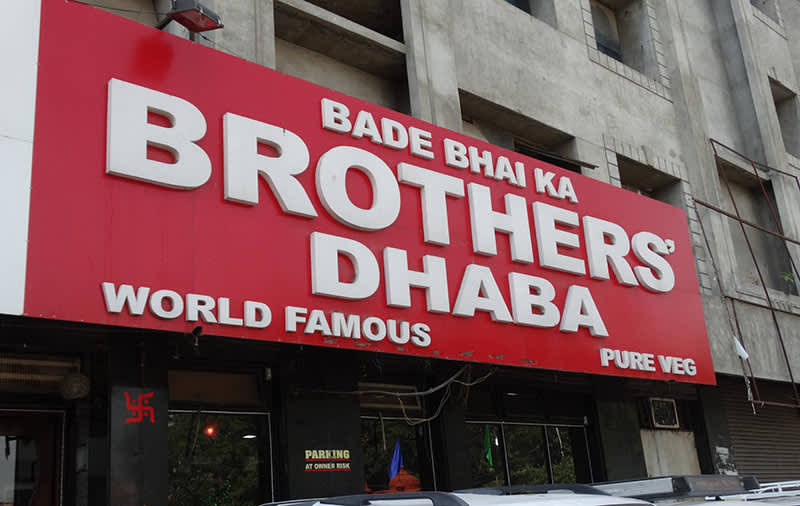 Being one of the few places that do justice to the legacy of Amritsari food, Bade Bhai Ka Brothers Dhaba specialises in Sarson Ka Saag, Paneer Tikka Masala, Rajma Chawal, Amritsari Kulcha and Phirni. They serve a variety of other cuisines including Chinese, South Indian & Italian too but we'd recommend sticking to the traditional Punjabi food, you'll definitely ask for seconds!
Location | Near Amritsar Municipal Corporation, Town Hall
Meal For Two | Rs 500
Say g'bye to any diet that you had planned and dive in to enjoy the real taste of Punjab!